What's Behind a Beautifully Detailed Shibori Pattern?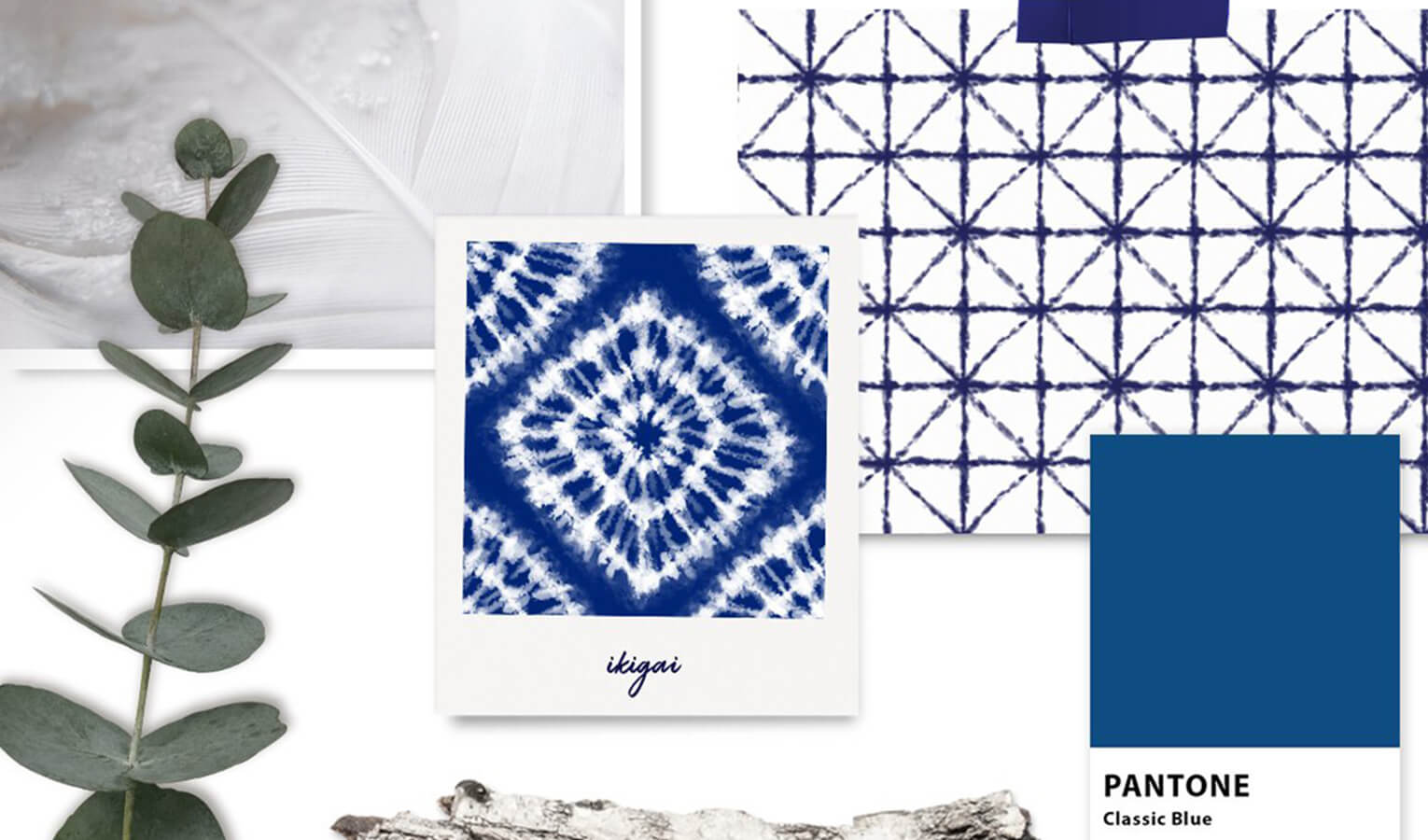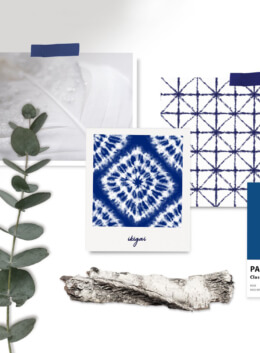 Shibori is a Japanese method of folding or compressing fabric before dyeing it by hand in order to create organic-looking, geometric patterns. This ancient Japanese technique has its own character, history, and techniques that set it apart, and the final patterns produced with Shibori are intricate and precise in their level of detail.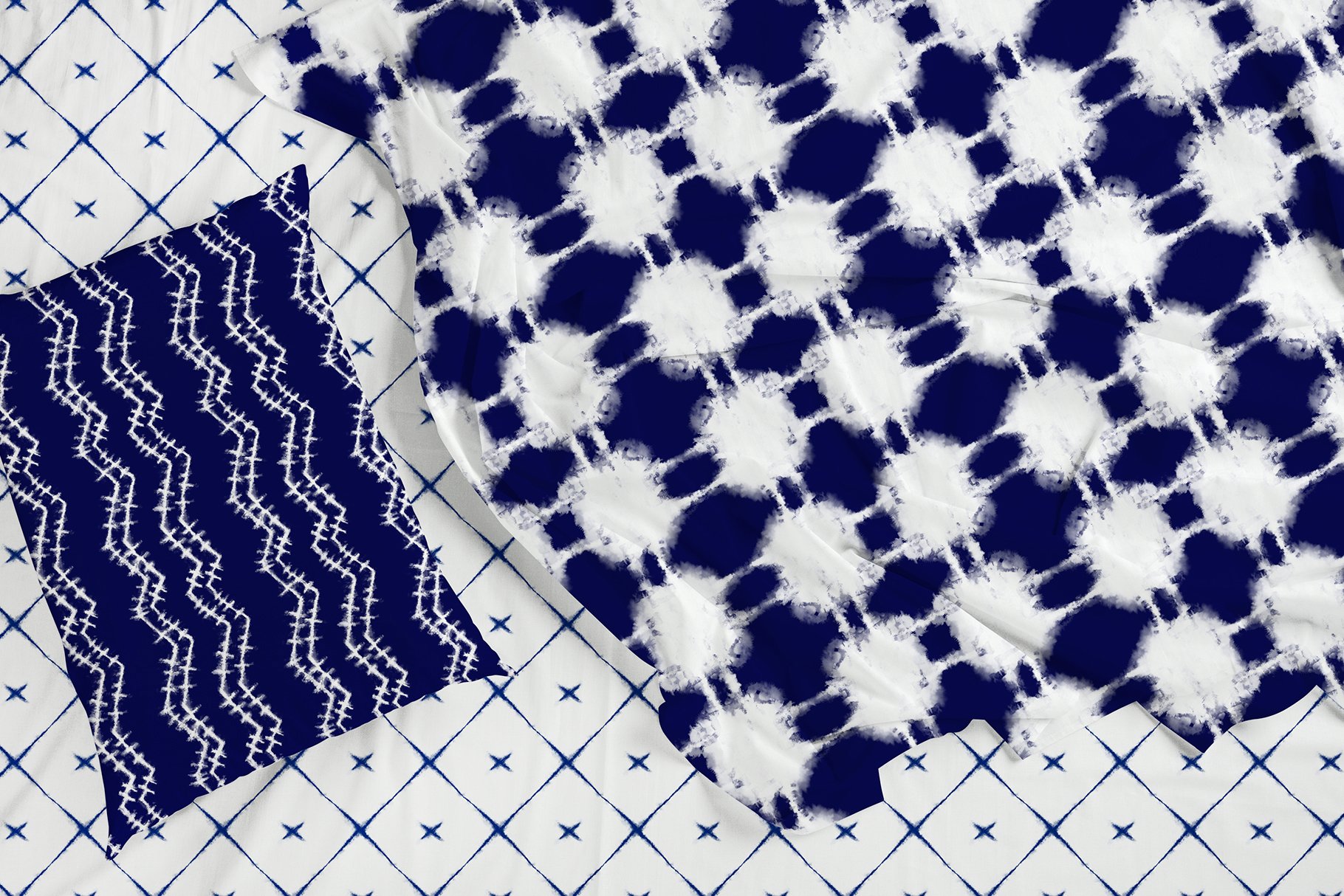 An example of Shibori from Shibori Tie Dye Seamless Patterns by CatJelloGraphics.
The origins of Shibori fabrics can be traced back as far as the 8th century, originating in China but being popularized in Japan, and the methods behind these patterns have not changed much over the years. The term itself comes from the Japanese word Shiboru, which loosely translates to "wring" or "squeeze" and this gives us a very big clue as to how these beautifully detailed Shibori patterns are created.
How Are Shibori Patterns Made?
The patterns are produced by compressing the fabric against itself before being dipped in dye. This compression stage can be achieved in many different ways, for example, folding, twisting, pinching, stretching, banding, or wrapping the fabric.
The tighter you wrap, fold or twist the material before dyeing, the less dye that will get through to that part of the fabric, leaving it lighter in that area. Skilled artists can use this to their advantage by tightly compressing specific shapes and patterns into the fabric before dyeing, allowing their pre-determined designs to come to life in the fabric after the dye is applied. The smaller and tighter the wraps are, the more detailed the Shibori patterns can be.
If a more organic look is required the textiles can be twisted, wrapped, or scrunched in a more loose and random manner, which in the end will leaving some of the final result down to chance.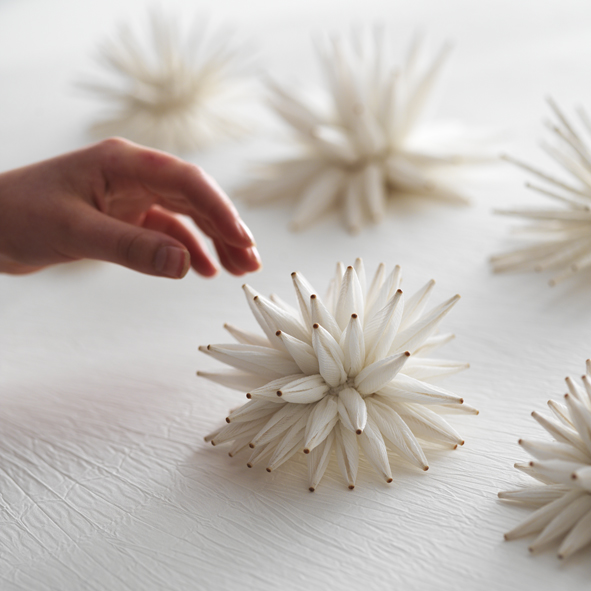 Image by Michelle Griffiths (CC BY-NC-ND 2.0).
Traditional Japanese Shibori Methods
The Art of Japanese Shibori

There are various methods possible for Shibori, and each technique has its own name. According to Wikipedia, the 6 different traditional methods of Shibori are:
Kanoko Shibori: binding certain sections of the cloth using thread
Miura Shibori: also known as looped binding. It involves taking a hooked needle and plucking sections of the cloth.
Kumo Shibori: Kumo shibori is a pleated and bound resist.
Nui Shibori: A simple running stitch is used on the cloth then pulled tight to gather the cloth.
Arashi Shibori: also known as pole-wrapping shibori. The cloth is wrapped, tightly bound, and scrunched around a pole
Itajime Shibori: a shaped-resist technique. The cloth is inserted between two pieces of wood held in place with string.
There is some clear variety in each of the individual techniques that fall under the Shibori name, but the core idea of compressing, squeezing, or folding the material is consistent across them all.
If you are thinking of giving Shibori a try for the first time, using something like the Arashi Shibori method where you wrap the fabric with twine around a pole or cylinder might be a great entry point as it can be a little easier to achieve.
On the other hand, some of the more intricate detailed work achieved through Kumo Shibori, or Miura Shibori could take years of practice to perfect, and there is usually more planning involved in the design of the pattern beforehand. The binding/folding process alone on some of these garments can take countless hours to get right for each piece.
CBS: The Art of Japanese Tie Dyeing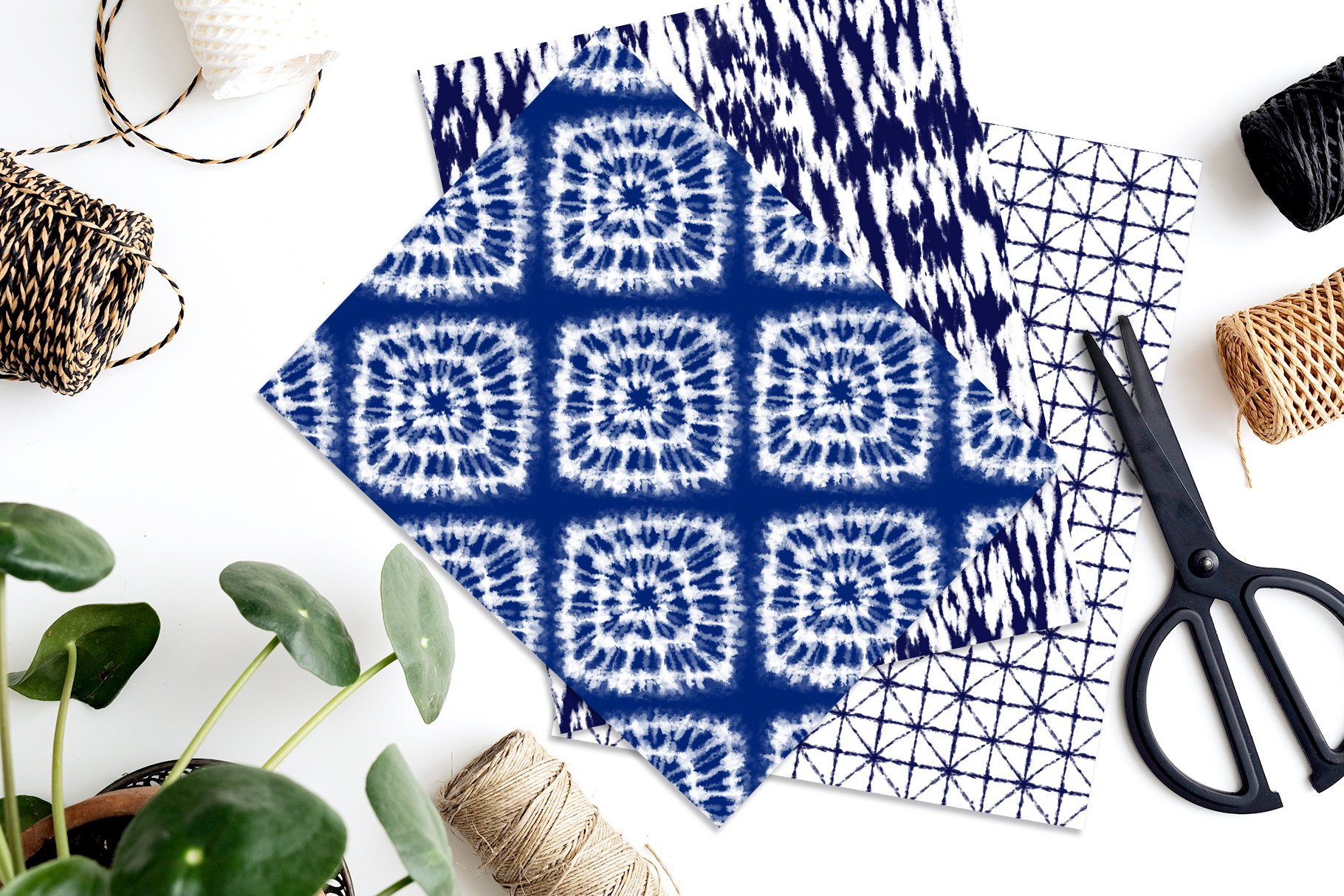 Another example of Shibori from Shibori Tie Dye Seamless Patterns by CatJelloGraphics.
How to Make Your Own Shibori at Home
While some Shibori methods might take years to master, there are some simpler techniques that can be tried at home and thankfully the internet is home to a good number of useful DIY Shibori tutorials that can guide you through making your first few pieces.
Many Shibori results can be achieved with minimal equipment but the first thing you will need to pick up before attempting this is your own indigo Shibori dye kit. After that, select one of the following tutorials to experiment with:
3 Shibori Tie Dye Techniques

How to Dye Fabric – Shibori Tie-Dye with Rubber Bands

How to Dye Fabric – Shibori Pole Dyeing Technique

Why Is Blue Used So Often in Shibori Patterns?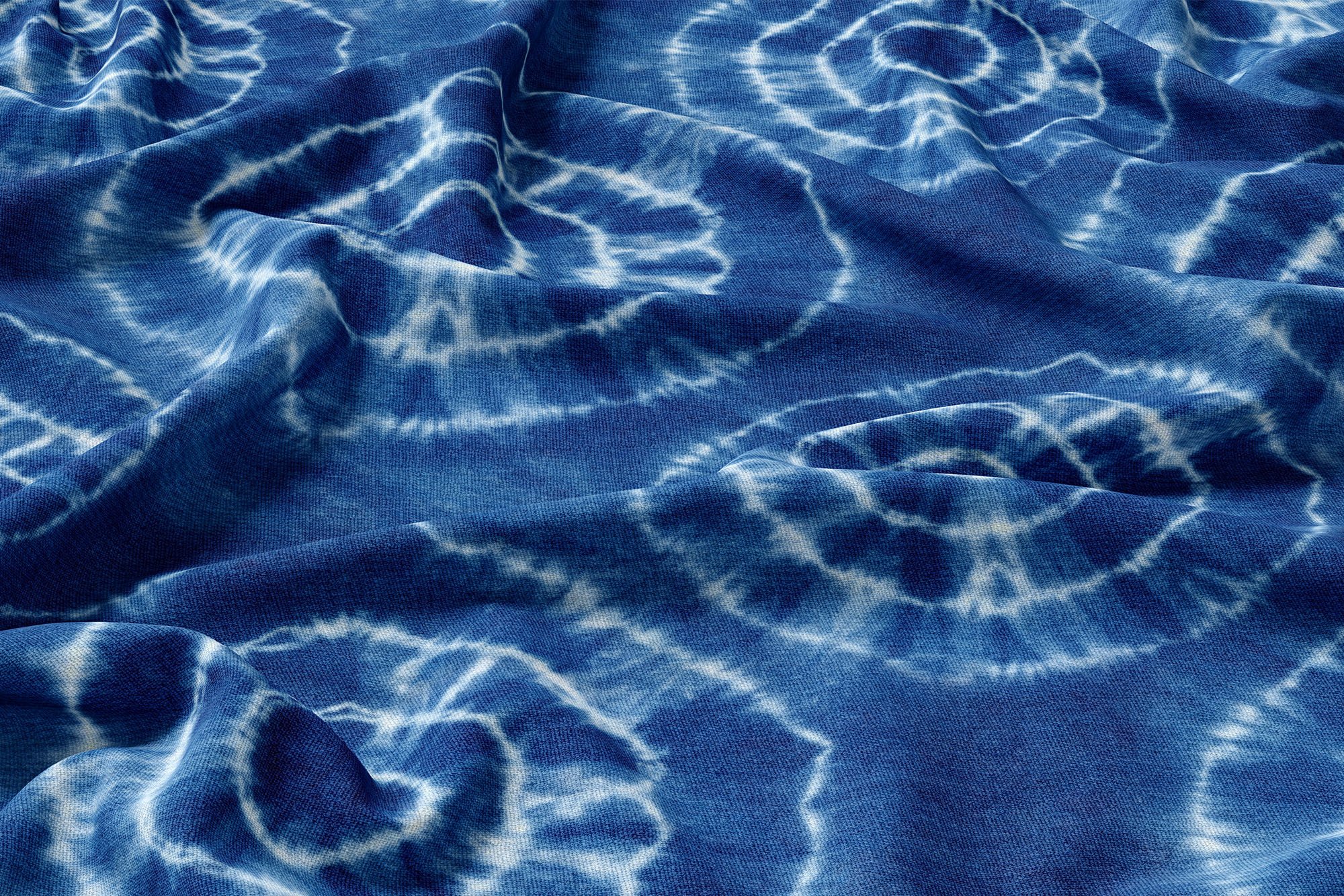 Shibori Tie-Dye Patterns & Textures by Dinara May
Shibori patterns tend to heavily feature deep blue colors on a white natural fabric. This is because of the fact that traditionally speaking, real indigo has been used from the very early days. Indigo is a rich blue color of dye that is actually natural and comes from plants, and it has been used for many hundreds of years for Shibori — and it is said that Shibori is one of the earliest uses for natural indigo ink. Interestingly, fabric dyed with real indigo also has some surprising benefits, such as the ability to resist flames and heat up to 1500°F and if worn, it even the ability to heal, thanks to the dye having some antibacterial properties.
To better appreciate the complexity of this natural blue color, here's a fascinating video that follows some of the dedicated people involved in producing stunning natural indigo in Japan.
The Link Between Japanese Samurai's and Indigo

While researching for this post I absolutely fell in love with the process and results of dyeing with natural indigo, and while this is not strictly related to Shibori, I found this beautiful short film which shows how the production of indigo is a true craft that is a real labor of love.
In Search of Indigo

While Shibori doesn't have to be blue, this is now the typical look associated with the name, and the one that is most commonly seen thanks to its strong connection and history with the natural indigo ink. Unlike tie-dye which tends to embrace multiple colors, Shibori patterns are usually made with a single color dye per fabric.
Shibori Inspired Products
With my new appreciation for what Shibori is and the gorgeous results that can come from it, I put together a growing collection of handpicked design goods that I found on the Creative Market marketplace that feature some beautiful Shibori patterns in one way or another:
---
Products Seen In This Post: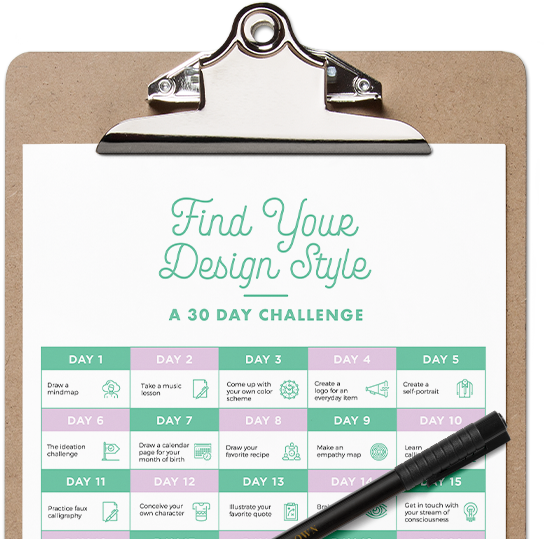 Find your design style in 30 days
Free Challenge Calendar
Having a hard time finding your unique design style? This creativity challenge will get you on the right track.
Download it here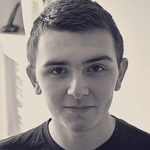 Liam McKay
Try some of my FREE goods: https://payhip.com/liammckay/ Designer with a love for beautiful Icons, Textures, Brushes and WordPress Themes.
View More Posts