Why Web Designers Should Embrace Ecommerce
It's quite possible that you are reading Creative Market as you are looking at ways to increase your revenue streams by utilizing your love of design and designing. There's plenty here to help you on your way—from setting up an online store to inspiring articles on the blog.
Over the last few years I have seen, and been involved in, a number of projects that have ultimately been sold and distributed online. I also happen to work for a company specializing in ecommerce and have had the privilege to meet literally hundreds of web designers offering ecommerce services as well as using their skills and passions to create products (both digital and physical) that are sold online. Whether it be books, t–shirts, prints or icons many designers are now using the web to create new and recurring revenue streams.
Along the way I have learned a lot—from the highs and lows of my own endeavors as well as from the successes from other online retailers. I wanted to share a few of theses lessons. Whether you are opening up your own store or thinking of helping your clients get setup here are five things to think about before diving in.
Photography is King
I have seen some of the most beautifully designed ecommerce stores let down by poor product photography. While those of us in the web and creative community will drool over your clever responsive designed site, the majority of customers are more concerned with the products you are selling.
If you aren't showcasing your products at their best, you are instantly putting yourself at a major disadvantage. Online customers don't have the ability to see or try out your products in person. They can't touch it, try it on or "feel the quality".
Your product photos need to give your potential buyers as close to an in-person shopping experience as possible. Put simply, they have to make the product jump off the screen.
There are plenty of tutorials online to help you create amazing product photography.
Don't Make Me Wait
The majority of pre-built ecommerce themes and aggregated stores feature the ability to populate a home page carousel with your products. However, recent studies have shown that they are in fact counter productive. Visitors simply don't stay on the page long enough to see a full rotation of images. Craig Tomlin wrote a great article on how sliders are killing conversions, which definitely gives us all something to think about.
In place of a slider, feature a number of your products on the home page. This way you are giving your potential customers more information in one hit. All being well, this will lead to higher sales. Remember that it's all about the products and making it as simple as possible for your customers to give you their money.
Customer Service
Prompt, polite and helpful customer service is one of your best assets. Whether it be an inquiry about a product or a complaint, deal with it promptly. Sadly, not everyone is a happy customer, and if all else fails, consider a no-quibble, money back guarantee. Sean McCabe wrote a very interesting blog post on why he now offers a 100%, no-questions-asked refund. It's well worth a read.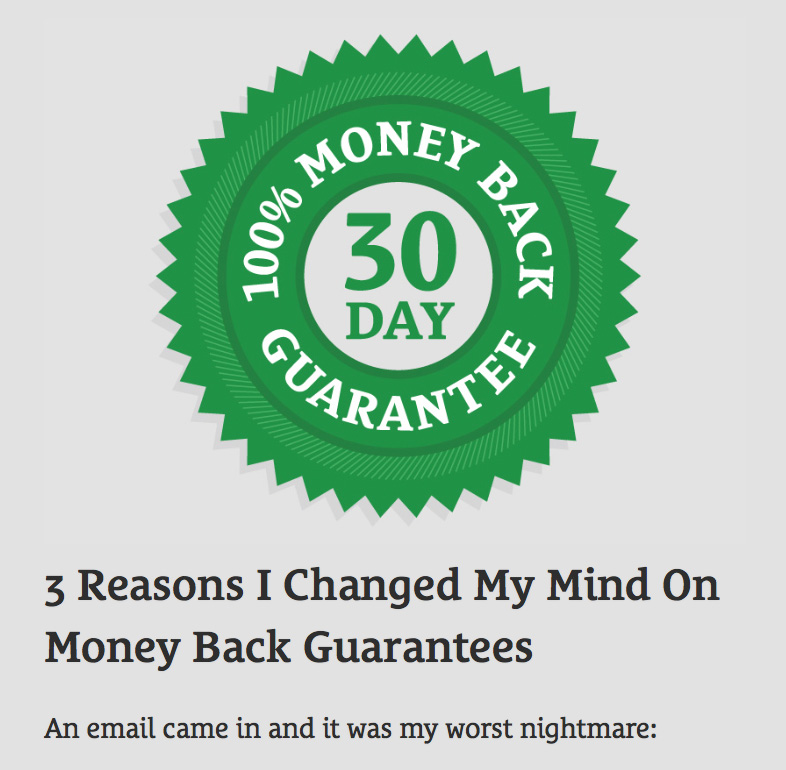 It's also worth considering using a customer service app. I recommend HelpScout (which is free for up to 3 users). It's a great tool and has many useful time saving features (such as saved replies) to help you deal with your customers.
Finally, don't hide your contact details away. Make it as easy as possible for potential and existing customers to contact you. Make it clear what email address people can use for queries and even suggest a usual response time. Also, if you are active on social networks, be sure to include links to those too.
Build Your List
Don't underestimate the power of email. Permission-based marketing is a great source of revenue and providing a good mixture of relevant news, links to external sites and regular offers and discounts will always lead to sales.
Services like MailChimp not only make it ridiculously easy to start building your list for free, but also provide excellent responsive email templates that you can simply add your content to. Their reporting features also allow you to track the success of your campaigns, as well as offering commerce tracking too.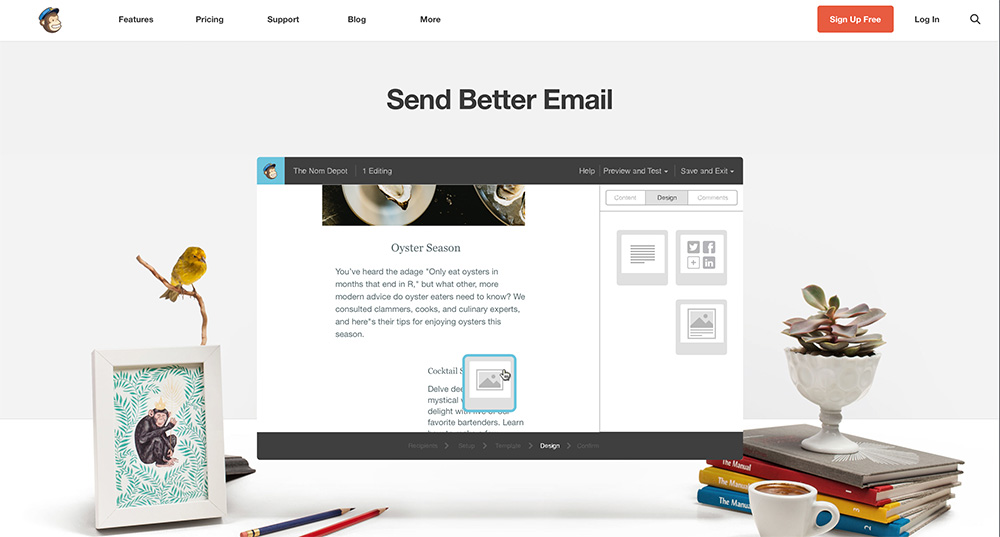 Market Your Skills
Regardless of what system you use for your own ecommerce store, the skills you learn are highly transferable. Why not consider offering your newly acquired knowledge as a client service?
Building themes and advising on how best to organize an online store can be a profitable business. Most leading online platforms also offer programs that incentivize their use. Not only can you get paid for designing and building your client's store, but also by recommending that they use the platform you are an expert in.
Online sales are growing at a huge annual rate. There's never been a better time to put your core skills of design, HTML, CSS and JavaScript to a new use and start earning some extra income.
Keir Whitaker works at Shopify helping designers build with the platform. He also co-hosts a regular web and tech podcast called The Back to Front Show.
---
Header image created using Flat Commerce, Hipsteria + Bonus, and Eveleth – Premium Letterpress Fonts.
---
Getting started with hand lettering?
Free lettering worksheets
Download these worksheets and start practicing with simple instructions and tracing exercises.
Download now!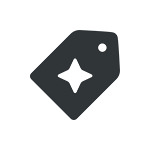 Creative Market