10 Wonderful Typography Books that Designers Swear By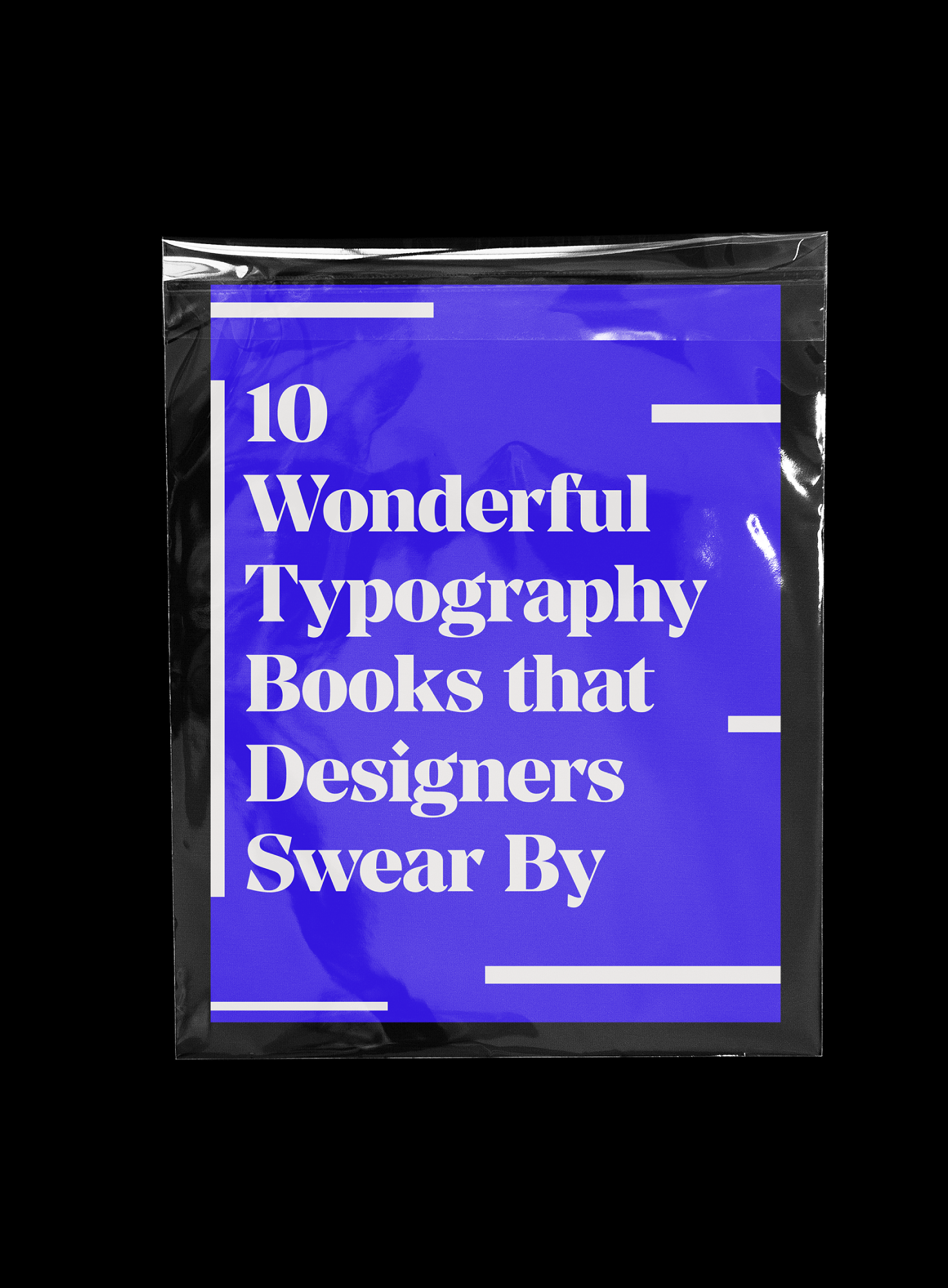 If you're in the design community, you've probably heard the term
typography
tossed around. Typography can be an essential part of a design, a logo, a website, etc. But what really
is
 it? What makes good typography? What are some basics you should know to help kickstart a typeface design? While the web is filled with crash courses and how-to's, sometimes it feels great to cuddle up with a good ole'-fashioned book. Whether you're a beginner or a seasoned expert, you can rely on this roundup of recommended books as a resource to learn all about typography — basics and beyond.
"This was one of the first books about designing type I bought – I remember it was recommended on some of the Type forums and while a little out of date now, still has some gems for new type designers — especially if you use Fontlab 5. It's pretty much an all-rounder helping you get to the nitty-gritty of font design and includes everything I could think of if I were to try and sum up what one needs to know. There are loads of little titbits that he adds, which is so important in designing fonts but are often left out of mainstream type books. It's a handy little book that every new type designer should have at least a read through". –
Nicky Laatz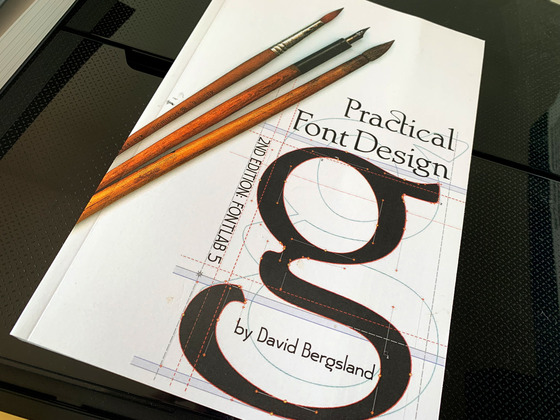 "This is for both Fontlab 5 and Fontographer users – and is another favorite start out book with everything you need to know for font design. It simplifies the daunting task of getting to know Fontlab and Fontographer for beginners, and I referred back to it several times when starting. When you flip through the book you can see its jam-packed inside – if you have a question – it probably has the answer. It includes loads of detailed images showing you what to do where, and includes such important fundamentals that are not referenced in many other books — definitely worth having on the shelf". –
Nicky Laatz
"This is just one of my favorite inspirational hand lettering books. There are many out there — this one just happens to be a favorite as I love its style. A warning, though, that the bulk of the book is 'practical pages' – pages that are left blank or with instruction for you to do your own doodles/lettering. I did love this though as it can be a little keepsake once you have done your artwork in it. The first bit of the book contains a lovely treasure trove of example lettering and tips and tricks for letterers. It also gives tips on how to digitize your lettering. It's just beautifully presented and is worthy of being part of an inspiring type book collection". –
Nicky Laatz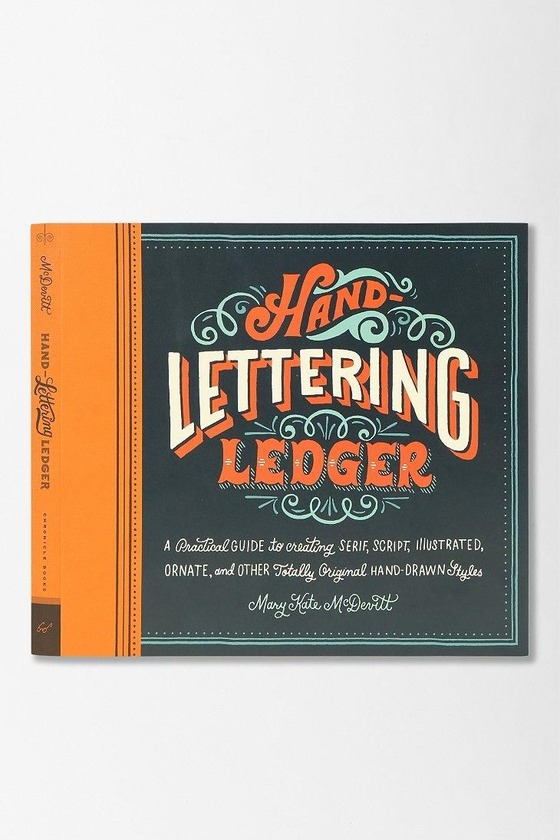 "I'm the kind of [type] designer who just draws letters endlessly, always playing with letterforms and experimenting with things like spacing and flow. Each new typeface I design originally starts with me just drawing letters and words and phrases over and over until I find just the right look I want for the next project. I've always got a sketchbook and/or a Procreate file going where I work on new styles. So for my money, the very best book out there for people interested in the expressive quality of letters and words and the power of typography and lettering in visual communication is Typography Sketchbooks, edited by Steven Heller and Lita Talarico (Princeton Architectural Press, 2011). It's a tour of the sketchbooks of more than 100 influential type designers and hand letterers; if it doesn't leave you inspired, I don't know that anything will". –
 Julie Green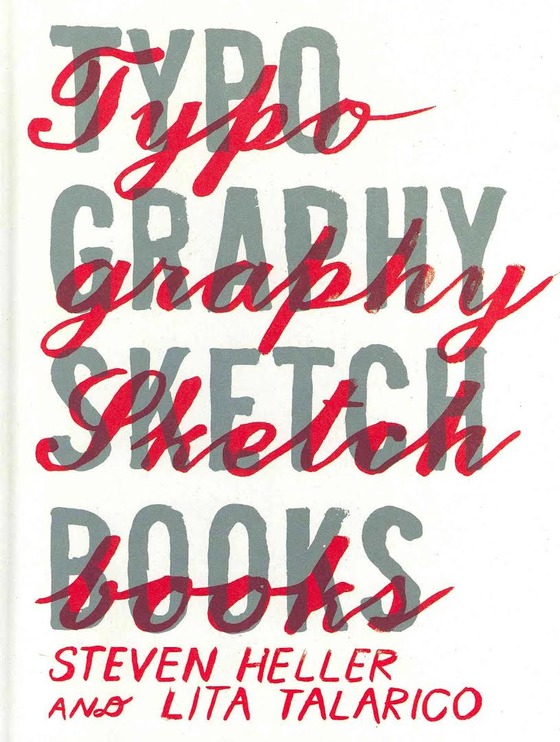 "I believe strongly that all fonts should be professionally designed, even if their physical appearance is very casual or hand-lettered. This means that their designers have to have a solid understanding of the principles of typography from letter parts to side bearings to diacritical marks to spacing and kerning. A font that looks cool but doesn't function well when put through its rigors by a graphic designer isn't worth much. So I'm also a huge fan of Karen Cheng's book Designing Type (Yale University Press, 2005), a book that teaches in great depth about issues of structure, shape, optical compensation, and legibility (and breaks down each upper and lowercase letter in its serif and sans serif forms). Even if you're not a type designer, this book should be required reading for anyone who works with type in any way". –
Julie Green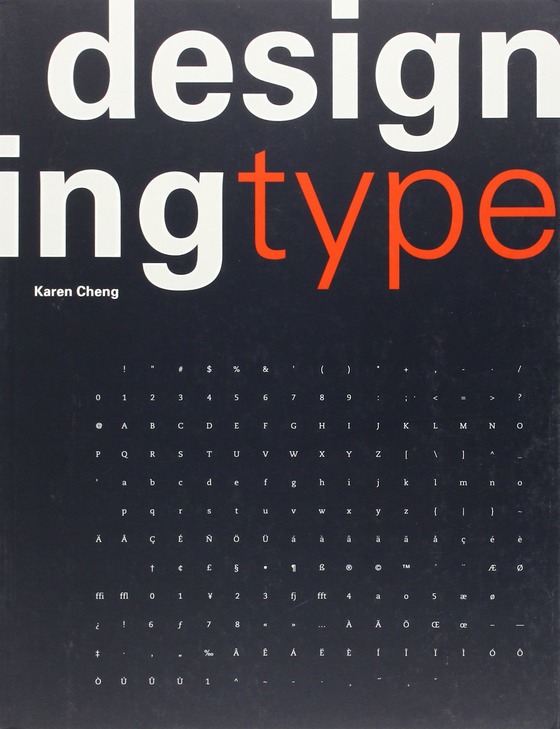 "Garfield takes a lighthearted approach to the historical aspects of typefaces, which is immensely helpful to beginners & type nerds alike. He also examines our reactions to fonts, which was the most important part of the book for me. It's one thing to learn about the rules of typography and what makes excellent form; it's another thing to learn about how people can react to it since that has a direct relation to how well a font may perform for the designer. Having insight into how people may react and the feeling that the font imparts are crucial to the design and execution process. Being able to predict reactions helps to make decisions with the font design, as well. As I'm sure many font designers will attest, there are multiple versions and revisions of every single letterform before the final version is settled upon! I typically go through revision after revision before settling upon the final forms. A good example with one of my own releases is
Spring Market
, which is my best-seller! I knew that I wanted to design a rustic serif font, but needed to consider how people may perceive the overall aesthetic. I needed to ensure that Spring Market was both farmhouse chic and modern. I could envision this font being used in branding projects and rustic wedding invitations, so I had to make decisions based on perception to strike that balance"!-
Beck McCormick
"Designers who want to learn hand lettering will find plenty of inspiration in J. Albert Cavanagh's 'Lettering and Alphabets: 85 Complete Alphabets'. Containing a wide variety of completely hand-lettered alphabet exemplars, it's perfect for studying everything from slab serifs to formal scripts, which inspired one of my products, 
Procreate Lettering Brushes Classic.
It also offers some basic technique instructions and the history of different type styles, perfect for those wanting to sharpen their knowledge of typography." –
Mila Garret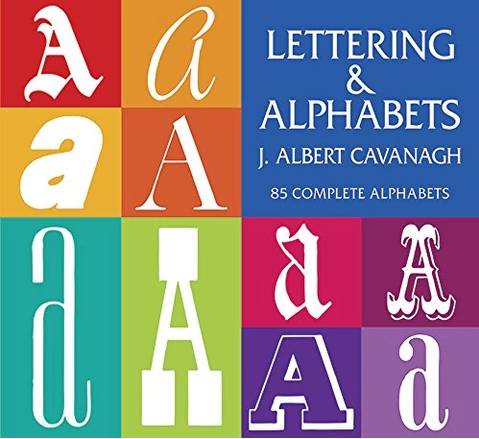 "I bought this book over ten years ago, back when I was just a wannabe font designer, and it's still helpful to me today! It contains tons of useful information on lettering, logo design, and font creation. And it has oodles of images to spark creative ideas – some of which inspired my
Whitbury Modern Calligraphy Font
. I always see something new every time I open it". –
Rachel White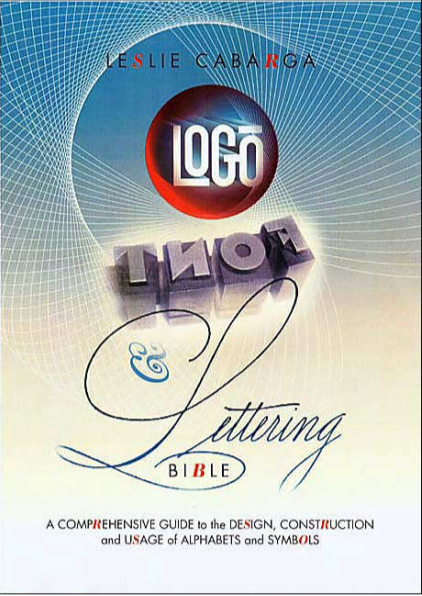 "Don't judge this book by its cover – author William Lidwell shares comprehensive marketing and design principles with you that can help you build a foundation of knowledge on what makes a good design work. Artists, engineers, programmers, and students have all gone through its pages and learned something new, thanks to this book's rich illustrations, in-depth explanations, as well as handy references. Whether you're a beginner or a pro, this book is like a building block that you can always count on.". –
Igor Ovsyannykov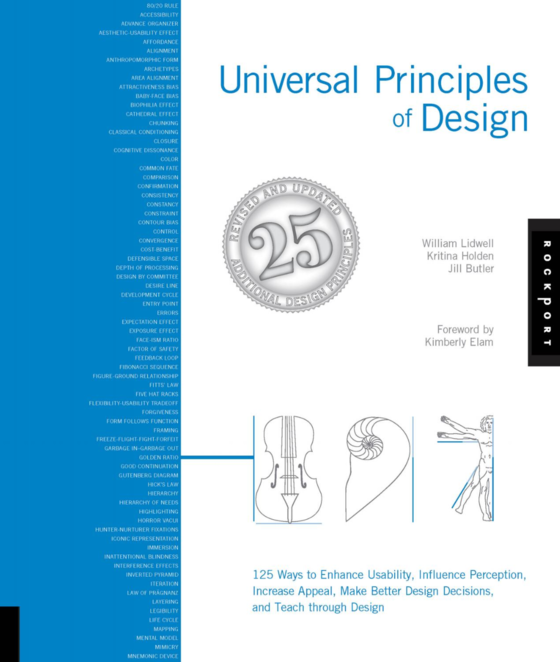 "After reading this book, what surprised me the most was the realization that I know a lot more about typography than I first thought. The content of the book illustrates examples inside and outside the book. The way the author explains his process and all the choices he makes is very interesting and enlightening. It shows off his passion for typography which has inspired a few of my products, such as
Glamora Font
and
Metrica Font
". –
Oliver Hardman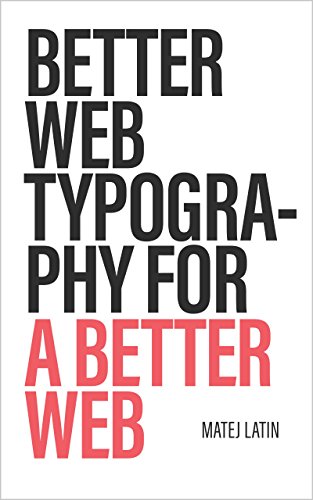 ---
Products Seen In This Post:
---
What books have inspired you?
Know of any typography books that you've found to be helpful or inspiring? Leave your suggestions in the comments below!
Remember key typography concepts
Typography terms made simple.
Grab this handy cheatsheet summarizing some of the most important typography terms.
Download the PDF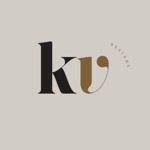 Kristen Vitale