We're building
the next big
creative company
Our community is 7,258,481 strong, and growing! Currently 31,649 shop owners worldwide rely on Creative Market to sell more than 4,812,093 ready-to-use design assets, changing the way people create.

21x
Growth in Total Members
Since 2014

11x
Growth in New Shops
Since 2014

207x
Growth in Total Products
Since 2014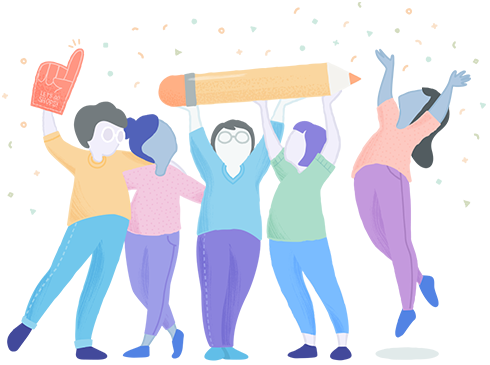 The values that inspire us
Every day we wake up to build the next big creative company that we've always believed should exist in the world.
Our core values capture our shared ways of building it together.
Start with
the customer
1
Join a team that puts people first

"We don't take shortcuts and we pride ourselves on getting things done the right way. Working with a team that encourages that kind of dedication and work ethic is really motivating."
Alana Anderson
Engineering Manager

"Creative Market is the only place I've ever worked that so strongly wanted to have a large part in my personal development. Goals are set not only to help Creative Market grow but to help me grow as a person as well as part of the team. I love that."
Brooke Sousa
Operations Manager
We've got your back
We want to help you grow while you help our company and community grow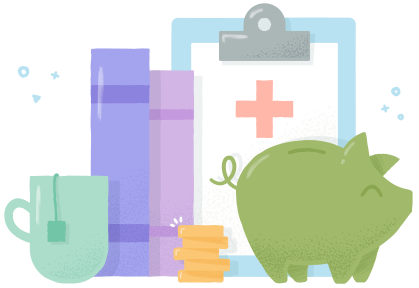 Health
and Wellness
Full medical, dental, & vision coverage and HSA & FSA support for you, plus generous coverage for your dependents. Generous paid sick leave so you can take the time you need to recover. 6 weeks paid parental leave with the option to take an additional 6 weeks of partial pay if you're the birthing parent.
Equity
and 401K
Our equity options make everyone an owner of the company we're building. We'll also get you set up with a 401k to invest in your future. We're all in this together.
Education
and Personal Growth
Your continued training and growth is on us. Boost your career with paid learning opportunities or connect with a social cause through volunteering. Take paid time every month to give back.
Vacation
and Paid Holidays
Stay refreshed with paid holidays and vacation days. The whole company shuts down between Christmas and New Year's Eve for a week of rest, family, and friends.
Flexibility
and Remote Work
We're a fully remote team across select states and we trust our employees to create a work environment that allows them to do their best work.
Bi-annual
Company Retreats
We recognize the importance of face-to-face interaction and don't let being a distributed company keep us from getting to know each other.
Join our team
There are 0 open positions. Work with us to help creators around the world turn passion into opportunity.
Customer Success
Customer Success is all about turning every question or purchase into a happy, engaged experience. This team drives retention and growth from the front lines by building relationships and helping customers get the most out of our products.
There are currently no open positions.
Design
Crafting the unique brand experience that impacts millions on a daily basis is both challenging and thrilling. This team connects with the needs and behaviors of independent creators around the globe to design solutions that inspire them to create.
There are currently no open positions.
Engineering
Behind the next big creative brand is an equally great team of builders shipping their very best work to make it happen. Whether it's developing new features, improving search, or managing our infrastructure, this team is always raising the bar. With a focus on leadership, reliability, and scale, the engineering team propels Creative Market forward.
There are currently no open positions.
Growth
Accelerate this company's evolution with timely data, ambitious goals, and lean testing. This team figures out what works and scales it to help shop owners and buyers succeed.
There are currently no open positions.
Marketing
Creative Market brings together designers, their talent, and projects on a platform that's full of possibility. The marketing team creates the messages and strategies that open those possibilities to an ever-growing community of creators.
There are currently no open positions.
Operations
Meet the team that keeps the engine going. Plan where this company is going next and how it'll get there. Operations removes obstacles to allow our team members and community to thrive.
There are currently no open positions.
Product
We believe in solving big problems through great products, and the Product team leads the vision, direction, and execution to build something people love. This work directly impacts millions of people each month, and helps independent creators earn a living doing what they love.
There are currently no open positions.
Explore how we're building Creative Market
Welcome to a team of teachers and learners. Everyone is always finding better ways
to solve problems and sharing them with the community.