General Questions
Account Questions
---
General Questions
What is Creative Market?
Creative Market is an online marketplace where you can buy digital design goods to use in your personal or commercial projects. This means everything from fonts, icons, and themes, to clipart, UI kits, Photoshop brushes, and much, much more. If you need a digital design asset, you're in the right place.
The goods in our marketplace are designed and sold by independent creative professionals around the world. They bring the awesome, we provide the platform.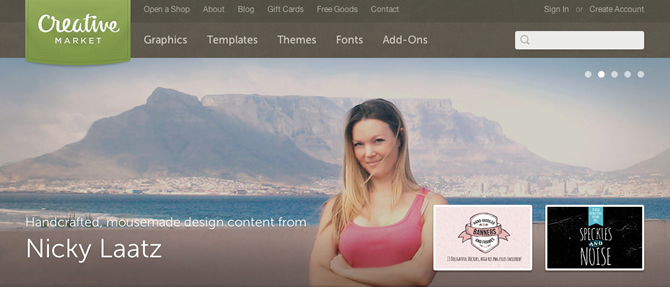 Who uses Creative Market?
Many different types of creative people shop at Creative Market. Graphic designers, creative directors, small business owners, bloggers, digital scrapbookers, gift card makers, web developers, app designers, community managers, teachers, video editors, wedding planners, startups, and anyone else that might need digital design content.
How do I use Creative Market?
You can browse the marketplace by most popular, most recent, category, and your own keyword search. Once you find the design good that catches your eye, you're going to purchase a license that allows you to download the file(s) for use in your projects.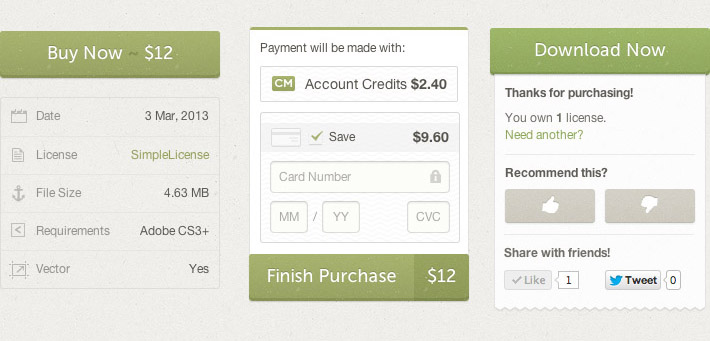 Once you've downloaded the file(s) to your computer, you're free to use them in your personal and commercial projects, as long as the usage is within the limits of the SimpleLicense.
Do I need special software to use Creative Market?
Most (but not all) of the items you'll find in the marketplace are going to require some software in order to edit the files for your needs (e.g. Photoshop, Illustrator, WordPress, etc.). Product requirements can be seen on the right hand side of each product page and often shop owners will list requirements in the product description.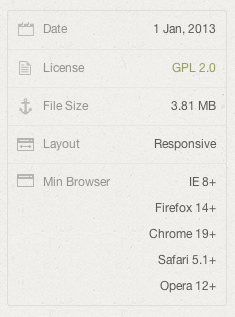 If you have any questions about whether you have the necessary software for a product, we encourage you to leave a comment or message the creator of the item. They'd love to hear from you.
What if I have a problem with a purchase?
If you have any issues with the purchasing process, the downloading of your files, or anything else related to the marketplace itself, please contact us and our team will be happy to help.
If you have any issues with a specific product you purchased, we recommend contacting the shop owner first they will be much better equipped to troubleshoot and answer your questions quickly. However, if you are unable to get a response from a shop owner, we are happy to step in and help resolve the issue.
How do I contact a shop owner about an item?
When you have questions or issues with a specific product, we recommend communicating directly with the shop owner using our internal messaging system. To send someone a message, simply visit their profile page in the marketplace and use the "Message" button on the right of the page.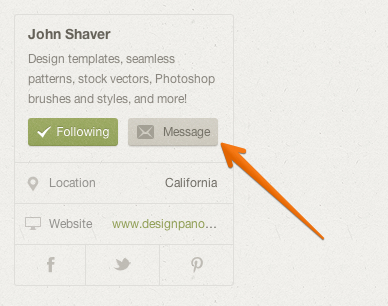 When you click "Message" a pop-up window will appear where you can add your message.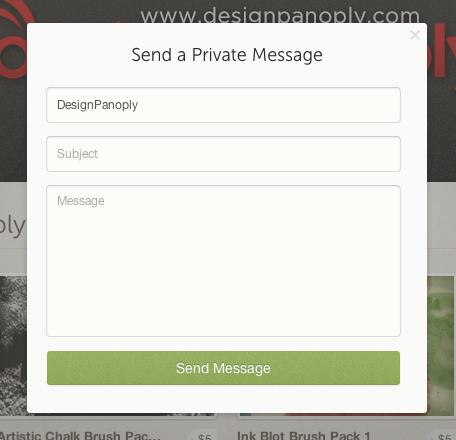 To view your conversations, click the mail icon at the top of any page on Creative Market. When you have a new message, you'll see a little green dot over the icon.
How do I view new items from the marketplace?
On each category page (Graphics, Templates, Themes, Fonts, Add-ons) you'll see options at the top that say "Popular" and "Recent" sorting by "Recent" will show the newest items in that particular category.
How do I block another user?
You can't right now, but you can contact us to let us know about any issues you've having with another member. Our staff will review any reports immediately and take necessary action.
How can I report an item?
In the bottom right corner of every product page, you will see a link to "Report this product." Clicking that will reveal a window where you can leave a note with your comments about why you are reporting the item. Our staff will review any reports immediately and take necessary action.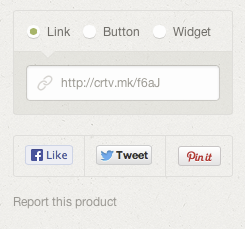 How can I contact Creative Market?
You can reach us via the Contact page or at hello@creativemarket.com.
---
Account Questions
Is an account required in order to use Creative Market?
Yes. You must register for an account before you can purchase products from the marketplace. You can sign up for Creative Market here: creativemarket.com/sign-up
I can't remember my password, how do I access my account?
Not to worry, you can send a reset email to the address you have registered with us using this page: creativemarket.com/recover-account
How do I edit my account information?
You can edit all of your account information (name, username, email address, social links) right from within you account settings here: creativemarket.com/account/settings
How can I change my password?
To change your password, simply visit your account settings here: creativemarket.com/account/settings/password
Enter both your old and new passwords and then save your changes.
What does it mean if I'm following someone?
Right now it's more of an acknowledgement and nice gesture to tell someone you like their taste. In the future this means that you'll see this person's activity (purchases, recommendations, comments, collections, etc.) in your personal feed on Creative Market.
What are Collections?
Our "Collections" feature is a way that you can organize your favorite products on Creative Market. You can make a wish list, collect your favorite fonts, or save items for an upcoming project.
On each product page, you'll see a + Collection button just above the top right corner of the product image.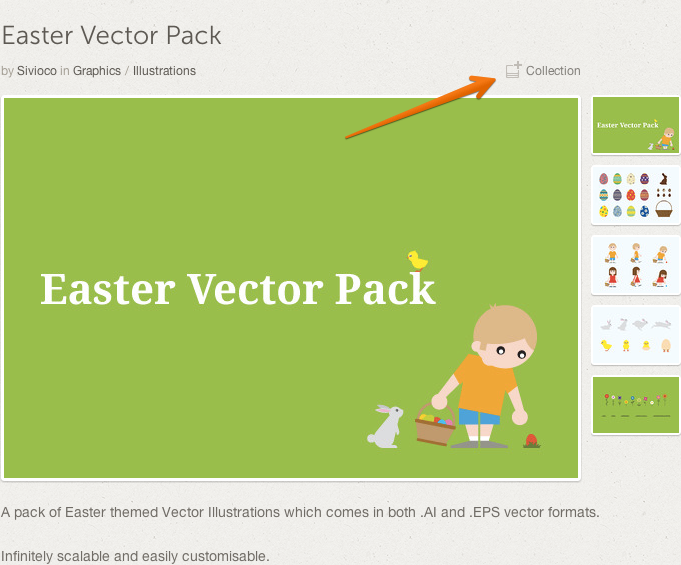 Clicking that reveals a pop-up window where you can create a new collection or add to an existing one.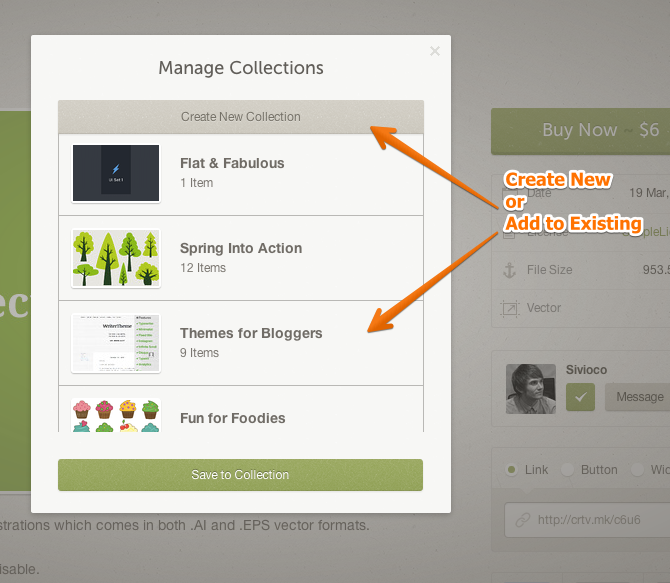 You can access your collections directly from your profile page under "Collections."
How do I remove an item from a collection?
First go into the collection you would like to edit by visiting your profile page > Collections. When you hover over the item you would like to remove, a little "X" will appear in the top right corner of the thumbnail. Clicking that will remove the item from your collection.
How do I add credits to my account?
You can purchase bulk credits ($20, $50, $100, $200) for your account directly from your account settings here: creativemarket.com/account/credits
Can I use PayPal?
You sure can! Right now PayPal is offered under our Bulk Credits feature. You can access this under your account settings here: creativemarket.com/account/credits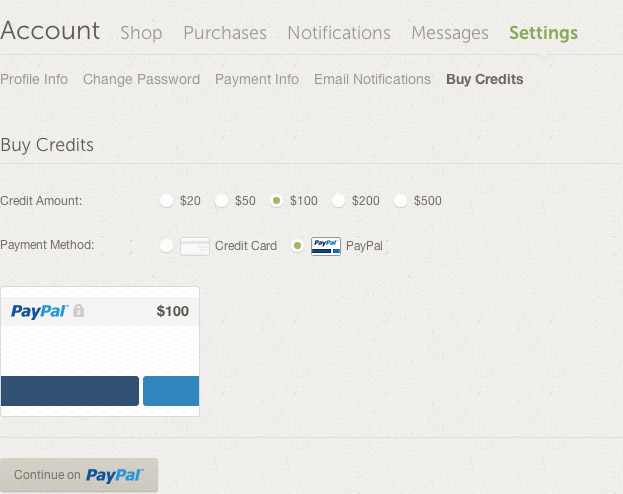 My credit card was declined, what happened?
Nine times out of ten this is fixed with a phone call to your bank. Ask them to authorize the charge made by us and it should go through. If this does not resolve your issues, please contact us and we'll take a look.
How do I delete a saved credit card?
To delete a credit card from your account, visit your account settings here, and hover over the card you would like to remove. A little "X" appears in the top right corner and clicking that will remove the card information from your account.
I'm not happy with my purchase, can I get a refund?
If there is a problem with a product you purchase, or the item is misrepresented, and the shop owner is unable to help resolve the matter, please contact us.
How do I get an invoice for my purchase(s)?
An invoice feature is coming soon, but until then we have to make these manually for you. Just send us an email with the information you need included on the invoice and we'll be happy to put one together.
How do I make my purchases and other activity private?
You can't at this time, all account activity is public.
How do I delete my account?
We'd hate to see you go, but if you contact us we will be happy to take care of this request and disable your account for you.