10 Apps to Turn Your Phone Into a Bad Ass Photo Editor
Who has the time these days to parse through the sea of available mobile photo editing apps? Save the time and find what you are looking for on this list.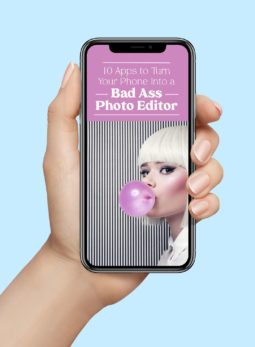 Who has the time these days to parse through the sea of available mobile photo editing apps? Searching for that one that fits all your needs — with complex filters and editing tools — can take days.
Save the time and find what you are looking for in this list of top mobile photo editing apps. In no particular order, the following apps come highly recommended and should give you that professional aesthetic you need for your next photo session: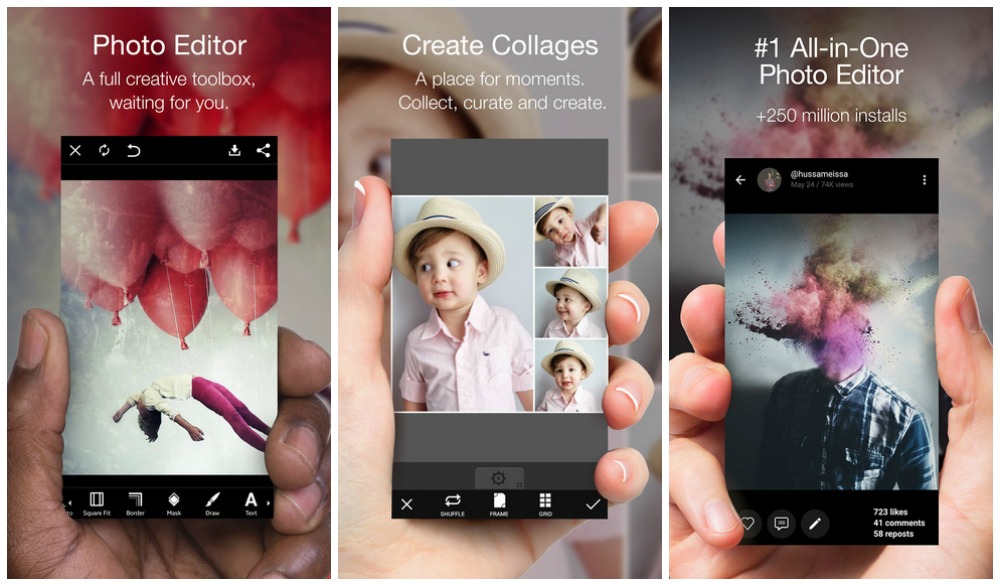 "Creativity is more than just a photo filter"
With a great range of in-app features, tools and filters, PicsArt turns your phone into an amazing mobile photo editing tool. Going further than just being an app, PicsArt takes the next step and promotes a vibrant and interactive community, with daily and weekly hashtag contest, curated user galleries and a monthly magazine showcasing the unique creations users have generated on their mobile devices.

2. Snapseed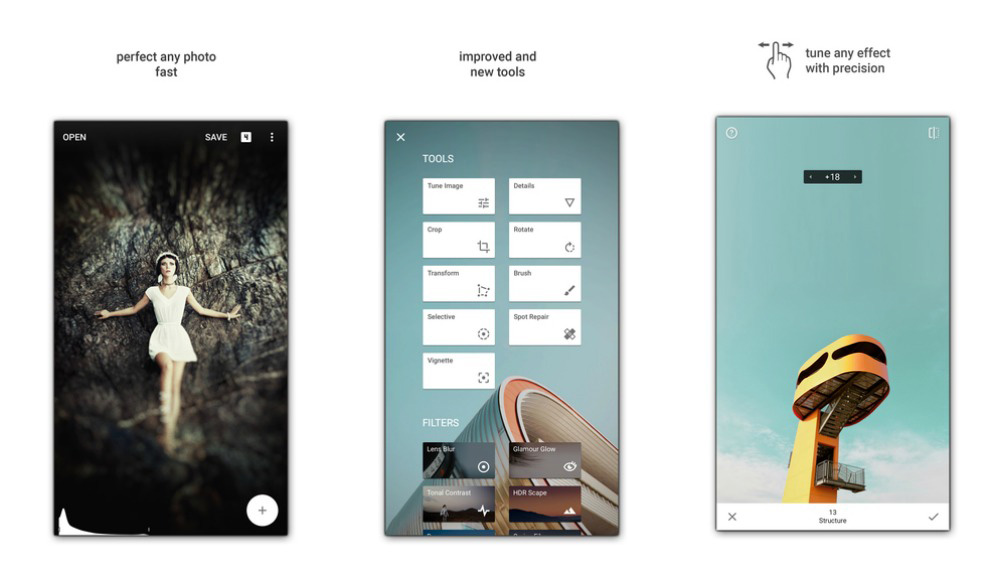 This Google-owned app is a powerhouse of creative filters and light/color balancing options.
Using Snapseed requires a minor learning curve, but familiarizing yourself with the app can be very rewarding. Snapseed offers professional quality photo editing options, and it should be no surprise to find this app on phones of seasoned photographers and hobbyists alike. Take your photography game to a new level with Snapseed.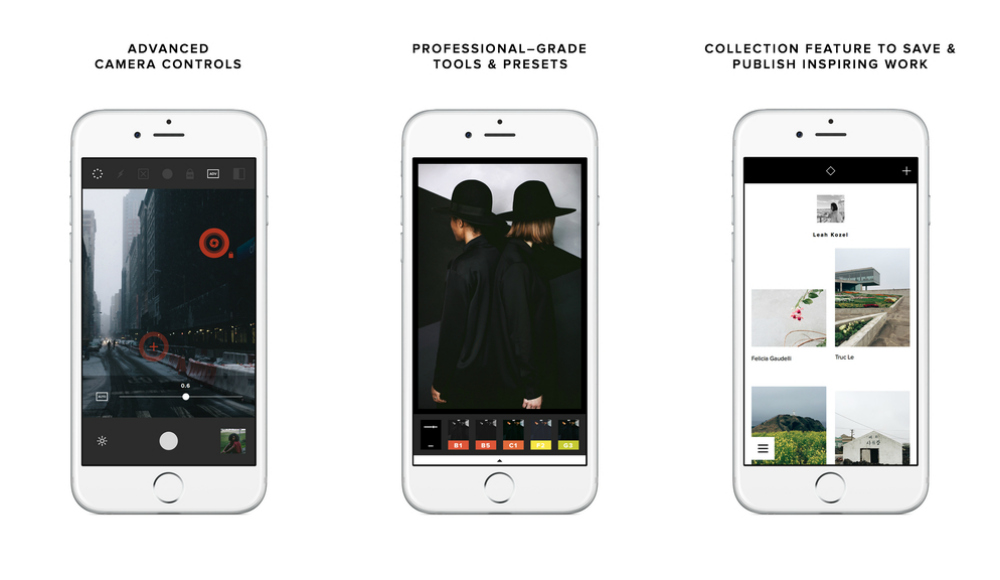 VSCO provides a suite of photo editing tools and has a vibrant social community. Make those cat pics pop and dazzle your followers with one-touch photo editing magic. Tools like Exposure, Temperature, Contrast, Crop, Straighten, Clarity, and more allow you to create unique photos. VSCO Cam also works with awesome filters that make it much easier to replicate your favorite effects.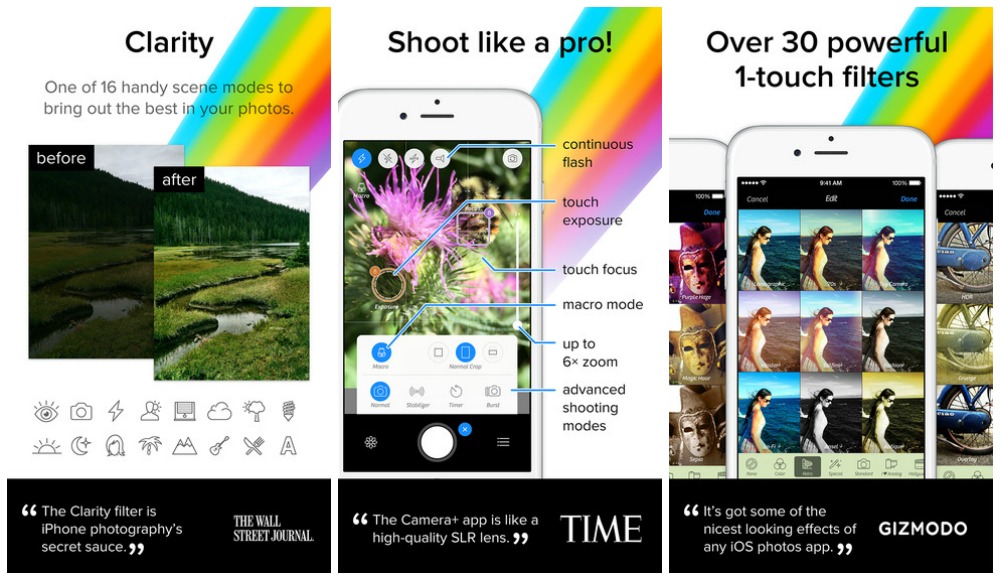 Camera+ is a powerful option, not only for its post-production editing capabilities but for what it can do before and during the photo is being taken. Some really neat features are its ability to lock onto specific areas of focus using its focus-lock function, giving you more control over the subject of the photo. A recent juggernaut of a feature is the clarity option. Using clarity can dramatically rescue a photo, balancing its exposure and lighting automatically and revitalizing the original shot.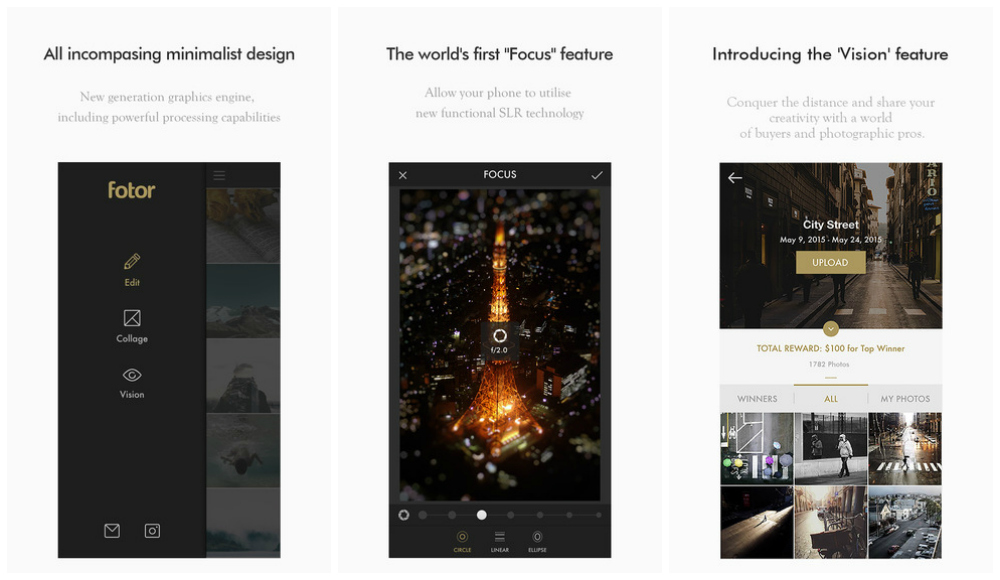 Fotor is a unique option for its simplicity. Not offering a feature set as robust as other photo editing apps, Fotor focuses on more automated options that can quickly change and recover your images, allowing for a speedier photoshoot. Fotor also promotes a sharing community, which makes it a great option for gathering inspiration and new techniques.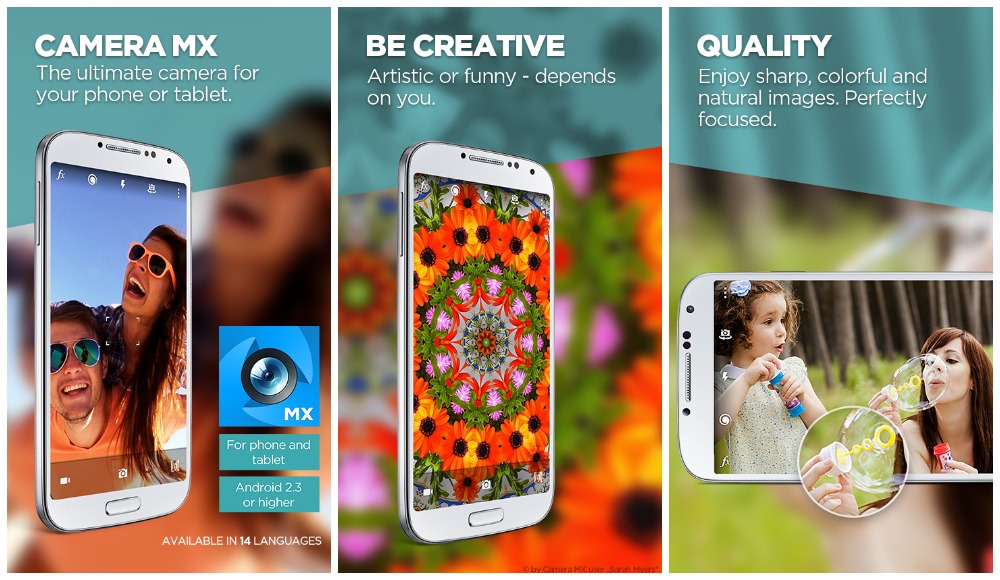 A front runner in the free app category and exclusively for Android, Camera MX is an all-encompassing photo editing and managing solution. Camera MX has a huge range of editing tools for post-production, but it's the real-time editing features that really shine through. You can apply filters in varying degrees while framing your picture, and get a preview of what your edits will look like.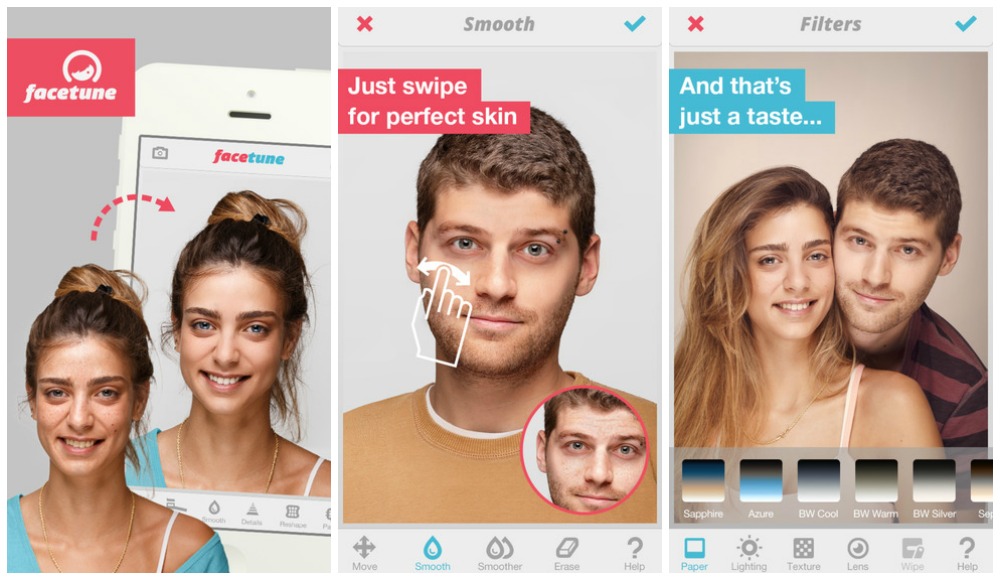 More specific in focus than other apps on this list, Facetune is used to edit and enhance faces in portraits. Facetune has a variety of options to cosmetically improve any selfie and the overall user experience is very clean, which makes focusing on the edits and images much easier. Nail your LinkedIn profile pic with Facetune.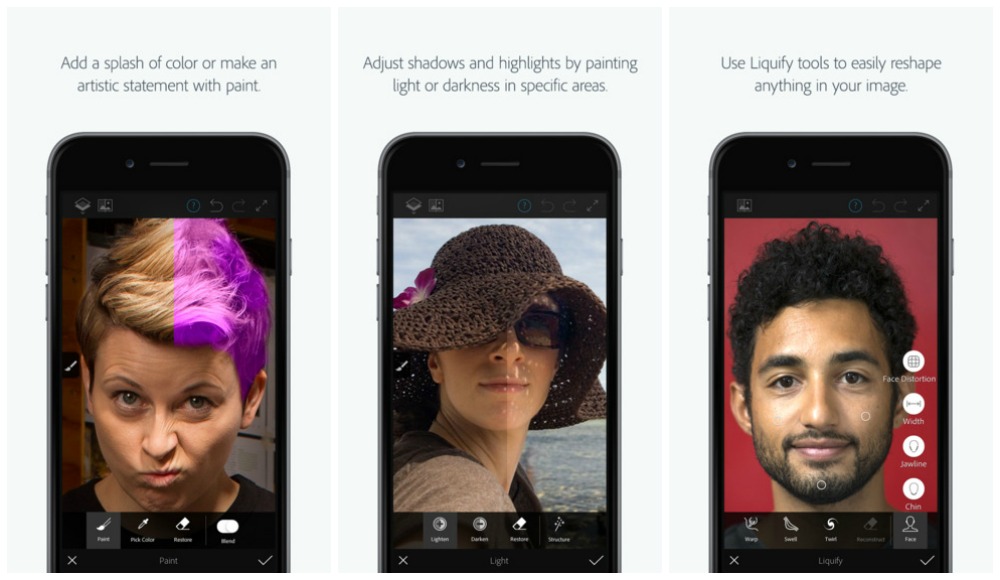 Adobe's answer to mobile photo editing. This app is special for its ability to be approachable enough for casual photographers while also packing enough punch to deliver high-quality editing tools to the more seasoned editors out there. Mirroring common edits made on their desktop software, Adobe provides its users with an arsenal of creative editing tools to adjust and play with.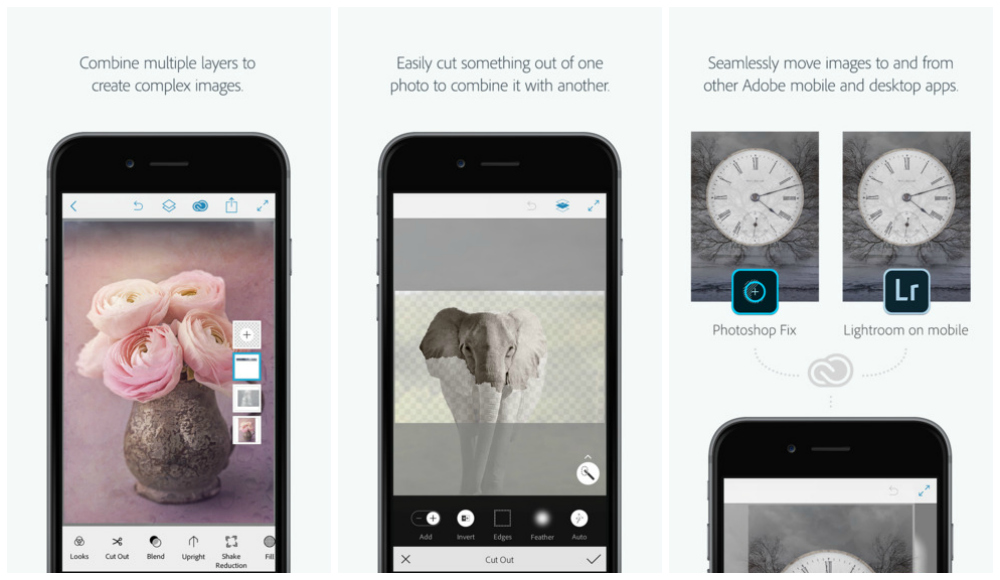 Expanding on the desktop software's capabilities, Photoshop Mix focuses on tools that allow for unique cropping, image combining, and creative compositions. Mix has a few options for photo enhancing, but the lion's share of attention in this app will be spent creating new visuals from cut outs and combinations of multiple elements. Pro tip: Fix and Mix it up – enhance and balance your images in Photoshop Fix, then take them to the next level in Photoshop Mix.

Afterlight is an ideal solution if you are looking to maintain consistency and quickly optimize your photos. More structured than previously mentioned apps, Afterlight uses filters and textures as its main tools to manipulate your photos. Use Afterlight to spice up photos on-the-go when deeper editing tools aren't needed.

Mobile photo editing is only going to get better as newer and faster devices hit the market, making these and many apps like them increasingly important to all skill levels. Are you including any mobile photo editing apps in your workflow yet? Which would you recommend?
About the Author
Marshall Taylor works and lives in London Ontario, designing websites and logos. He has a big interest in hand lettering and tries to always find time among the chaos to sit down and draw some words. You can follow Marshall on Twitter, Dribbble, and Instagram.
---
Products Seen In This Post:
Getting started with hand lettering?
Free lettering worksheets
Download these worksheets and start practicing with simple instructions and tracing exercises.
Download now!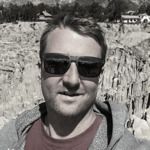 Marshall Taylor
True North Creative is fonts and designs created and cared for by Marshall Taylor. Fun to make and fun to use. Thanks for the support!
View More Posts