10 Creative WordPress Blog Themes
These days, not only is just about everyone on the internet, but most of the people that are have their own website — and often this website is in the form of a blog. It's never been easier to express your thoughts and ideas across the web, and thanks to awesome designers that create beautiful themes and templates for these blogging platforms, it's never been easier for you to have an amazing website without hiring a professional. With these themes, all you have to do is plug in your personal information, customize the site, and in a few simple steps you're ready to blog about whatever you choose.
If you're looking to start blogging, and you want to get up and running without having to hire a designer, your best bet is to find a creative WordPress theme that reflects current web design standards and trends, as well as your personality. This year, we've learned that responsive design is an important feature for your blog. This is because there are new mobile and tablet devices constantly being developed and it's essential that your readers have a great viewing experience regardless of the device that they're using.
We've gathered a few creative WordPress themes designed specifically for blogging that feature responsive design, parallax design, and other web design trends.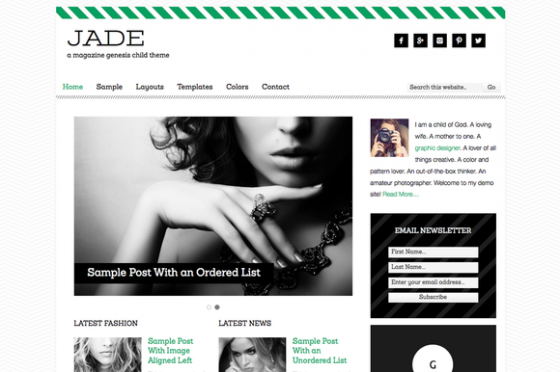 A child theme for the Genesis framework, Jade is an elegant WordPress theme that features mobile responsive design, and includes 6 layout options and 7 color schemes.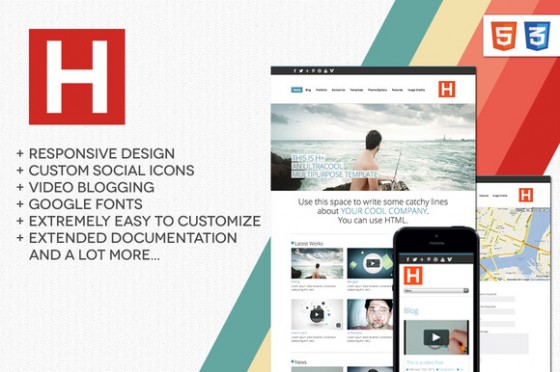 HPlus allows you to include both a portfolio and blog into your site's design. This WordPress theme includes custom social icons that allow you to interact with a broader audience, and a responsive design to let your readers view your blog on a variety of platforms.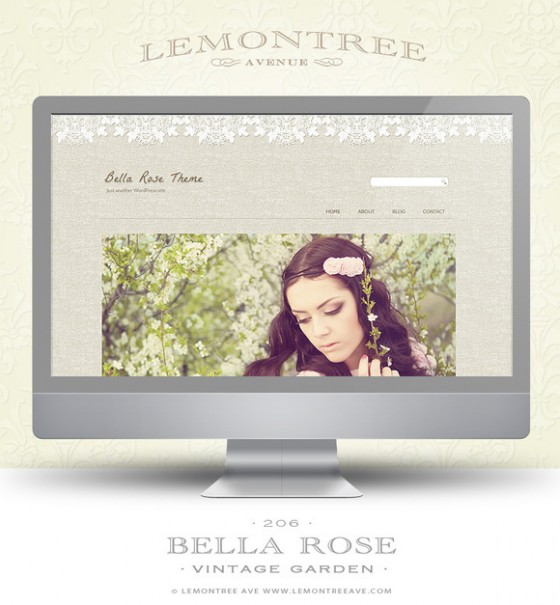 Bella Rose is a sweet and feminine WordPress theme with vintage accents that features fully responsive design and a customizable menu to allow you to completely tailor your blog to your style.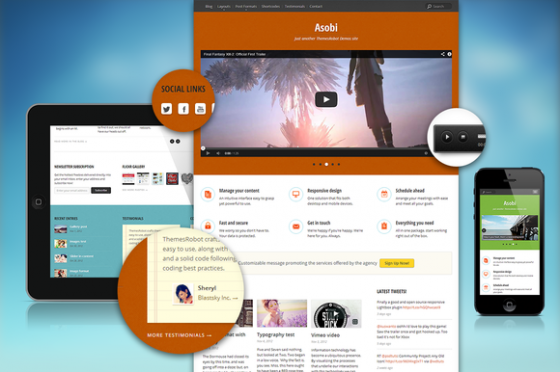 Asobi features a super cool responsive design with a front page slideshow that allows you to highlight beautiful images from recent posts. In addition, Asobi incorporates social sharing and Twitter integration.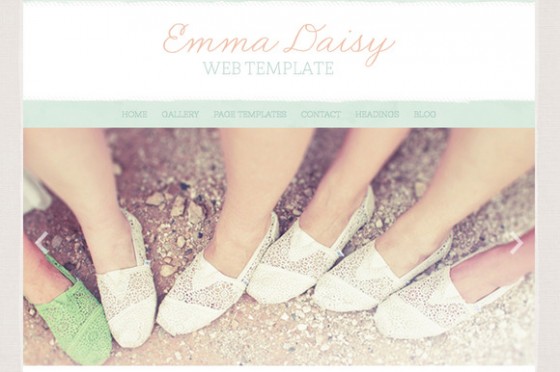 Emma Daisy is a fully responsive WordPress theme that incorporates tons of back-end customization options, allowing you to tailor this feminine and girly theme to your particular style.
Widescreen is a WordPress theme that comes packaged with five different page templates including a blog and fullscreen slideshow.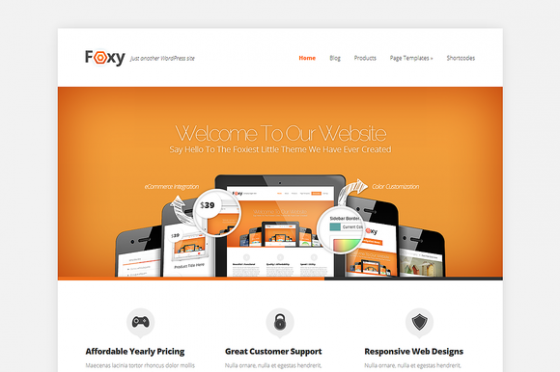 Foxy is an awesome WordPress theme that not only includes space for a blog, but features eCommerce integration that will allow you to sell items on your site. This theme is perfect if you want to incorporate a blog, portfolio, and store into one site.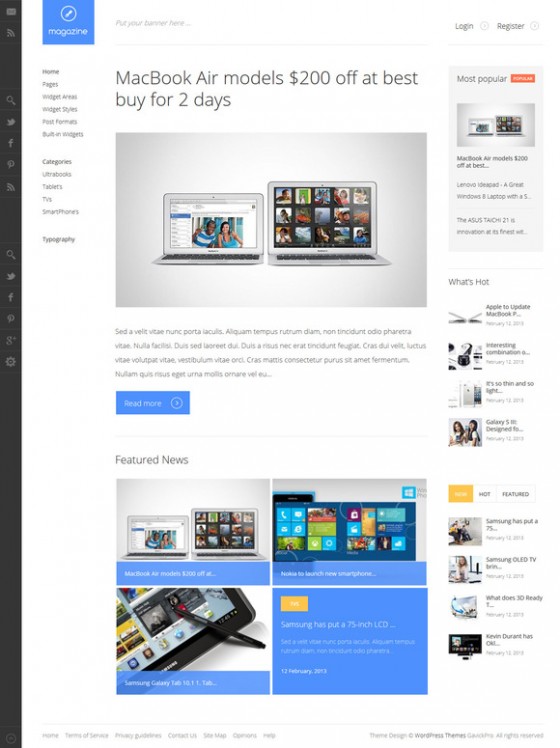 Magazine is a simple theme that catches peoples attention due to it's simplicity. What's great about this theme is that it has simple navigation that will allow your audience to easily go through the different pages on your site.
What's great about the Lucy Rose theme is that it's fully customizable with a multitude of back-end editable options.
Geraldine is a sweet and fully responsive WordPress theme that incorporates a color wheel picker that allows you to fully customize the the layout of the pages. If you're eager to do advanced customization, the author also includes the original files so you can tailor the blog completely to your choosing.
Getting started with hand lettering?
Free lettering worksheets
Download these worksheets and start practicing with simple instructions and tracing exercises.
Download now!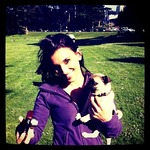 Maryam Taheri
I'm a recent graduate of the University of San Francisco with a degree in Biology and a passion for the creative arts. I love building websites, trying new things, and I have a passion for social media.
View More Posts