10 Sketch Plugins That Will Blow Your Mind
Don't even trryyyyy to act like you haven't heard of Sketch App before. Everybody has by now. It's not a trendy new app; it's been around for a few years now and it's here to stay.
If you really have been vacationing on Mars, Sketch is a user interface design tool created for Mac OSX.
As Bohemian Coding rolls out Sketch App 3.4, they introduce a new feature that helps manage Sketch Plugins a little easier, and you can access the feature from the File → Preferences menu.
What struck me most was the ability to turn them on and off, and this is likely designed to keep Sketch running smoothly. Like with Chrome or Firefox extensions, installing add-ons can have an impact on an app's performance and this only goes to show that plugins are becoming an integral asset to the Sketch workflow.
Here are 10 Sketch plugins that you absolutely must have.
1. Easier.cc
Another new feature in Sketch 3.4 is the ability to share artboards with your team over the local network, but of course that isn't an option if you're working remotely. Luckily, Easier.cc
lets you upload your artboard to a URL that destroys itself after 24 hours. Just select the artboard you wish to share and use the keyboard shortcut (option+command+e).
Another fantastic alternative for those teams that communicate with Slack is the Send to Sketch Plugin. Lets say a team member asks to see the new website design you're working on – well, Send to Slack lets you share it right under their nose in the Slack chat window.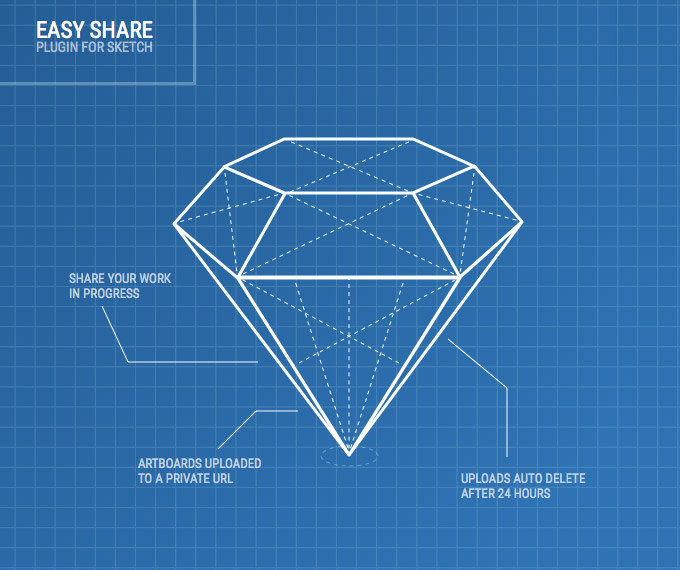 2. Sketch Notebook
Sketch Notebook is like a sidebar of annotations for your artboards. You can reference a layer or an entire group of layers in the notebook to add further context to your designs. It's also very useful for explaining how certain elements react to user interaction, since that's something that Sketch App is unable to illustrate by itself.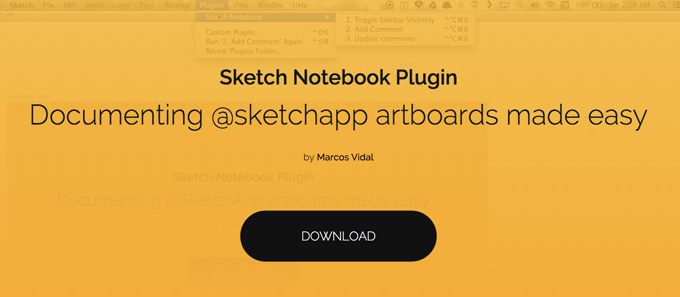 3. Style Inventory
With the keyboard shortcut control+command+option+i (a handful I know), Sketch Style Inventory helps you generate a style guide that lists all the common styles in your .sketch document.
Not only that, but you can select similar styles by color or name, as well as consolidate them into a single shared style, so whether you're marking up or cleaning up, Inventory is for you.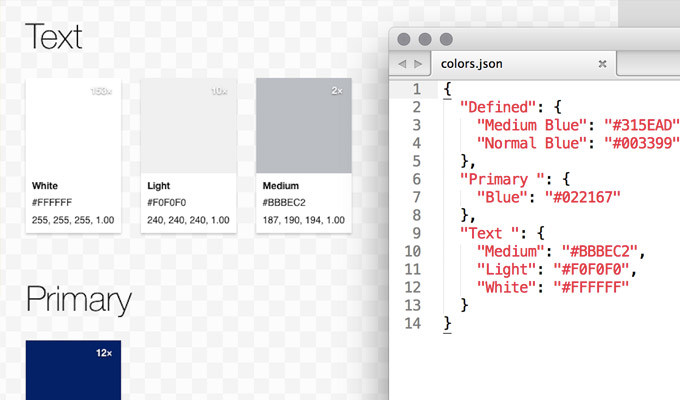 4. Select Similar Layers
Creating some kind of style structure can be exhausting, not to mention the fact that the restrictions of Sketch Symbols can make the task a little tricky. Select Similar Layers is designed to help you locate similar layers by their fill color, border color, border thickness, font style, font size, opacity and even blending mode. Not only can this help you iterate new experiments more quickly, but it makes editing UI kits a blast.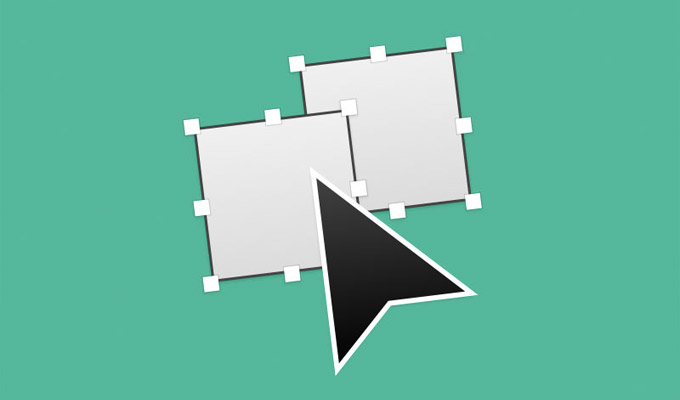 5. Pixel Perfecter
How annoying is it when you're trying to achieve pixel-perfect precision but Sketch decides to use decimal digits for its width, height, x and y styles? You can totally fix this by selecting the culprit layer and navigating to Layer → Round to Nearest Pixel Edge, but that could take literally forever.
Well, the Pixel Perfecter Plugin solves exactly that issue. It locates all of the layers that are sitting on subpixels and rounds them up or down. Damn that bloody designer OCD.
6. Renameit
Renameit is self-described as a Sketch Plugin that "renames layers like a boss". I couldn't have said it better myself to be honest. Its mighty features include the ability to rename layers in a sequence (alphabetically, numerically, with width and height, etc.), and also the capability to find and replace recurring keywords.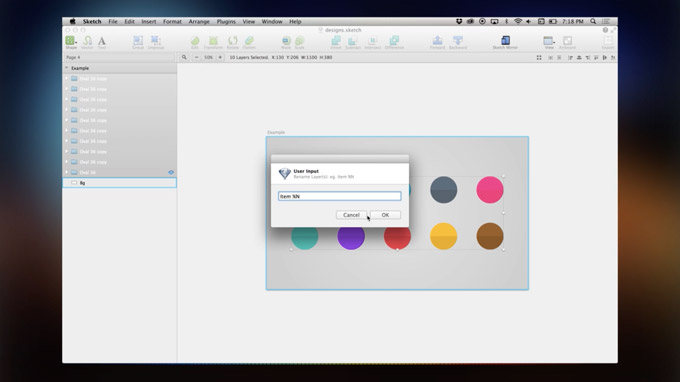 7. Content Generator
Content Generator isn't only a lorem-ipsum-on-demand service; you can insert geographical data, numbers, details, names, avatars, nature images, dates, "time ago" and so on. You'll never realize the usefulness of Content Generator until you need it!
8. Color Contrast Analyser
Color Contrast Analyser is a Sketch Plugin for the deeply-attuned user experience designer out there. It checks the amount of contrast between two layers against the Web Content Accessibility Guidelines to determine if your layouts are offering enough accessibility.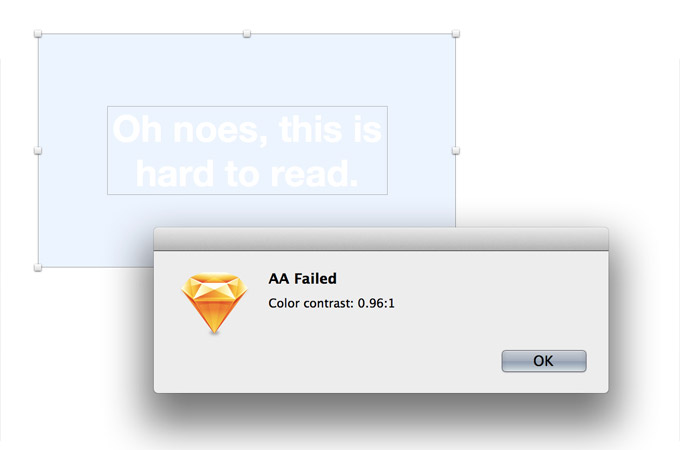 9. AEIconizer
How exactly can you design an icon for all of the required sizes determined in Apple or Android's design specs? Sketch Symbols? Nope. Shared Styles? Sure, but it still takes a bit of manual effort, doesn't it? AEIconizer basically takes your icon design (as long as it's wrapped in an artboard) and replicates it in multiple sizes.
Best of all, it never deletes your original artboard so you can run the keyboard shortcut as many times as needed, for example if you need to test the icon on smaller artboards mid-design.
10. Duplicator
Duplicator can save you bundles of time by replicating layers or groups in any direction with a fixed margin (which is 10px by default).
It can be extremely useful when designing tables or card-based layouts, although it may take a while to master the cheat sheet.
Which of these really makes your day? Or if your favorite Sketch Plugin wasn't mentioned, do let me know in the comments below!
Daniel Schwarz is a full-time design writer and digital nomad. When he's not writing about design and code, he's actually doing it (sometimes) at Airwalk Studios, a creative studio of which he's the founder. 24 years of age, originally from London.
Getting started with hand lettering?
Free lettering worksheets
Download these worksheets and start practicing with simple instructions and tracing exercises.
Download now!