10 Subtle Ways to Use Icon Packs
Most people rely on boring, standard icons for their websites, and that's a mistake. With so many icon sets available, there's no reason why you can't have a dynamic website with cool, intriguing and suitable icons that help make your site an enjoyable place to spend some time, whether you're selling time-share condos or blogging about cured meats. Icon packs can help spice up the look and feel of a website, mobile or regular, but they should never be so eye-catching that they distract from the purpose of the page. Here are 10 subtle ways to use icon packs that will punch up your site in a matter of minutes.
Round Vector Icons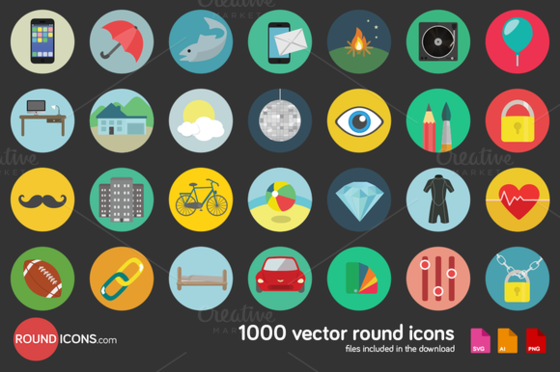 While many icons used on sites feature an assortment of shapes, using all round images is a great way to make a variety of different images work together. Round icons are also appealing, with a natural shape, and some bright colors help make them stand out.
Thin and Minimalist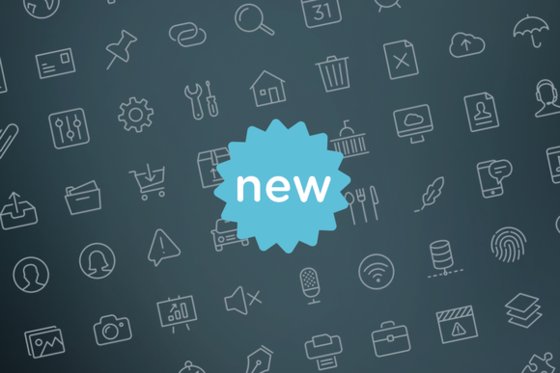 If you're into as streamlined a look as possible, then a minimal approach to line is recommended. A simple flat, monotone line icon set is the best choice. They're expressive enough to suggest the meaning without any extraneous elements.
Itty Bitty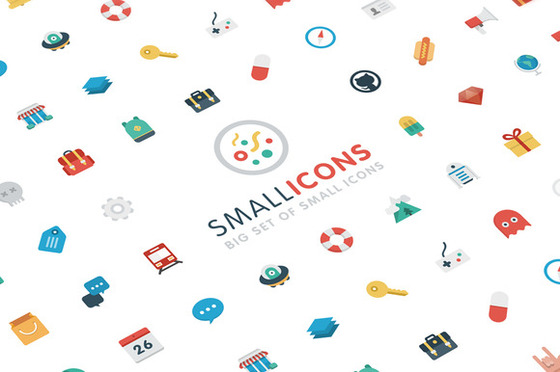 For personal blogs, foodies and bakery boutiques, sometimes the cuter the button the better, and these teensy tiny icons are ideal. The pastel palette is calming and cute, and the images are instantly recognizable despite their diminutive size.
Flat and Fun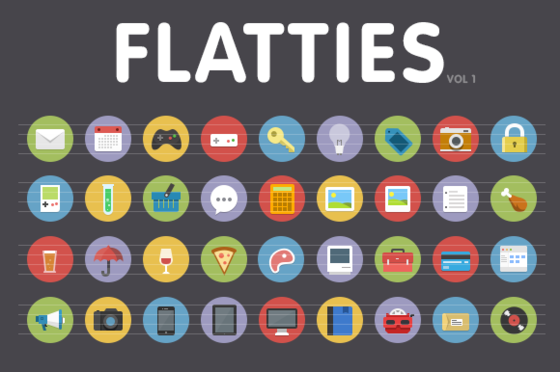 Colorful, flat and with a vintage aesthetic, flat icons are all the rage with many modern blogs and websites. Surprisingly detailed, these flat icons are useful for business and play, and they make clicking to the next page truly enjoyable.
3-Dimensional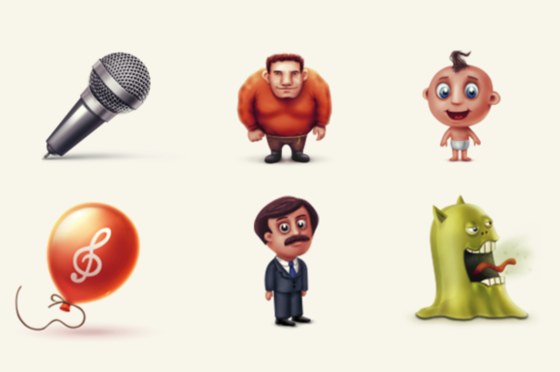 On the other end of the spectrum are 3D-icons with shadows, rounding and nuanced details that make them pop. Though this icon set has some unusual options, this type of icon can work very well in the right situation, and they will definitely stand out from other websites. Use sparingly, as too many can look gimmicky.
Flat and Square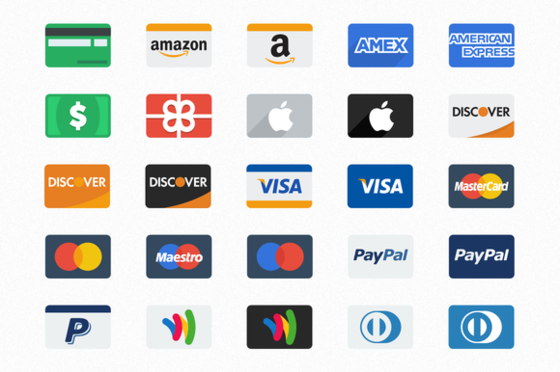 Make your checkout process look not only more professional but also more pleasant with a set of flat credit card icons for every maker. The same size rectangle is used for every purchase type, including PayPal and gift certificates and other non-card choices. Customers will appreciate the design symmetry.
Modern and Meaningful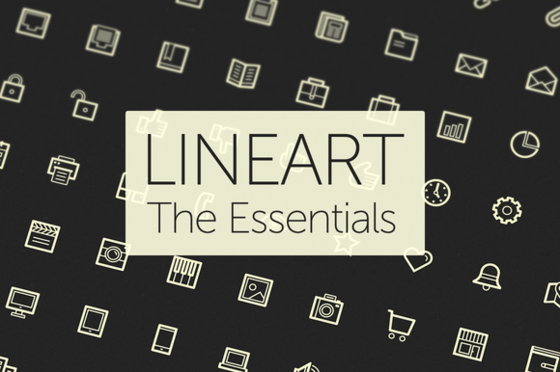 Another simple, minimalist option, this line art pack packed with essentials that smoothly depict their products and pages without extraneous decorative touches in black and white tones. They're modern and professional without falling towards either clinical or whimsical.
Rounded Edges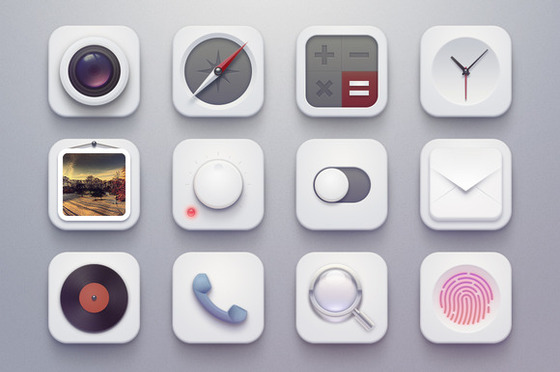 Featuring a stunning cool color palette and highly appealing square icons with rounded edges, the Ishtar Icons are undeniably beautiful, but they also convey their meanings in an artful way. These somewhat more abstract icons work well for photographers and artists who want icons that blend with the lovely aesthetic of their websites.
Practical and Social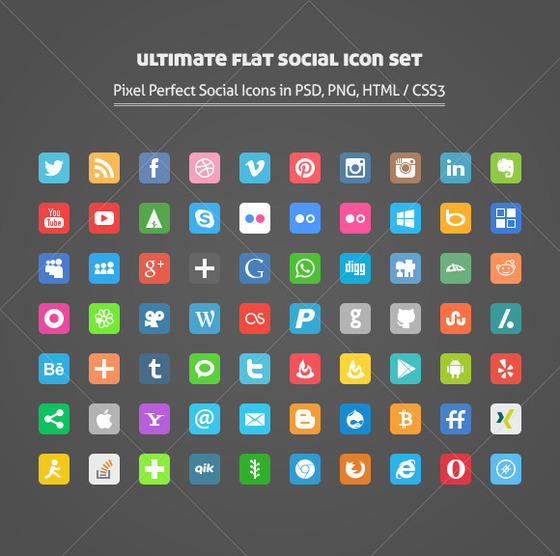 Using a broad spectrum of colors on flat designs, this social media icon set has the rounded edge squares that many people expect from icons, and they quickly direct the user to the correct location. Like a highly competent yet congenial hostess, these icons send you on your way with a direct route and a smile.
Gestures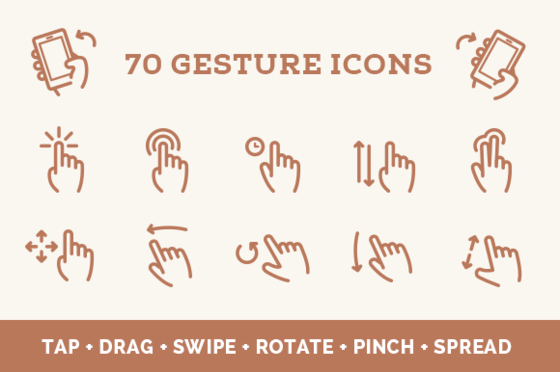 If your site needs to explain how to use a tool, a piece of software or another program that requires gestures (swiping, two-handed touch, etc) then these gestural icons are the perfect choice. They're simple but easy to see, and they quickly explain the method for movement and action.
+++++++
You may not have time to make your own icons, or you may not know how, but that's no excuse for relying on tired, poorly designed or inappropriate icons for your website. Use one of these appealing and helpful icon sets for your site, and see how easy it is to use subtle yet impactful buttons that users love.
Getting started with hand lettering?
Free lettering worksheets
Download these worksheets and start practicing with simple instructions and tracing exercises.
Download now!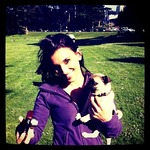 Maryam Taheri
I'm a recent graduate of the University of San Francisco with a degree in Biology and a passion for the creative arts. I love building websites, trying new things, and I have a passion for social media.
View More Posts