20+ Life-Changing Developer Bootcamps
Yesterday, we posted an article on development bootcamps and how they have the potential to drastically change your life and career. These immersive, short-term programs are intense educational experiences that can help turn you into a competent, professional coder. We've scoured the web for the best of these bootcamps, and we're excited to share the results with you. Here are over twenty bootcamps for developers and designers.
Ruby on Rails
Launch Academy
Launch Academy is a full-service bootcamp in Boston dedicated to Ruby on Rails. It lasts 10 weeks and aims to help developers add value to their skill set as contributors to software development teams.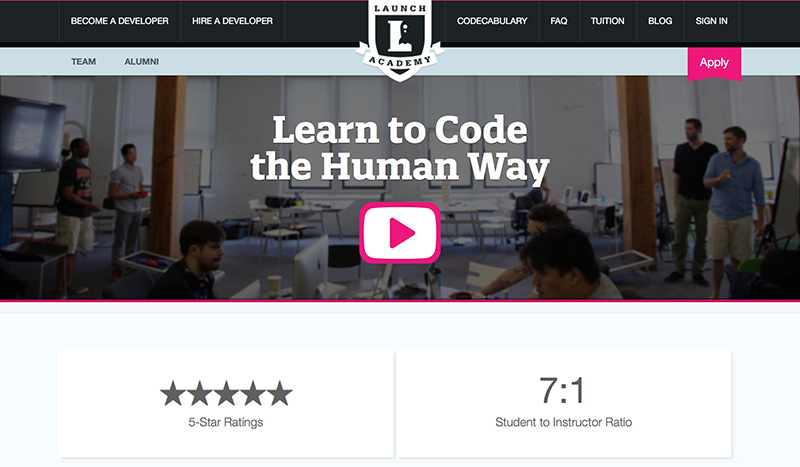 DevPoint Labs
DevPoint Labs offers an 11 week full-time program that helps students acquire the skills needed to become entry level developers. Their full-stack web development course focuses on building web applications with Ruby on Rails. DevPoint is located in Salt Lake City, Utah and costs $8,500.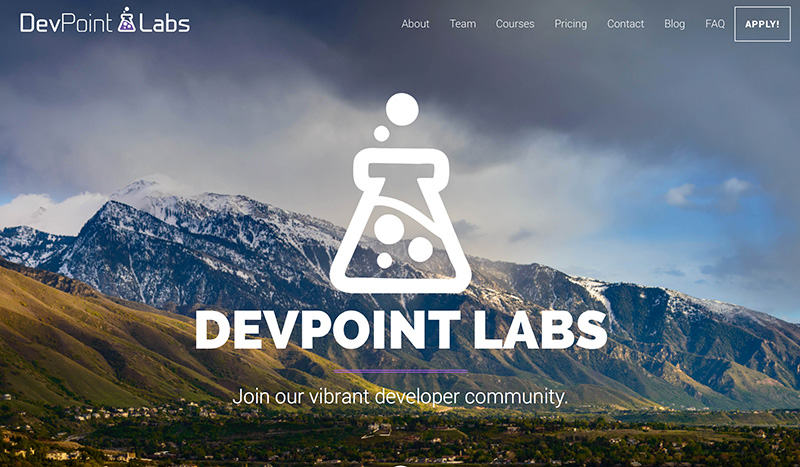 JavaScript
HackReactor
HackReactor is a twelve week training program located in the San Francisco area that focuses on JavaScript. It offers a deep dive into software and web development and provides a comprehensive education in software engineering.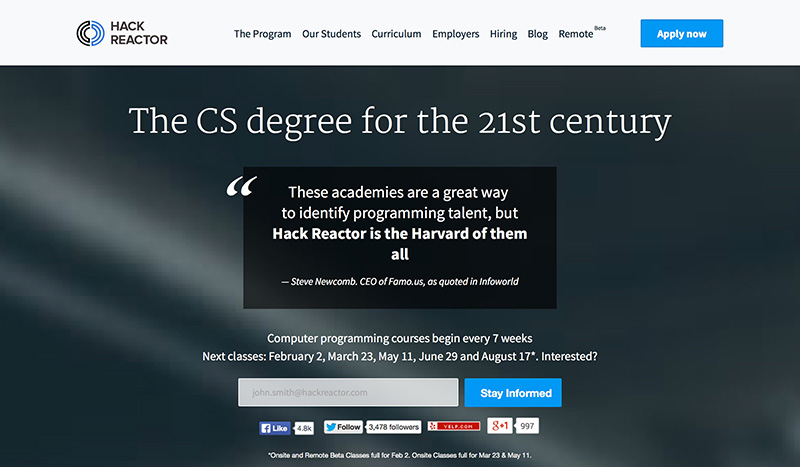 Fullstack Academy
Fullstack Academy offers a JavaScript-driven curriculum that immerses you in web technologies like Node.js, AngularJS and MongoDB. It's a 24 week course located in New York and the tuition is $15,680 for the semester.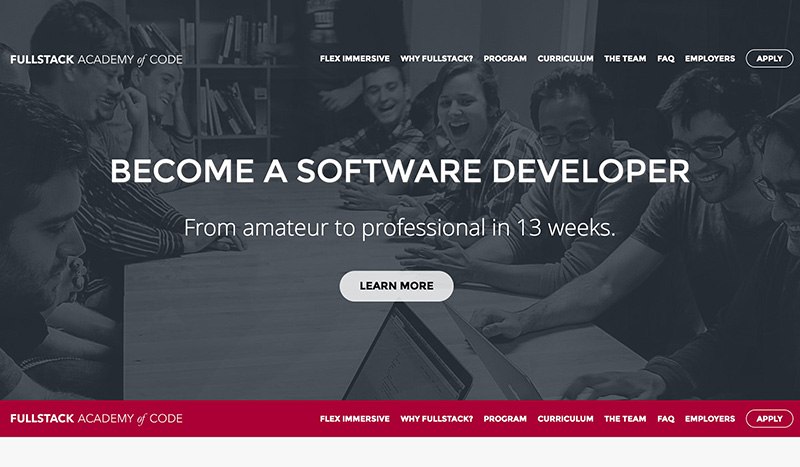 MakerSquare
MakerSquare is a JavaScript Immersion Bootcamp with locations in both Austin and San Francisco. The tuition for the program is $13,880.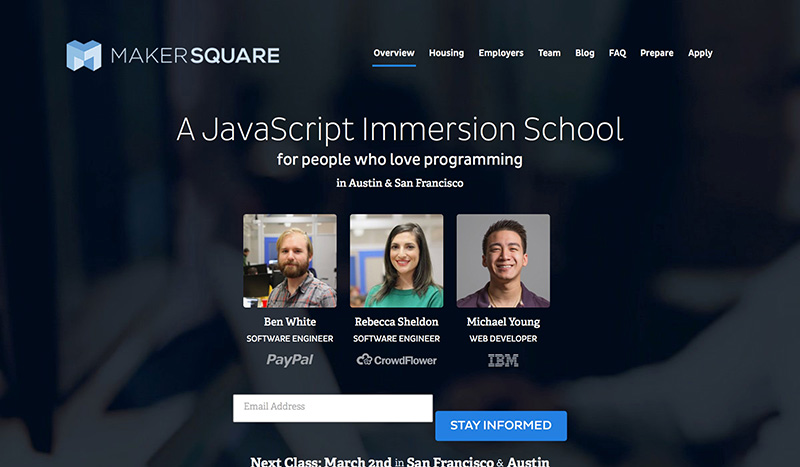 Front-End Development
Startup Institute
Startup Institute offers an 8-week program in Boston, Chicago, New York, Berlin and London. The course costs $5,250 and gives an overview of key elements of web design and web development.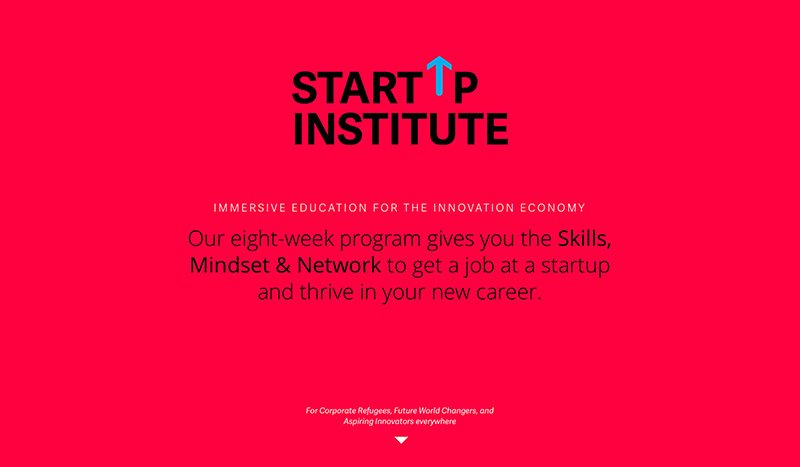 Tradecraft
Tradecraft provides a hands-on crash course in all things related to web design and startups. It costs $12,000 for the 12 week course and is located in San Francisco. It's a great program for students who want to become UX designers or growth hackers.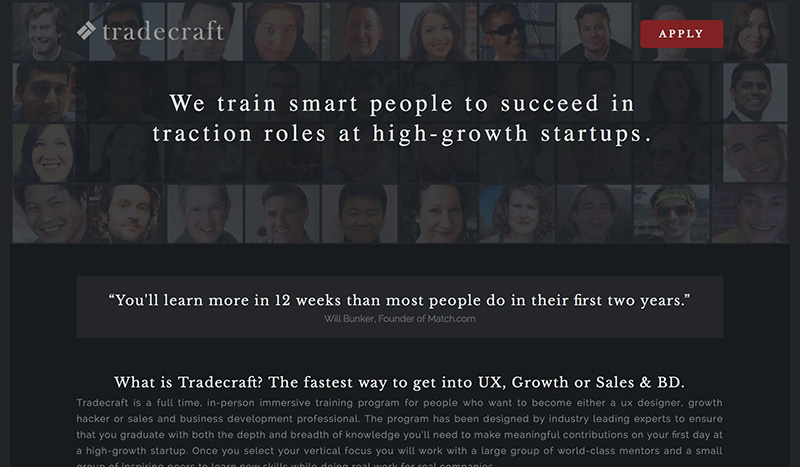 Designation
Designation is a bootcamp for aspiring designers. It's a 16-week course focused on full-stack design skills. Students can choose between locations in Chicago or St. Louis.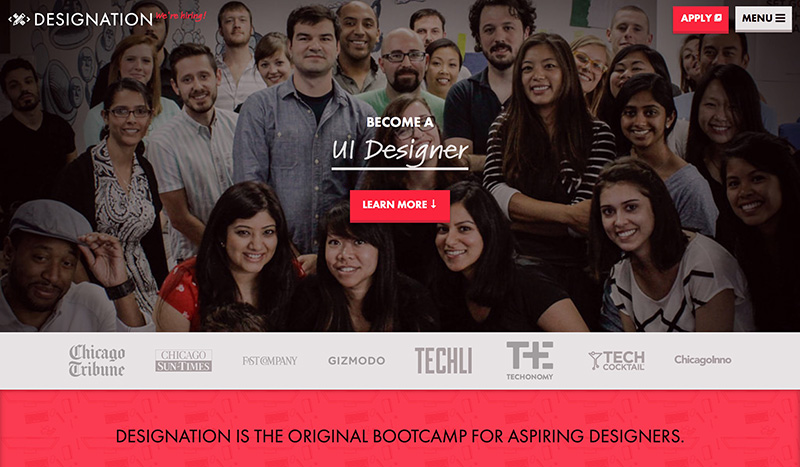 iOS
Mobile Makers Academy
Mobile Makers Academy is focused on iOS mobile development and has locations in San Francisco and Chicago as well as online. You'll learn to build apps for the iPhone and iPad during the 8-week immersive course. The cost is $11,000 in SF, $9,000 in Chicago, and $5,000 for the online course.
The Disruption Institute
The Disruption Institute is a bootcamp designed to help students learn to build mobile apps. It's a 12-week course located in Kansas City that aims to get you ready to build and ship your ideas. The course costs $4,000 for the semester.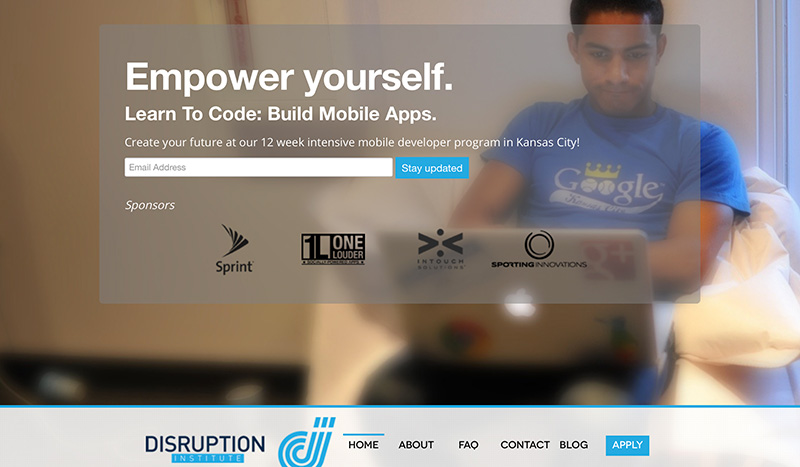 Multi-discipline
Coding Dojo
Coding Dojo offers an immersive educational experience where you can learn a range of programming languages. It promises to leave you with the skill set you need to create any application you want. It's a 12-week program that costs $10,995 to attend onsite in Silicon Valley or Seattle and $6,995 to take as an online course.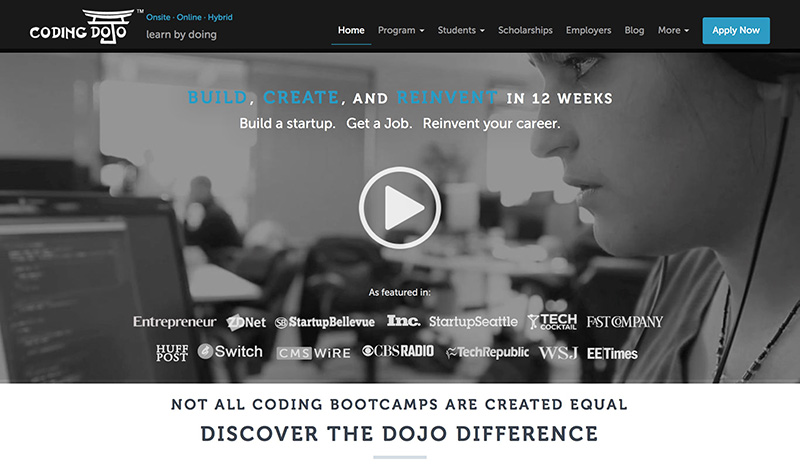 General Assembly
General Assembly is located in New York City and offers 8 to 12 week courses in immersive Web Development for $11,500. They'll help you learn the fundamentals of programming with JavaScript and front-end web development.
Dev Bootcamp
Dev Bootcamp was one of the earliest camps to set up an immersive education model. It focuses on Ruby and JavaScript while also providing a framework for learning other languages. It has three locations: Chicago, New York City and San Francisco. The Chicago course costs $12,700 and the NYC and SF courses cost $13,950 for 9 weeks of remote prep and then 9 to 15 weeks of onsite immersion.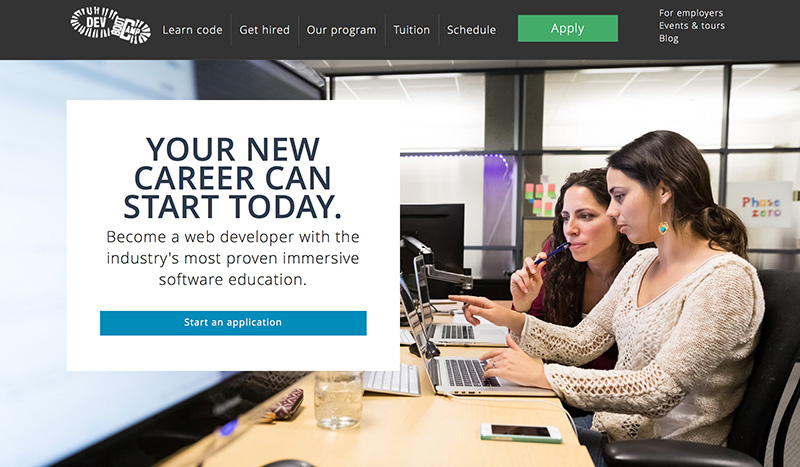 App Academy
App Academy is a great model for developers because it teaches you web development and then also assists with job placement once you're finished with the course. You only pay if you find a job as a developer, in which case they charge you 18% of your first year salary.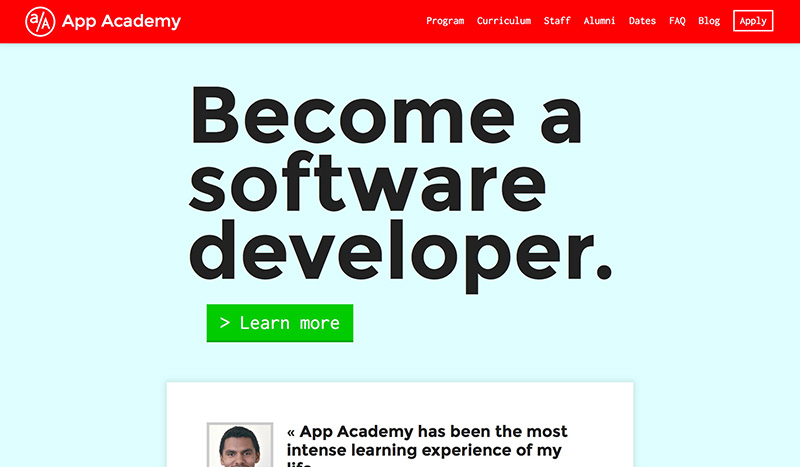 gSchool
gSchool is a 24-week full stack Web Development that includes Ruby on Rails, Sinatra, Javascript, CSS3, HTML5, Responsive Design, Database, APis, Version Control and Test Driver Development. It offers full-time programs in Boulder, San Francisco, Denver and Fort Collins for a $19,000 tuition.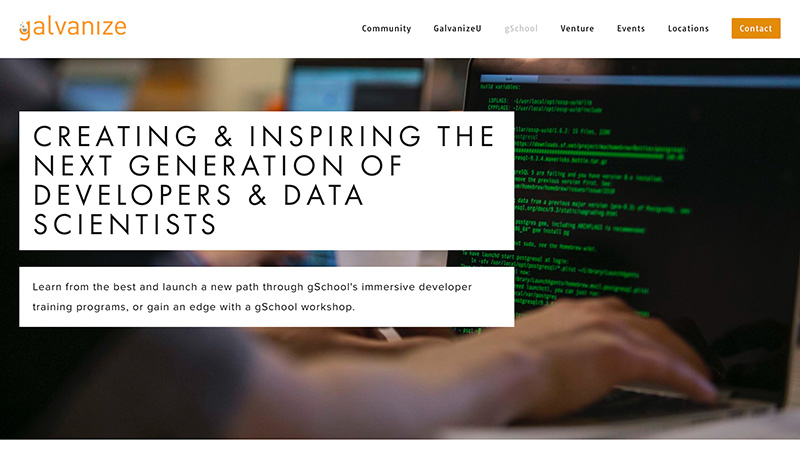 The Starter League
The Starter League is a beginner-friendly bootcamp in Chicago that teaches students how to build web apps. It's a multi-disciplinary program that focuses on Ruby on Rails, HTML, CSS and Javascript as well as front-end design. The Web Development costs $8,000 and the HTML & CSS Course costs $4,000.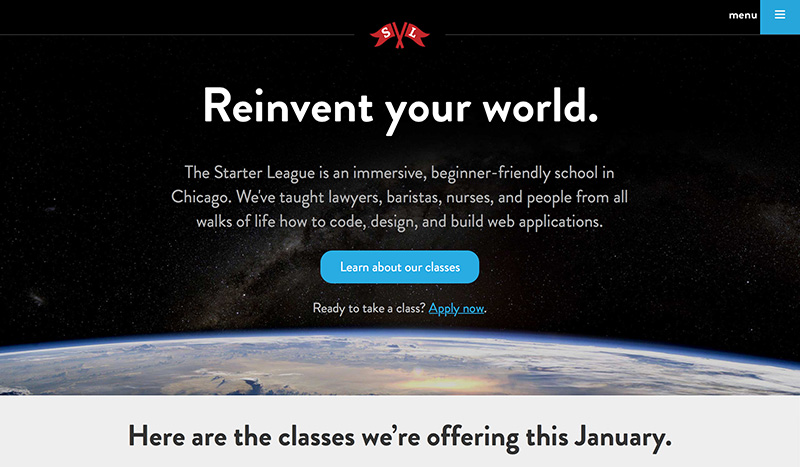 Hacker School
Hacker School is a New York-based organization that helps students become better programmers. The cost is free and the students they offer assistance from facilitators on any projects you're working on as well as a variety of languages and frameworks. It's a great option for people with basic skills that want to join a growing community and become a better programmer.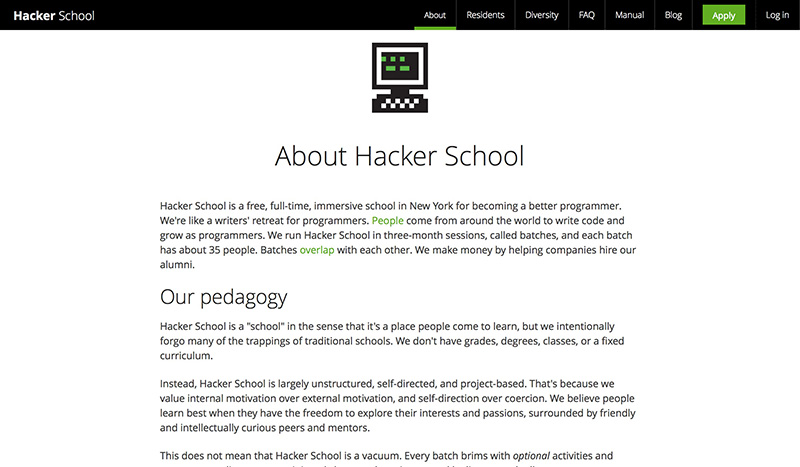 Bitmaker Labs
Bitmaker Labs is one of Canada's leading web development schools. They offer full-stack development They also offer mobile development courses geared toward iOS apps and front end web development. Their courses are 9 weeks and cost $9,000.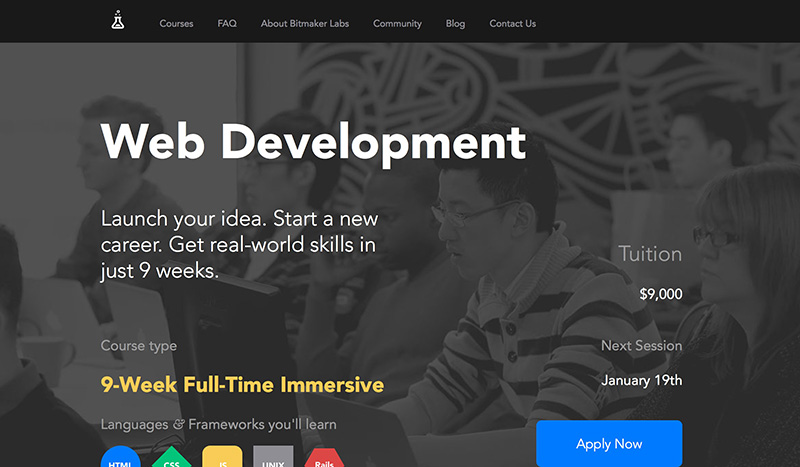 Portland Code School
Portland Code School offers multi-disciplinary courses in everything from Front End Development to Javascript to Mobile. Some of the introductory courses cost as little as $450 while the more immersive courses range between $5,000 and $8,760. All courses take place in Portland, Oregon.
Code Fellows
Code Fellows helps students learn foundations in computer science and web development in an 8-week evening course in downtown Seattle. They focus on Ruby on Rails, iOS Development, Full-Stack JavaScript, Web UI Development and Python.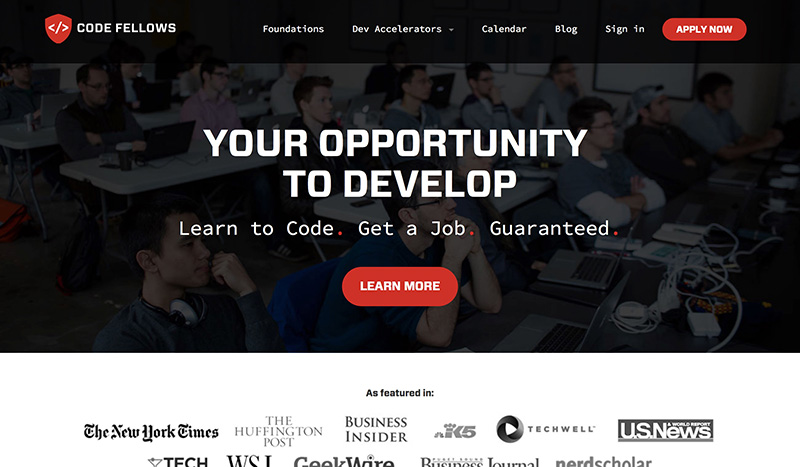 PolyAcademy
PolyAcademy is an academy for web app entrepreneurship that can help you come up with ideas for web apps, all aspects of building from web design to programming and then deployment. It's an 11-week course located in Sydney that involves 15 hours per week of instruction.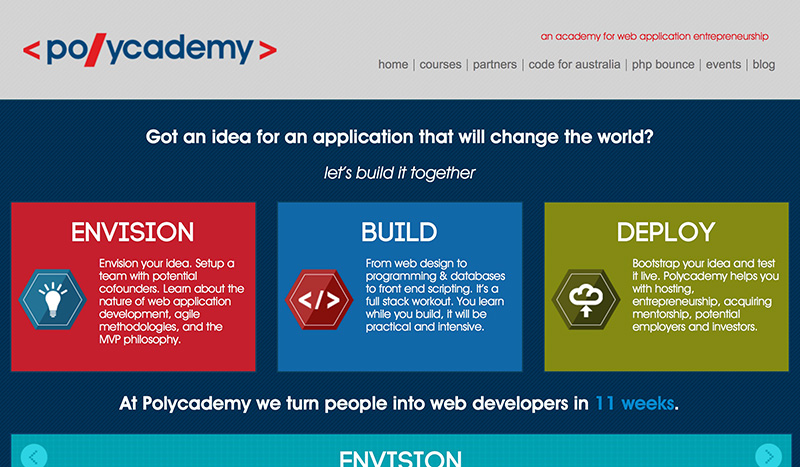 Bootcamp Roundup Sites
Want to see even more developer bootcamps? Here are two sites that offer huge, reviewed and explained lists of bootcamps for all kinds of disciplines.
Tell Us Your Story
Now that you've seen our list of bootcamps, it's time for you to chime in. Which bootcamps do you think are the best? Have you attended any personally? Tell us in the comments.
---
Header image created using Macbook Pro Working at Cafe and Vintage Bundle (Limited).
---
Getting started with hand lettering?
Free lettering worksheets
Download these worksheets and start practicing with simple instructions and tracing exercises.
Download now!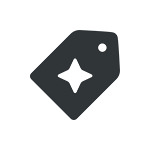 Creative Market