20 Resume Templates That Look Great In 2015
The last thing you want in your job search is to be perceived as old fashioned or out of date. As your first contact with many potential employers, it's up to your resume to communicate who you are. The ideal resume should fit your personality and broadcast how you can be an asset to your target workplace. Consider these resume styles to make an impact in 2015.
Clean and Straightforward
Look for no-nonsense resume styles in 2015 that are pleasing to the eye and appealing to read from beginning to end. A clean resume makes a positive first impression by simplifying the information into readable columns that still lend themselves to plenty of detail if needed. Nix the flowery grammar in favor of clear, concise bursts of information about exactly who you are.
Refined Elegance
With resume styles headed in extremely creative directions in recent years, look for a return to refinement and elegance in 2015. There's no need to shout, and a more understated resume with just the right amount of flair is sure to strike a positive tone. Tasteful fonts and graphics, subdued colors and a pleasing layout all characterize the elegant resume style.
Simplify with Minimalism
If you tend to communicate best in images, a minimal resume just might be for you. Let your professional head shot or an image of a prized portfolio piece do most of the talking, and keep text to a selective minimum. Limit yourself to just one font and one image, and your resume will probably get more face time than the busy, cluttered pages clamoring for the HR director's attention.
The Infographic Resume
Everybody loves an infographic; they're excellent for learning about just about any subject in a fun, engaging manner. Why not structure your resume like an infographic? Get as detailed as you can about the "data" in your infographic resume while staying on-point with your employment focus. Use a few carefully chosen charts and graphics, and you're sure to impress any potential employer or interviewer.
A Nod to Your Industry
In 2015, special care should be taken to include design elements that mirror the preferred branding styles of your target employers. For example, a cosmetics consultant might choose a feminine resume design with subtle flesh tones to connect with her desired career. A florist or fine artist should opt for a creative resume style, and a researcher or web developer might be drawn to a hip, dynamic resume template.
Get in the Red
There's a reason that some of the top athletes wear red on big game days. Bold, in-your-face colors like red have generally been avoided in resume designs, but not for 2015. Bold graphics, black or off-black fonts and a symmetrical layout can complement a resume accented in red very well. If your motto is about going big, a resume that includes the color red just might be for you. A modern, effective resume is key to visibility in your industry and landing your dream job.
Conclusion
The ideal resume conveys your personality and amplifies your strengths for potential employers. From clean lines to eye-catching infographics designs, there's something for everyone in 2015. As always, grammar and great writing are important, but the ideal resume style is definitely the icing on the cake.
Getting started with hand lettering?
Free lettering worksheets
Download these worksheets and start practicing with simple instructions and tracing exercises.
Download now!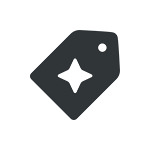 Creative Market