24 Designers Show Off Their Actual Workspaces Without Cleaning Them First!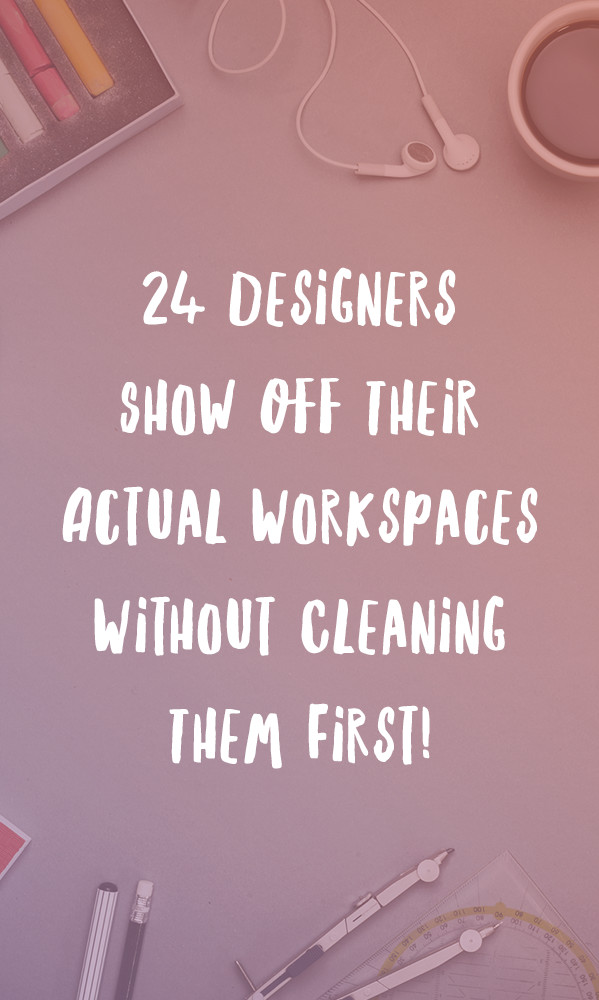 Inspirational office round-ups are great (in fact, we posted one a few months back). Round-ups like these can help us gather ideas when we're planning a workspace update. Still, sometimes the spaces shown in these kinds of articles are missing… reality. Often the offices included feel staged and a little too perfect. As a result, while they may be inspiring, they can sometimes feel intimidating.
If you've ever seen an office round-up and thought, "How does anyone get any work done there?!" or "Haha! Yeah, right, my office isn't that tidy on the best of days!" Then this #RealCreativeSpaces roundup is for you. I talked to members of the Creative Market community and asked them to share their creative work spaces with us. Folks were asked to share photos of what their spaces really look like on a day-to-day basis when they're working in them, not how they look at their very best, five seconds after a major cleaning and organization overhaul. Many members of the community were happy to give us a sneak peek into their world, their real wold.
It's no wonder Ksenia is always releasing sweet, playful illustrations in her shop; her work space is practically overflowing in inspiration and twinkle lights. What a magical space to work from!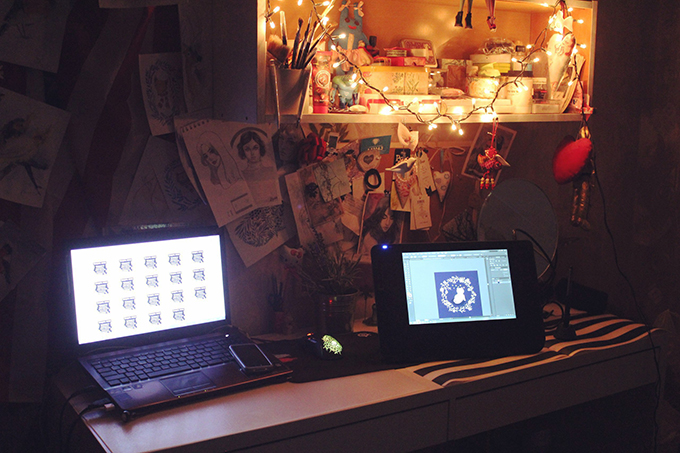 Nicky has definitely made her space her own, showing off her love of yorkies, the color pink, and pens of all kinds (you can never have too many right pens right?).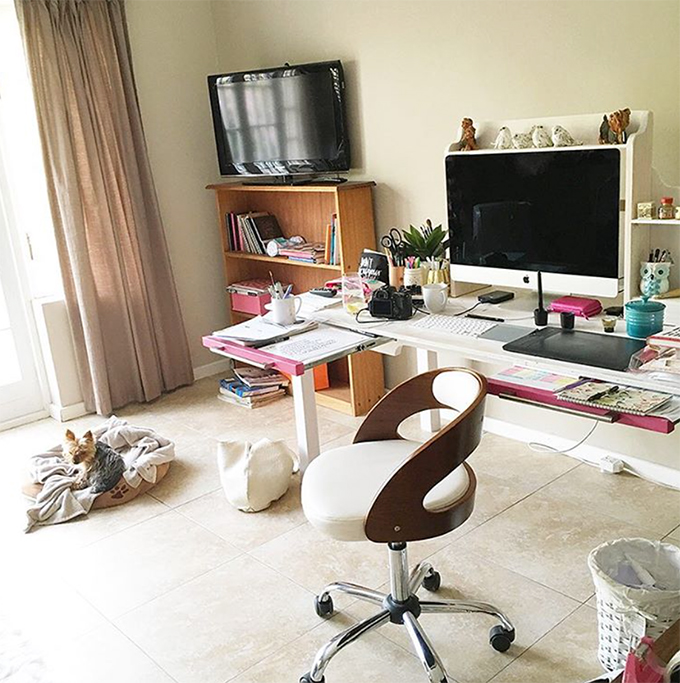 The clean, minimal style you see in Digital Infusion's products are definitely mirrored in this office. The addition of a few knickknacks and adorable baby photos help to keep the space feeling real and homey.
Joanne loves creating fonts, and in her organized office with multiple work surfaces, you know she can really get work done!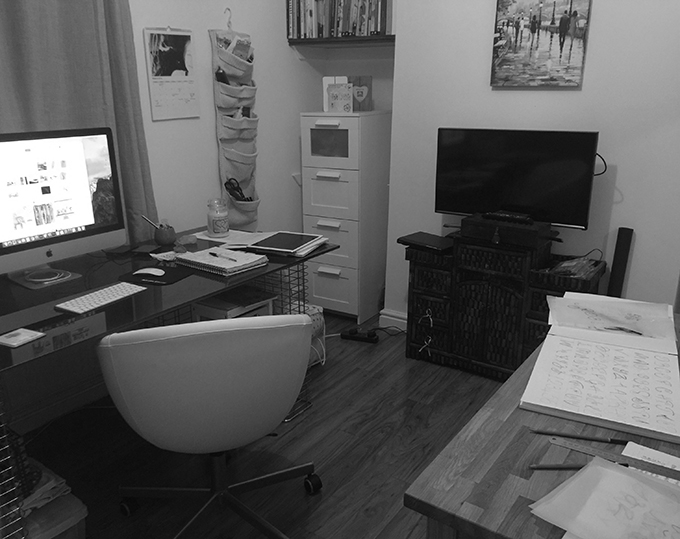 MarkieAnn's office is bright, cheery, and neatly houses all of the gadgets and tools she needs for her design work. All that, and there's still room for her feline friends.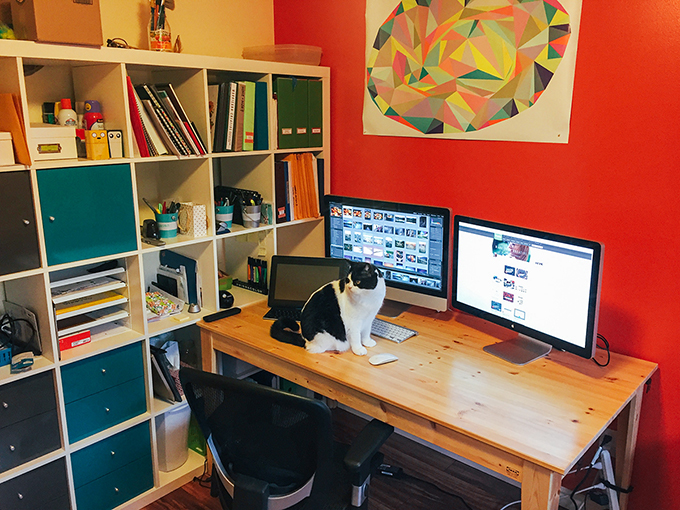 Creative Market team member Noah Stokes works remotely from San Luis Obispo, CA. He shared a quick snapshot of the lounge area in his shared office space. It's always nice to have an area to relax in when you need a little break.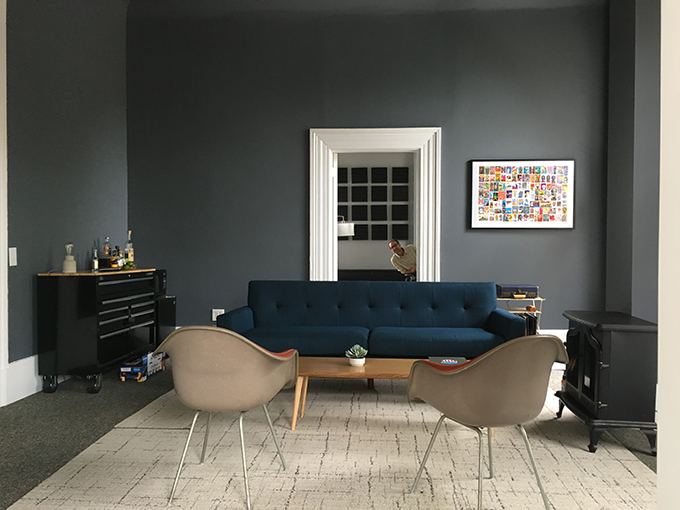 We're so glad Brian took a moment to snap a photo of his space. Brian has said that his goal is to "create design resources that solves people's problems," and it's clear that the tools he needs to meet that goal are front and center in his work space.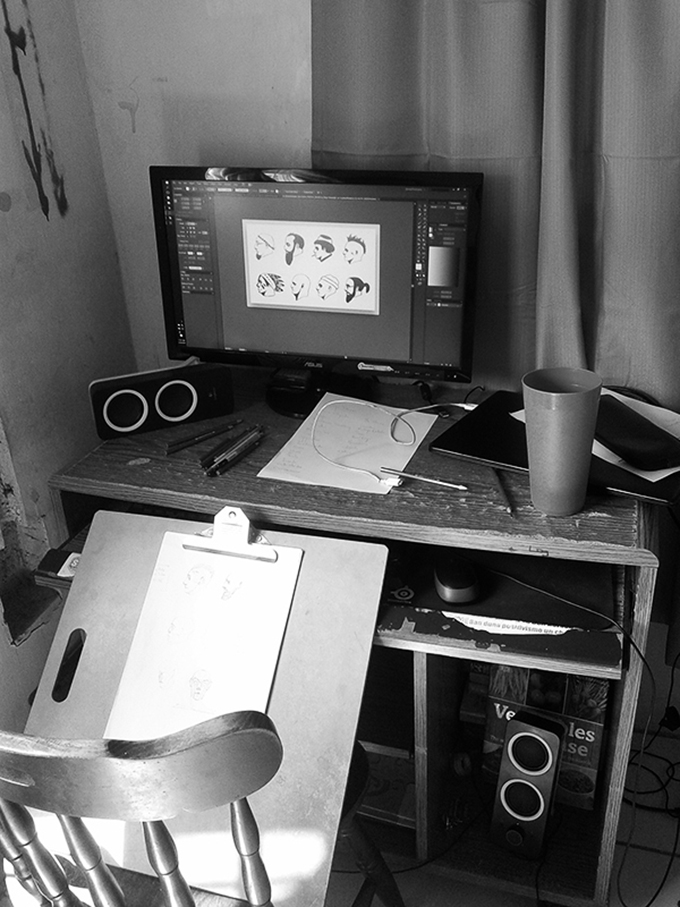 If you were to look at the products Rob creates, and image what his workspace might be like, your imagination would likely come pretty close to the reality of the photo Rob shared. Like Rob's designs, his space seems to perfectly balance industrial and vintage vibes, while still feeling clean, fresh, and fun.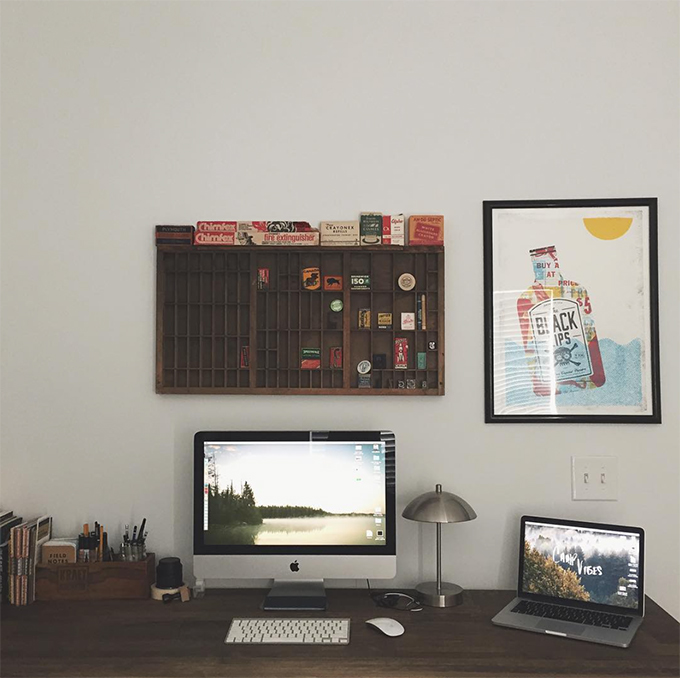 Skyla Design shared this detail shot of the sun coming up in her attic workspace. In case mentioning the word, "attic" brought cobwebs and cardboard boxes to your mind, you've got to check out a full shot of the office on Skyla's Instagram.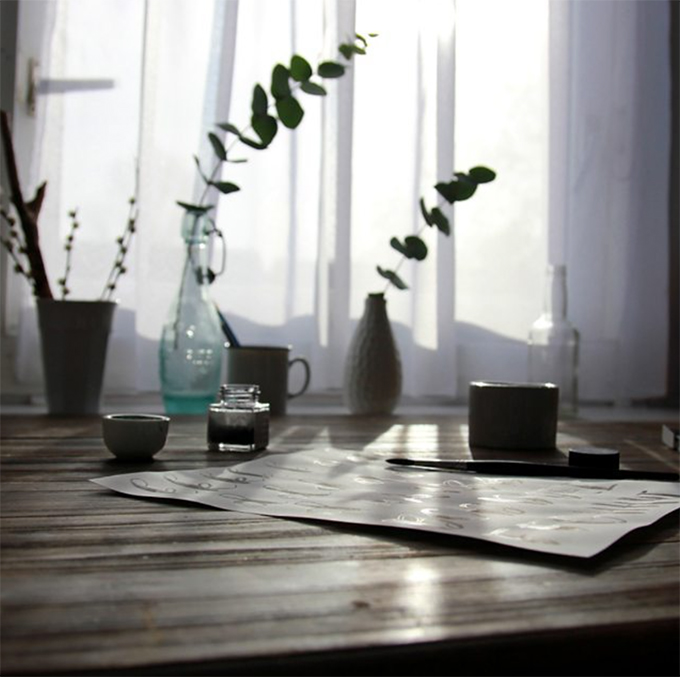 Grab a comfy chair, a good view, and a few friendly desk buddies and Mircea is ready to start getting work done.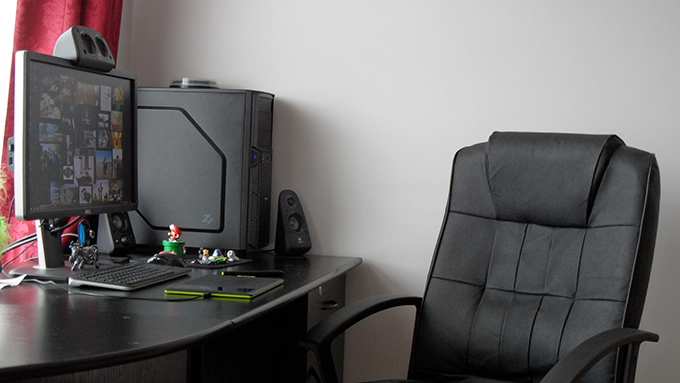 It's clear that this space has been intentionally designed (hello beautiful mid-century inspired furnishings), but it's also obvious that Studio M18 is not afraid to be in the space and get things done. The printer is out in the open where it can be easily accessed, the books on the shelves are arranged in such a way that they look like they're actually read, and there is a guitar sitting in the corner just waiting for a jam session.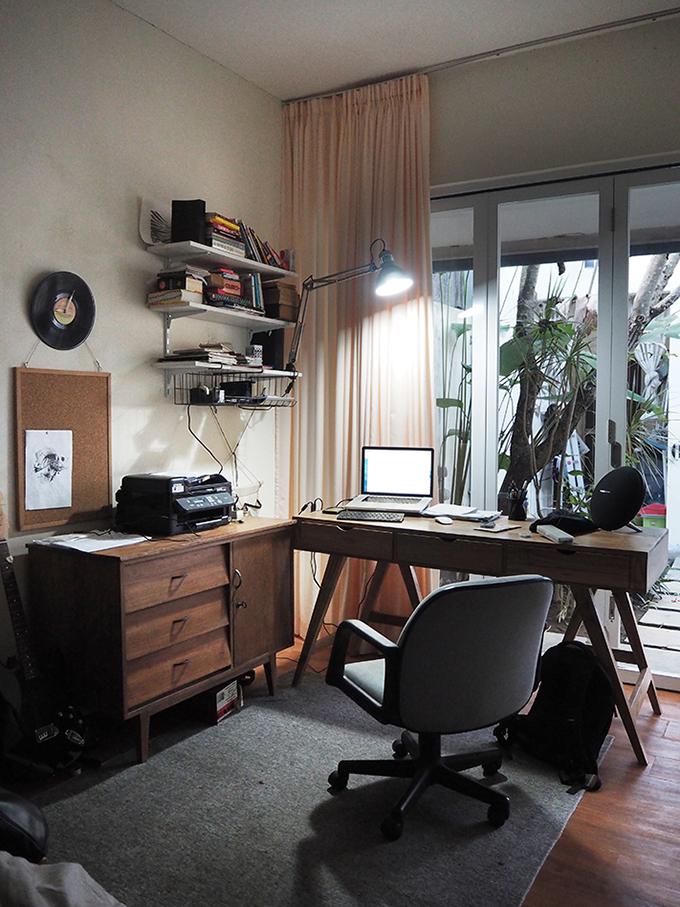 Without a doubt, Nicole loves to be inspired while she works. Inspired, and well caffeinated (extra points for a tea pot, tea cup, AND a tea saucer! Now that's a woman who is serious about tea!).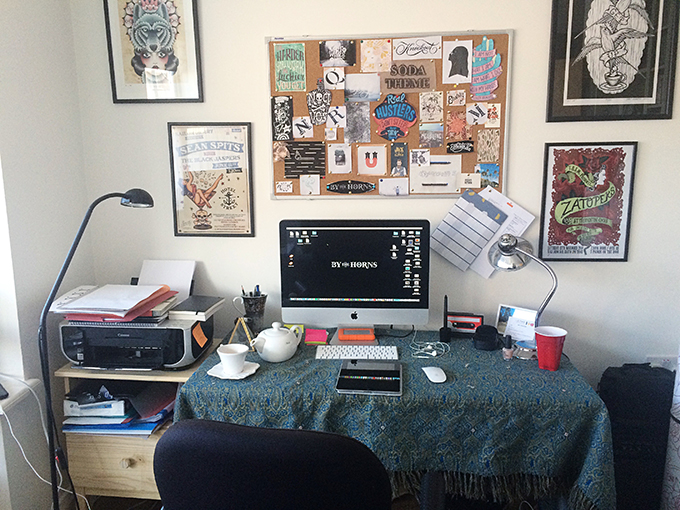 Vadim's space is beautiful! Exposed brick, natural light, earthy textures, and industrial pieces abound! Still, he's got plenty of space for storage and a few boxes for anything that he doesn't necessarily need every day or want on display.
Liz is a mixed media artist and surface pattern designer in South Wales. She shared what her work space looks like after a printing session, and it's pretty relatable. Sometimes inspiration (or deadlines) strike, and every flat surface becomes fair game!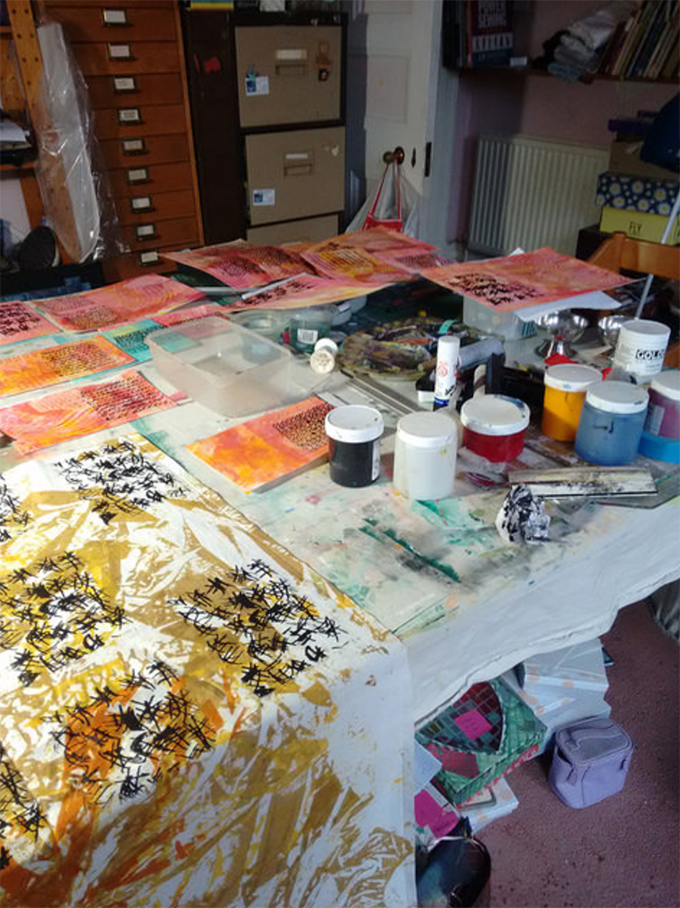 Olli, the designer behind Feather & Sage Design Co, uses this space to paint, ink, sketch, and take photos. It's full to the brim with her mood board, inspiring prints, and of course a little minion.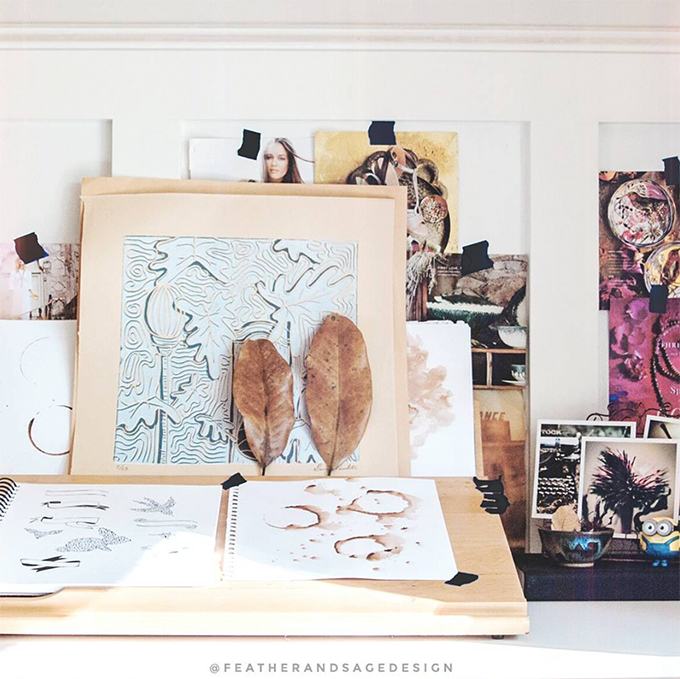 Since I put the call out for our community to share their work areas, I decided it was only fair for me to join in. My husband Josh and I both work remotely for Creative Market from our Apartment in Phoenix, AZ. We've got a dedicated office with our own desks (I even have a fun treadmill desk), but in real life we end up working from all over the apartment. Most days we'll start work from our bedroom, move over to the dining room table (seen below), then transition to the office, and at some point end up working from the couch. It's like a game of musical chairs around here (and we've got laptop power chords strewn all over the place as a result).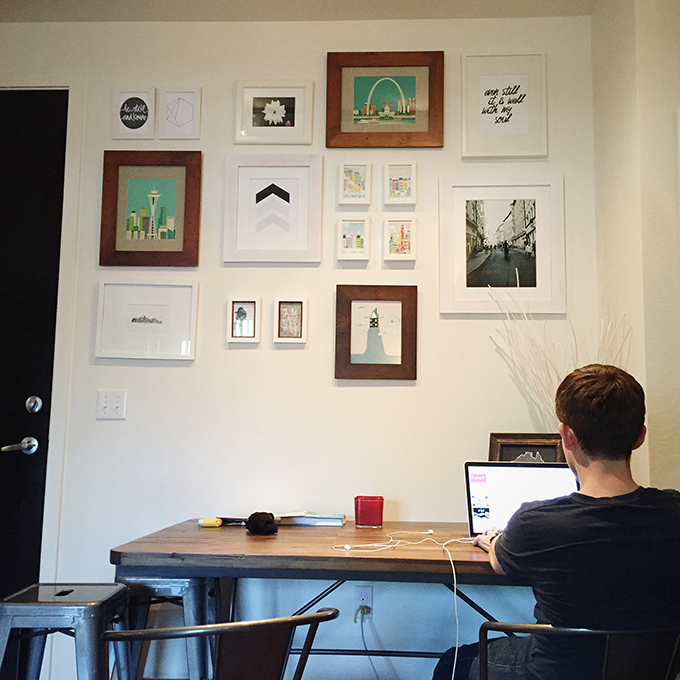 Mcraft's bright, airy space keeps his work the focal point.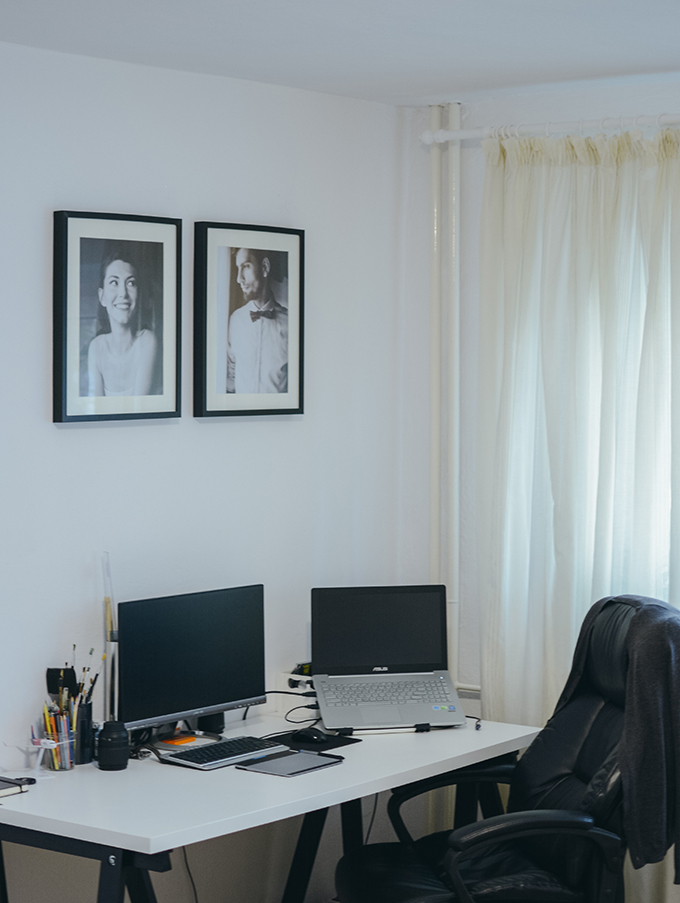 Bernd Vonau is a photographer who was inspired to start creating fonts after seeing all of the amazing font shops here on Creative Market. His workspace is a sweet spot under and a bright window, where he keeps all of his font making supplies within arms reach.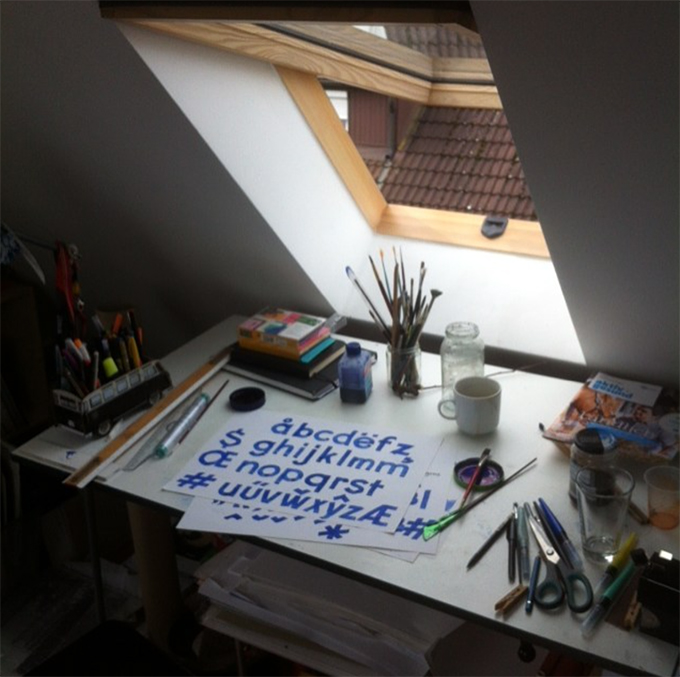 You can find graphics, add-ons, photos, and more in Riccardo's Creative Market shop, and most of the work that goes into those products happens right here at this work station.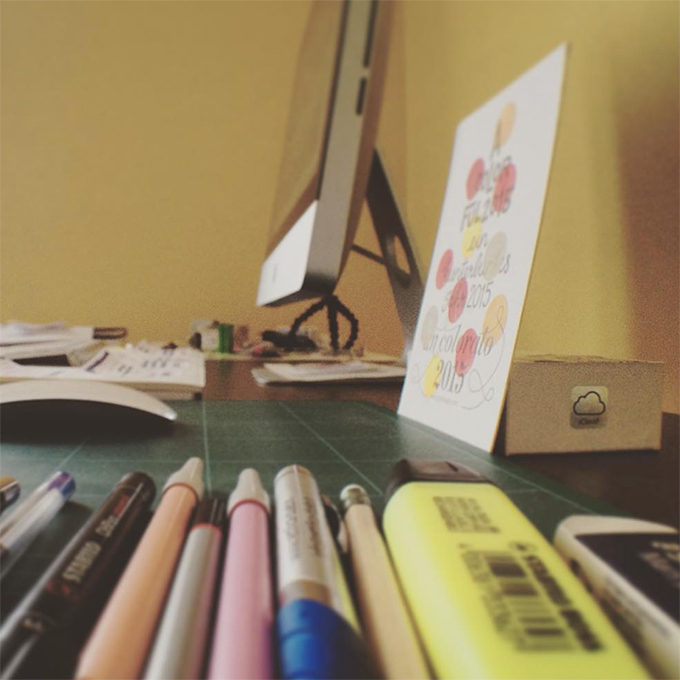 Julien Idvisionstudio Julien, of ID Vision Studio, says he spends about half of his time in this work station, and the other half at a separate standup desk. Alaina Jensen is the designer behind Studio Denmark. She recently moved, and her new garden studio looks like something out of a fairytale! Hannah's workspace is all bright whites and natural tones. Oh, and she fully admits to having a pretty serious love of baskets. Bring on the extra storage space! Fis is an editorial and print designer. His desk is full of plenty of tools to help him get his work done, as well as a little toy car to keep things fun.
Dan, the creative director and co-founder if Brand Shepherd, has a desk that features a growing collection of R2D2 and BB8 toys, an 80s toy from the series MASK, and a Blue Yeti. And of course, he always has a blank paper binder and pencil nearby.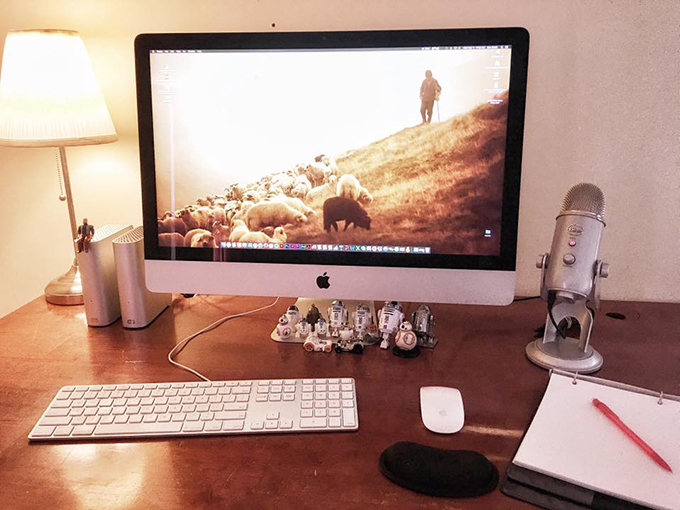 Share Your Space
Now it's your turn! Are you brave enough to share your real workspace as it is right now? If so, head over to the social media channel of your choice, post a photo of your creative work space, and tag it with #RealCreativeSpaces. Let's show the world what real offices, work nooks, and desks look like for creative professionals!
---
Products Seen In This Post:
Getting started with hand lettering?
Free lettering worksheets
Download these worksheets and start practicing with simple instructions and tracing exercises.
Download now!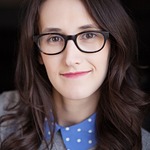 Kelley Johnson
I'm an ex-schoolmarm who is excited about all things creative. Photography makes me smile and when I find a new-to-me dress that fits just right, it makes my day.
View More Posts