3 Terrible Excuses For Not Starting Your Own Company Today
In a tech world where hugely successful companies like Apple and Airbnb compete on design, there are surprisingly few designers out there creating their own startups. Why? A lot of it comes down to mentality on both ends. Most designers aren't taught to think of themselves as entrepreneurs, and lots of businesses are still getting over the idea that designers are consultants you bring in at the end of the day to "make things look pretty"" rather than key players. Here are three of the biggest sticking points we hear from designers as to why they aren't starting their own company and why they actually don't matter.
1. "I don't know enough about coding/hardware or business"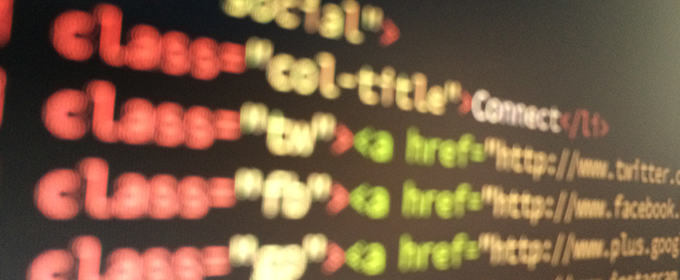 Welcome to what being an entrepreneur is all about. One of the most fantastic things about founding a startup is the opportunity to always be learning something new and flexing your skills on the go. Yes, that can be incredibly stressful, but it's also exhilarating and one of the things that keeps people coming back to game over and over again. Trust us, no one knows everything they need to when they first start a company. Secondly, don't forget about your team, especially your cofounding team at first. Part of the point of cofounders is to close the insanely large sink hole of knowledge that is missing. Then you add in a few choice advisors. Your cofounders and advisors are there to support you with knowledge that you don't personally have, and help you learn more about the different angles to what you're doing. In describing the partnership with his Behance co-founder Scott Belsky, Matias Corea noted, "When I met Scott, I was just a designer…I turned Scott into a designer, he turned me into an entrepreneur" It's never too late to learn a bit about these things you don't know about. Learning the basics of coding can be a great way to enhance your skills as a designer in general, and you don't have to have detailed back-end skills to be able to make the right decisions and work with others. And you may be surprised to find that design-thinking applies to business in almost every way. Just ask designer entrepreneur Christina Wodtke.
2. "I'm not ready"
How long have you been saying this? Make no mistake, taking the first step is damn scary. But there is never a perfect time. You can choose to wait forever and wonder what would have happened if, or have the confidence to take the first step. A great place to begin is by starting side projects. Not just on your own, but with others. If you're struggling to find inspiration, "stop trying to be the next Facebook or have the next billion dollar idea—don't think about it like that," says web-design great Jeffrey Zeldman. "Think about what isn't out there that you wish was out there, and scratch your own itch" Collaborate with people on projects you're passionate about, and you'll quickly see if you like your potential co-founders and if your project is becoming such an obsession that it can't be a side-project anymore. Then maybe it's time to take things to the next level. Maybe even more importantly, you'll figure out what your deal breakers are in a cofounder.
3. "I don't do work for free"
One of the things we often hear from designers is "I don't work for free" And that is valid. Chrisina Wodtke explains, "This is one of those 'good things gone wrong," AIGA and other design organizations have said over and over again, 'Never ever do work for free.' While it is important to defend the value of your work as a designer, following this rule to a "T" can keep you from engaging in wonderful opportunities to co-found early on, when nobody else is making money either. Starting a company is about diving in and creating with your co-founders; it's not like being taken advantage of by an employer who doesn't respect your craft. It's a risk, but one that everyone is sharing together. Rather than thinking about getting paid in money, think about in terms of value. Are you getting value for what you're doing? Do you have a large piece of the company if you're cofounding it?
What's Stopping You?
Of course, there will always be hurdles in the way of creative people who hope to impact the world, but if you're one of those would-be designer entrepreneurs, a combination of experimentation, confidence and design-thinking can help you take that leap of faith.
---
Jessica Alter is the Cofounder & CEO of FounderDating, the premier network for entrepreneurs and advisors to connect, share and help one and other. Previously, Jessica led Business Development and was GM of Platforms at Bebo (Acquired by AOL). Prior to Bebo Jessica worked in business development at Hands-On Mobile. She is also a mentor at 500 Startups and Extreme Startups. She holds a Bachelor's in Business Administration from University of Michigan and an MBA from Harvard Business School.
---
Products Seen In This Post:
---

Getting started with hand lettering?
Free lettering worksheets
Download these worksheets and start practicing with simple instructions and tracing exercises.
Download now!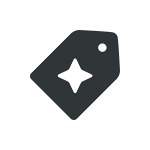 Creative Market