5 Free Design Ebooks You Need to Grab ASAP: October 2015
Sometimes the Internet is a downright scary place: horrifying news, ridiculous gossip, creepy videos, and tons of disturbing life advice. Fortunately, it has also become a vehicle to share exciting ideas. Every month we will be sharing 5 free design ebooks to help you move forward in this career and inspire you to create amazing work.
If you're a designer, you already know that it's one of the most rapidly changing industries in the world. Luckily, the web is full of free info for designers that can help you stay abreast of important industry news and trends. Here are five free design e-books that will help you gain practical knowledge and improve your approach to design right away.
1. Web Design Book of Trends
This e-book was created by design and UX experts at UXPin, a popular product design platform. The book is a helpful resource because it explains 10 of the most timeless design trends in the history of design, and it includes practical information to help you implement these trends yourself. One of the best parts of the "Web Design Book of Trends" is that it has tons of visual examples, so you can see these design principles in use. To download, visit UXPin here.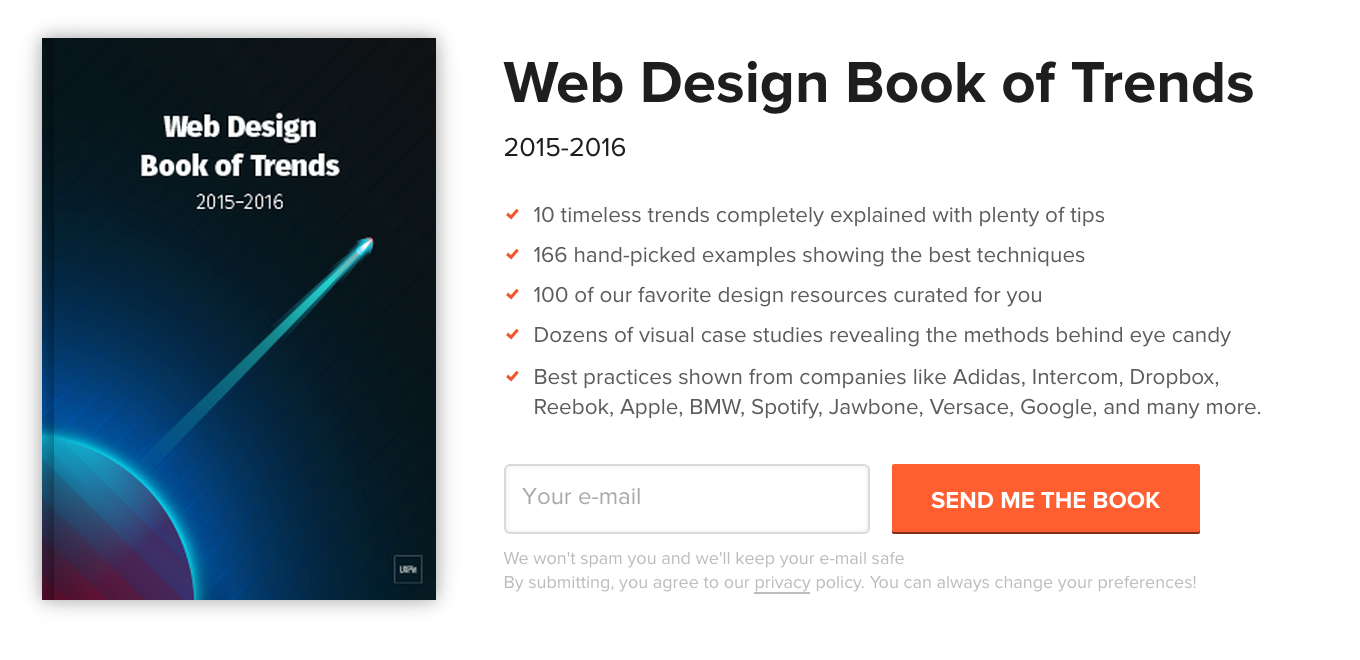 2. The Future of Product Design
Written by Jonathan Follett, "The Future of Product Design" takes an in-depth look at how the process of designing physical products has changed due to emerging technologies like 3D printing and robotics. Follett is the principal of Ivolution Studies, a firm that has worked with companies as large as 3M. Follett's e-book is intended to help you understand how new technologies affect a product's lifecycle and how to alter your approaches to product design and development. Download your copy of Follett's e-book by clicking here.
3. 143 Visuals to Inspire You to Take Action
"143 Visuals to Inspire You to Take Action" is a compilation of visual inspiration for designers. The book includes real notes, illustrations and doodles from more than 50 designers across the world. It is intended to provide designers with visual ideas to get them started with new designs and unique strategies with which to approach design. The book was created by Scott Torrance, the founder of Flux Insights, and Mirka Volakova, a successful multimedia designer. You can download your own copy here.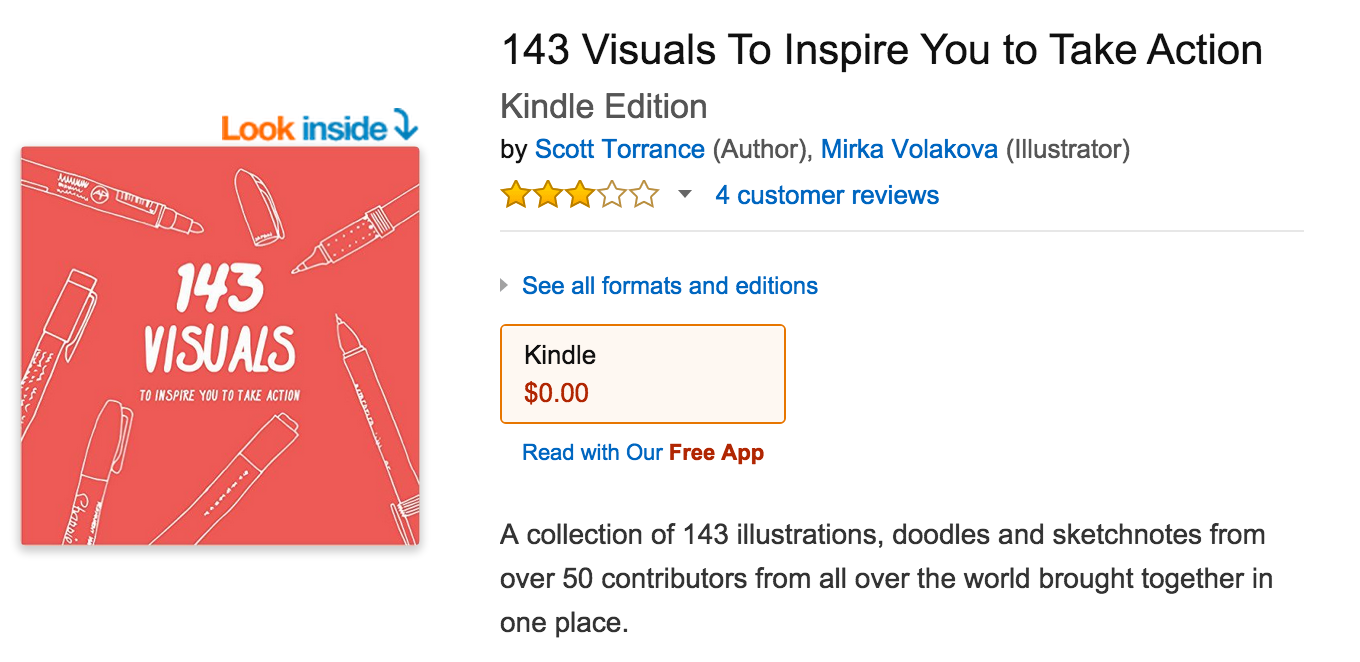 4. Web UI Design for the Human Eye: Principle of Visual Consistency
This e-book offers a new spin on finding a balance between originality and familiarity in UI design. The book covers topics like user expectations, essential on-screen areas and creating designs with the right formula of UI patterns. The book also offers helpful analyses of sites that do these things well and not-so-well, (including popular sites like Squarespace, Jukely and more). The book comes from UXPin writers with backgrounds in content strategy and UI and UX Design, and is available for free here.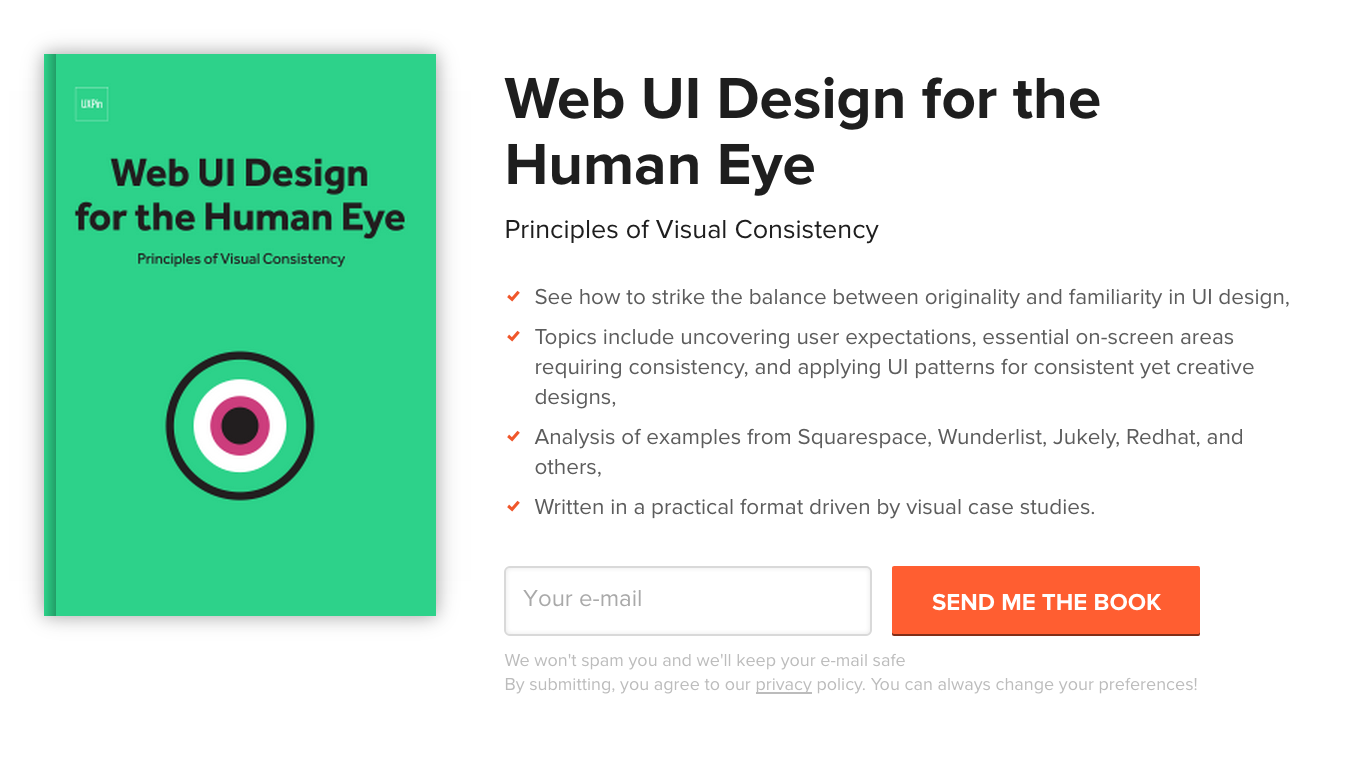 5. Journey Mapping E-book: An Outside-In Approach to Delivering Great Customer Experiences
This e-book helps designers improve their customers' experiences by using journey maps to outline the complete customer experience across various channels. The authors encourage designers to better visualize what their customers will actually experience when working with a site in order to deliver the most exceptional customer experiences possible. It's offered by Genesys, a market leader in omnichannel customer experience and well known for helping brands develop awesome CX. You can find a free copy here.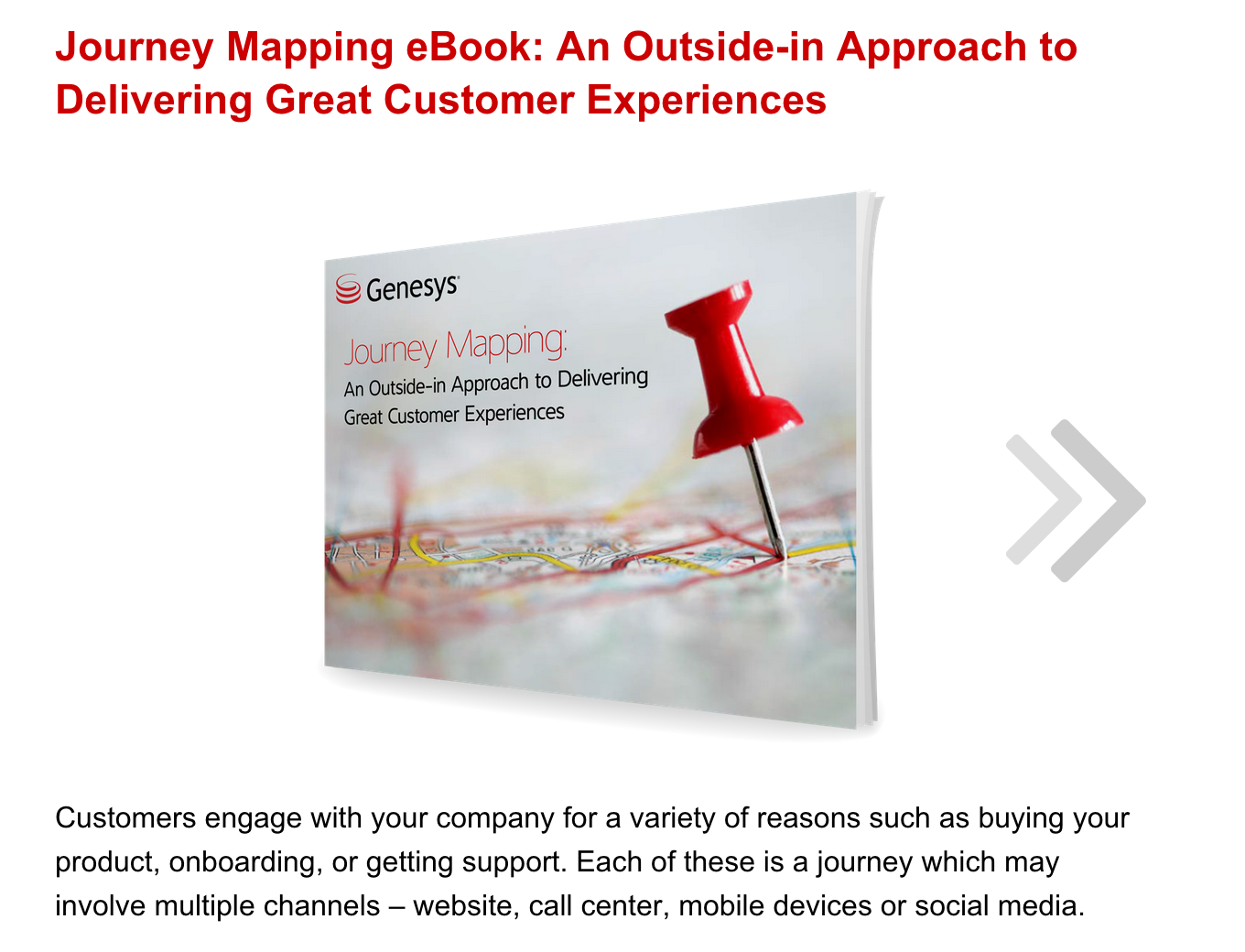 E-books can help you understand the way graphic design experts are adapting their best practices or finding new approaches to common design challenges. The e-books listed above are five great places to start if you're looking for some inspiration and fresh ideas to stay on top of a fast-moving industry. Know any other titles we should include? Let us know if the comments below!
---
Products Seen In This Post:
Getting started with hand lettering?
Free lettering worksheets
Download these worksheets and start practicing with simple instructions and tracing exercises.
Download now!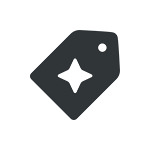 Creative Market