5 Great Tools To Share Design Files with Your Team
Sharing assets is an essential step in any design workflow; whether you're a freelancer showing app screens to the client, or you work in a team and are required to drop assets into the developers lap, there is always some level of collaboration.
How we handle that collaboration is a whole other story, and often depends on the size of the creative team, what type of design assets are being shared, and whether you (or somebody else) will be making interactive prototypes with them, or not.
1. Good Old-Fashioned Dropbox
For smaller collaborations there really is no need to invest in a service that facilitates easier management of design assets, in fact, a simple Dropbox account will do the trick. If you're a solo designer or web developer who only needs to keep the client updated on how their design is coming along, Dropbox is for you; there's also a very basic level of version control if you login via the web interface and your Dropbox is always set to sync automatically.
Depending on the tools and applications you're using, there's also the chance that multiple designers or developers can work on the same file, but you should be aware that if you both save at the same time it will create an annoying conflict file.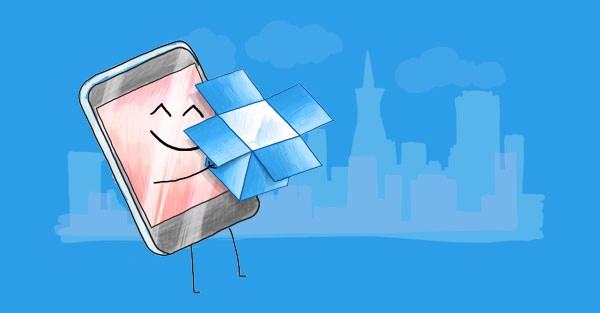 2. Flinto
Prototyping can help bring your static screen assets to life with little to no effort, and helps the team understand the interactions and relationships between the various screens. Flinto lets you upload your static screens and connect them together with transition effects by creating touchable hotspots, and then share those interactions with the rest of your team. You don't need to know how to code, and the biggest benefit is that you can iterate very quickly.
My favourite feature is the Dropbox integration, where you can upload a screen from your Dropbox account and then update it, and when you export an updated screen (from Sketch App, or whatever design tool you're using), Flinto automatically recognises it and keeps your high-fidelity prototype fresh.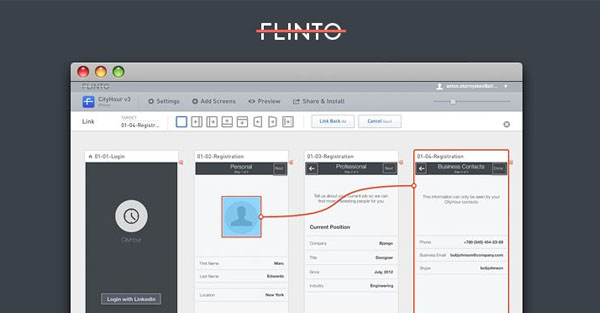 3. InVision App
InVision actually isn't too different from Flinto in terms of demonstrating interactions; however it's more flexible, so you can use it in many different ways, either to share and comment on design assets or to take it further and add intuitive interactions to those static screens.
But what makes InVision App better for large teams is the fact that it feels more like a community; you can add collaborators and comment on what they've done, add some feedback and tick it off when they've completed it. It encourages collaboration and feedback in a transparent open-world environment, complete with the same Dropbox integration as Flinto (or alternatively their very own InVision Sync) and an epic version history.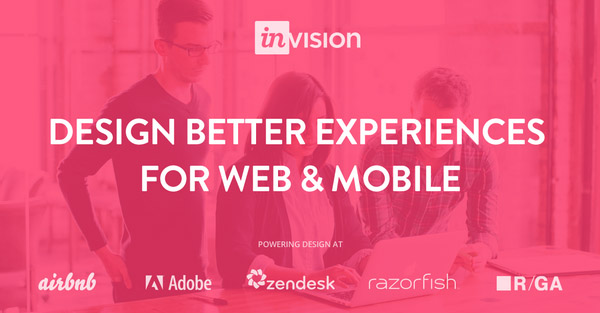 4. Adobe's Creative Cloud
Such a large quantity of us use Adobe applications, but sometimes ignore the fact that we have the Creative Cloud at our disposal to create endless libraries of assets that can be shared with even those that don't necessarily have a Creative Cloud subscription, and best of all those libraries are directly integrated with our Adobe tools on both mobile and desktop.
Sadly, Adobe hasn't spent much time on making Creative Cloud a fantastic collaborative tool to rival InVision App, but it does have a superior range of seamless support through its various channels of integrated services, such as the newly-released Adobe Stock – and having your workflow mostly under one roof can be very advantageous.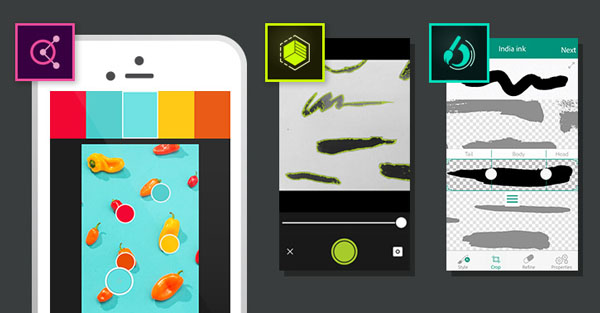 5. Avocode
Avocode has many of the same features as Flinto and InVision App, but what I love most about it is that you can upload your design assets directly from Photoshop or Sketch with the Avocode extension, and better yet, take care of exporting the assets (along with optional CSS code) right from their desktop application. Photoshop has made terrific advancements in respect to exporting assets, but I don't think it's quite there yet, and Sketch App will only ever be available for Mac OS X, so Avocode in my opinion is quite the affordable, versatile alternative.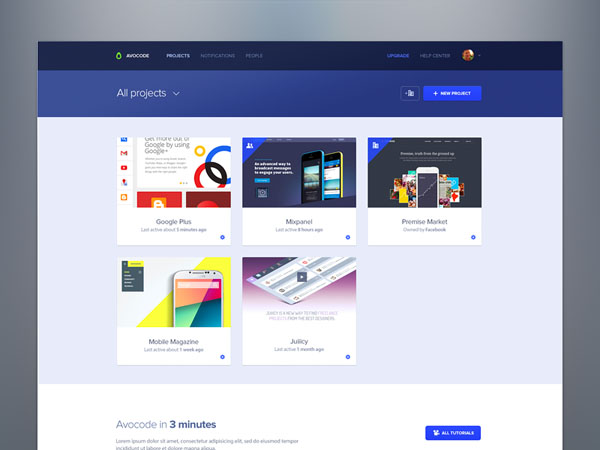 Conclusion
Prototyping and collaboration is about much more than simply sharing design assets, it's an opportunity to involve everybody in the team (including the client) every step of the way, allowing healthy free speech and flowing opinions. Before collaboration tools became a thing, I would only ever take on work where I was the only designer and developer, as to avoid nasty surprises from other team members later on down the line.
With these five tools, which I switch back and forth with depending on the situation (and the clients needs), life is much easier and opens many more doors for collaboration.
---
Daniel Schwarz is a full-time design writer and digital nomad. When he's not writing about design and code, he's actually doing it (sometimes) at Airwalk Studios, a creative studio of which he's the founder. 24 years of age, originally from London.
Getting started with hand lettering?
Free lettering worksheets
Download these worksheets and start practicing with simple instructions and tracing exercises.
Download now!