5 Small Changes That Make a BIG Impact on Your Design Proposals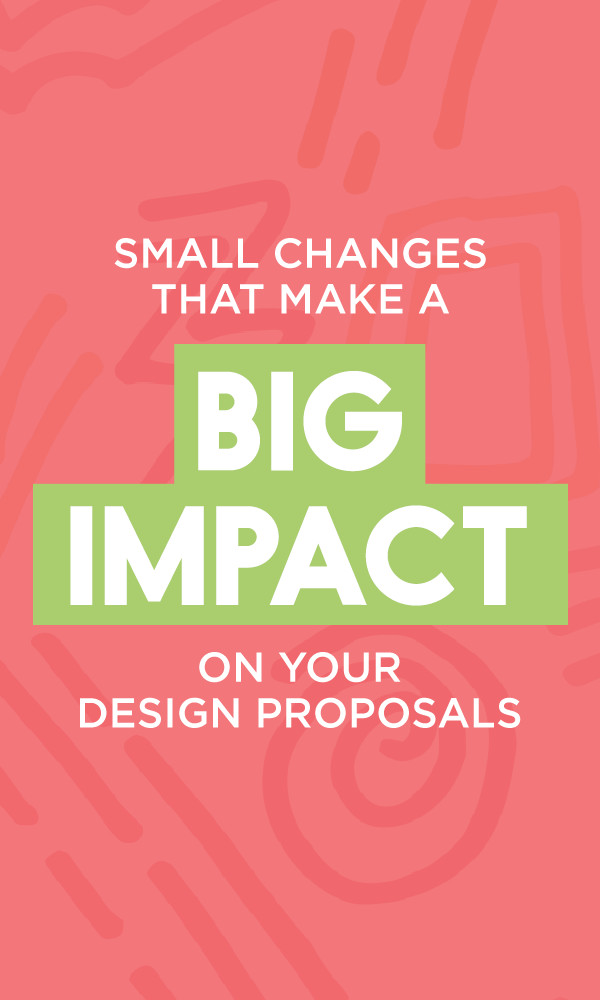 The design proposal is at the heart of any good successful project. This is the starting point that kicks off the relationship between you and your client. If you get this right, it paves the way for a smooth working dynamic and can lead to both better creative work and more commercial success.
1. A Clear Layout
First and foremost amongst the objectives for your design proposal should be clarity. This is not about showing off your most cutting-edge art direction or a time to be exploring avant-garde design solutions. What is needed however, is a clear and consistent layout that is inviting and easy to read. The one below is a great example of such:
2. Good Typography & Iconography
Good type isn't just about kerning and leading, it's about matching your typeface perfectly to the message you're portraying. Even if a client may not know the ins and outs of fonts or understand how ligatures work, it's still important to craft something that's clear and attractive. The typography and iconography of your document should clarify the content of your pitch. A handsome template like this one below is a great start:
3. The Right Tone
As said above, there's no need to go overboard and art direct your design proposal to the same degree you would a brand or an app. But it is important for your document to match the tone of your client's business. A beige, corporate design proposal document wouldn't make sense if you're pitching a punk rock venue, for example. The Saint-Martin proposal on the other hand, shown below, has a nice, natural look and feel that might be perfectly suited for a cosmetic company or a classy hospitality brand:
4. A Professional Portfolio
A design proposal should include a sample of the work you've done so far as a studio or designer, especially any pieces that are similar to the project you're pitching for. A document like the template below is a great way to show off your current projects, and makes for a handy leave-behind once the pitch is complete:
5. Details
If you're putting together a proposal to do a simple rebrand for a small client, a one pager might be sufficient. But if you're pitching on a large piece of business, a more detailed proposal will be necessary. A template like the one below contains enough options for tables, charts and other figures you might need when putting together something comprehensive.
So there you have it, a few things to aim for when putting together your next design proposal. Do you have any tips on putting together a good design proposal? Let us know in the comments below.
---
Products Seen In This Post:
---

Getting started with hand lettering?
Free lettering worksheets
Download these worksheets and start practicing with simple instructions and tracing exercises.
Download now!