5 Things to Do After Installing WordPress
Getting started with a WordPress-powered website can be a daunting and overwhelming task. There are thousands of resources on the Internet that describe how to build your site and they can get a bit confusing for a novice. The truth is, there are really just a few basic things you need to do before you write your first blog post. Your focus should be to build a website that works and looks professional from top to bottom.
What is WordPress?
What is WordPress? is a series that will introduce complete beginners to the wonderful world of WordPress. We'll start at the very beginning and explain everything you need to know about the web's favorite platform.
Other Posts in This Series:
1. Define Your Permalinks
Permalinks are the format of your website's URLs when you publish a page or a post. These are what the readers would see on their browser's address bar when they click on your site. By default, WordPress has set this using a query string, making your website links look like this: http://www.yourwebsite.com/?p=50 This is not very user friendly and Google recommends using other formats so search engines can locate your content better. For instance, using your post's title as the permalink looks better on screen: http://www.yourwebsite.com/my-first-post. You can change your permalinks by going to Settings > Permalinks. It is also important to do this at the very start. Changing permalinks later on when you already have a lot of content will affect your site traffic and trackback data.
2. Activate Akismet
A new website or blog is subject to a lot of spam comments. You can avoid this by activating a powerful anti-spam plugin like Akismet which is built-in with WordPress. The service automatically detects and deletes spam comments and trackback, so you don't have to.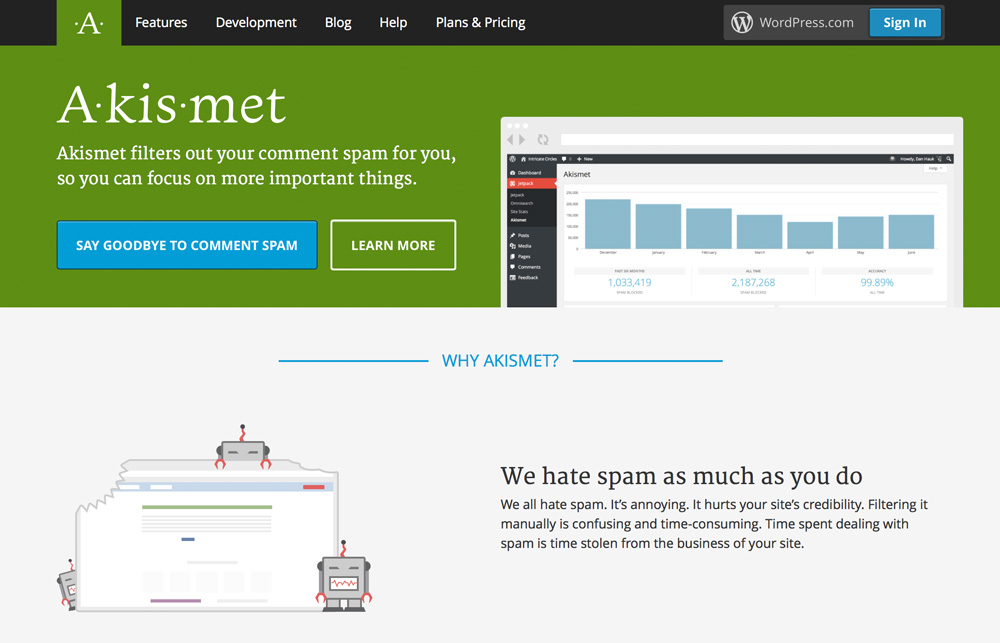 Upon activation, you'll need to get an Akismet API key by connecting with a WordPress.com account. If you don't have one, you can sign up for free. While the Akismet service itself is not free, this is one of the things worth investing in exchange for hassle-free spam management.
3. Install a Pre-Launch Plugin
When you're still in the very early stages of tweaking your website, you don't want everyone to see it just yet. This is where a Coming Soon or Under Construction plugin would come in handy. These plugins direct your visitors to a static page telling them that the website is not fully launched yet. To view your pre-launch page, you will need to log out your WordPress account. To view your actual site, you need to log back in. You can disable the plugin when you're ready to launch your site.
4. Change the Favicon
A favicon is the little logo that appears beside your website name on a browser tab. Depending on your web host, the default favicon can be a generic logo that you can never use for your site. A customized favicon is essential for your site's branding and identity. The fastest way to change the favicon is to use a plugin (there are lots of them in WordPress.org) which lets you upload your own image. The ideal size for a favicon is 60 x 60 pixels, in .ico or .png format.
5. Install a Theme
The overall appearance of your website is determined by its theme. You can search for free themes by going to Appearance > Themes > Add New. Type some keywords in the search bar or use the Feature Filter to see a list of theme types. By default, WordPress has three themes already installed: Twenty Twelve, Twenty Thirteen and Twenty Fourteen. If you don't want to use a paid theme, these are good, solid themes to get you started. One thing to note is that you want to choose a theme that's responsive. Responsive themes make your website content adjust with the screen size, making it easier for your readers to browse through your site even when using mobile devices. Here are some of our favorite themes to get you started:
Take It Easy
Creating a website with WordPress need not be complicated, and hopefully this list will help you work through your site one step at a time.
---
Header image created using 24 Devices Hip Mockups Bundle and Honeycrisp – A Pretty WordPress Theme.
---
Getting started with hand lettering?
Free lettering worksheets
Download these worksheets and start practicing with simple instructions and tracing exercises.
Download now!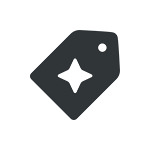 Creative Market