8 Ways to Get More Attention to Your Design Work
Starting out as a freelance designer, one of the biggest challenges is getting consistent work. Clients aren't exactly easy to come by, especially without an established name or brand.
One of the best ways to grow your design business is to simply get more exposure for your work. Getting exposure could mean adding clients to your freelance business. Below are 8 effective ways to get more attention to your design work and to ultimately help you grow your freelance business.

1. Share Your Best Work
The first and most significant step of getting more attention is becoming a curator. You have to share your absolute best work and only your best work. Each design, screenshot, or wireframe you share is a tiny advertisement for your freelance design business.
2. Build a Solid Portfolio
The major misconception a lot of designers have with the rise of design networks like Dribbble or Behance is that you don't need a portfolio anymore. While this may work for some, it is increasingly challenging.
Building a portfolio has a number of benefits. Here are a few:
Keep all your top projects in one place, without distraction.
Write case studies and explain the reasoning/thinking behind your work.
Create a blog and write about design and your place in the community.
Share more information about yourself and your methodology.
Direct all traffic from other networks, sites, and any other press you receive to your portfolio.
3. Promote On Multiple Networks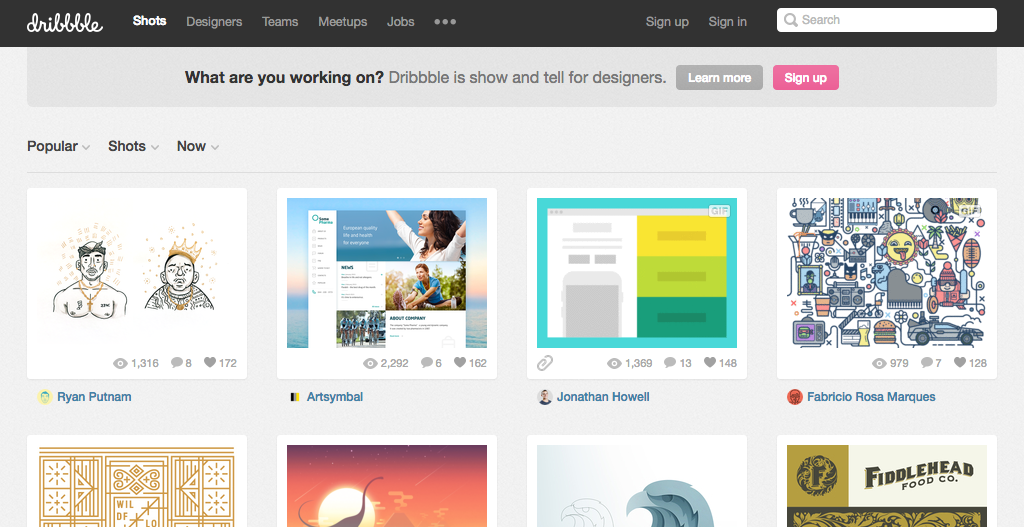 Marketing is key for any successful business, freelancing included. Sharing your work on various networks is just another great way to drive traffic, and potential clients, to your portfolio.
There are a ton of social networks these days though. Finding the right one for your work may be a challenge at first. Here are the top three networks for designers and creative people.
Dribbble: Show and Tell for Designers
Behance: Showcase & Discover Creative Work
Instagram: Capture and Share the World's Moments
4. Collaborate
Collaboration is a great way to expose your work and style to a whole new audience. Working with other designers can also sharpen your skills.
If you have the time and ability, look to jump in on a collaboration this year. It is a great way to learn, grow, and improve your design business.
5. Create Side Projects
In 2014, side projects were encouraged by designers everywhere. Some of the most successful side projects turn into sustainable businesses for people.
Not only are side projects a great way to take a step back from your work, but they are a good way to attract new attention to your work.
Designers, developers, and creatives alike all share a passion for their work. Take some time in 2015 to start a side project and see where it takes you.
6. Write
Having an active voice in the design community can help you become an authority. Not only will other designers respect you, but clients will too.
Write about your process. Write about the challenges you faced in certain design projects. Write about the unique aspects of your business.
You can really write about anything. Just make it your authentic voice.
7. Get Involved

Participate in design communities like DesignerNews and the CreativeMarket Forums. Actively jump in to conversations about where design is going on Twitter. Attend meetups and connect with other designers in real life.
These are just a few examples of how you can get more attention for your design work without specifically promoting it. Writing is one thing, but jumping in on the conversation and having a voice in the design community can help build trust and authority even more.
8. Teach
One of my favorite articles by Nathan Barry mentions his respect for Chris Coyier as a teacher. Nathan shows how Chris improved his skill set at the same pace as him, but since he was also actively sharing his process he built a business in the mean time.
Take the time to share your experience this year.  Not only will it improve your experience as a designer, but it could help grow your business.
---
Mike Moloney is the owner of FilterGrade, a cool little shop offering Photoshop actions and resources to photographers and creatives. He also shares more photo editing and photography tips/resources on the FilterGrade Blog.
---
Header image created using 36 Hand Drawn Sunbursts & Stars by GraphicsFuel.
Getting started with hand lettering?
Free lettering worksheets
Download these worksheets and start practicing with simple instructions and tracing exercises.
Download now!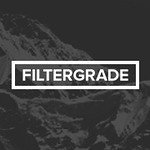 FilterGrade
Instantly improve your photos with high quality Photoshop Actions and Lightroom Presets. Follow below to get early discounts on future products. Find all FREEBIES on FilterGrade here: http://fltrgr.de/allfgfreebies
View More Posts