A Brand New Dashboard for Shops and Partners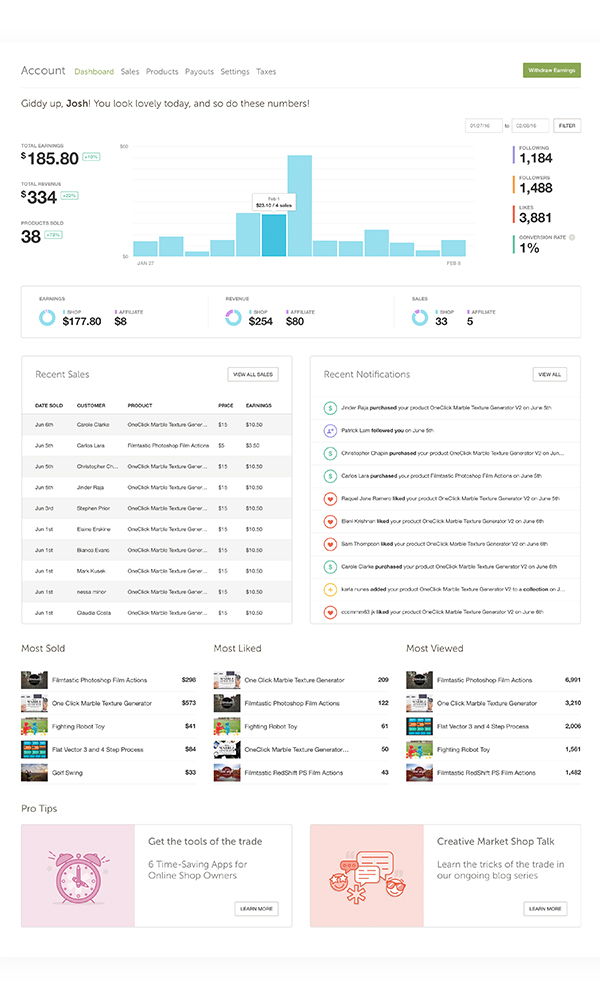 Great news Creative Marketers! We're launching a brand new dashboard for all our shops and affiliate partners. It's loaded with useful data points and charts so you can very quickly gauge your performance and spot trends over time.
We'll be rolling out the dashboard to users gradually over the next couple of weeks, so keep an eye out for it in your account! To see if you have it yet, look for a new "Dashboard" link in your account dropdown.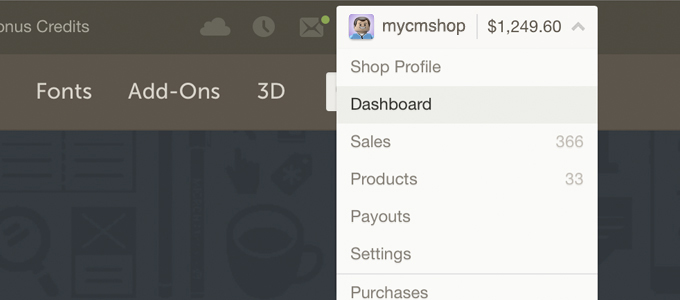 The Main Dashboard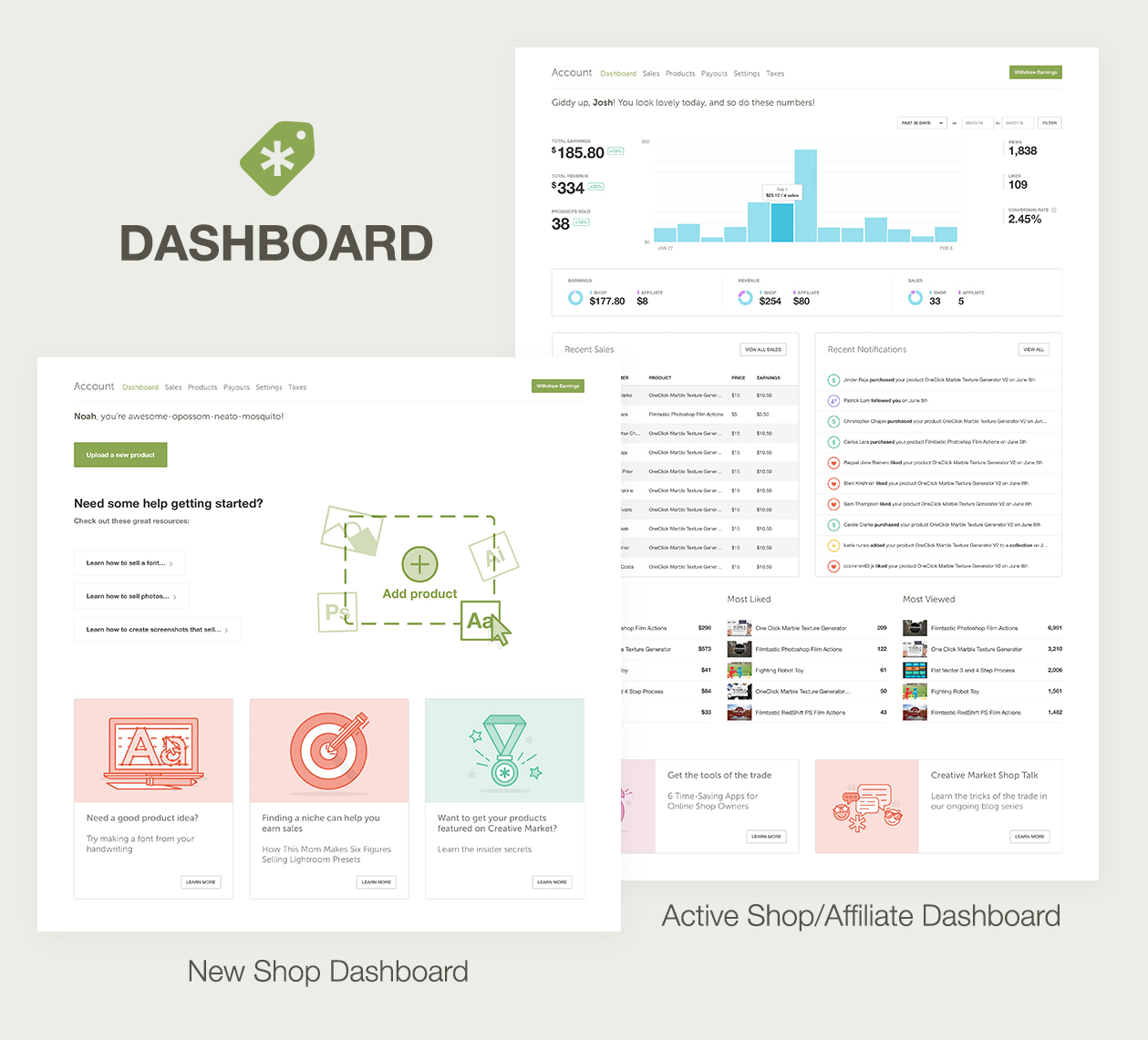 The primary dashboard page gives you a quick overview of your sales. You'll see all kinds of great information:
Revenue vs. earnings
Products sold
Followers and likes
Your conversion rate (sales / views)
Shop income vs. affiliate income
Most liked, sold, and viewed products

Learn The Tricks of The Trade
We're committed to making the dashboard not only informative, but educational. It's loaded with links to valuable learning resources that are specially programmed to target your educational needs based on the performance of your shop. Even if your shop is empty, we'll be there to help get you started.
The Sales and Products Tabs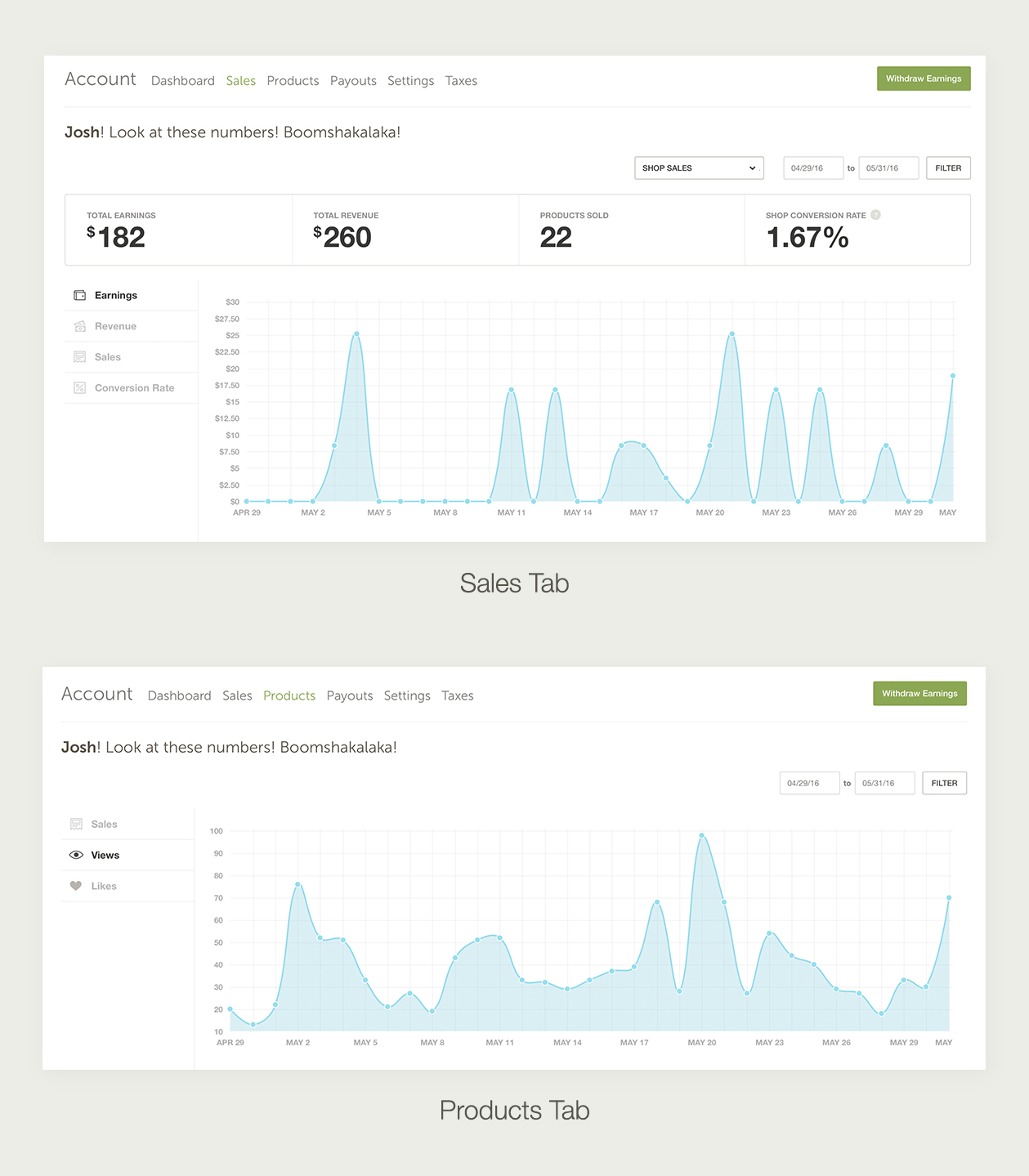 The Sales and Products tabs have been overhauled as well. Not only are the tables much more informative and attractive, but we've added some more graphs here to help you really dig into what's going on with your sales, likes, views, conversion rate, etc. on a day-to-day basis.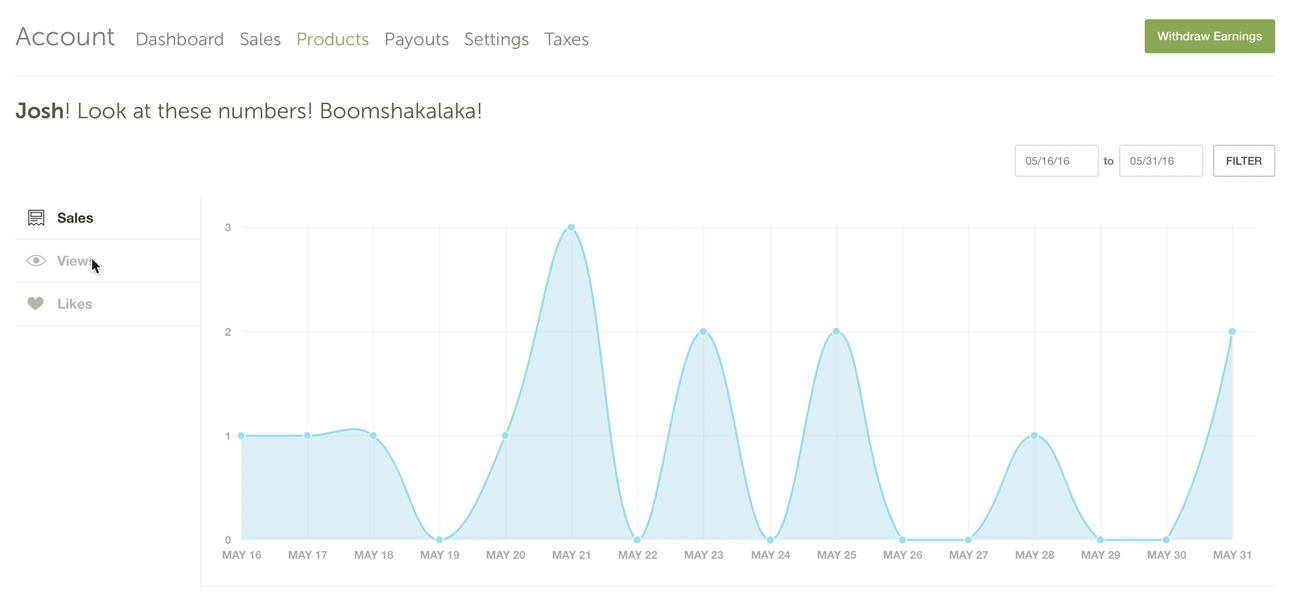 Tell Us How To Make It Even Better!
Thrilled to see a new dashboard, but want more features added to it? Us too! This is only the beginning. We've built a solid foundation that we can add to based on our user needs, but to do that, we need your feedback! Tell us what you want to see in the next iteration. Here are some ideas we've seen so far:
Referral sources (so you can see where your traffic is coming from)
Search insights (top keywords, etc.)
More per-product analytics
Leave a comment below and let us know what features you'd like to see in the next phase.
Join Our User Feedback Group For Early Feature Access
We have a brilliant group of users who have volunteered to give us insightful feedback on the things we're building at Creative Market. We send them surveys, invite them to chat face-to-face in Google Hangouts, and give them special access to big new features before anyone else. The Creative Market user feedback group was an invaluable resource on the dashboard project. To anyone who participated, thank you so much for your time.
If you'd like to join our user feedback group, we'd love to have you! Just fill out this form and we'll loop you into our next top secret project.
Getting started with hand lettering?
Free lettering worksheets
Download these worksheets and start practicing with simple instructions and tracing exercises.
Download now!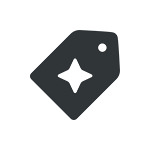 Creative Market