Behind The Process of 10 Incredible Letterers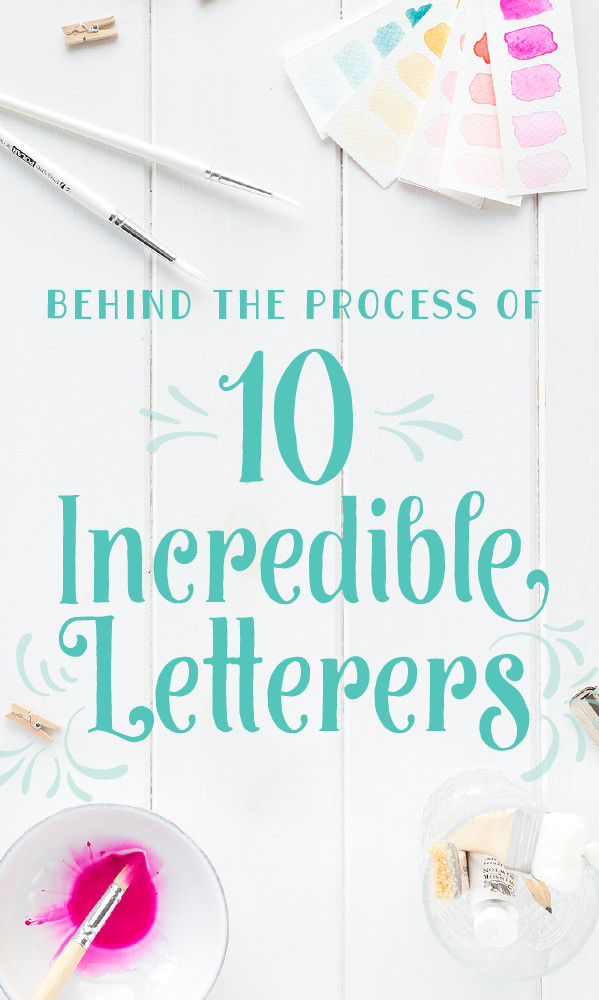 Lettering is an artform that takes time to master, and one that some of us take for granted. That's because nowadays we have lots of hand-lettered fonts out there to choose from, so why would we take the time to learn the art ourselves? Well, easy: to make our own lettering designs, right? And the best way to learn how to do it is to watch a letterer's process and soak up his techniques. That's learning from the masters right there. With that in mind, we've assembled 10 amazing letterers and their respective videos right here for you to enjoy. There are more of them out there, so keep an eye out for #lettering on Instagram for more works of art.
---
Seb Lester
Whether it's on YouTube, Instagram or his website, Seb is making a name for himself as an amazing letterer, but if you're like me, you may have seen him for the first time in this Casey Neistat video (forward to 0:54 for the good stuff): Watching him write with two Bic pens taped to each other is pretty spectacular, but when you give him the chance to use some legit tools, well, that's even better. Just check out these videos from his YouTube page: Or these from his Instagram:
Seriously, from block letters to calligraphy and everything in between, this guy is a master.
---
BusterDuque
Letterers come in all shapes and sizes, and they also use all sorts of mediums. On first glance at BusterDuque's Instagram page, you might think that he was all about the hand work:
But he's also a master with other mediums, like skin:
And spray paint:
Sure, it may not be everyone's style, but there's no doubt here that this man has talent.
---
Art of Type
Want a collection of different letterers delivered to your social feeds? That's the pitch with Art of Type (Facebook & Instagram). They have a ton of cool work out there, including videos like the ones included below. Seriously, it's very cool stuff.
---
Leslie
Leslie — that's just the one name, like Madonna or Coolio — is dedicated to all things DIY and lettering, which you can find on her Instagram bio, just like we did. But she also runs a company named Bespoke By Leslie, which makes custom goods of all kinds for all sorts of customers. Of course, what we're interested in is her lettering work, which is pretty stellar.
---
Lettering League
Whether you're just getting into the field or you're a seasoned pro, one Facebook group to consider is Lettering League. Or, if that type of thing isn't your bag, just follow #letteringleague or their official Instagram page. This group was founded by designer Jenn Coyle, from HelloBrio.com. You'll find some great artists working their magic with pens and brushes, and they even repost other artists' work.
---
The Lettered Owl
The first one on our list with an Etsy page, The Lettered Owl is actually Kari Borg, who is pretty handy with the pen. The fact that she sells some of her work is pretty sweet, too. She'll even get after it with a Crayola marker, as you'll see here.
---
Kelly Klapstein
What's great about Kelly Klapstein isn't just that she's good at lettering, it's also that she teaches others how to do it as well. At her website, Kellycreates.ca, she has tons of tutorials and cutouts for you to practice on. And sure, the site uses Papyrus as an accent font, but we'll give her a pass on that one.
---
Pieces Calligraphy
Sharisse, the person behind Pieces Calligraphy, also teaches calligraphy while still finding time to put together a stunning Instagram page. So not only is following her an education, but it's also fun to watch.
---
Electric Eunice
Eunice's Instagram page is full of cool examples of lettering, but what sets her apart is some of the old school techniques that she's bringing back to the forefront. The embossing video below is just one great example of this, as are a ton of others.
---
Kevin Cantrell Studio
While a lot of the letterers we've featured here have worked with brushes or brushed pens, Kevin Cantrell's work leans more towards the old school and very cool. And if you dig deeper into his work on his website, you'll find even more great stuff to love.
---
Products Seen In This Post:
Getting started with hand lettering?
Free lettering worksheets
Download these worksheets and start practicing with simple instructions and tracing exercises.
Download now!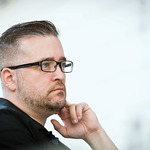 Kevin Whipps
Hi! My name is Kevin Whipps, and I'm a writer and editor based in Phoenix, Arizona. When I'm not working taking pictures of old cars and trucks, I'm either writing articles for Creative Market or hawking stickers at Whipps Sticker Co.
View More Posts