21 Best Number Fonts For Different Use
If you think fonts only matter when it comes to words or letters, think twice. Number fonts are also available and should get the same treatment as the alphabetical characters when it comes to style or design. The benefits of number fonts are more than just aesthetic. In many cases, they have large benefits that can turn the tide of battle. These fonts that we are talking about are fonts for displaying numbers.
There are a variety of number fonts to choose from, each with its own benefits and unique style. When selecting a number font, it is important to consider the purpose of the text. Is the text for a formal event or for a more casual setting? What type of message does the text convey?
If you are having a hard time looking for the best number fonts for this project or for personal use, there are lots of them available at the Creative Market. Just head over to the website, choose the best display fonts that suit your taste and you're good to go.
There are, of course, number fonts for personal and commercial use but both of their purposes are the same– for displaying numbers–and we are going to show you the best number fonts for all kinds of design projects that are all available at the Creative Market. So brace yourselves, beautiful number font coming through!
What Is A Number Font?
There is no exact definition for number fonts because basically, it's just the same as the regular fonts. It's just that this time, the priority is the numbers and not the alphabetic characters. Number fonts are needed for specific reasons and usage. It is vital for any graphic design to have a readable visual style, especially when you are displaying numbers. There are font styles that have specific cases like the common ones that have uppercase and lowercase characters while there are few fonts that only have uppercase letters or vice versa. But for numbers, you won't need it because numbers have only one size.
If you have a personal project or a design project in general and you're in need of a great number font or you need help picking number fonts, we are here to guide you so you can choose all the best number fonts that you will be needing! Let's start!
Best Fonts For Price Display
Have you seen pricing displays in supermarkets, coffee shops, and restaurants? Have you noticed the fonts they used? Remember that it's important to make your numeral characters (including currency symbols) easy for everyone to read. You can do a unique style using a unique font, a stylish font, monospaced fonts, crash numbering font, or the classic tabular numbers font, anything that you like as long as your font works and is readable by people who are passing by and doesn't have a 20/20 eyesight. Make it a habit to use bolder lines instead of thinner lines if you are creating this kind of project.
You can get the best number fonts for this project at the Creative Market. For references, check a few price display font examples below!
Best Game Scoreboard Fonts
In order for athletes to know their stand or status in any competition, it is important to have a clear scoreboard. Scoreboards display numbers and it's important to use big bolder fonts for this. For every game, whether it's a professional sporting event or just a school activity, scoreboards play a vital role.
Number fonts for displaying scores often look the same. We are sure you are familiar with the signature pixel-style font. But how about you make scoreboards interesting without losing their sole purpose? You can change the design style or use the same but make it different from the usual thing by using a different font family.
If you are ready for these design projects, go visit Creative Market to get the most amazing number font available. For scoreboard font examples, check them out below!
Best Race Car Number Fonts
Are you a fan of motorsport? If yes, you would know how important the numbers printed on the cars and motorcycles are. Since the vehicles are moving too fast for this particular sport, one way to recognize the drivers is through the design of their vehicles. Normally, there are two drivers in one team so it's hard to distinguish which is which if they are wearing helmets and using the same car, so another way to recognize them is through the driver's chosen number.
Now that you know the importance of race car numbers, let's have a look for the best display font for this particular design. See some race car number font examples from Creative Market below!
Best Fonts For Jersey Number
Just like the scoreboard fonts and race car number fonts, jersey numbers need their own font style, too. You should also consider if the font fits with the alphabetic characters when designing jerseys because aside from numbers, surnames of the players are part of the design as well. Most serif fonts and versatile font works for this type of design because of its minimalist type of style but we're making everything interesting, right?
So let's look for a more elegant font or something with number glyphs or anything that will make these jerseys look amazing. See some jersey number font examples below!
Best Retro Number Fonts
What's a good font family without retro fonts? Retro fonts give different vibes to every design project. Its style alone is perfect for graphic design and its sister font is amazing to use as well. The thing with this font is that all the characters included in the font family can be used on any design. Retro font can be added on your stylish number fonts list or your list of fonts for displaying numbers.
The beauty of its alphabetic characters design was already a given, but they have the best number fonts, too! Go check out a few retro number fonts below!
Best Abstract Number Fonts
The abstract number font is a unique font style. And these types of fonts are number fonts for displaying because of their design. If alphabetic characters have an abstract design, so do numbers (and basic math symbols, too). You may think it won't look nice but it actually is. You can use this for your personal use or personal projects or make it a part of your graphic design marketing project.
If you are looking for stylish number fonts like this abstract one, you can find them at the Creative Market! We have some abstract number font examples for you.
Best Font For Digital Clock
Clocks are part of our daily lives. There are analog clocks where common sans serif font styles or hand-drawn fonts are used. Also, there are digital clocks that use geometric sans serif fonts intended for display purposes. Most of the time, the digital clock uses almost the same font as scoreboards.
For design projects like this one, a visit to Creative Market will give you a lot of ideas. For the best number fonts for digital clocks, here are some examples!
There are a lot of free number fonts that you can choose from but if you plan to design something different, Creative Market is here to provide you with more options. If you're ready to get the best number or display font, sign up here! 
Getting started with hand lettering?
Free lettering worksheets
Download these worksheets and start practicing with simple instructions and tracing exercises.
Download now!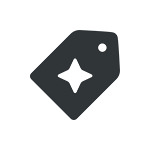 Creative Market