Better Yourself in 2015: 20 Educational Sites to Level Up Your Skills
Happy 2015! This year, instead of bothering to make some New Year's resolution you won't keep, why not start things off with a new positive routine? Whether you're looking to completely change your career or simply keep up your skills to stay employable, online education offers the solution. Here are the top 20 sites with free or affordable courses on everything from programming to photography.
1. Khan Academy
Khan Academy is focused on a variety of basic subjects, from algebra to organic chemistry. Those who want to start out with their Computer 101 can learn web design, coding and HTML in hour chunks of time.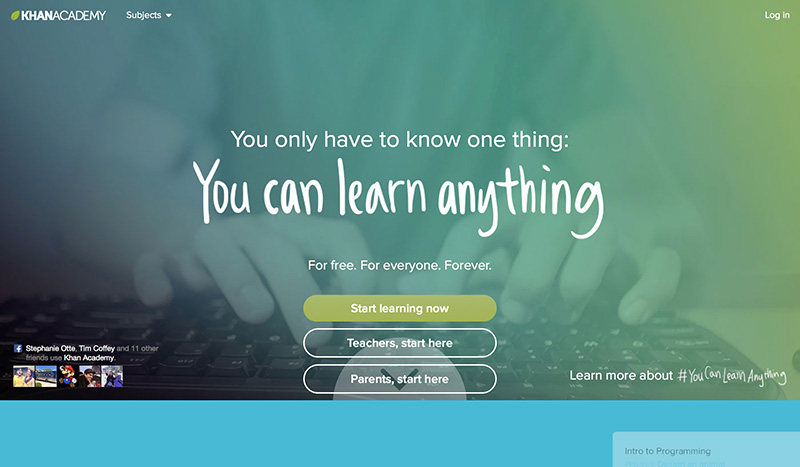 2. Code Academy
Designed to bring Computer Science into the classroom, Code.org uses games to teach the basics of coding. Learn to code, to use JavaScript, to build apps and more in one hour chunks of time.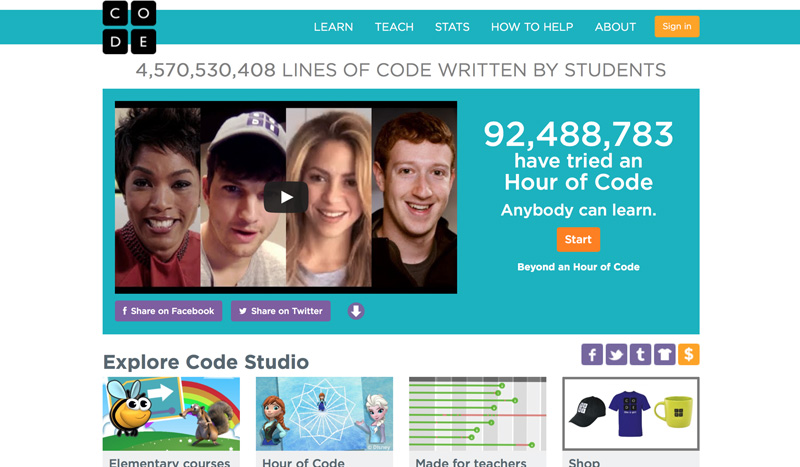 3. CodeHS
Another coding website targeted towards students, CodeHS offers computer science courses like Java and web development. Personal tutors help students of all ages excel at their new computer skills.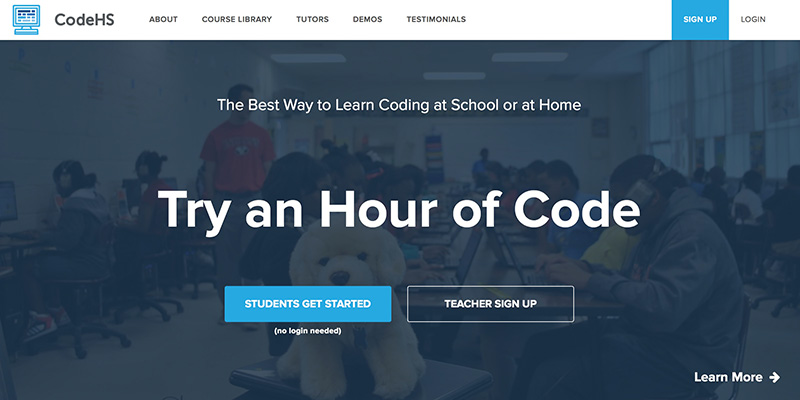 4. Code School
Want to get beyond the basics of HTML and Java? Code School includes courses on modern programming like iOS development, Git and Ruby, in order to catch you up to speed. Use screen casts and interactive exercises to code and receive badges.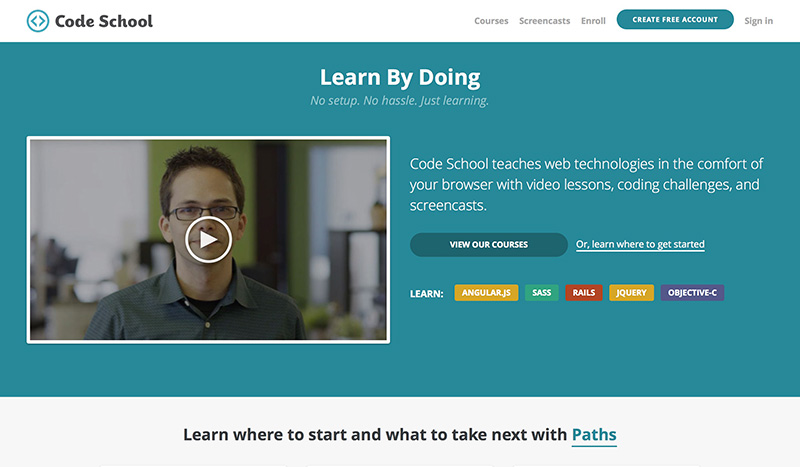 5. Treehouse
This paid program, which starts at $25 per month, helps users learn languages like HTML and Ruby on Rails. Another offering? Discover how to run your own business with the Treehouse career and branding courses.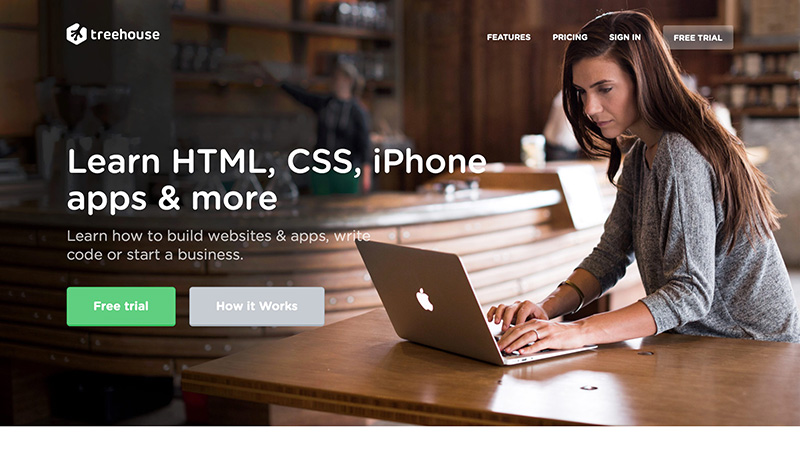 6. Coursera
Coursera pairs with worldwide institutions to provide courses on everything from digital marketing to data mining to global affairs.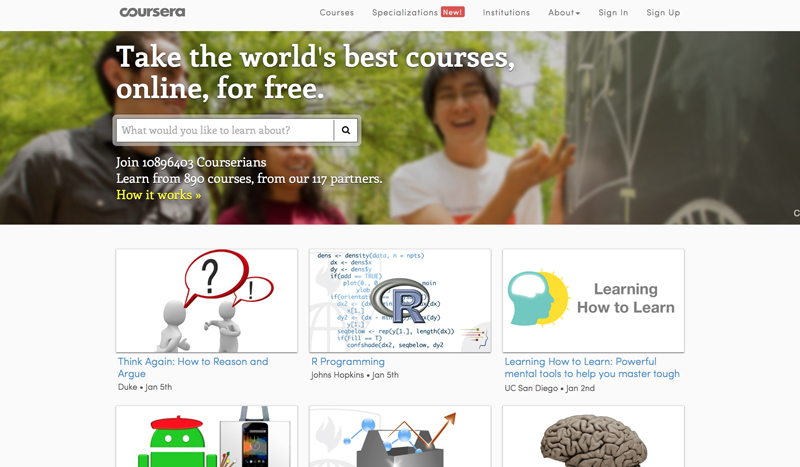 7. Train Simple
Used by brands like Nike and DreamWorks, Train Simple is an on demand educational series accessible from all of your devices. Learn Adobe, WordPress, Illustrator and more. Trying to pick up a new hobby? Try using Train Simple's photography and DSLR tutorial.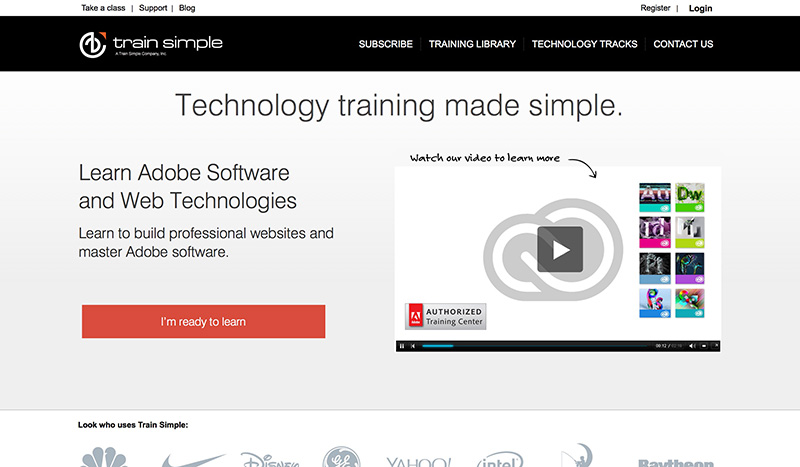 8. uDemy
Want to learn something beyond computer skills? uDemy offers courses in guitar, makeup, yoga and almost anything your heart desires. The prices depend on the class, so hurry on over to start learning today.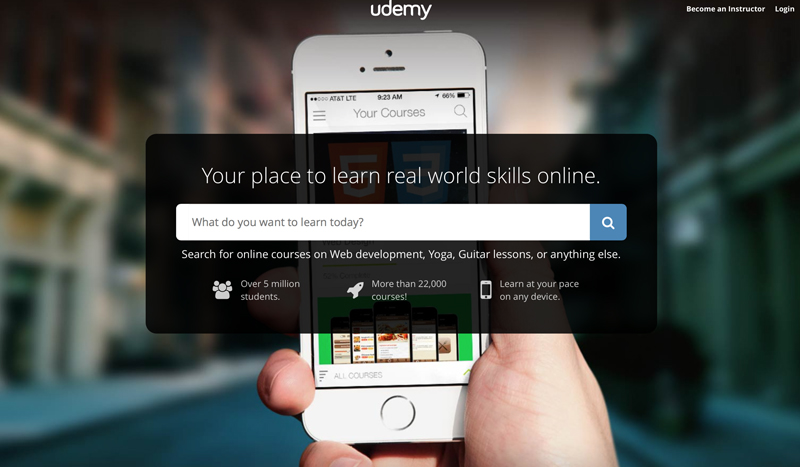 9. Learnable
Learnable varies from other online learning models by providing access to e-book on top of online courses. With video tutorials and live chats, this atmosphere is engaging for users who want to go beyond reading and trying programs on their own.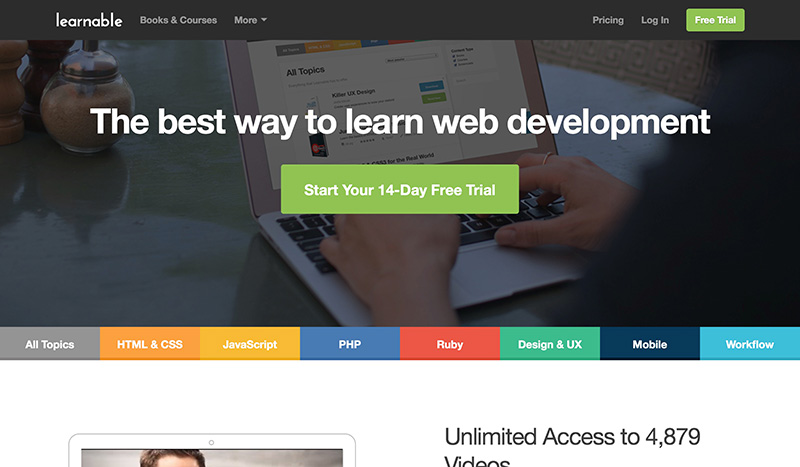 10. Creative Live
Creative Live provides access to live video training across a variety of topics for entrepreneurs, marketers, designers and more. Classes include multiple videos with shots of real people to make learning feel like a classroom or forum series.

11. Kelby One
Another forum focused on videos and online courses, Kelby One provides expert training in photography, Lightroom and Photoshop, with options suitable for beginners to professional photographers.

12. Total Training
Total Training provides expert-led video training that also offers one-on-one training throughout the course. You'll be able to complete exercises while watching the courses, mimicking a classroom setting. This website focuses on over 240 courses in technology and music.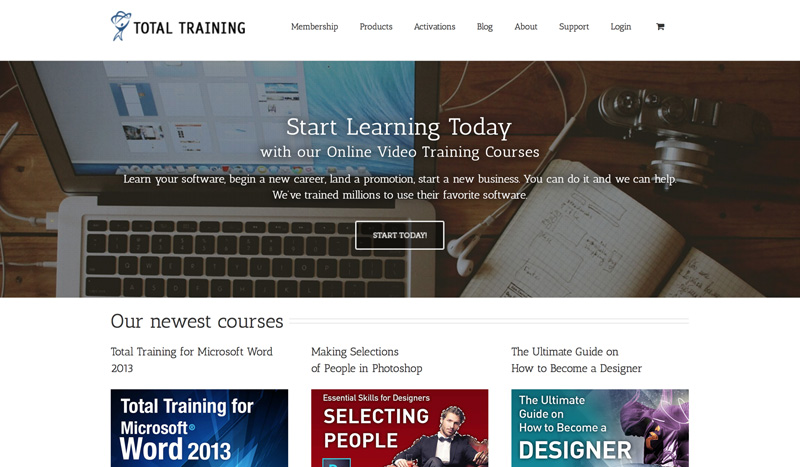 13. Bitfountain.io
Are you an Apple lover? Bitfountain.io focuses on iOS software to build your own programs for iPhone and iPad.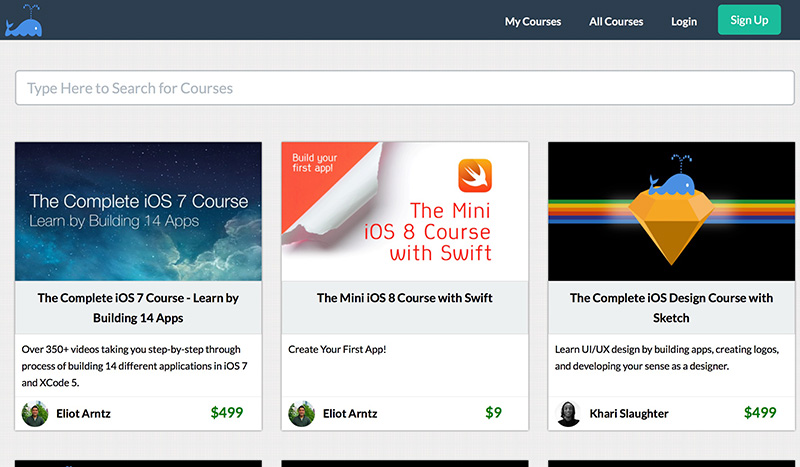 14. DASH
Whether you want to build awesome websites with HTML, Java or CSS, DASH makes learning code a fun game.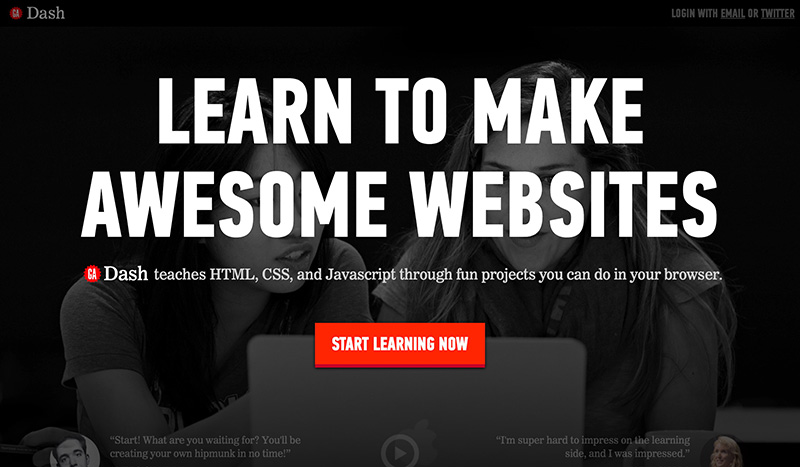 15. Code Academy
Code Academy focuses on the basics of coding so you can learn how to build your own website, interactive website or Rails application. Focusing on education, join the movement to make technology the forefront of learning.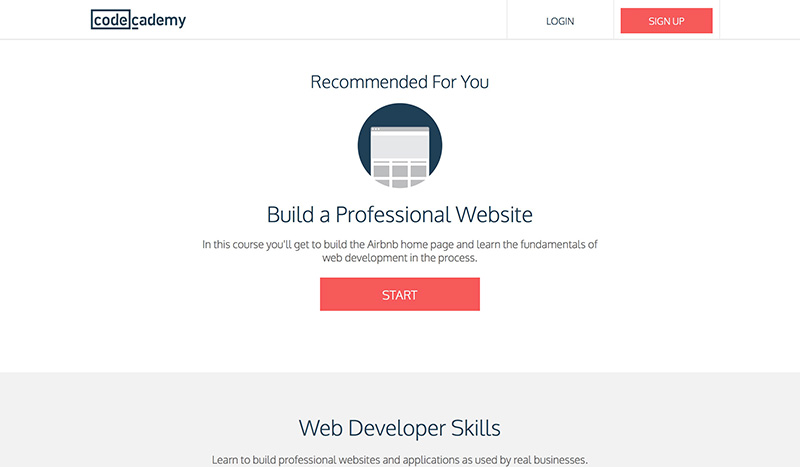 16. Lynda
Lynda is a monthly subscription service. You get unlimited access to courses and videos in anything from technology to going paperless to small business secrets.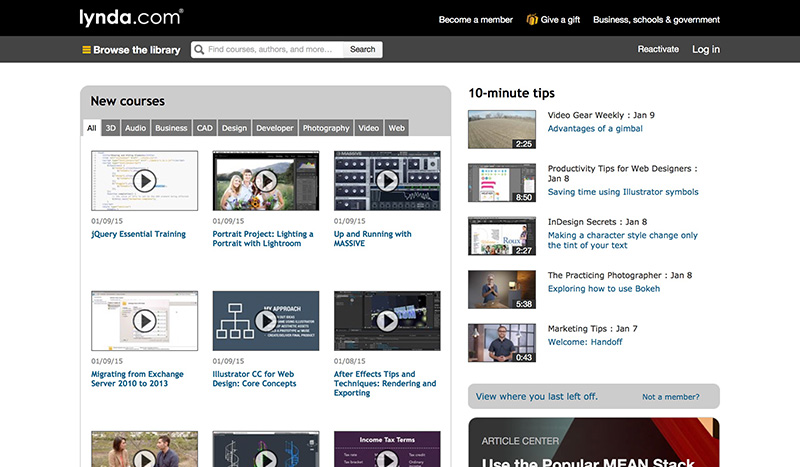 17. Skillshare
Skillshare is a membership website targeted towards creatives. You can join for free and learn with free classes, or upgrade your membership for offline viewing and supporting teachers on the website.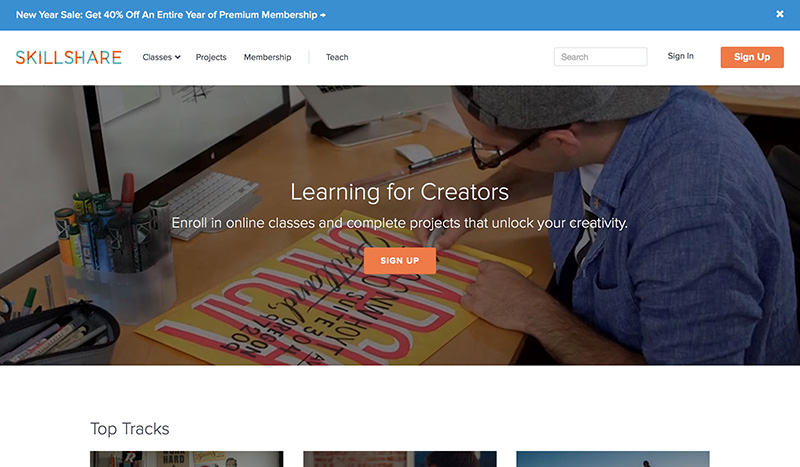 18. Seanwes
Are you on the computer too much? Go back to the basics–we mean real basics–with Seanwes, learn offline hand lettering with this course.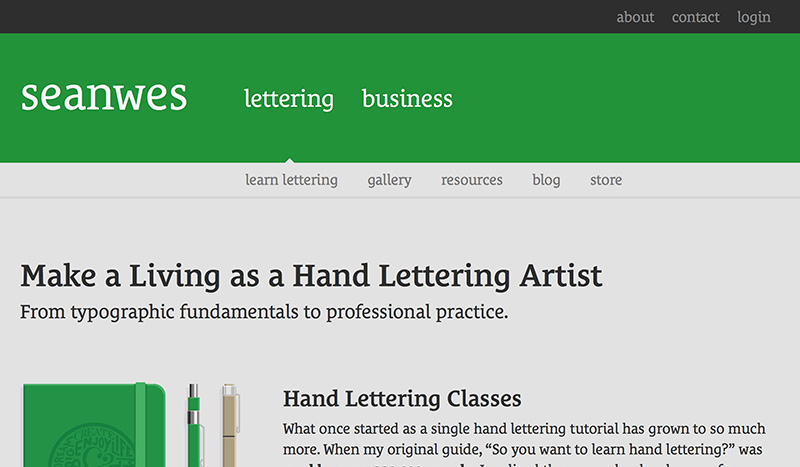 19. Laracasts
Learn technology in bite-size videos for PHP techniques with Laracasts.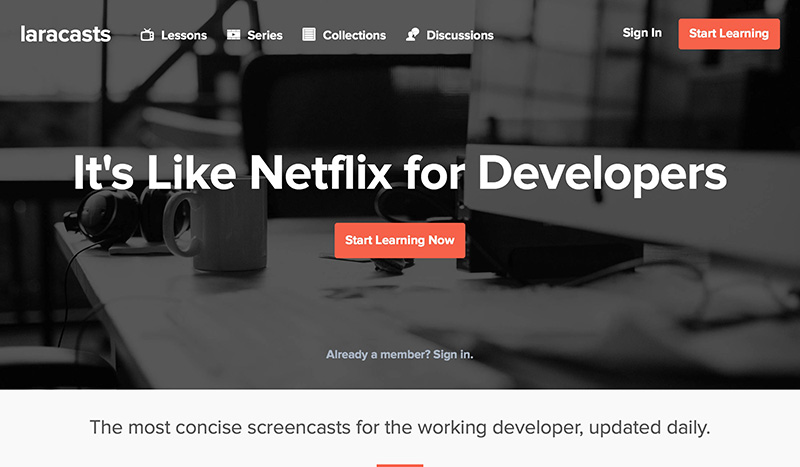 20. Skilledup
Find online courses that help you with business skills, including marketing, job searching and technology applications with Skilledup.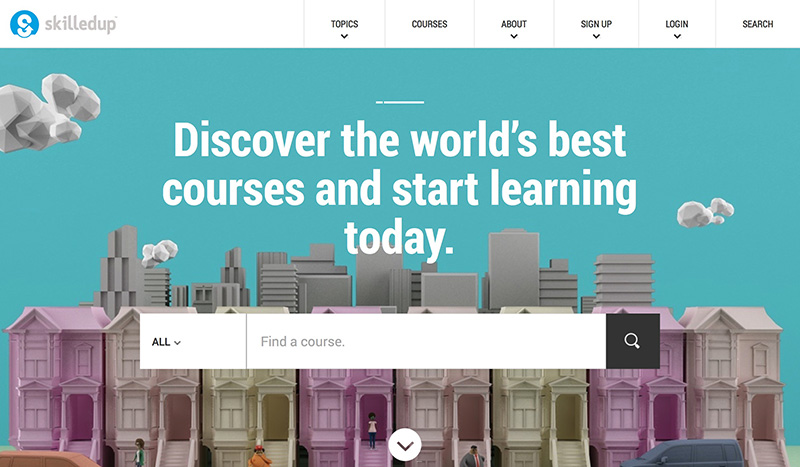 Where Do You Go To Learn Online?
This list represents our favorite educational sites, now it's your turn. Where do you go to learn online? What sites have you found helpful recently?
Getting started with hand lettering?
Free lettering worksheets
Download these worksheets and start practicing with simple instructions and tracing exercises.
Download now!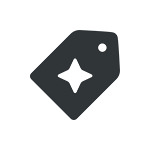 Creative Market