How To Create Characters in Illustrator: 7 Unique Vector Kits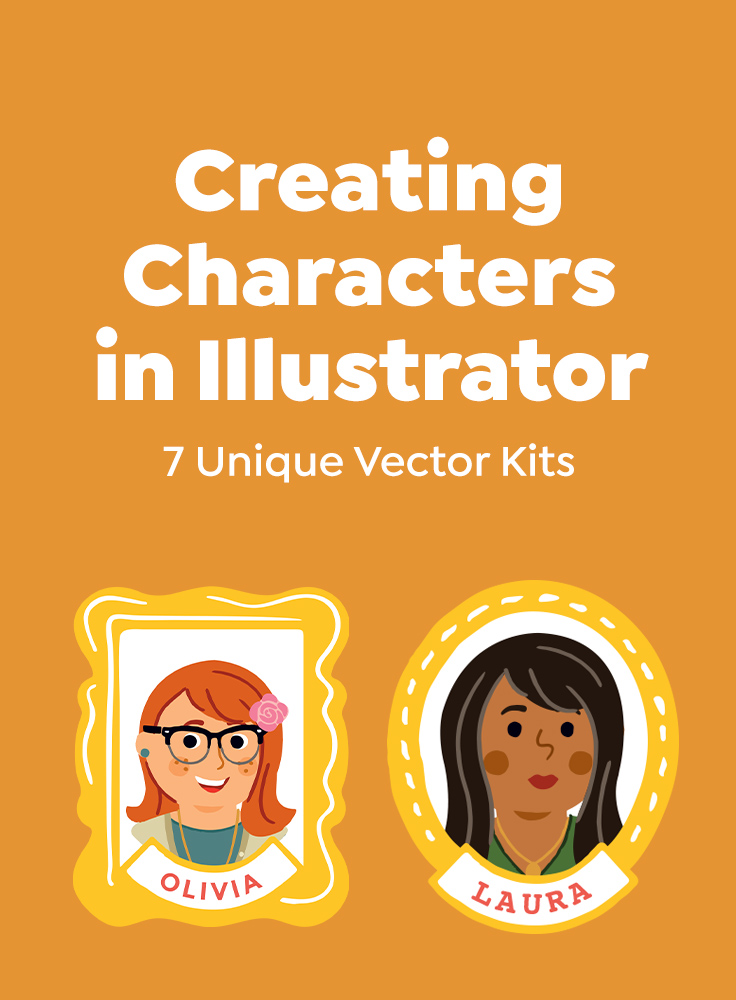 Need a happy family group to illustrate a holiday card? An office scene for a presentation? Or a set of animal characters for a children's book? Adobe Illustrator makes it easy to create unique characters for books, presentations, and many other kinds of design projects, but designing them individually can take more time than you have. These character creation kits provide all the tools and inspiration you need to design human and animal characters and avatars of all kinds in Adobe Illustrator. The Business Scenes Generator by Drumcheg features a variety of male figures only in office settings. All characters can be customized with multiple options for hair, beards, posture, and clothing as well as business-themed furniture and icons including speech bubbles. The Business Scenes Generator includes files in both EPS and AI formats, a set of office tables, desks, cartoon icons, and speech bubbles. The Generator also includes three workplace templates where characters can be placed for use in posters, infographics, and web content.
The Isometric Characters Constructor Kit from Sentavio is a large vector library of assets to create a variety of workplace-themed characters with interchangeable body parts and hairstyles. The Isometric Character Construction kit provides a full range of different postures and gestures for both men and women in Adobe Illustrator-compatible files. The kit also includes a set of additional business and office objects such as laptops, briefcases, and office furniture for creating presentations, brochures, posters, flyers, and graphics.
Anna Ivanir's Custom Characters Creation Kit allows you to create a virtually unlimited collection of illustrated characters with a few clicks. The Custom Characters Creation Kit includes 22 sets of pre-designed male and female human characters and 11 sets of animal characters. The kit also includes clothing, shoes, and accessories, along with a collection of separate body parts in a variety of poses for creating custom human or human-animal characters for projects such as children's book illustrations, posters, or brochures.
The Custom Characters Creation Kit includes files in EPS, PNG and AI formats. It comes with a bundle of extras including floral arrangements, seamless floral and geometric patterns and backgrounds, and 20 pre-designed scenes for book illustrations, cards, posters, and presentations. The Unlimited Avatar Creator Kit from Dighital includes everything you need to build all kinds of avatars from scratch, or add new details to existing avatars from other sources. The Unlimited Avatar Creator Kit provides 50 male and female avatar icons, 50 hair styles and 50 facial expressions to mix, match, and color in order to create unique avatars. The kit includes files in EPS, SVG and AI formats for use in Adobe Illustrator. It also includes a handy skin tone palette for easy customization.
The Creative Character Generator by Anna Isaeva allows you to generate cartoon-style characters in a variety of poses and scenes for illustrations, posters, infographics, comics, and other projects that depict people at work and other kinds of daily activities.
The Christmas Family Portrait Creator from Lauren Lesley Studio allows you to build Christmas cards featuring smiling family groups of all kinds of people at every stage in life. This Christmas family portrait builder includes over 60 female hairstyles and 30 male hairstyles and features children and adults at a variety of events. The Christmas Family Portrait Creator kit includes files with layers for easy designing in both Photoshop and Illustrator, as well as separate PNG files with transparent backgrounds that can be imported into Canva, plus two Christmas card templates to create cards at either 5'x7″ or 8.5'x11″ sizes.
The Creative Character Generator includes 5 unique people characters in three different positions with options to change the position of arms and legs separately, plus multiple options for hairstyles, eyes, glasses and mouth as well as facial hair for male characters. The Generator provides AI and EPS files, 100 patterns and swatches for designing clothing, and a thorough PDF file with instructions. The Vector People Kit from Darumo Shop is a set of people characters in a variety of poses at work, home, and play to help you design animations, websites, posters, prints, or illustrations. The kit includes 49 individual male and female characters, each in its own vector file with a transparent background, plus 25 additional objects including furniture, trees, plants, office furniture, and party supplies to create scenes for just about every occasion.
You don't have to start from scratch to create the characters that will bring a design project to life. These collections of people, poses, and props provide the tools you need to add unique human and animal characters to web content, illustrated books, posters, flyers, and more.
---
Products Seen In This Post: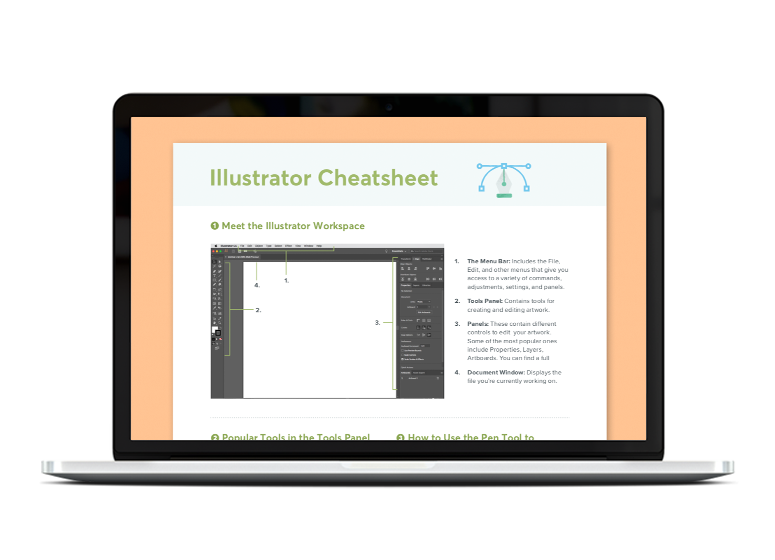 Learn the basics of this powerful design tool.
Free Illustrator Cheatsheet
A handy PDF guide listing tools, shortcuts, and unique Illustrator features.
Download it here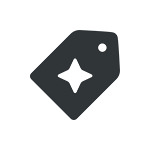 Creative Market