Creative Market Community Update for Mar. 24 – 30
Each week, we'll be collecting and sharing a selection of new products and shop owners coming onto Creative Market, interesting activity that's happening in our community, and various design and technology links from around the web.
Here's our recap for the week of March 17th through 23rd, 2014.
Activity from Our Community
Here's a bit of news, product process, community initiatives, peer education and more from members of the Creative Market Community.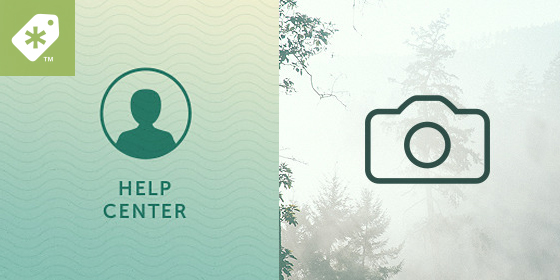 First and foremost, the Creative Market team has been very active in the community in the last 7 days, with 2 big feature launches! The first happened last week, as we rolled out a Support Tools that included a robust Help Center and Product Support in the form of FAQ directly on product pages. Secondly, just a few hours ago, we rolled out our brand new Photos area, and welcomed tons of new shop owners to the marketplace! If you're an existing shop owner and want to sell photos, apply here.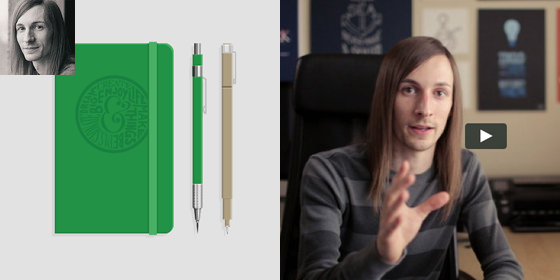 Sean Wes finished and launched his master class program called Learn Lettering, where he teaches others to make a living as a hand lettering artist. It contains 10 courses, 50 lessons and over 8 hours of video, and was wildly successful for Sean last week after it launched. Don't forget to check out Sean's Creative Market shop, where he's published two hand-crafted fonts: Jokal and GeoCon.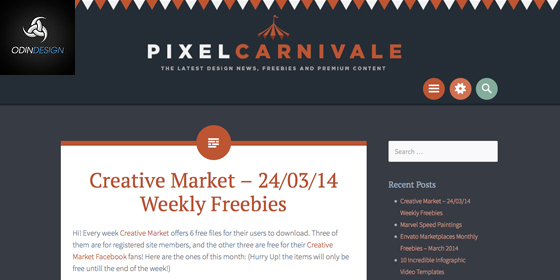 Odin Design started a new design inspiration blog called Pixel Carnivale. We can't wait to see what they end up sharing over the next few months.
Can't find the design resource or photo that you're looking for on Creative Market? Try posting a request in the Product Request area of Discussions!
New & Noteworthy Shop Owners
Help us welcome a few new and noteworthy Shop Owners who've recently joined Creative Market.
(Note: With the fresh launch of our new Photos area, we'll be sharing a few photographers here today who've opened shops and posted some great images.)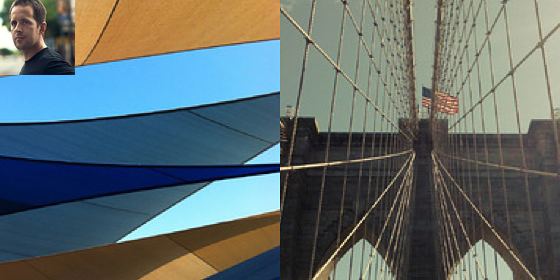 Phil Coffman
Phil is a talented designer who takes amazing photos — as evident over on his VSCO, Instagram and Exposure profiles. He's launched his Creative Market shop with a nice selection of photos, and we expect many more in the future! Follow him on Twitter, Dribbble and learn more about Phil on his website.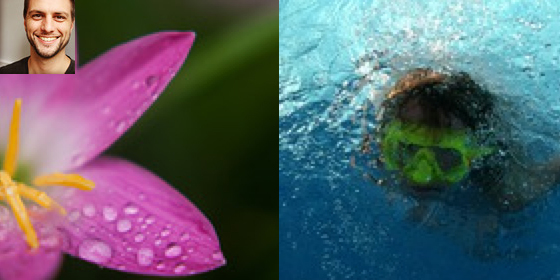 Teevio
Stephen Hallgren is one of the web engineers here at Creative Market, and he's posted a generous portion of his detailed images for sale in his new new Creative Market shop. Make sure to follow him on Twitter too!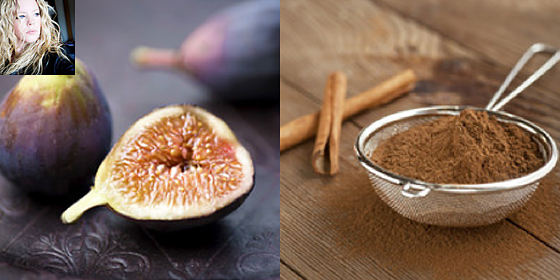 More Than Cake
Not only does Amanda make great colorful design resources, she snaps some incredible food photography that will make you work up an appetite! Explore her full food photo offering in her Creative Market shop.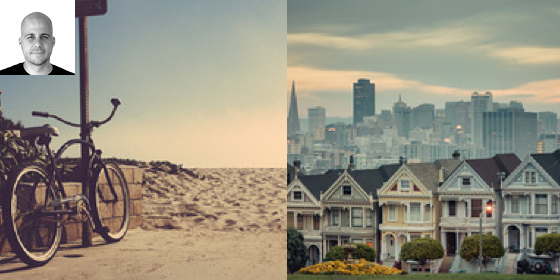 Chuck Pearson
Chuck is a professional photographer who freelances in Southern California; his work spans the categories of architecture, landscapes, fashion, product shoots, and more. Follow his Creative Market shop, his Twitter account, and dig into more of his work on his website.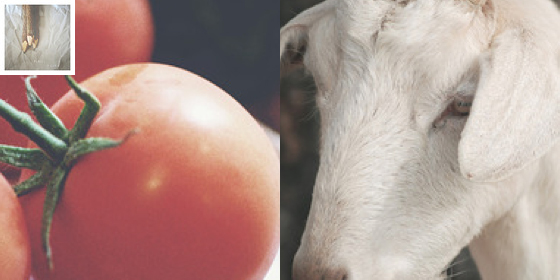 Alicia Youngken
Based in Atlanta, Alicia takes excellent food and nature based macro photography, as well as candid portraits. We're looking forward to more photos that capture rich details of these subjects. Follow her Creative Market shop, and explore more of her work on Cargo Collective too.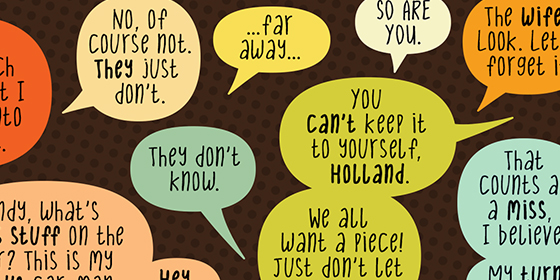 Artcity
Daniel Bak is a type designer who produces fun and playful fonts. His first font product, Cornelius, is currently 35% off, and we expect to see many more like it (such as Uzurpator and Sweet Melody) in his shop soon! Follow him on Twitter and Creative Market.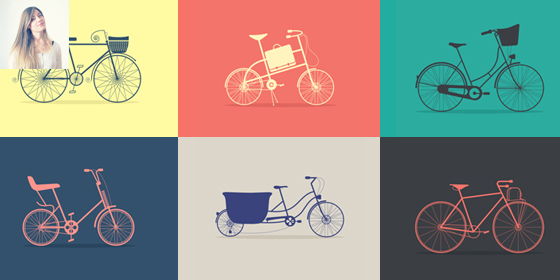 Hamzfat
Based in Istanbul, Arzu Sendag has a knack for clean, vector-based illustration. Her professional style will enable her illustrative resources to be very flexible in design projects. Follow her on Behance, Dribbble and Creative Market.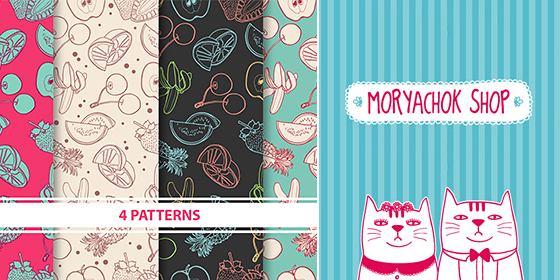 Moryachok
Ekaterina Kurochkina loves to create playful, light-hearted illustrations that she is now offering for sale in her Creative Market shop. Based in Ecuador, Ekaterina has a penchant for pop colors which is evident in her 4 Fruits Pattern and Horse products. Like her Facebook page and Creative Market shop to see when she releases new illustrations.
Fresh Goods from Last Week
Each week, we see tons of new, amazing design resources being added to the marketplace. Here's a selection of a few of our favorites from last week.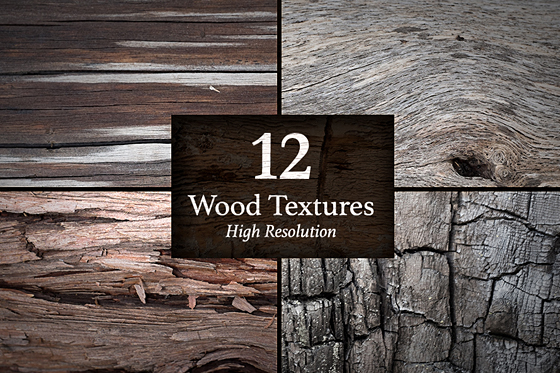 12 Wood Textures by Brian Reavis
In need of some rustic, organic high-res wood samples? You've come to the right place. Click through to see some magical wood samples!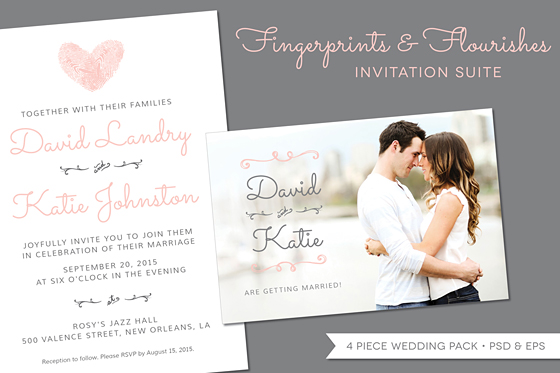 Fingerprint Wedding Invitation Suite by Ciera Design
For that bespoke, crafted wedding invite look, try out this wedding suite by Ciera. It contains a nice balance between simplicity and modernity through the use of white space and a modern, elegant noodle script. And, all 4 pieces come as raster (PSD) and vector (EPS) file formats too.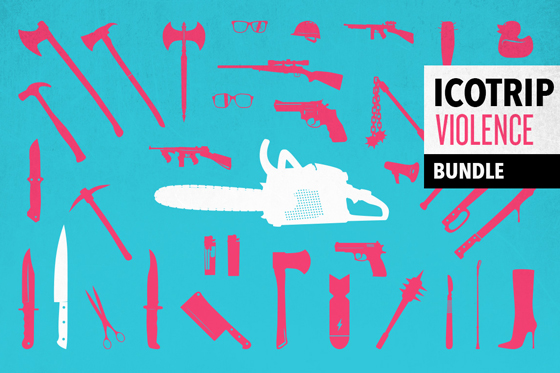 Icotrip — Violence Icon Bundle by davidiscreative
David sure has a unique take on creative illustration packs. His latest is a collection of weapons as .AI, .EPS, and .SVG files — displayed in hot pink on a cyan background to give it that friendly, pop vibe.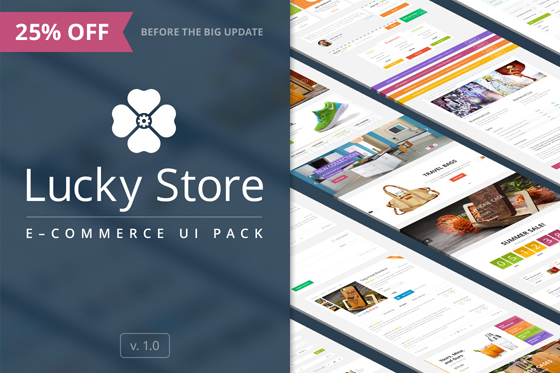 Lucky Store: eCommerce UI Pack by Flexible Store
Sergey has crafted a friendly and cheerful flat design UI kit, which is ready to make building that online business project a breeze. It's also 25% for the time being,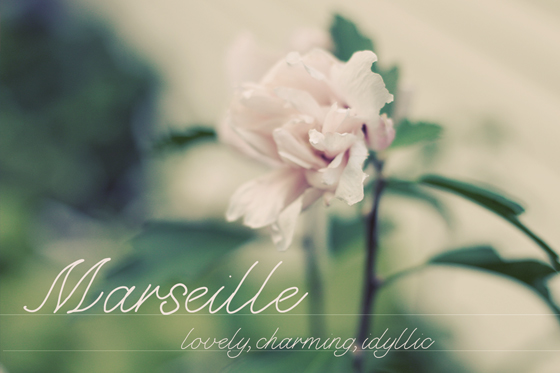 Marseille by Britt Douglas
Britt is a self-proclaimed addict to making fonts, and her latest simple script, Marseille — reveals this as true. The simple, casual script is hand-crafted and elegant at the same time, making it perfect for any print and web projects that need an approachable but professional look. Currently, it's 30% off too!


Cute Little Fox Clip Art by RaccoonGirl Design
Even though Clarissa goes by the moniker Raccoon Girl, she sure did illustrate some cute and fuzzy foxes! These little guys are superbly executed in a pop-anime style, and will put a smile on any viewer's face when they seem them for the first time in your design project.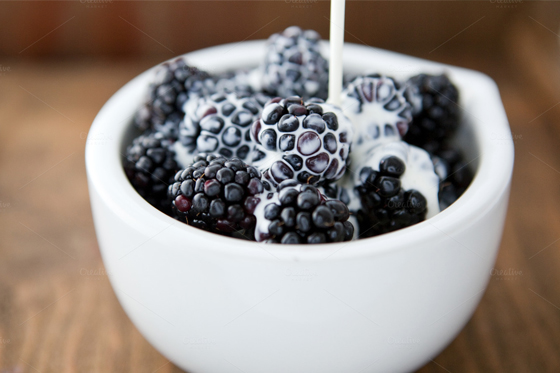 Blackberries and Cream by More Than Cake
Amanda perfectly captures the spirit of a delicious and healthy morning breakfast with this excellent macro shot of cream being poured over blackberries.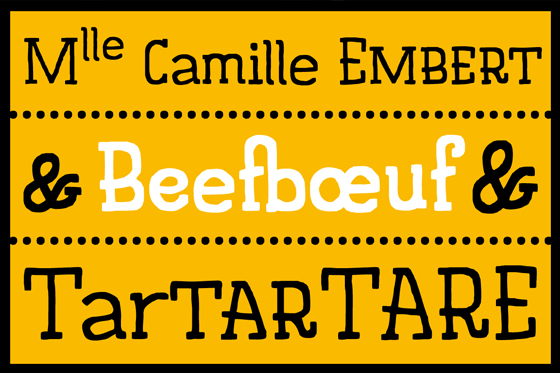 Léon FY Regular by FONTYOU
This loosely drawn slab serif evokes a structured, optimistic mood. It was handwritten by a professional French cartoonist, and is offered in Regular and Medium weights — with the option to purchase them both as a family. The font also comes with ligatures and extras. C'est si bon!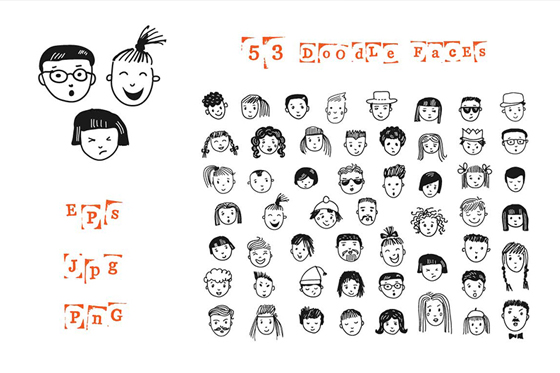 53 doodle faces by Lera Efremova
A little bit of everyone! Lera captures 53 different types of people in this light-hearted collection of simple sketched faces. The pack comes with high-res JPEG, EPS and PNG files, making them easy to use individually in projects or in a group as patterns.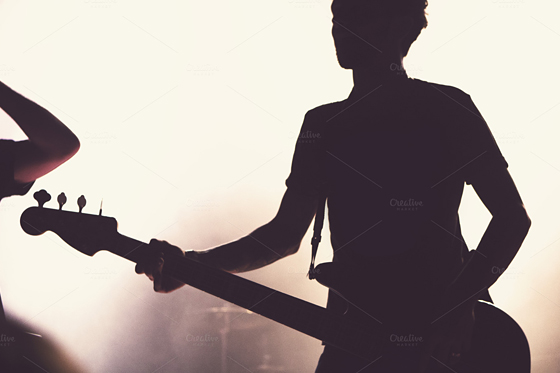 Concert silhouette Bass Player by ZedProMedia
You never know when you might need a beautifully-shot, ambiguous photo of a bass player rocking out at a concert. This image captures a memorable music vibe — making it perfect for music design projects.


Vipera Branding V2 by Lorans
When you want to create an organized grid of identity projects, Vipera is a great starting point to use.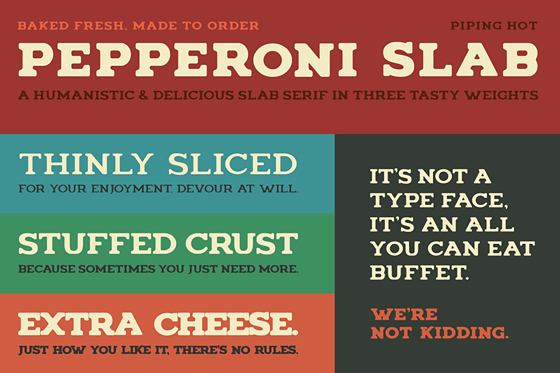 Pepperoni Slab by Doug Penick
Based on on the framework of age old hand painted signage, Pepperoni Slab is a tasty, humanist slab serif that will make you want to use it to design a vintage or hipster Pizza parlor.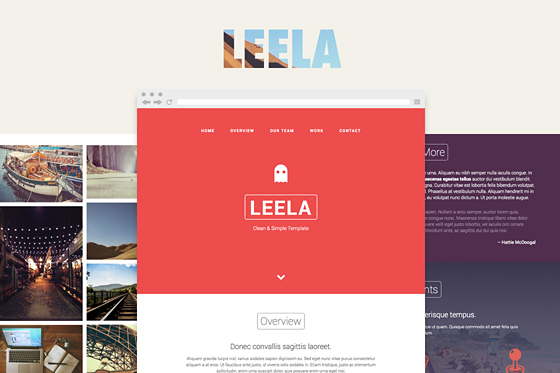 Leela – One Page Portfolio by Doctype
Posted as Aleks very first product, Leela is a beautiful responsive HTML portfolio product that was carefully designed using Zurb's Foundation 5 framework, and was imbued with nice design touches that will make your portfolio feel very impressive on screen.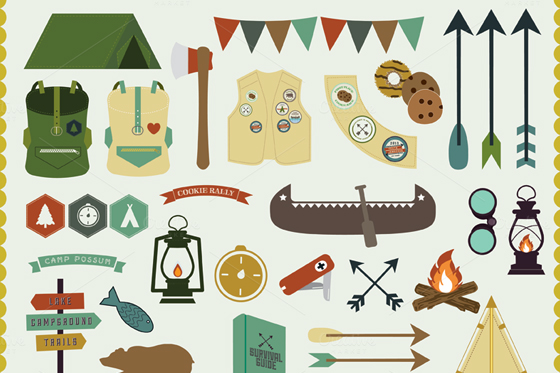 Super Scout Bundle by Little Sisters Studio
Who doesn't love a little Kumbaya around the campfire? Get in the outdoors spirit with this charming illustration kit.
Design Links from Around the Web
Check out what's being shipped and talked about in the design, start-up, creativity and tech industries.


Creative Clash
A competitive card game for 2-4 players, and contains tons of humorous commentary on the unpredictable events of the creative industry. (h/t Sarah)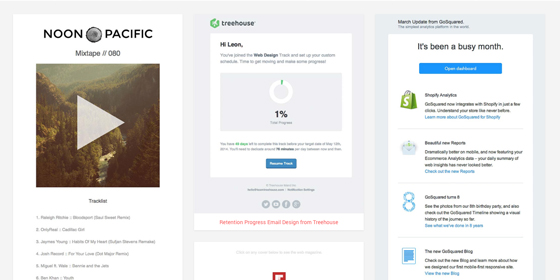 Really Good Emails
The best email designs in the universe, collected and presented in a very nice website experience by Matthew Smith (aka @whale).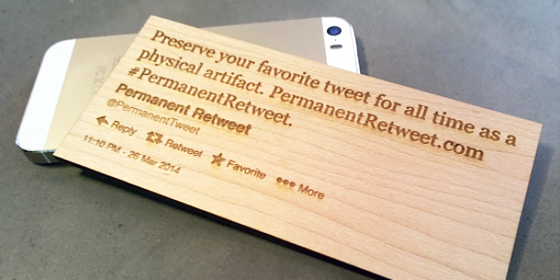 Permanent Retweet
A new side project by Brian Thompson (aka BrandWriter) where he selects great tweets and produces laser-burned wood products of them for users to purchase.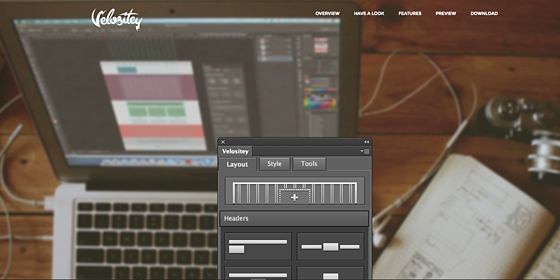 Velositey
Built by D&K agency, this open-source, website framework builder for Photoshop is a great prototype extension that can speed up the workflow of web design.


Coglode
Created by Ribot, explore the latest research on consumer behavior, psychology and biases in the form of case study articles.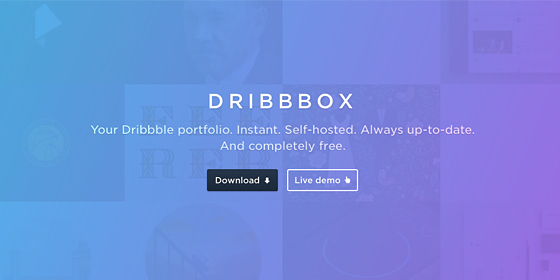 Dribbbox
A self-hosted, instant free approach to building a portfolio from your dribbble shots. Check out the demo.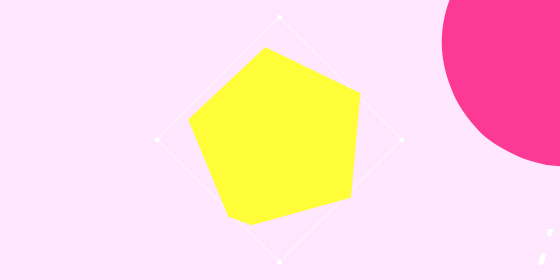 Patatap
A sensory platform that uses keyboard commands to create animations, colors and sounds on screen. (h/t Zack)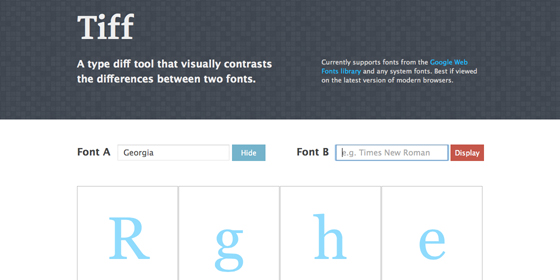 Tiff Heroku App
Use this type differentiation tool to illuminate the nuanced variations between two characters from two different fonts.


Typeface Could Save US Government Millions
A high school student created a test to show how leaner, thinner typefaces can save ink on printing costs over time. He then proposed that the government could trim $400 million off it's massive printing budget with this experiment.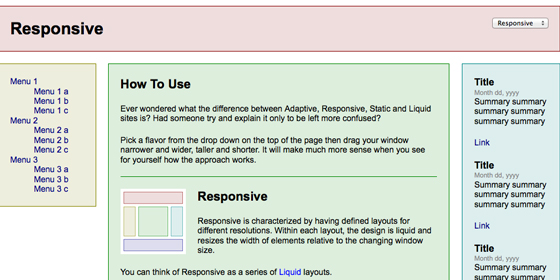 Liquidapsive
Want to know the difference between static, responsive, adaptive and liquid websites? This small site visually demonstrates these four primary web formats.
How to Start a Start-Up
An article by Paul Graham about the many things to consider when starting a start-up. (h/t Zack)
Pley
Rent Lego sets through an affordable subscription program, and have them delivered to your front door.
Schnapps App
An upcoming app for Macs which will automatically create time-lapse video clips as you work on your design projects.
Imogen Heap's Music Manipulating Gloves
Recently demoed at Wired 2012, Imogen Heap and her tech team are seeking out funding for their innovative, wearable music creation product on Kickstarter.
Facebook Origami
A free design prototyping toolkit for Quartz Composer which allows for easy sketching of animations, interactions and web layout design work.(h/t Zack)
Peek
Submit your website, and receive a video exploration of your site with this user testing platform.
Famo.us
Demos of famous apps such as audiosphere, paper, rise, and more. a WebGL enabled browser is required for viewing.
The Message Is Medium Rare
A beautifully designed site with tasty photography and thoughtful expositions on popular burgers.
Getting started with hand lettering?
Free lettering worksheets
Download these worksheets and start practicing with simple instructions and tracing exercises.
Download now!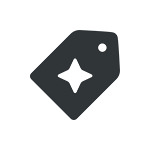 Creative Market