Apple Announces the iPhone SE and a New Feature That Will Help You Sleep Better
If you're a fan of Apple products, then you likely know that they held a big event today to promote some of their newest goodies. And if you want, you can head off to any number of sites around the web to find out the deets on all of the minutia of the day. But if you're a designer, then what you really want to know is how this affects you in your daily life. Will you have to design for new products? Is there a new tool to use? We've got your back, and that's why we're bringing you the important info that designers need to have at hand.
---
The iPhone SE Debuts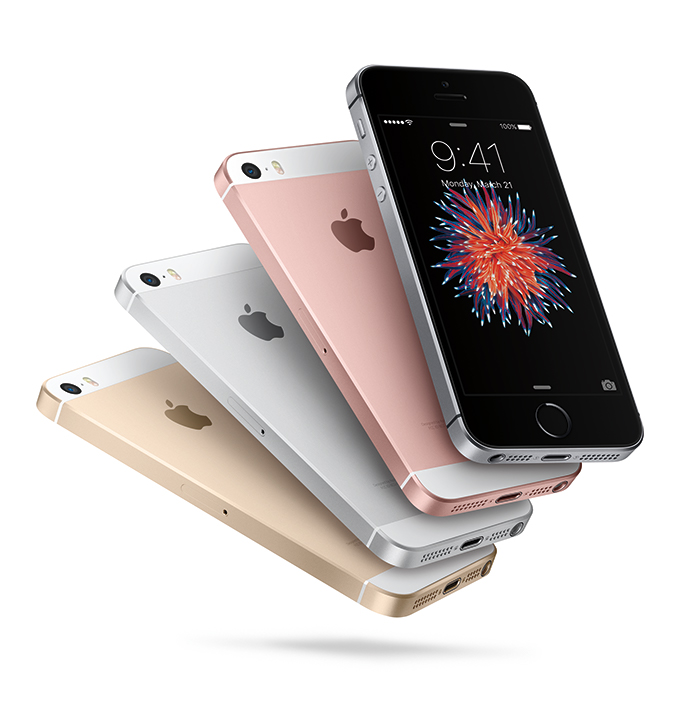 Let's lead off with one of the big announcements, the iPhone SE. It's a smaller, 4-inch iPhone with all of the horsepower of the iPhone 6S and 6S Plus. So what do you need to know as a designer? Well, the screen size is the exact same as the iPhone 5 and iPhone 5S, so any assets you have from those days will be active again. That also means that you have three iPhone sizes to design for: the iPhone 6/6S; iPhone 6/6S Plus; and iPhone 5/5S/SE. Otherwise, things are fairly status quo for designers in the iPhone world.
---
A Wild 9.7-inch iPad Pro Appears

The 12-inch iPad Pro came out last year, and it was being touted both as a replacement for the Microsoft Surface line of tablets and a tool for serious artists. Between the pressure and tilt-sensitive Apple Pencil and the myriad of different creative apps available, it was a big step up for designers who like to use their tablet as their sketch pad — or even a cheaper replacement for a Cintiq setup. Well now there's a 9.7-inch version — just like the OG iPad — that has all of the same features as the 12-inch model. That means that you could use your Apple Pencil with the device, and even get one of those fancy keyboards, too. Neat, right?
Apple is heavily pushing this thing as a design tool. During the presentation, there was a big portion of time dedicated to product reviews from people with the title, "Head of Design." They also talked a lot about the iPad Pro and Apple Pencil as a great tool for designers and artists, and that's also evidenced by this promo video:

Note what they said about that True Tone display? That's something you'll want to consider if you use an iPad to show off presentations — the display might shift colors on you even if you don't want it (although I'm sure it's an adjustable setting).
So all in all, if you're an iPad user and want to step up to the iPad Pro, there's now a 9.7-inch version of that device. Will designers take it onboard as their latest and greatest tool?
---
iOS 9.3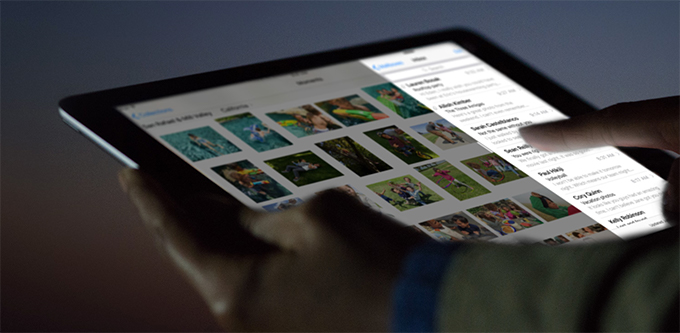 Although iOS 9.3 isn't a mammoth redo, it's got some neat stuff attached for sure. But one thing that does make it more interesting (and noteworthy for designers) is a new feature named Night Shift. The gist here is this: most of our electronic displays emit a blue light that, when viewed towards the end of the day, can cause us to have problems sleeping. By adjusting the display so that it removes some of the blue as the evening progresses, you'll be able to go to sleep easier — in theory. Fl.ux has been doing this for the Mac for years, but now this is an iOS standard.
What does this mean for you? Well if you use your iOS device (iPad, iPhone, etc.) for design work, then you need to know that if Night Shift is turned on your colors won't display the way you think they will. And if Night Shift works the same way as Fl.ux, then the tones get warmer gradually — so much so that you might not notice it at first. So if you are designing on your iOS device, be sure to turn off Night Shift if you're working into the evening.
---
That's it!
Not much else to report from the event, particularly from a designer's perspective. There are new Apple Watch bands, they're making a big push to be energy conscious and they also made some strong comments about the FBI and encryption, but otherwise, that's that. Will you be picking up any of these new products?
Getting started with hand lettering?
Free lettering worksheets
Download these worksheets and start practicing with simple instructions and tracing exercises.
Download now!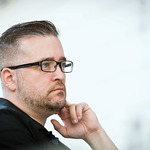 Kevin Whipps
Hi! My name is Kevin Whipps, and I'm a writer and editor based in Phoenix, Arizona. When I'm not working taking pictures of old cars and trucks, I'm either writing articles for Creative Market or hawking stickers at Whipps Sticker Co.
View More Posts