Featured Shop: Adrian Pelletier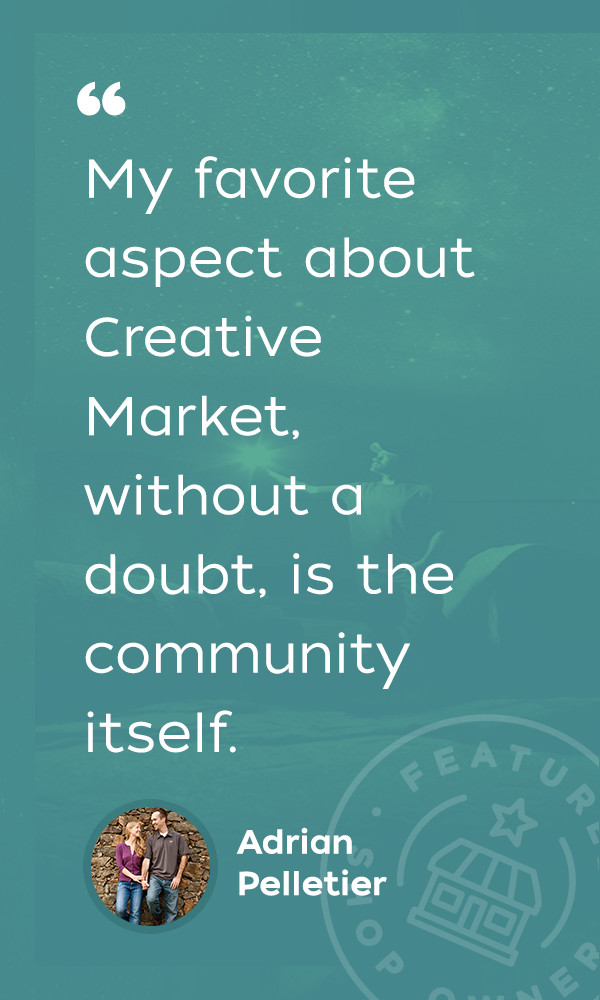 As someone who never saw himself having a creative career, it's a surprise to see Adrian Pelletier as one of our best selling shops here on Creative Market. Not only does he make the most beautiful add-ons, fonts, graphics, and templates, he also has a love for nature photography and has a shop for it as well. Today, we're chatting with Adrian to learn more about him and how his journey started.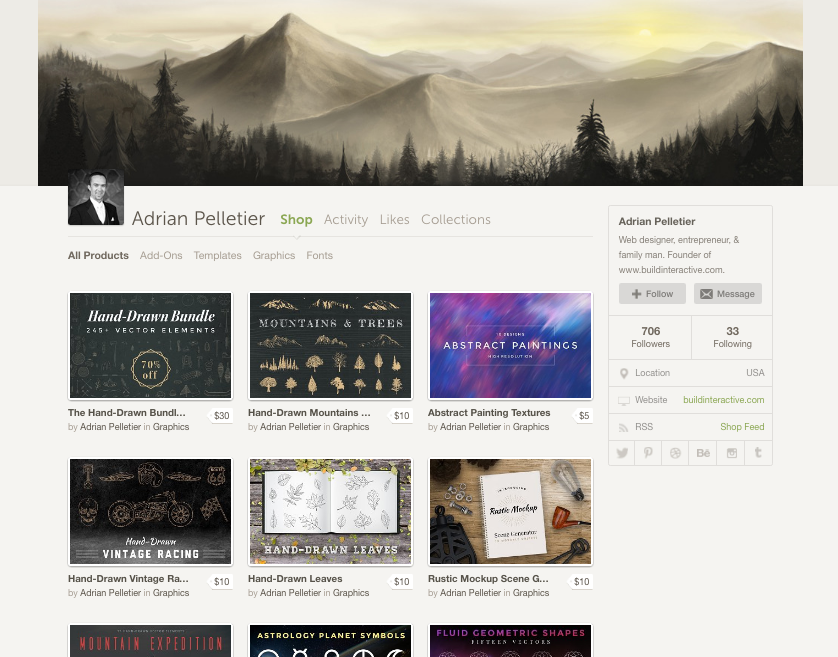 Can you start off by telling us a little bit about yourself and your story?
My name is Adrian Pelletier and I live in New Hampshire with my amazing wife, our daughter, and a labrador who sleeps in my office every day. We're located in a unique area with mountains in our backyard, the seacoast nearby, and Boston within driving distance. It's a diverse combination and probably says something about my personality.
How did your creative journey start? Is this a path you always knew was meant for you?
I grew up building houses and operating heavy machinery through my father's business. The majority of my childhood was spent on some kind of hands-on project, which was hard but rewarding work. In short, no, I never would have predicted a computer job in my future, especially one related to design. Funny side story: I came home from high school one day when my parents were gone and I decided to customize our riding lawn mower. By the time they got home, I had bolted on a Toyota bucket seat, painted Caterpillar-yellow flames, and welded on a straight-pipe exhaust. I suppose there's creativity in that, right?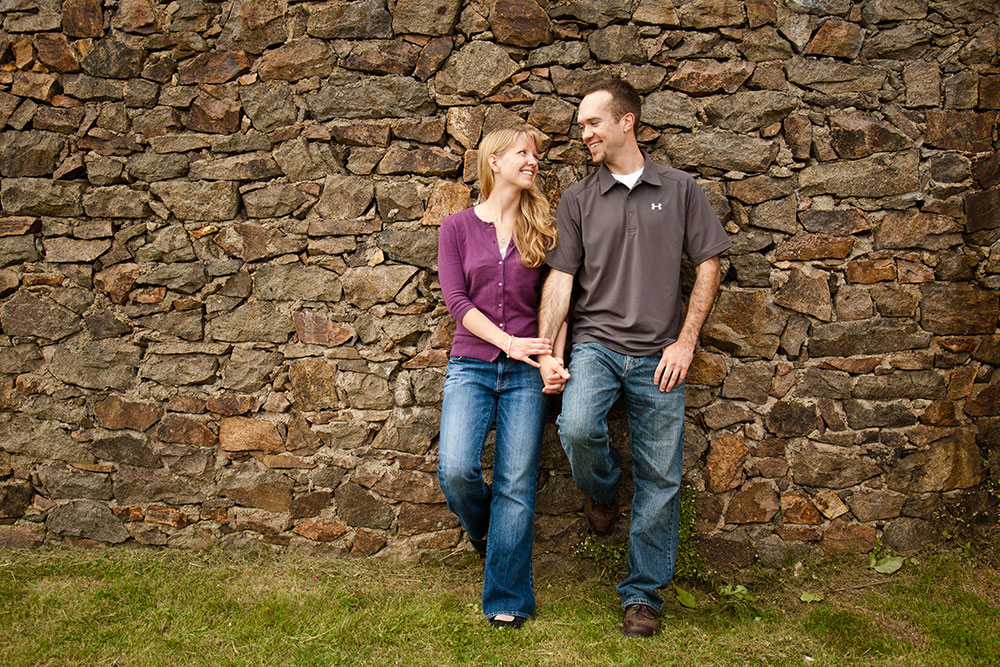 As an artist, were you self-taught or did you have a formal education?
I did earn a BFA in Graphic Design, but the assignments didn't truly interest me. We were printing on stones and learning other foundational techniques — which I can appreciate — but I couldn't envision how that education would lead me to a modern career. After class in my dorm room, I taught myself web design. It didn't take long before I picked up a few local clients and have been designing and coding ever since. Also, I would be remiss not to acknowledge my mother for encouraging me to draw when I was a kid. It wasn't a formal education by any means, but we spent many hours sketching together and I'm sure that practice helped nurture my artistic side.
You're the founder of Build Interactive—a small creative studio in New Hampshire. How did that come about? Can you go in-depth about what you guys do?
Following college, I worked on the seacoast for a couple years as a Web Designer and made my way up to Creative Director. Soon after, I took the freelance leap and have been self-employed for the last eight years doing web design and development. In that time, I've completed over 200 client projects and worked with well-known brands such Oracle, Walgreens, Disqus and many others. Although I occasionally hire extra help when needed, the whole business is run by me. These days, my services are mainly focused on front-end development but still do a fair amount of web design and branding, too. I really enjoy problem solving and, ultimately, that's what good design and development is.

What is the hardest part about running your own business?
The first thing is having to wear so many different hats. I always tell people: if you want to work twice as much and have no free time, start a company. It's amazing how much energy goes into managing the business on top of doing the actual work. I'll also say that client work comes with its own set of challenges. The web industry, in general, is relatively new and I think there is still a long way to go in educating clients on the process of building a website. When most people hire a plumber to fix their sink, they rarely question the method and just want the leak to stop. Web design is different in that clients are highly involved, which is good but can add a layer of complexity. One of my other main struggles is being tied to a keyboard and mouse all day. I think more and more designers are realizing the physical and mental toll that computer work can take.
With high risk comes high reward. What has been the most rewarding thing about Build Interactive?
I've always taken pride in my work. I don't care what job a person has; if they work hard and go above what's asked of them, others will notice. Putting that extra effort into my work and running a business under my own steam has been immensely satisfying. That's also why I hand-code all of my projects and never rely on programs, like a WYSIWYG, to spit out generated code. I also enjoy the evolving landscape of web design and development. Coding, for example, changes at such a rapid pace that it keeps the job fresh and interesting. Web languages keep improving, browser support is getting better, and the sheer amount of development articles that are published daily is incredible. Few other industries have such a massive community sharing knowledge with each other.

From add-ons, fonts, graphics, and templates, you do a little bit of everything. Is there a specific medium that you prefer to focus on?
I'm sure the variety in my work speaks to my nature. I don't have a single medium that I prefer, and instead, I like trying to master multiple styles. It keeps the work fun and helps my shop be visible in many areas of the marketplace. The one overarching theme across most of my designs is a passion for the outdoors.
What's the inspiration behind your creativity?
Honestly, it usually starts with me getting burnt out and needing to disconnect from the computer. Whenever I'm stuck on a coding problem or hitting a creative wall, I go outside. It's amazing what a hike in the woods will do for clearing your head. I've also found that design work is the perfect complement to development. One is more logical and the other is creative so when my brain needs a break, I switch the type of work I'm doing. Furthermore, I enjoy looking for design inspiration in places you wouldn't expect, like old books or even in nature. It can be easy to browse Dribbble, Pinterest, and other curated galleries all day but there are thousands of other designers doing the same. The key to originality is to look where no one else is.

What has contributed most to your growth as a designer?
Understanding that learning never ends. I spend at least a 1-2 hours every day going through news feeds to keep up with the web industry (which moves at breakneck speed, by the way). It's crucial for anyone in the creative field to continually try new things and utilize the web as a learning tool — not just for cat videos. I also use social media to follow designers doing phenomenal work. I learn a lot by seeing really cool projects and then trying to reverse engineer how they were made. It's great motivation.
Can you explain the process that you go through when designing something?
I often start in Photoshop/Illustrator on my iMac or I'll use the Procreate app on my iPad Pro. Not beginning with paper and pen is typically seen as a no-no amongst designers, but I've always disagreed with that mentality. A tablet or computer is a tool, no different than a sketchbook, and it all comes down to how you choose to use them. I find that I can do everything from quick mockups to final renders all in digital format.
What's your most favorite project so far and why?
Probably my Retro Industrial Logos series (Volume 1 and Volume 2). I love looking at old branding and wanted to recreate that rugged, vintage feel. As far as other projects I admire on Creative Market, all of Jeremy Vessey's work is outstanding. He's really nailed down the rustic, outdoorsy style.
Do you have any exciting projects that's currently in the works?
The latest hobby I've been teaching myself is time-lapse and astrophotography. In fact, I started a separate Creative Market account just for photos and videos called Nature and Astrophotography. There's something mesmerizing about aiming your camera at the night sky and seeing the Milky Way light up your viewfinder. I was fortunate enough to capture the Aurora Borealis a couple times, which is an amazing experience. Here are a couple videos from those spectacular nights: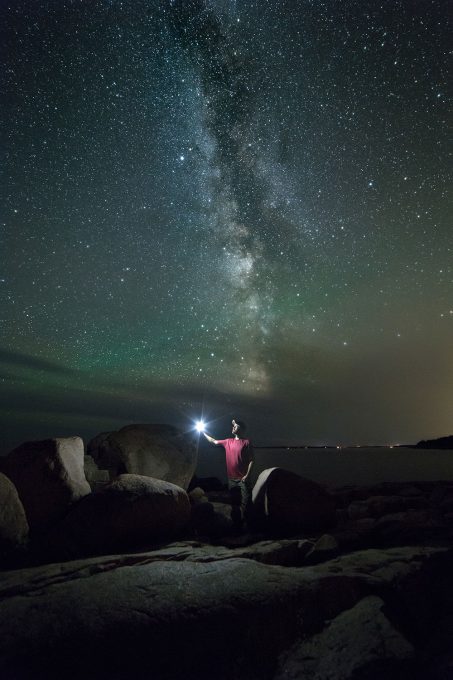 How did you and Creative Market find each other?
Because I always keep a close eye on what's going on in the design community, I followed the launch of Creative Market and liked what I saw. I had also been involved with other marketplaces in the past and none of them were as enticing. For example, being able to upload and price my own items without a lengthy review process was a huge reason I wanted to join Creative Market.
What made you decide to take the leap and open a shop on Creative Market?
Once our daughter was born and my wife left her job, it became abundantly clear that passive income would be very helpful in keeping the bills paid. Creative Market offered me a way to make some extra money outside of my regular client work. Additionally, it has allowed me to hone my design skills while getting paid. I used to be fairly rusty in Adobe Illustrator, so I took it upon myself to practice making logos and started selling those designs on Creative Market. My Vintage Logo designs, in particular, have been very popular.
What's your favorite thing about being a part of the Creative Market community? Have you found it beneficial to you?
My favorite aspect, without a doubt, is the community itself. Creative Market is the only design marketplace that has kept a personal, close-knit feel. Staff members have been awesome to speak with and it's obvious they care about the shop owners and customers. My advice to any new sellers is to join in the forum discussions right away. There's a plethora of knowledge in there and it helped me get featured on the site when I first started out.
Looking back on your creative journey, is there anything you wish you could've done differently?
This relates to my previous point about not writing enough. I've never been good at keeping my blog up-to- date and that's something I plan on changing within the next month. I'm currently overhauling my personal site and will be publishing more lessons on web design, self-employment, and photography.
What's one piece of advice you would give to your younger self?
Teaching is so important, especially with an online career. People won't notice your work unless you actively share it and describe the process behind it. I definitely consider myself an introvert and am forever trying to do a better job of putting myself out there. If I could go back eight years to when I first started my company, I would tell myself to write consistently and share everything that I learn with the design community.
Keep the conversation going!
This chat doesn't have to end here! Can you relate to Adrian's creative journey or process? Did you learn something new? Chat with Adrian in the comment section below. Products Seen in This Post:
Getting started with hand lettering?
Free lettering worksheets
Download these worksheets and start practicing with simple instructions and tracing exercises.
Download now!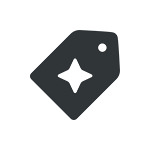 Creative Market