Featured Shop: Maulana Creative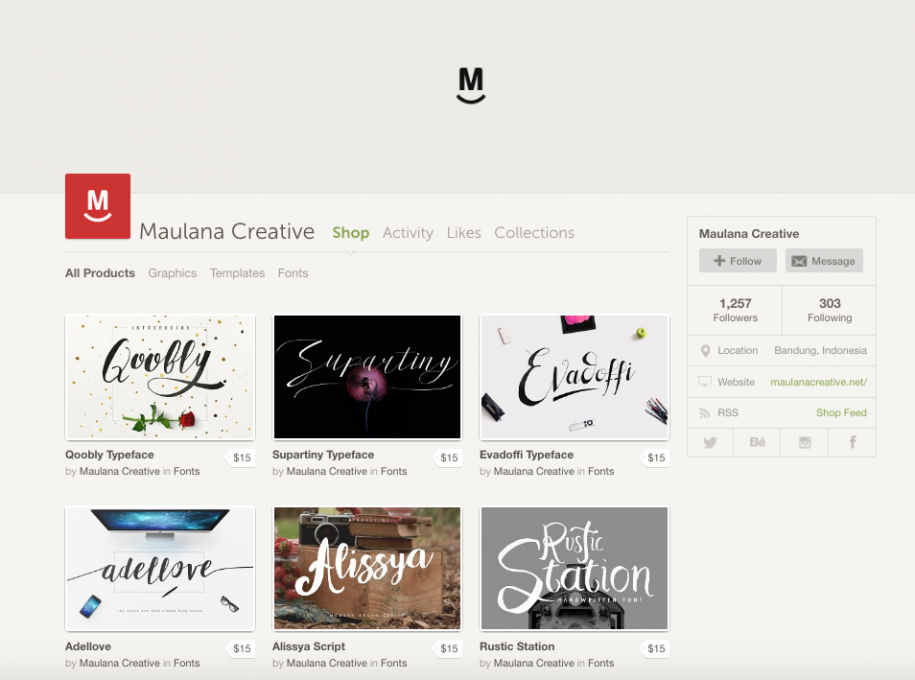 Can you start off by telling us a little bit about yourself and your story?
My name is Gilang Maulana and I'm 27 years old. In 2008, I enrolled myself in one of Bandung's design colleges where I fell in love with creating 3D animations and even wanted to be creator at one point. After graduation, I spent some time working as a web designer for a local agency before becoming a full-time independent artist that sells on various marketplaces.
How did your creative journey start? Is this a path you always knew was meant for you?
I've always loved working with computers but didn't realize that I could make a living out of it on the artist side of things until a band that I was in constantly needed something designed (banner, logo, etc.) but couldn't afford it. That's when I started to learn Photoshop, Illustrator and CorelDraw. It all started from there because I couldn't stop once I started designing.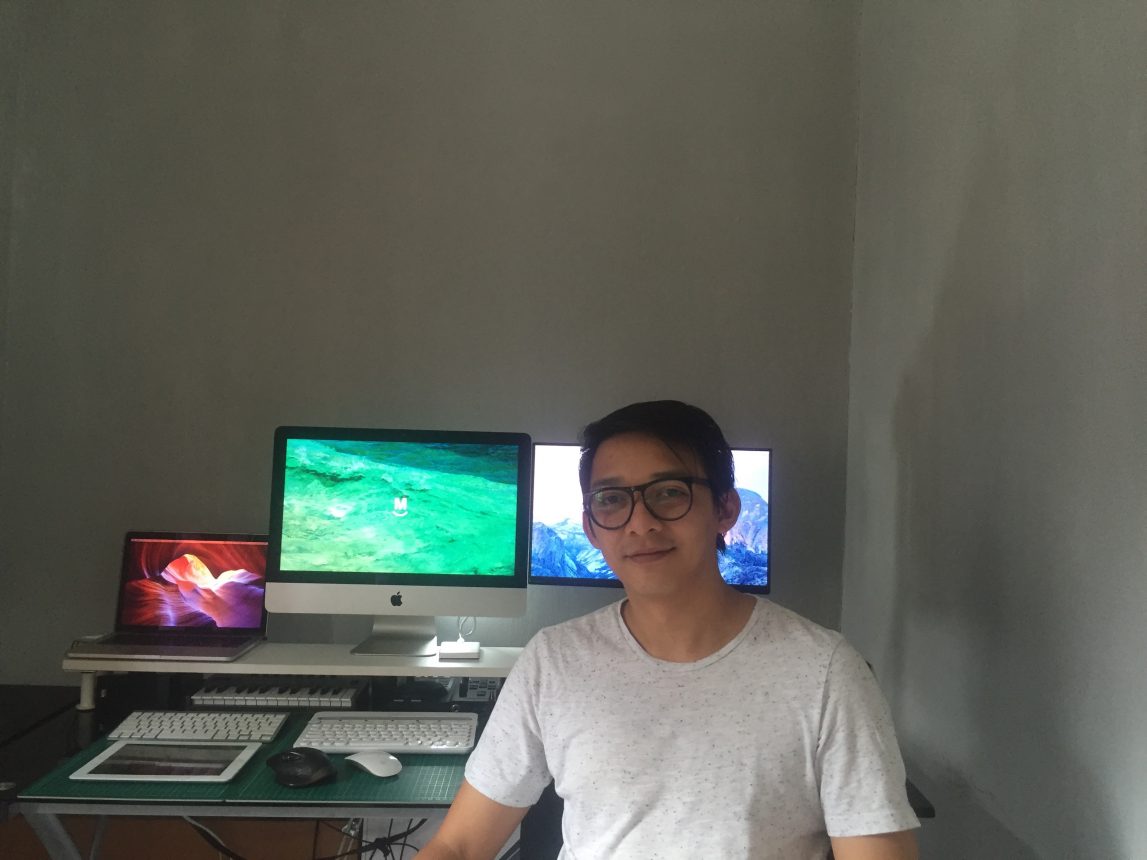 As an artist, were you self-taught or did you have a formal education?
I actually got a formal education and studied visual design at university but was never fully supported by my parents. Fortunately, now I'm in a position where I absolutely love my job and can support my family with the steady income that I receive from it.
What's the inspiration behind your creativity?
I think life is a big inspirational journey because it can come anywhere from anytime. Sometimes I find inspiration by browsing the internet, and other times, I'm on vacation with my wife and son. I often exchange creative ideas with close family and friends, and the support from them is so tremendous that it helps me design with a fresh mind.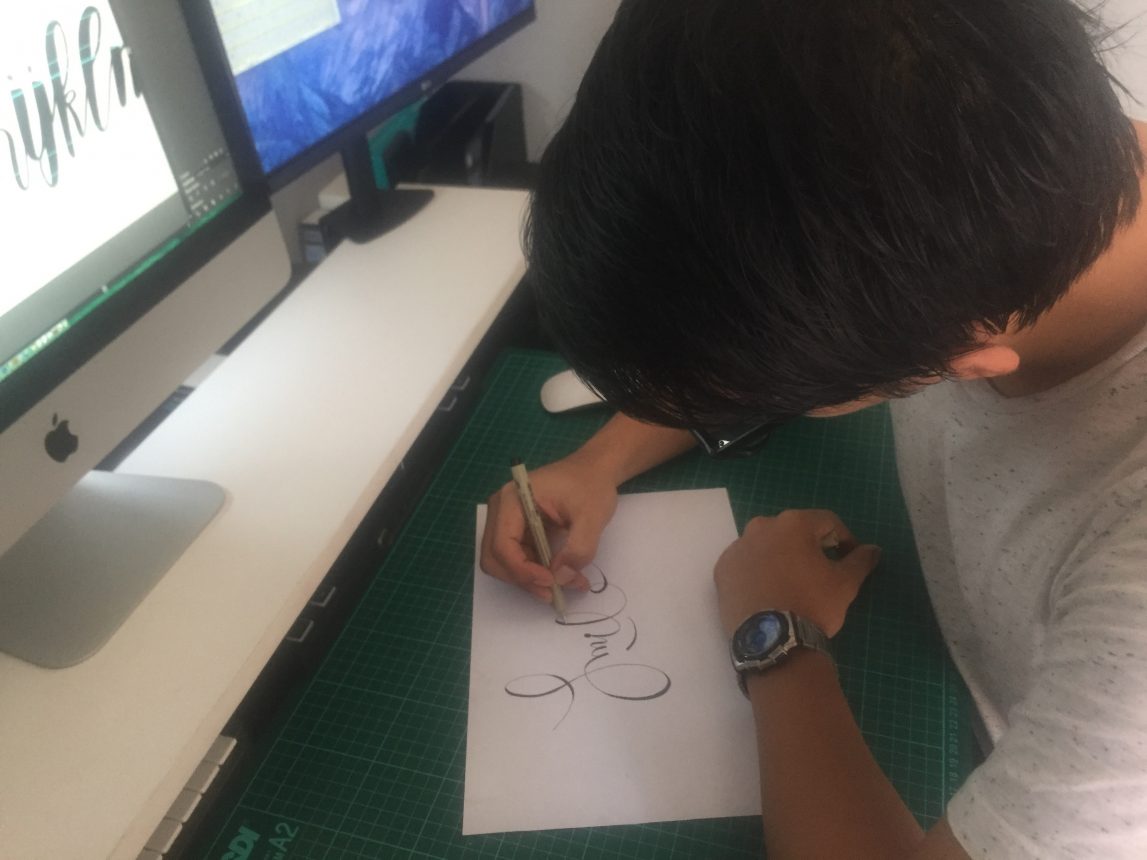 What has contributed most to your growth as a designer?
Well, growth has to do with learning from other like-minded individuals. Within the Creative Market community, Ilham Herry and Angga Mahardika have helped me learn so much about the design world that I wouldn't know about unless it was for them. I will always be grateful for these two and what they've thought me and hope that my work grows better and bigger throughout the years.
Can you explain the process that you go through when designing something?
When making a new font, I start off with a rough idea then doodle in order to make my thoughts come to life. After it looks good, I repeat back on the form of the alphabet a-z, A-Z, 0-9, and others. Once it's finished, I scan it than trace the characters in Adobe Illustrator. Once it finishes, I transfer the characters to FontLab where I do kerning for detailing then do the finishing touches.
What's your most favorite project so far and why?
It's hard to choose because I love all of them, but I think the Rissa typeface is my favorite one because that's the name of my wife. Throughout the whole process of making this font, my heart kept beating through my chest because I wanted it to be perfect in order to best represent how I see her in my eyes. Rissa is made with love, which is why I like it the most.
Do you have any exciting projects currently in the works?
Yes, I do. At the moment, I have some new fonts to be introduced into my shop and really hope that my products will be successful and make buyers happy.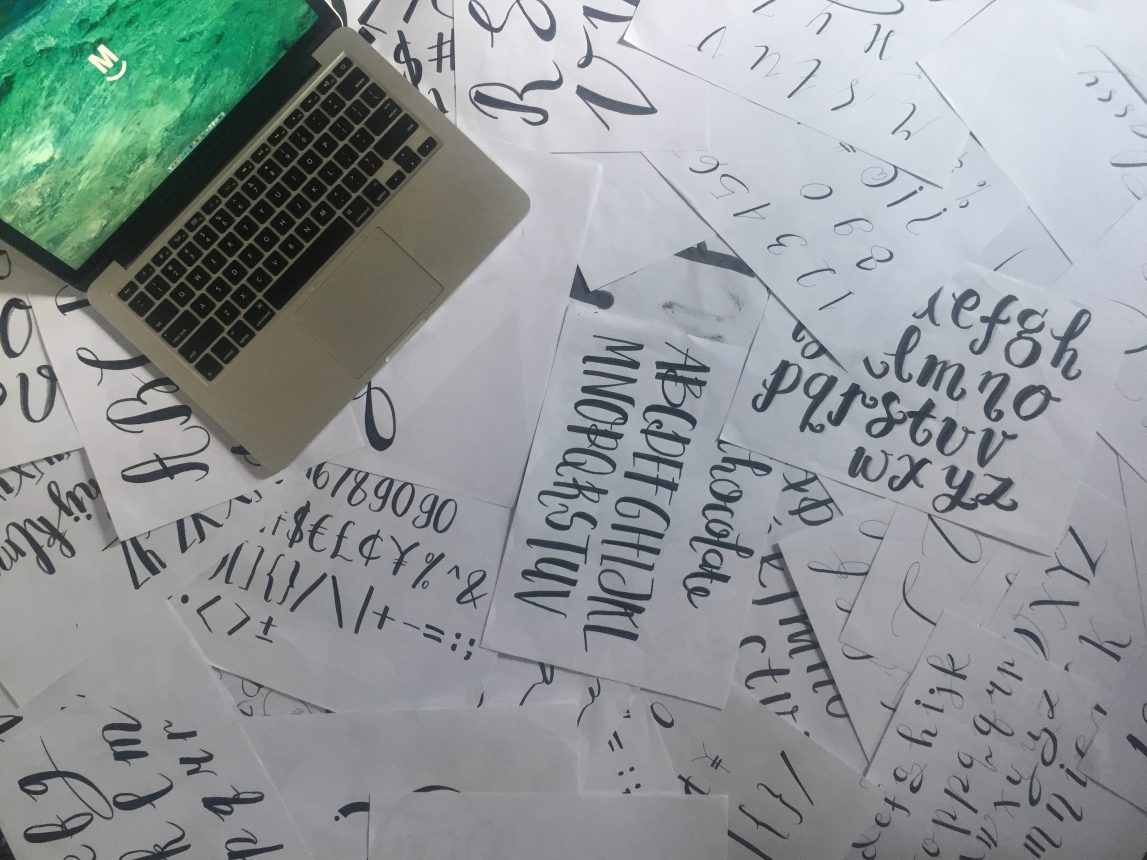 What made you decide to take the leap and open a shop on Creative Market?
I decided to open a shop on Creative Market because like a haven for the perpetrators of creative, where we can work and share our common interests. Before becoming a shop owner, I used to design for several clients but wasn't able to fully express myself as an artist because it didn't fit their image.
Your shop is called Maulana Creative. How did you come up with that name?
The name Maulana Creative is a combination of my last name and a word that would best show people that I work in the creative field. There was one point when I changed my shop name to spice it up, but surprisingly, sales started to drop and there wasn't as much traffic. The results were extremely disappointing, so I went back to the original name and now sticking with it because I believe it's lucky.
What's your favorite thing about being a part of the Creative Market community? Have you found it beneficial to you?
This is the best marketplace that I've ever found for designers because of the supportive community and staff, and I'm very proud to be part part of it. I love how I can move freely, in terms of design, on this platform without any artistic limits.
What's one piece of advice you would give to your younger self?
Chase your dreams and don't give up because we can never succeed without trying. If you focus on what you genuinely love and enjoy, there is nothing to worry about because everything will fall into place.
Keep the conversation going!
This chat doesn't have to end here! Can you relate to Gilang's creative journey or process? Did you learn something new? Chat with Gilang in the comment section below. Products Seen in This Post:
Getting started with hand lettering?
Free lettering worksheets
Download these worksheets and start practicing with simple instructions and tracing exercises.
Download now!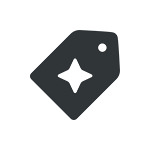 Creative Market