Five Tired Web Design Ideas to Lose in 2014
Even the coolest trends go out of style. Whether it's that eighth-grade haircut you wish you could forget or a dated UI, few things stay fresh forever. This is especially true for web design, where the year's hottest trends are outdated and difficult to use by the start of the following year. You don't have to be a slave to design, but if you want change, here are some web design ideas to ditch in 2014:
Too much text.Users who love to browse the mobile web don't want to take the time to read through long blocks of copy. Unless you're designing a blog or news site that depends on written content, try to keep it tight. Paragraphs need to be short, and the majority of your pages shouldn't feel overcrowded with text. Large images can help give the pages more visual impact.
Overly lush graphics. Yes, sites have to be eye catching and visual impact really counts, but, slow-loading pages turn off more users than they attract. All 3D elements and animated transitions need to be placed strategically. If you feel you really need one, make it relatively fast to load and enhance the loading screen with interesting colors or a visually arresting progress bar.
Font buffets. In today's day and age, it's tempting to want to use a variation of fancy web fonts. Resist the urge. Curate, curate, curate. Find one font that suits your site and leave it at that and avoid fonts that are hard to read. This also goes for mobile web design. Even a basic, "boring" font like Helvetica can create an impact with great typography and layout.
Stocky looking stock images. You've probably seen this one before. It's become a major pet peeve for users. Make sure any images you use are specific to the site's owner. Avoid images that have a blurry, out-of-focus or overly glossed up look of stock photography. In addition, make sure all shots of staff, if applicable, are appropriate for the site. If it's a corporate site, animated shots might look unprofessional, but portfolio sites should have evocative portraiture.
Inorganic UI. Users need to be able to navigate a site intuitively, so the content should be clearly prioritized in the layout and typography. All forms need to be self-explanatory and the navigation through each should be simple. If that parallax scroll hijack you were thinking about isn't completely necessary for your site's usability, than it might be too much.
These are just a few web design concepts you should move past. Obviously, there are some great timeless design ideas out there and as long as you are creating a great UX, you can decide what trends to follow and what trends to ignore or modify.
Getting started with hand lettering?
Free lettering worksheets
Download these worksheets and start practicing with simple instructions and tracing exercises.
Download now!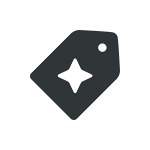 Creative Market