50 Genius Packaging Designs That Made You Want to Buy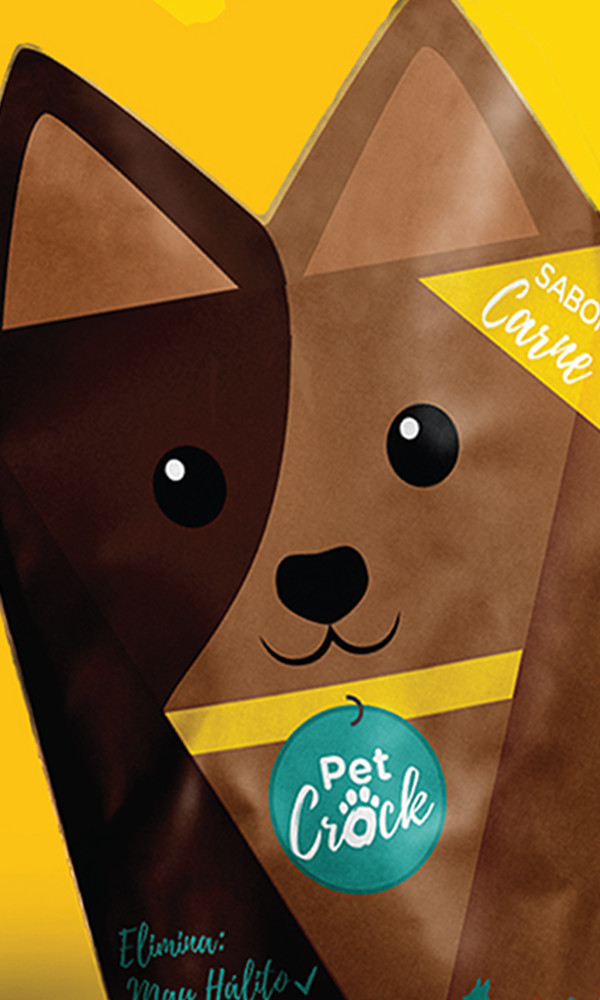 I go to a specialty grocer in my town for lunch pretty often and when I'm waiting for my order I make sure to check out the packaging in the chocolate, coffee, and candy aisle. I don't know if you're like me but there are few things that perk me up like a cleverly packaged product. I'm constantly impressed by the creativity that goes into package design projects.  Package design is a great way designers show off their skills. As designers, packaging requires so much of our abilities since it includes all the design ingredients: typography, layout, color palette, patterning, paper and material choice. It's also a field that constantly changes as new materials come to market and print processes advance.  Here are 50 totally creative, gorgeous and innovative package design projects for your inspiration. Enjoy!

1 Jinnan Agricultural Corporation packaging by Charry Jeon takes a traditional and formal design approach yet the monoline logo style is quite contemporary. The design demonstrates attention to detail and a focus on materials on the part of the designer. The tissue wrapping printed with an illustrated pattern is lovely.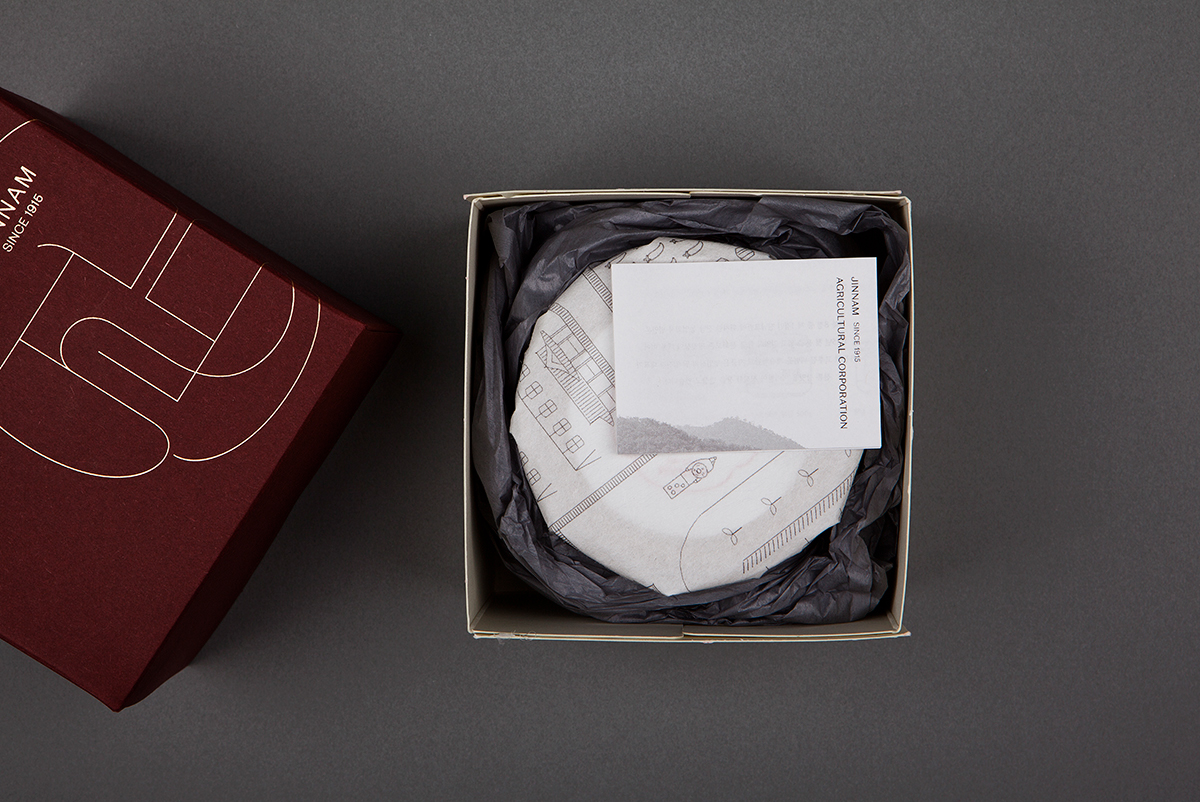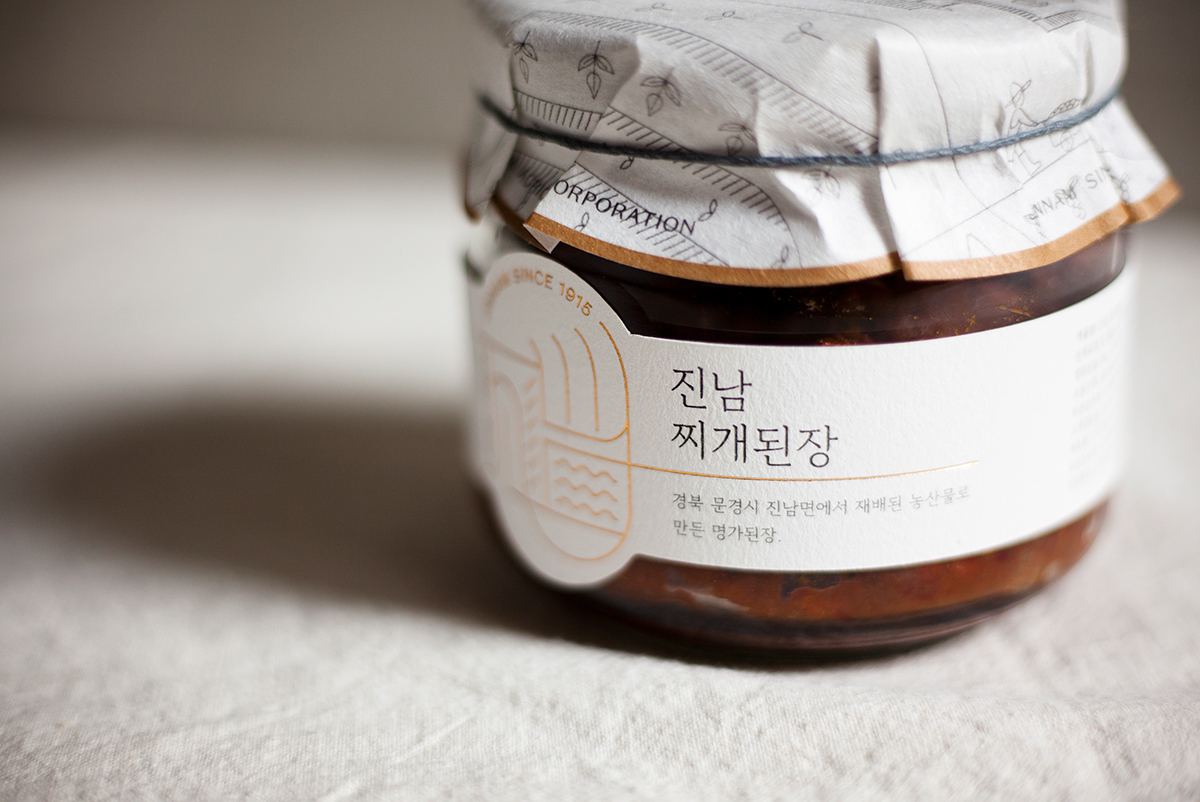 2. Black Arrow Candles packaging by Monique Robins has a minimalist and sophisticated visual style but uses a wood texture to enhance the brand image and bring a rustic warmth to an otherwise austere design.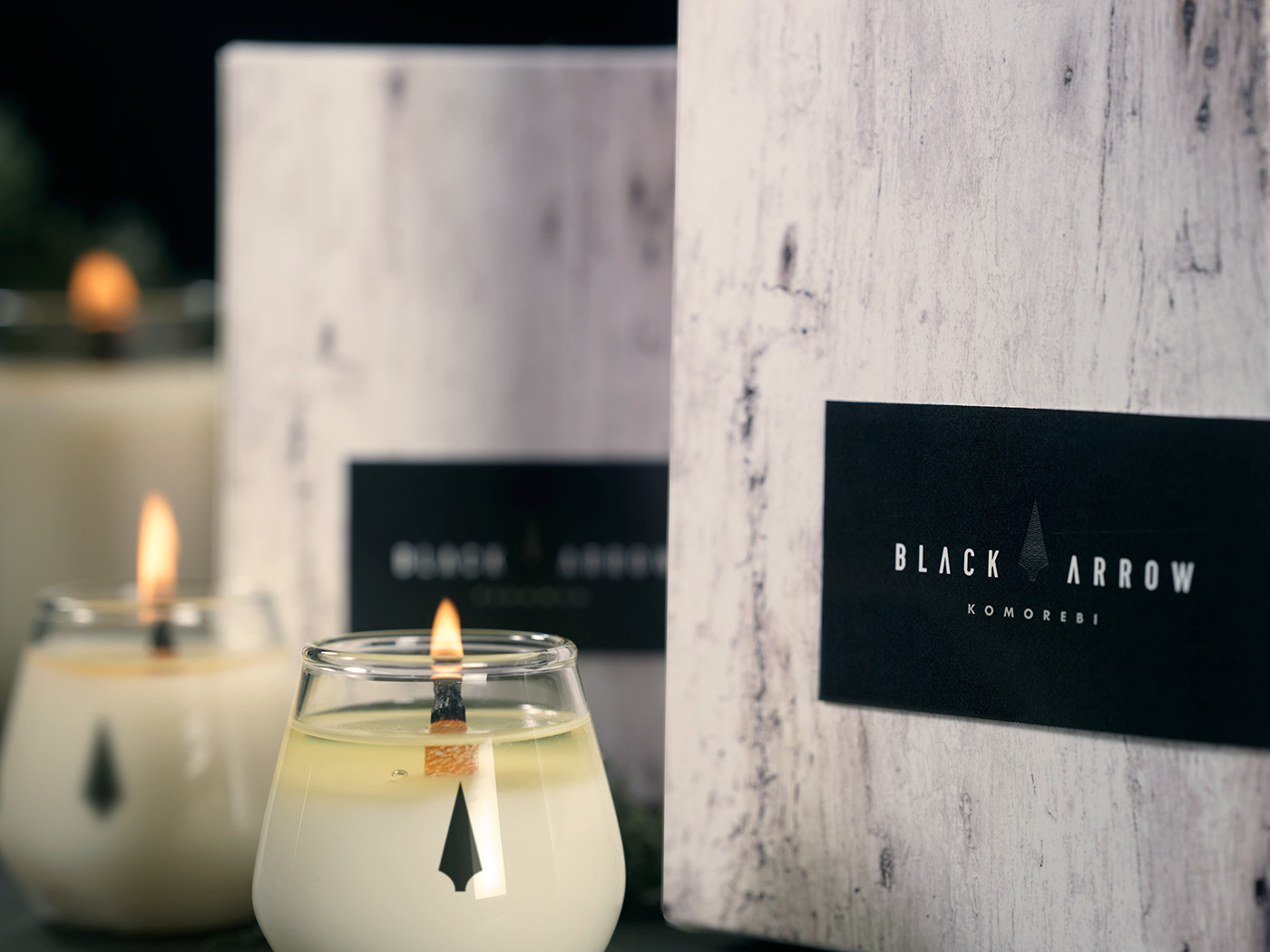 3.  Keap + Objectify Matchbox Set is inspired by vintage Japanese matchbox art. Each matchbox has original illustrations and when stacked together a Japanese proverb is revealed on the side: "It is useful to first see the spark before the fire."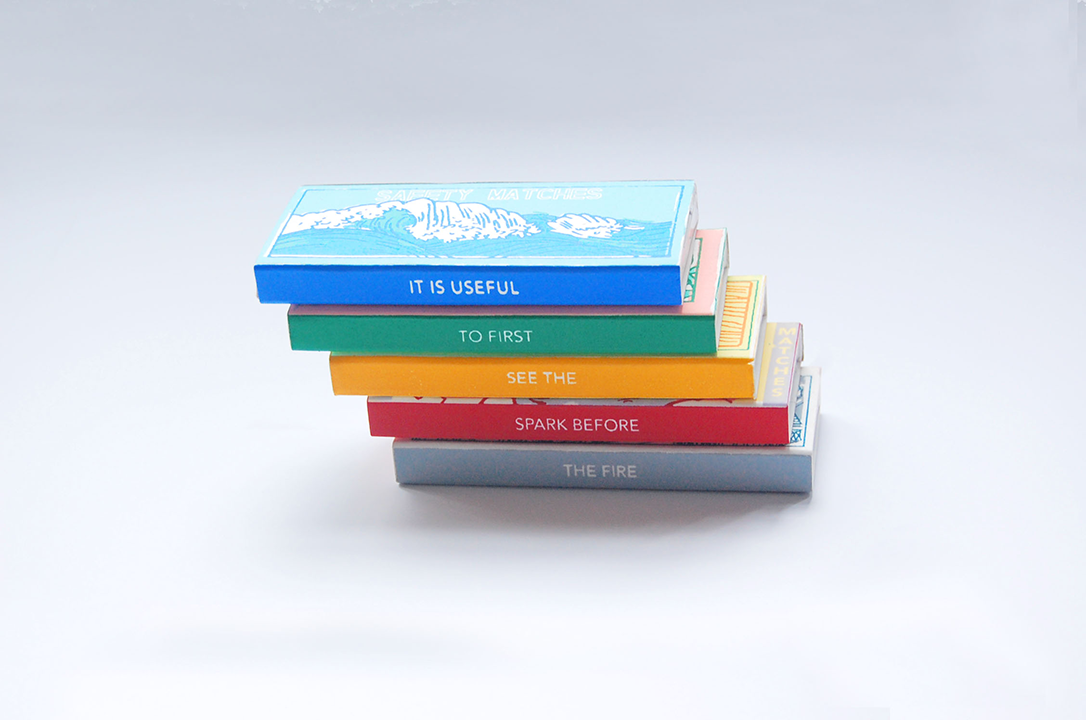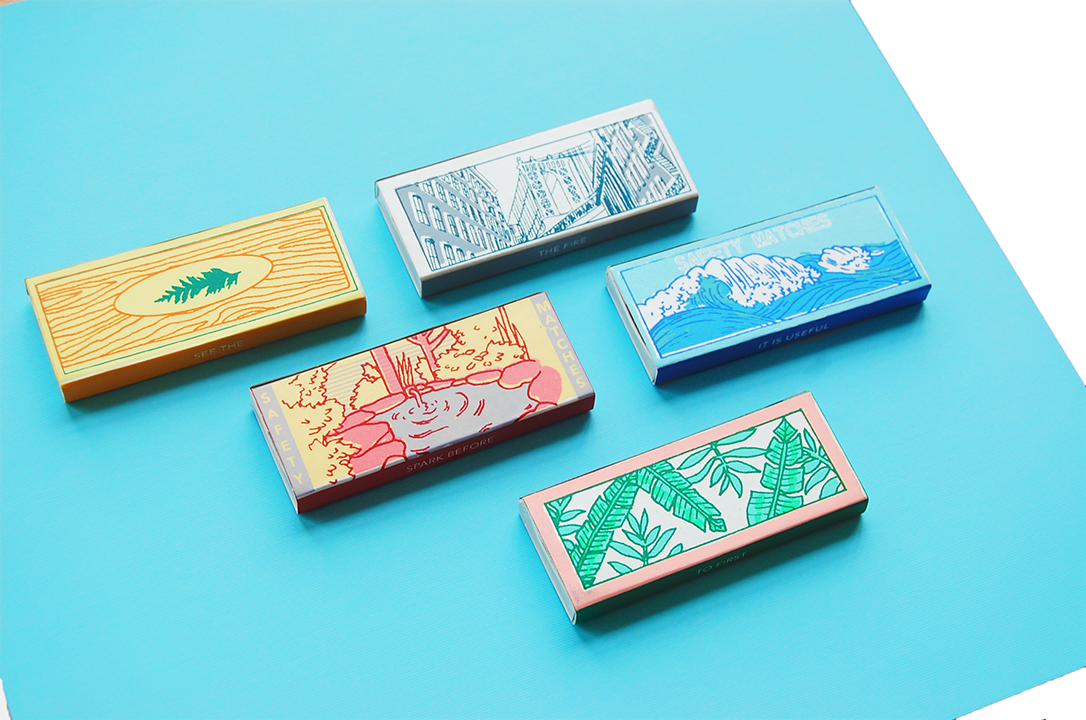 4.  Almanac 2016 Grand Cru by Chad Michael Studio beautifully demonstrates how far vintage-inspired typographic designs have come. The intricacy and craftsmanship of this design are on a whole other level.



5.  John Barr Whiskey by designers Matt Erickson and Alan Colvin of Cue is a clean, contemporary take on classic Spirits package design. The typographic combinations and perfectly-balanced monogram are choice.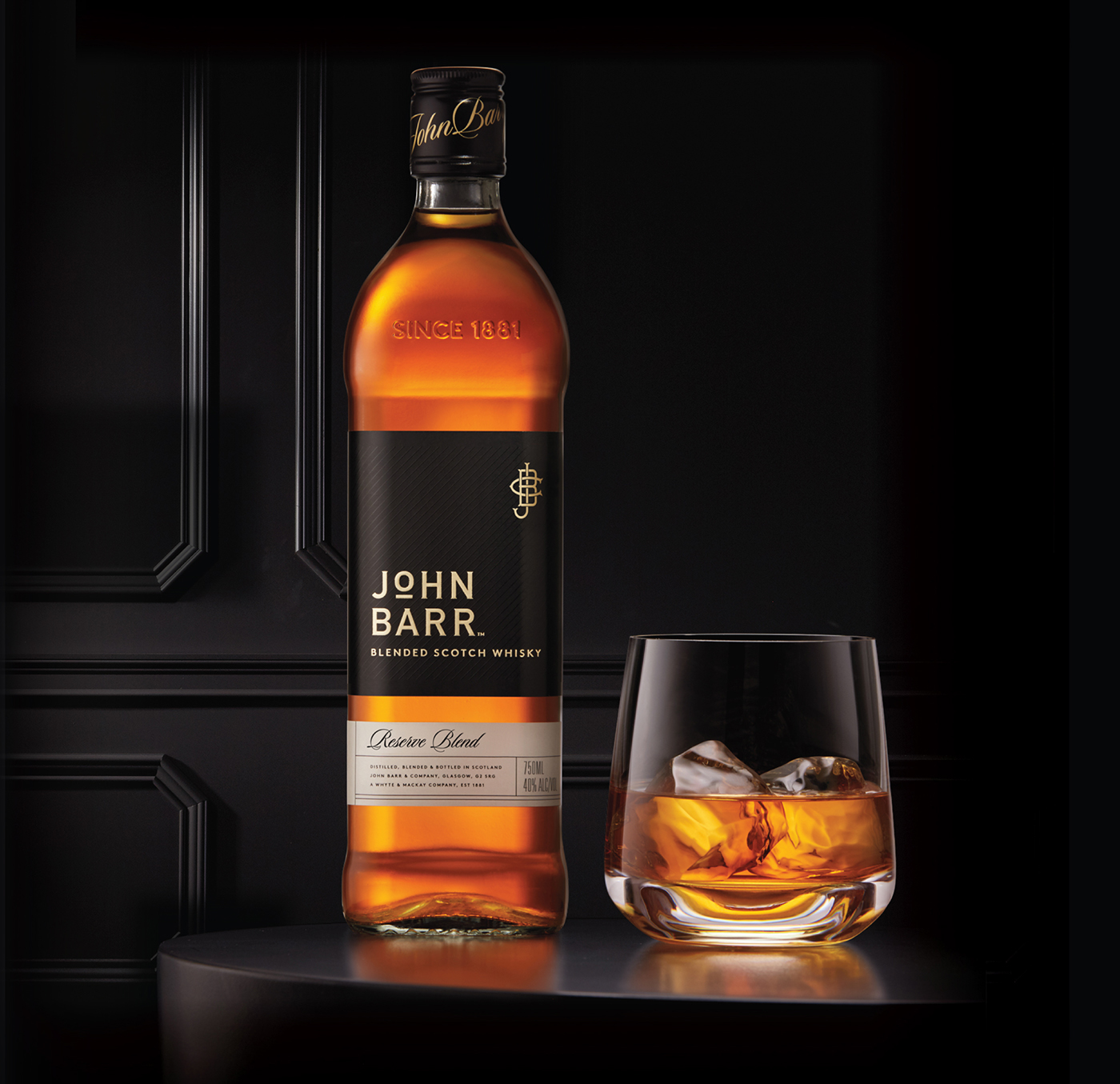 6.  Marble Punch Artisan Chocolate package design by Aoshung Wang uses different marble textures for each variety of chocolate. The patterns are paired with a bold, clean and high-contrast wordmark. A visually pleasing design, the packaging appears almost like a present to yourself.



7. Dripp Boxed Water by Salih Kucukaga has a clever visual concept and uses the package form and material to push an eco-conscious idea. Indeed, boxed water is better. The type pairing here is also very well done.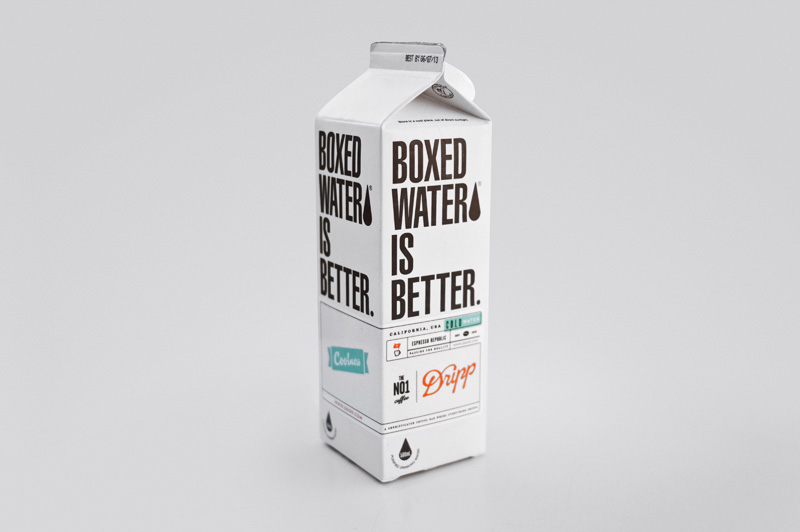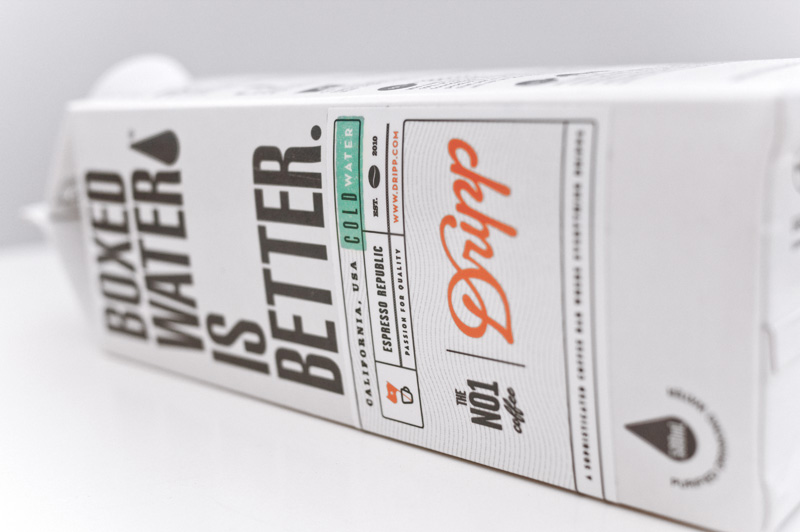 8. Ample Hills Gilmore Girls Icecream is a lo-fi package design with a lot of appeal to their market, Gilmore Girls fans! The illustration with its 6th-grade school textbook style has a kind of informal friendliness that is awesome.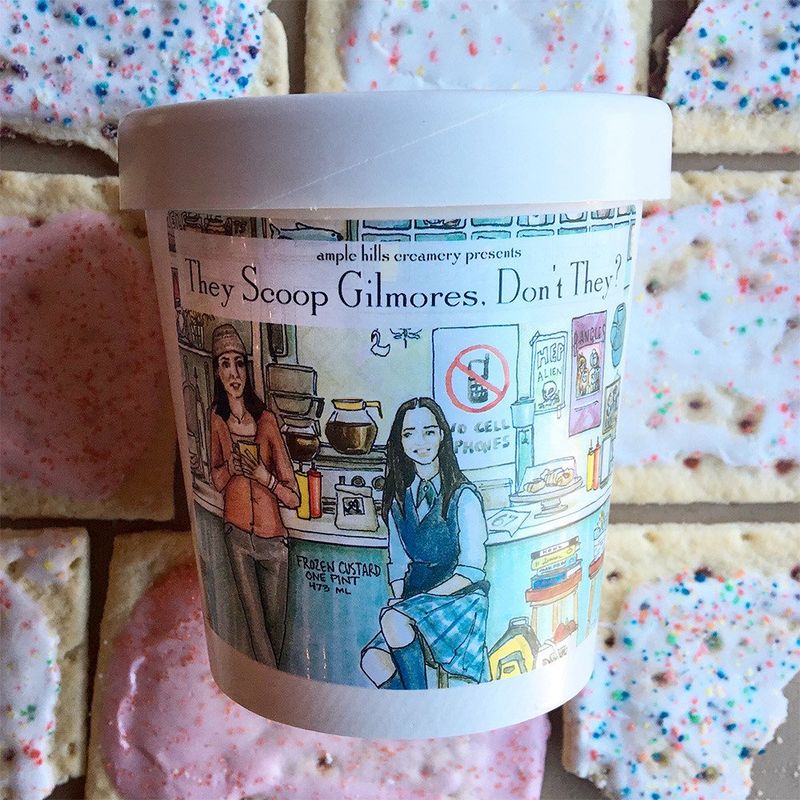 9.  Little Yum Yum Baby Food by Juliette uses a basic die-cut of a smiley face that works perfectly with their super sweet and simple brand.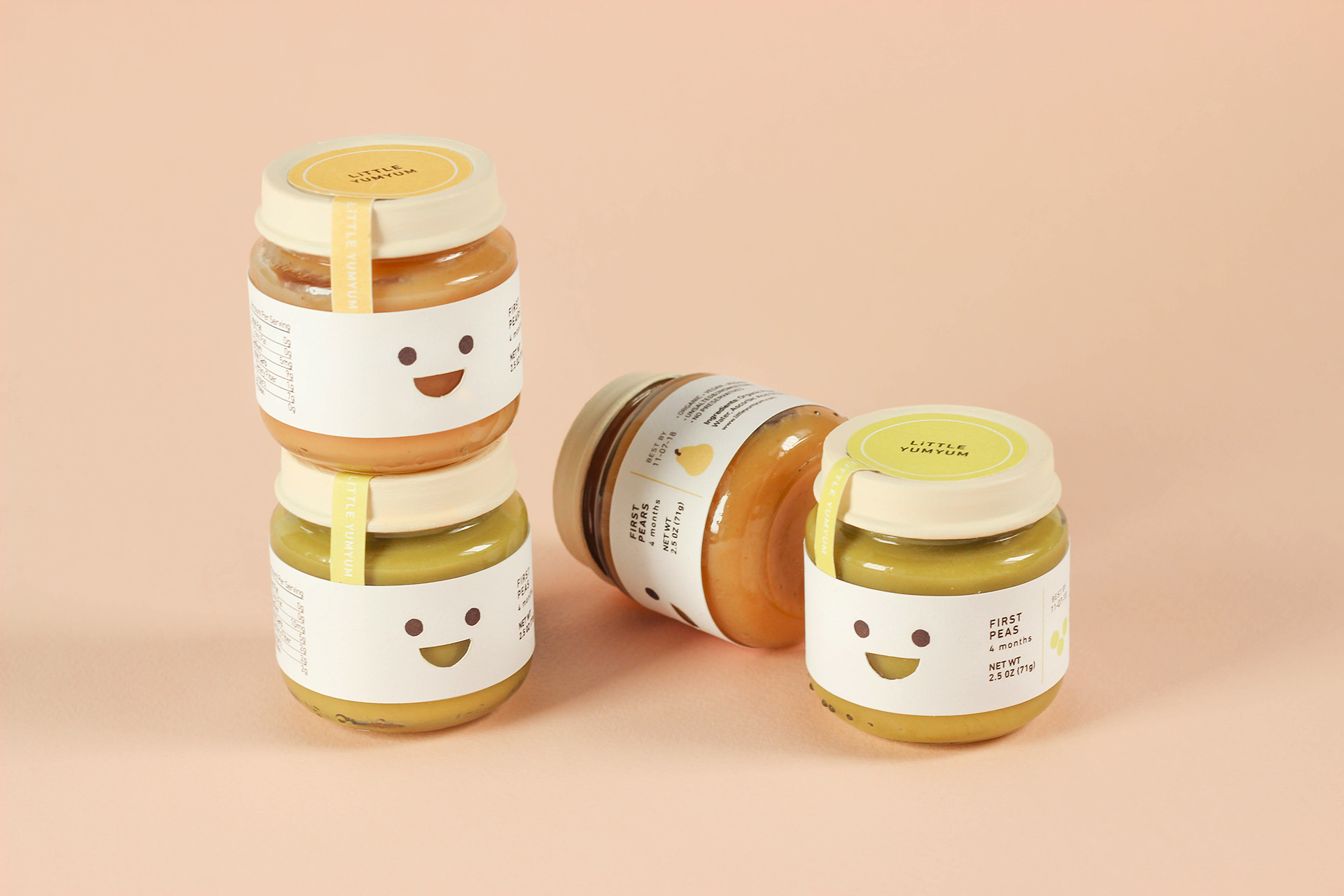 10.  Lollia Shea Butter Hand Creme has a decorative, vintage-inspired, and feminine design with lace-like patterning on the tube and die-cut case.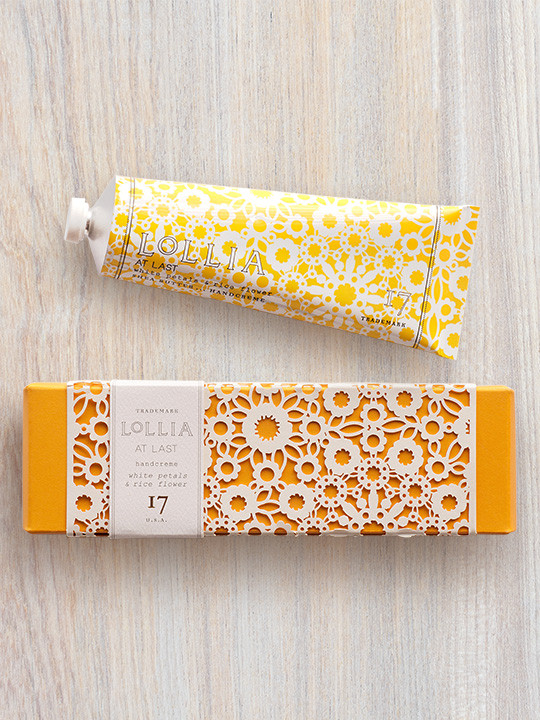 11. Backpack Wine Co package design by Laurent Varlet uses funky patterning and quirkly fonts to give this design a laid back feel while the clean layout and color palette make the design appear more conservative, premium and almost nautical.  The combination of these elements seems to be saying "this is a good wine you can drink out of can."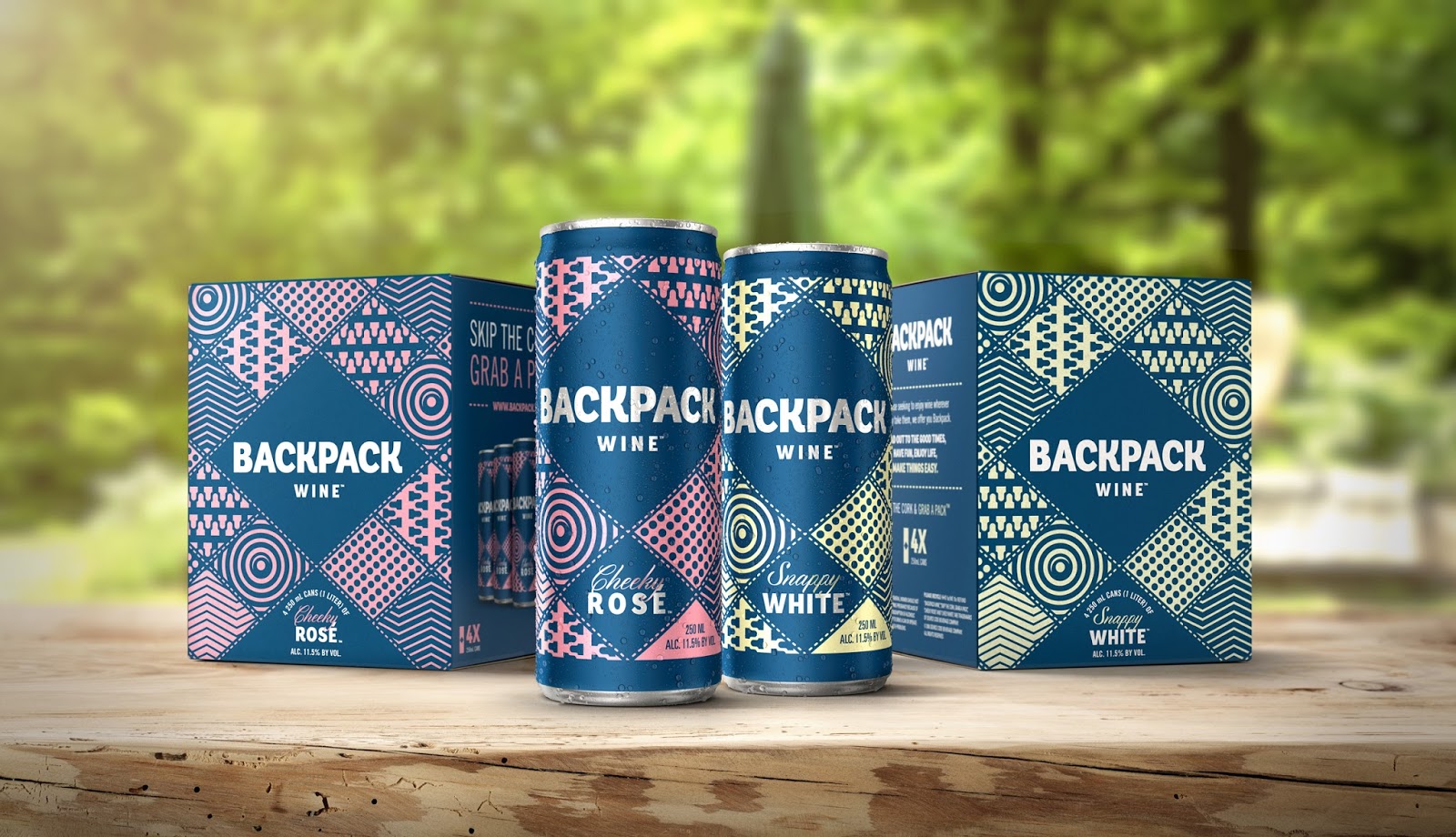 12. Recover Regimen by Cue has a deluxe spa-ready typographic design with a 60s inspired monogram in gold foil. The warm brown, cream and latte palette gives it an almost edible yet earthen look.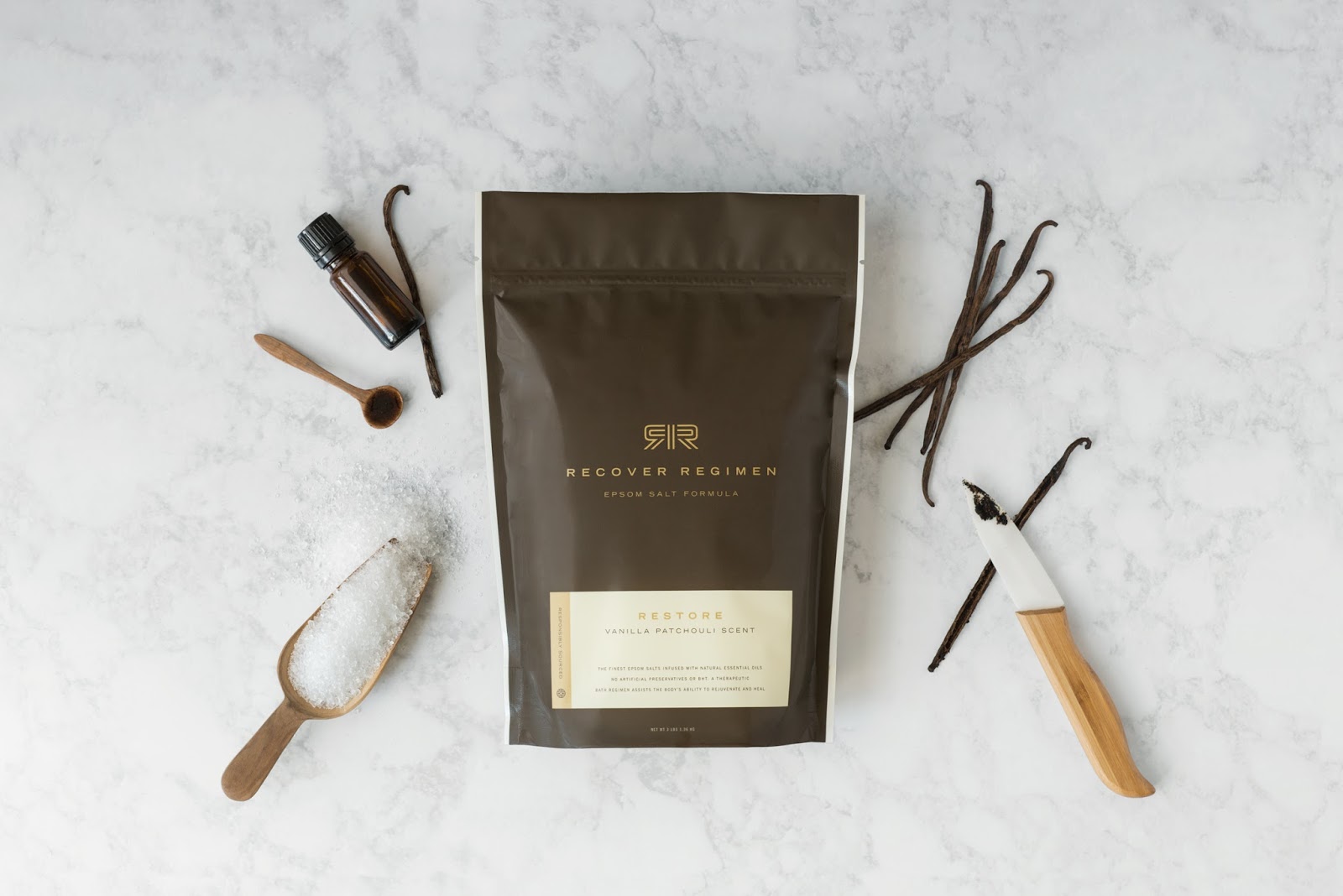 13.  Peet's Cold Brew Packaging by Pavement has a clean and retro design. The type design seems inspired by old Americana signage. The milk carton-esque packaging is clever and fun.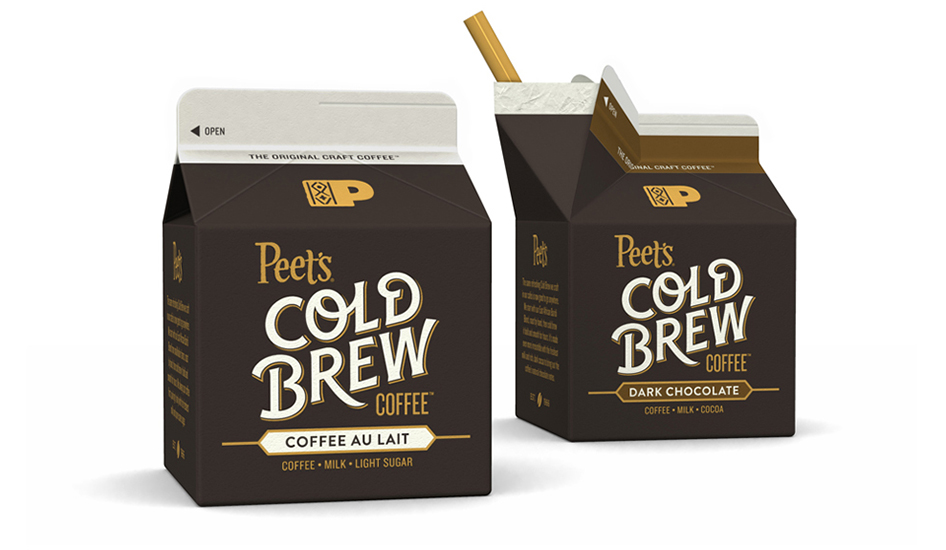 14.  Waitrose package design by Turner Duckworth is clean and deceptively simple, yet the composition and arrangement of elements show their artistry and attention to detail. Check out that bean arrangement.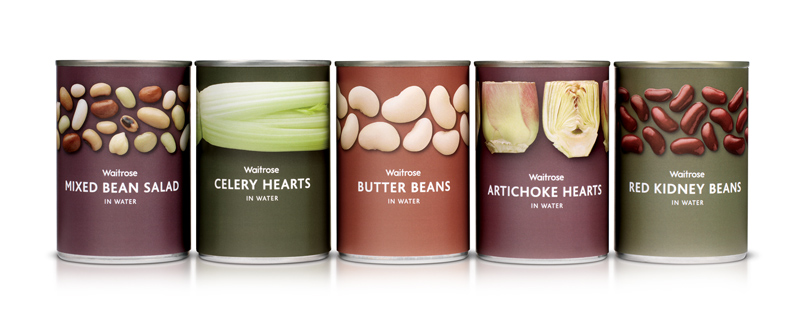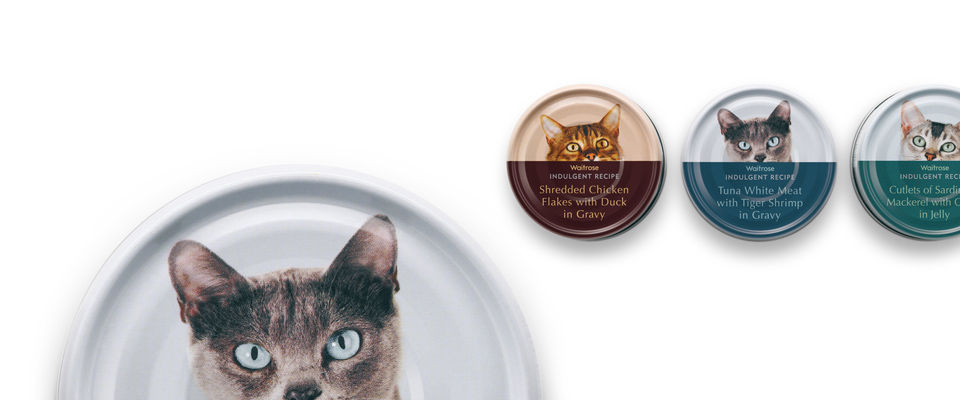 15.  Murphy Goode Wines by Swig combines two dark, black bottles with vintage-style badges. The badges are printed in a deep indigo blue with gold foil or on cream with dark blue ink and on high-quality card stock. The end result is a formal, crafted, expensive-looking product that could have been on your shelf for a day or a century.



16. Cafe Bustelo by Ojo is a fresh take on the  classic Cuban coffee package design. Ojo kept the amazing typographic style of the original logotype but changed the layout so it's stacked and vertical. The color palette was expanded upon and simple patterning was added for visual interest.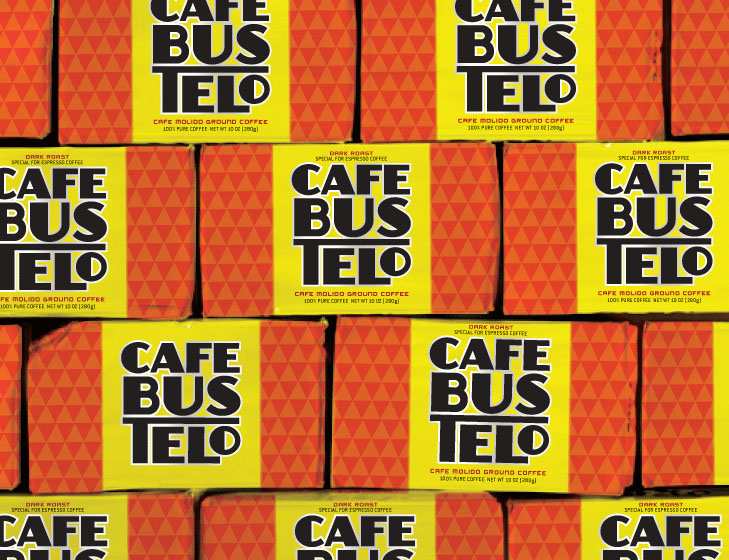 17. The Bernie Sanders Join-the-Action Figure is inspired by action figure packaging from the late 70s and early 80s and has a patriotic red, white and blue color palette.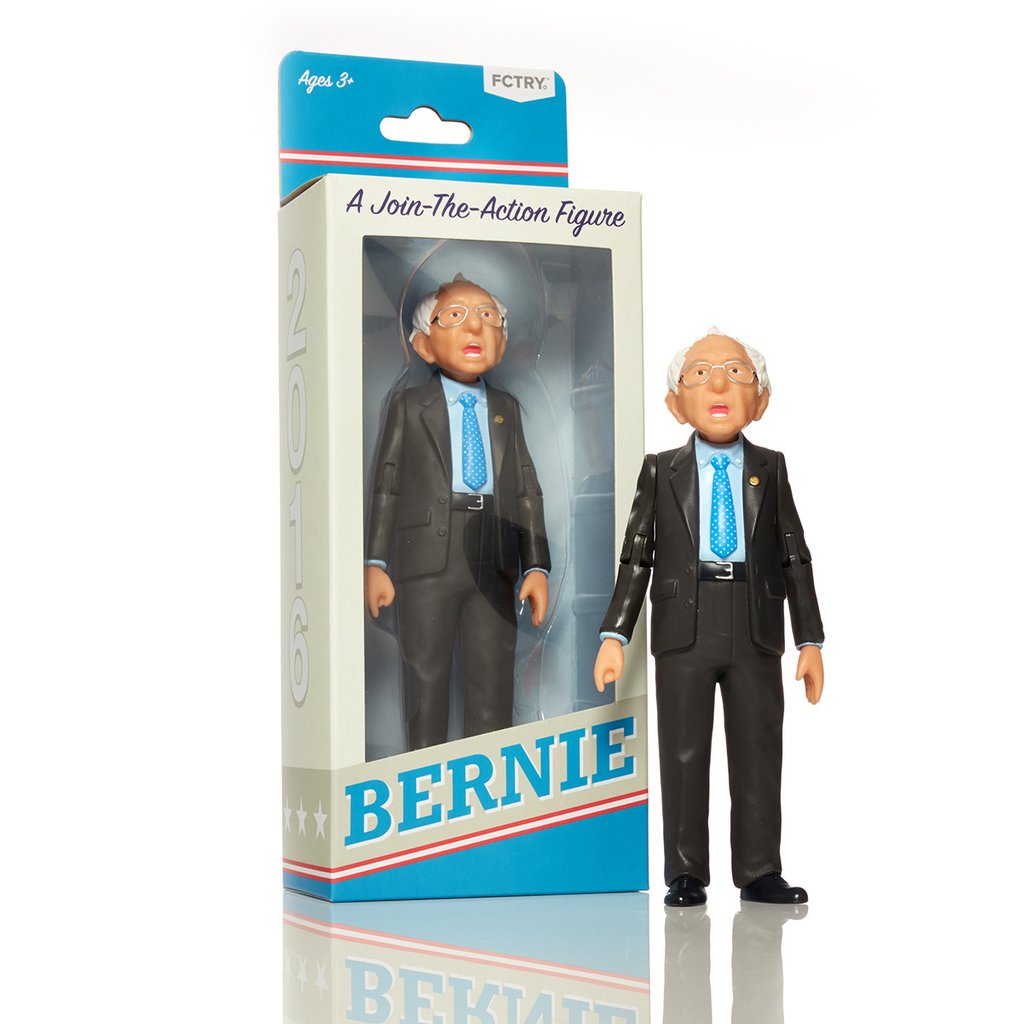 18. Adidas Athletics by Colt package design has a futuristic geo form with soft white spikes in a rectangular case that works well with the 45 degree angles of the Adidas logo.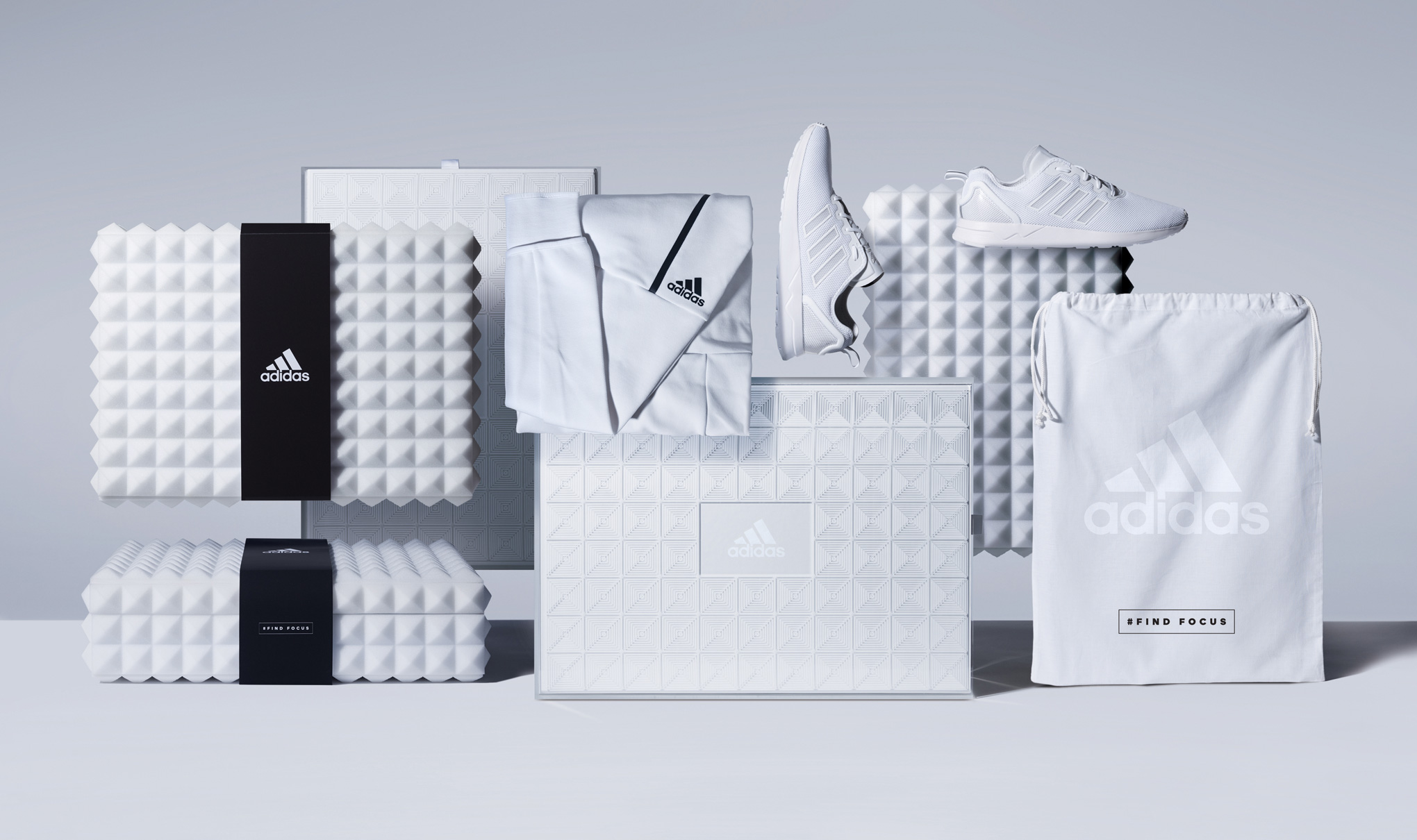 19. Green Press by Dimes Agency is a minimalist, clean almost clinical package design. The minimalism really makes the color of the juice be the star of the design. The lines, underneath each ingredient, are similar to the ones used on a glass measuring cup or beaker.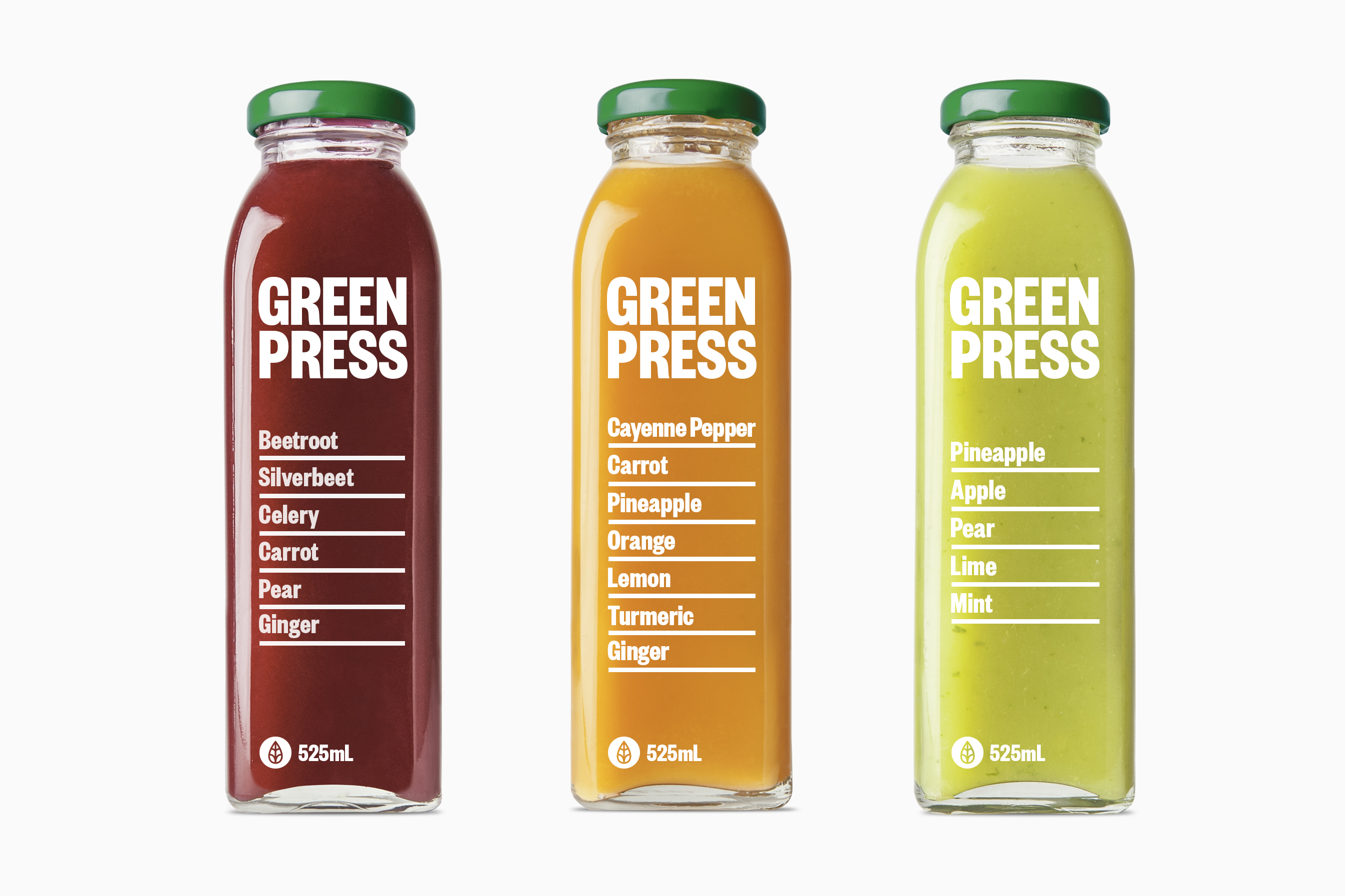 20.  Grabbo! Salads package design by NC Studio has a custom shape that makes it easy to open, toss and shake your to-go salad so it's ready to eat at lunchtime. The graphic design is colorful with some nice typography yet it's also not over-designed with a lot of text effects and shading like some food products.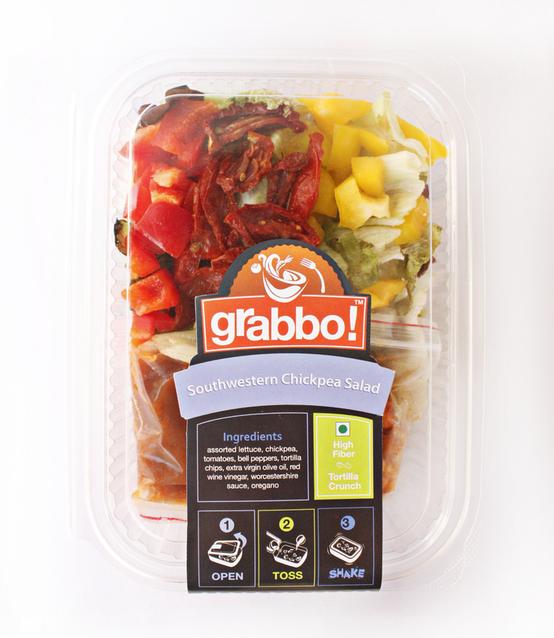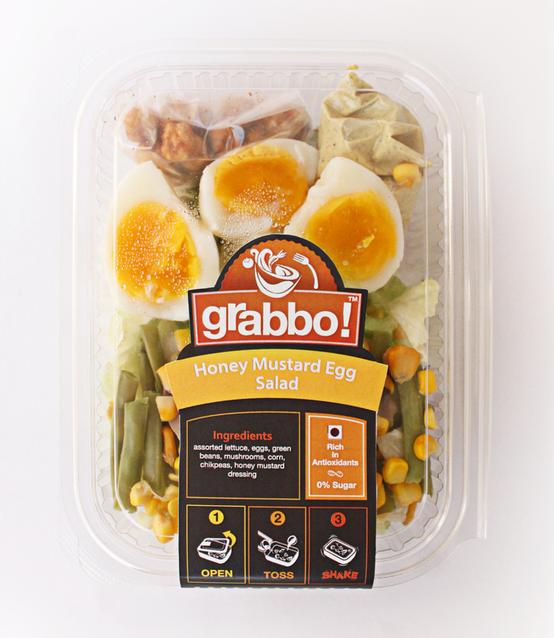 21. The Good Hippie: Artisan Skincare + Beauty package design by Lauren Cooke uses real watercolor artwork by Satsuki Shibuya that has a soft, relaxed and feminine feel. The tubes also have small illustrations of natural ingredients and bring even more artistic detail to the designs.



22. The Pet Crock packaging by Jessica Santos is a playful  package design that is shaped and looks like your favorite dog breed.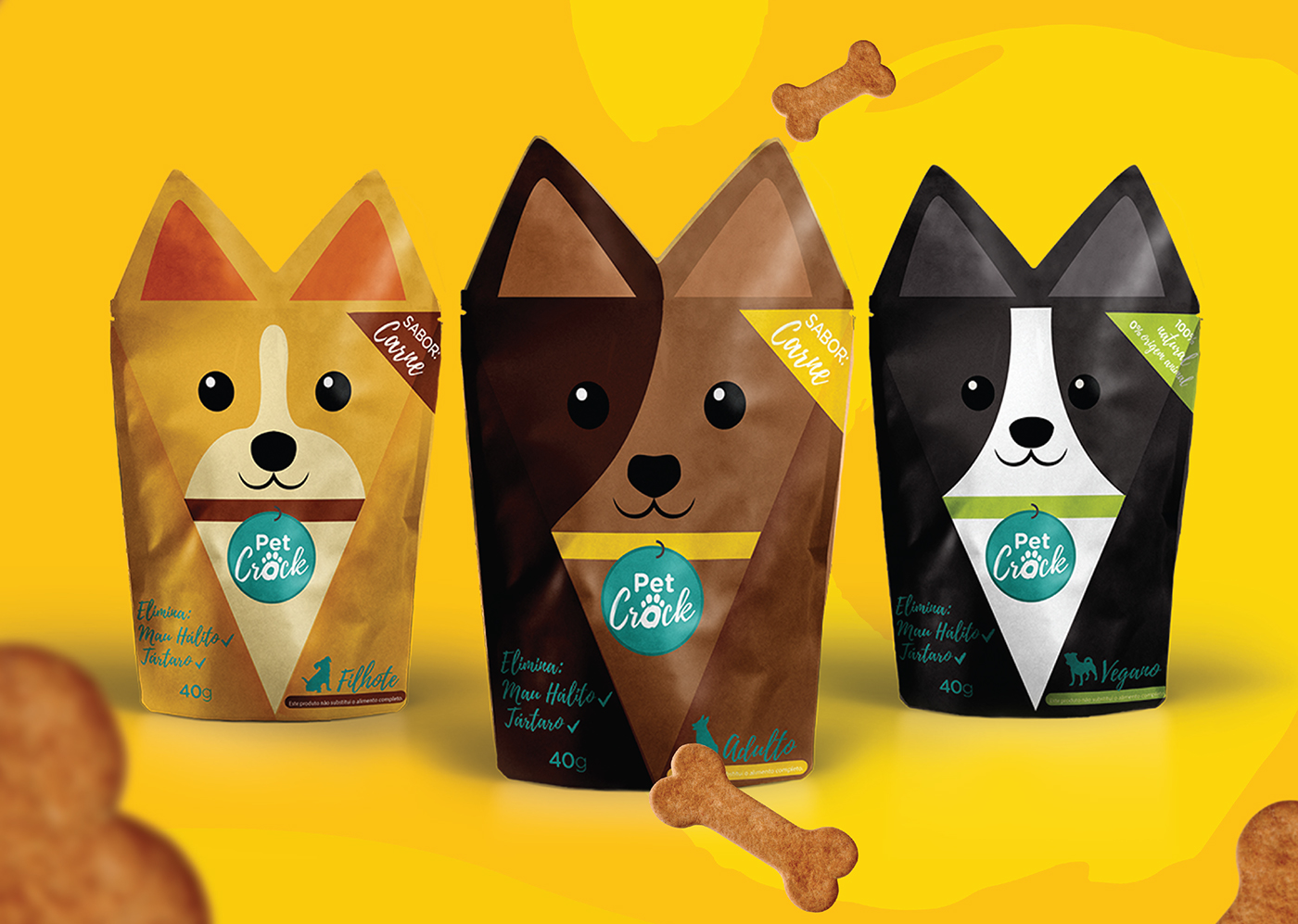 23. The Bacao packaging project by Laia Avinoa is designed to make it easy to hold and carry fast food and drink and the materials used for everything are biodegradable.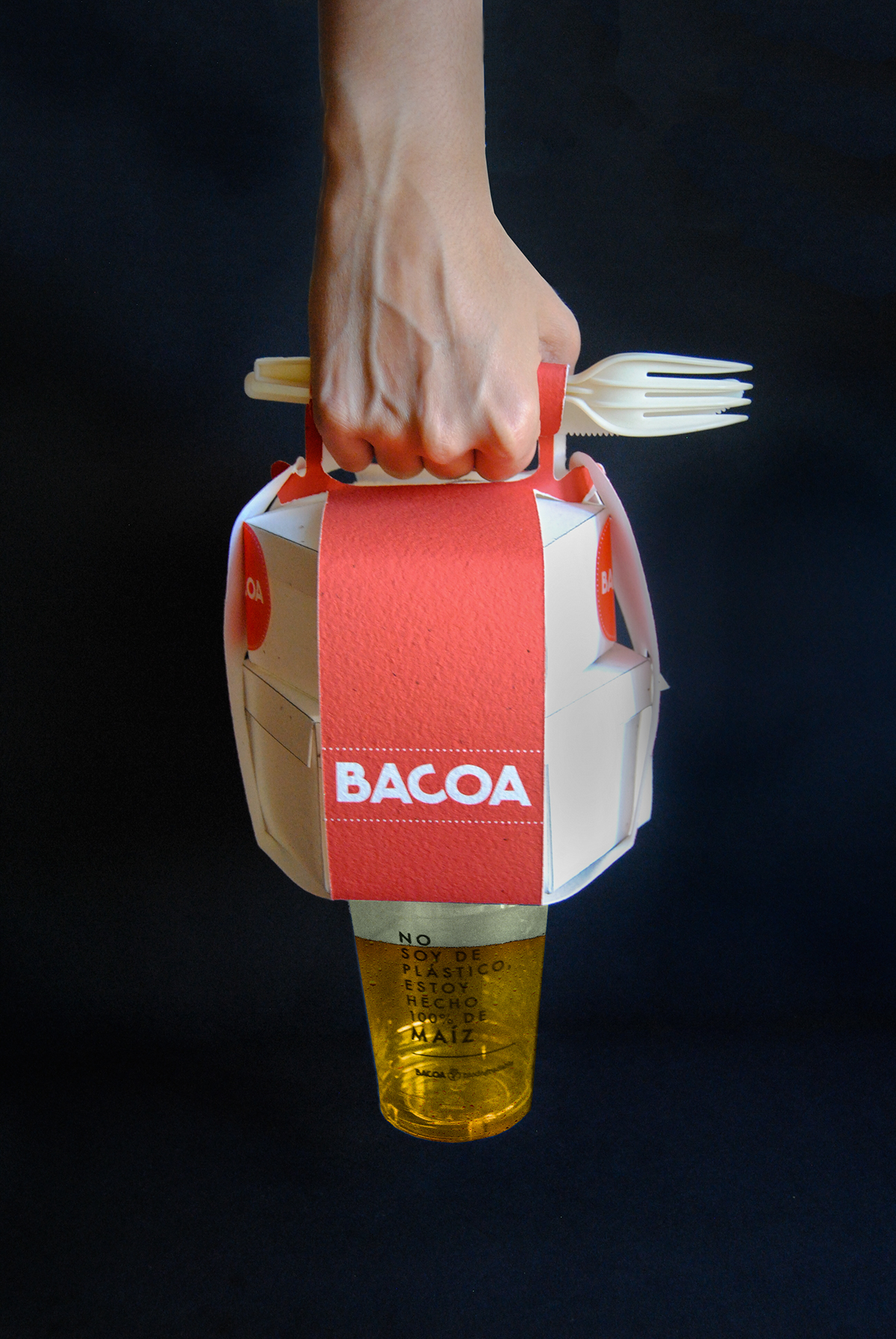 24.  T2 Teas packaging are all really gorgeous with ornate patterning, bold colors and unique visual concepts. The T2 Moonlight Magic gift set is one of their latest products with excellent font pairing and a Art Deco inspired style.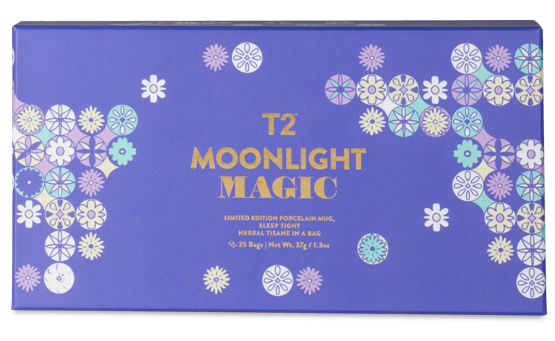 25. Marc Jacobs packaging by Established appears clean and futuristic yet the swirled pastel marble brings a soft and fun feel to the design. Are these cosmetics or candy?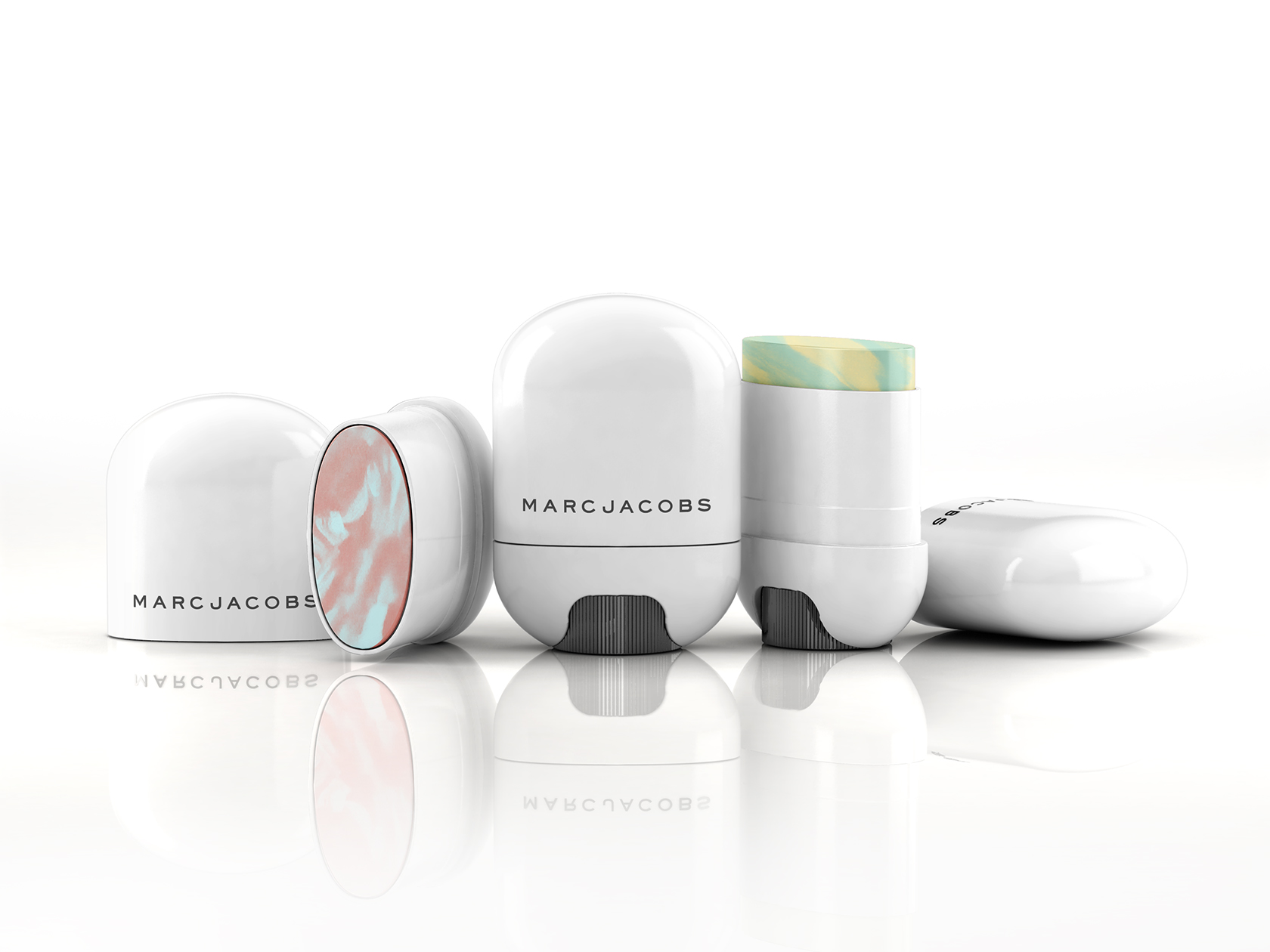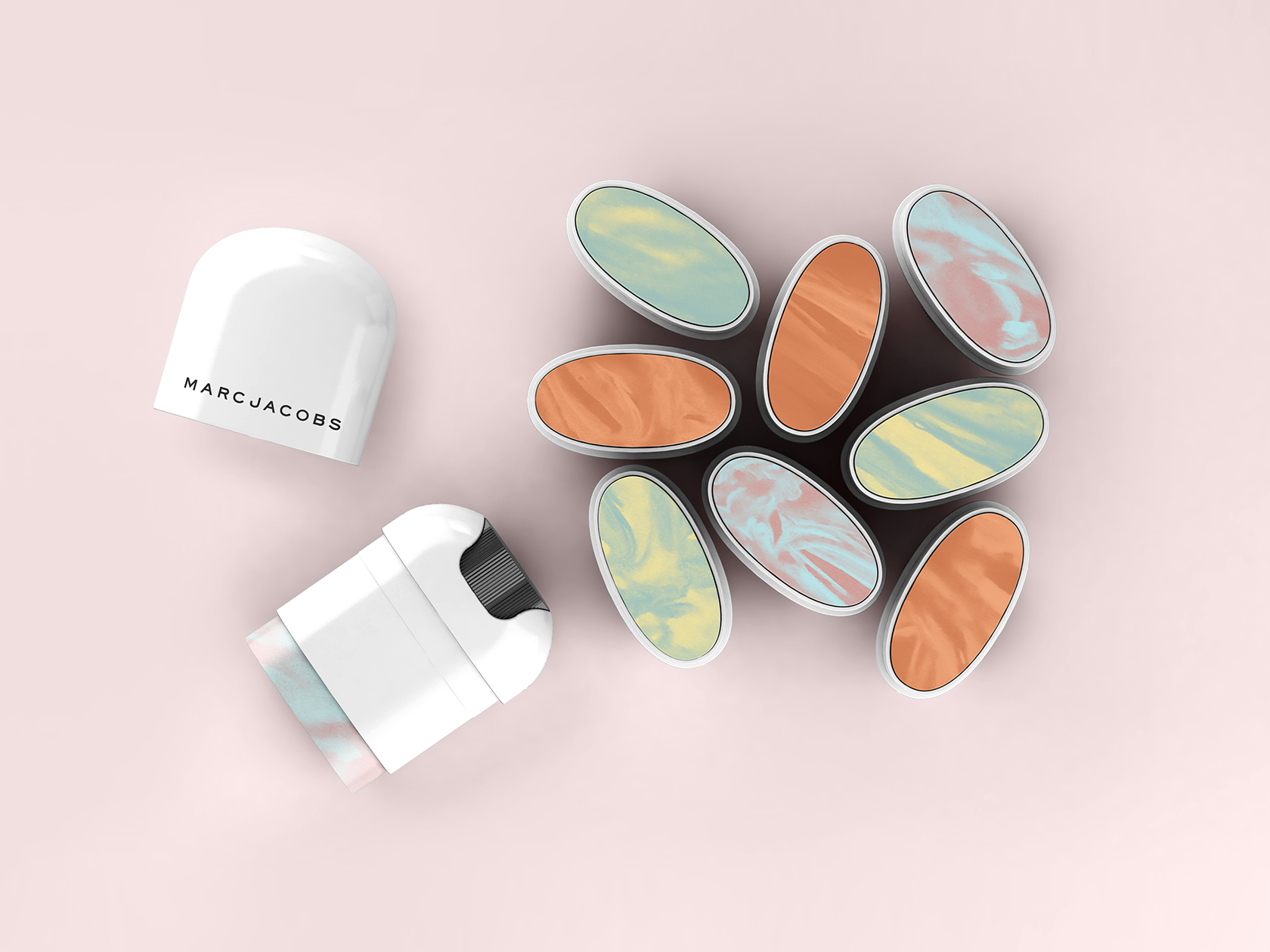 26.  The Lego Playbox bag design by Junho Lee makes your hand really look like a Lego hand when holding the bag, now that is amazing.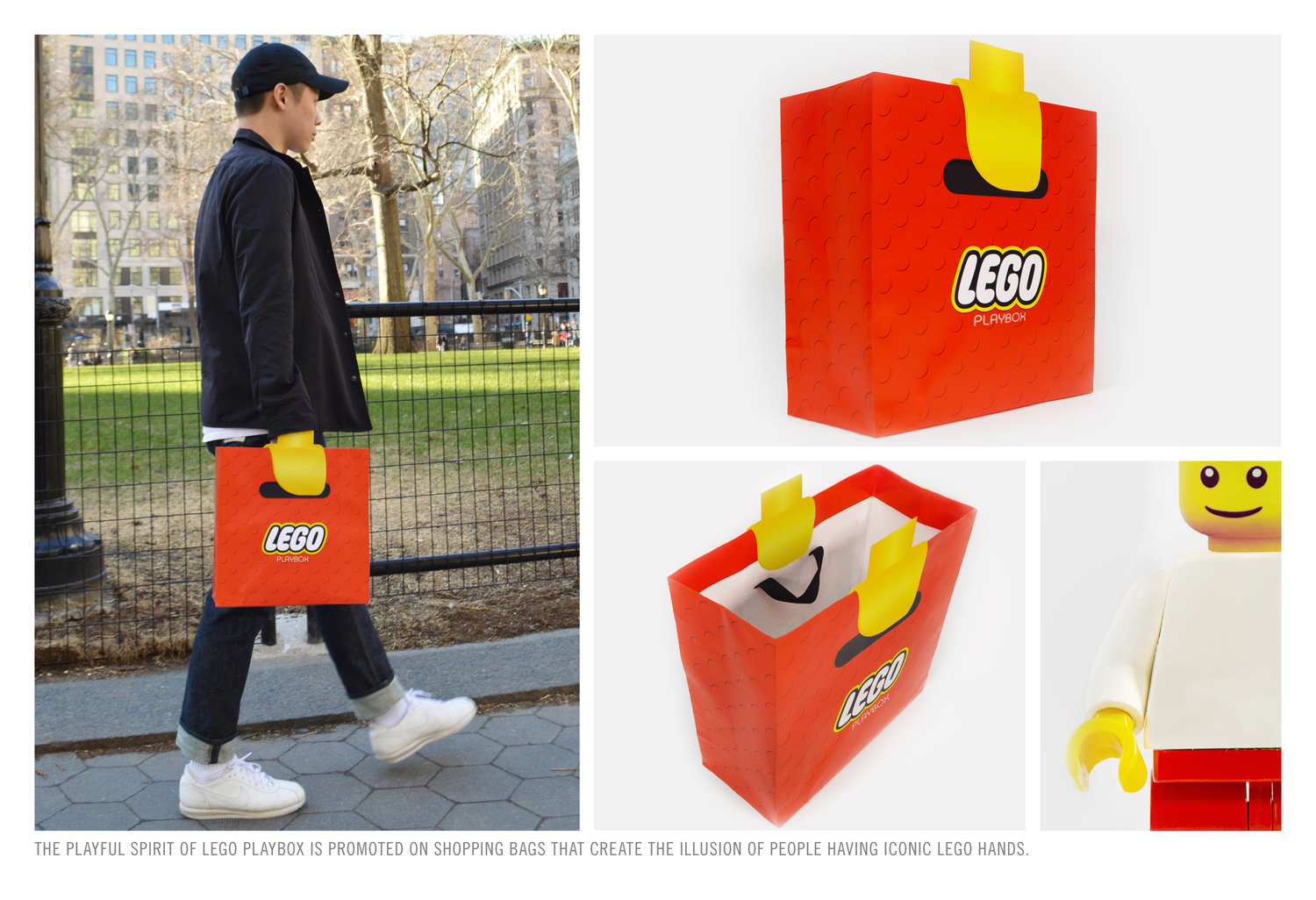 27.  Umi Sushi Experience packaging by Javier Garduno cleverly holds your stacked sushi boxes and has holes where you you can store your chopsticks when not using them.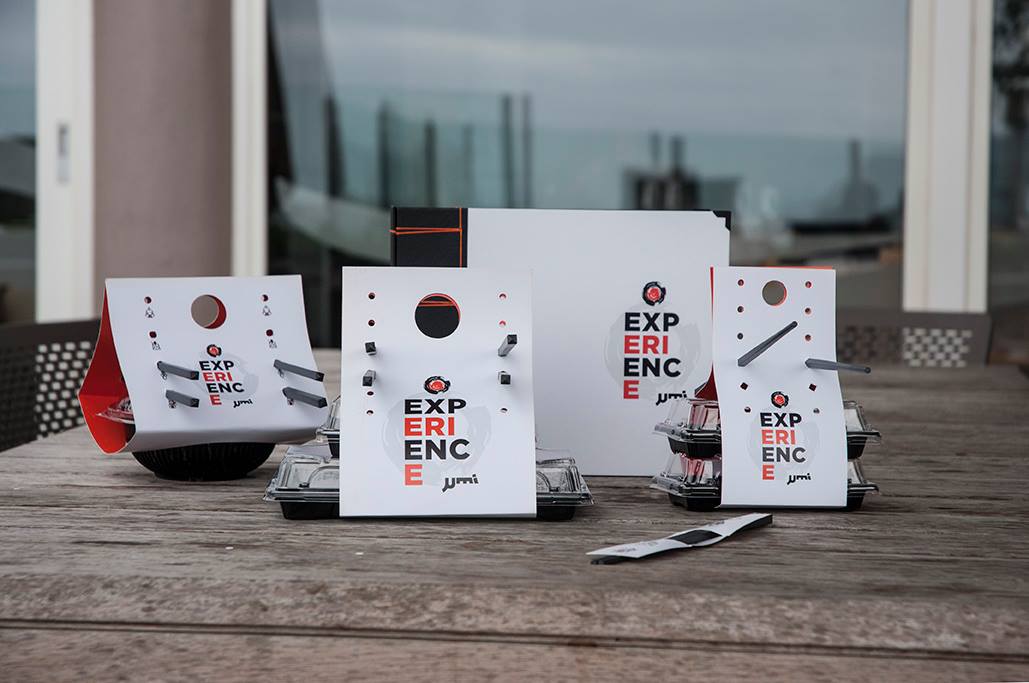 28. The Bartell Drugs Emerald & Spruce packaging and label project by Hornall Anderson captures the spirit of the Pacific Northwest with a colorful design of patterned peaks that appears both creative and homey.


29.  The Define the Difference conceptual design project from Puripong Limwanatipong is part packaging, architecture and advertising. The project is big-minded and has a minimal, monochrome, and futuristic visual style.  The modular granola is amazing.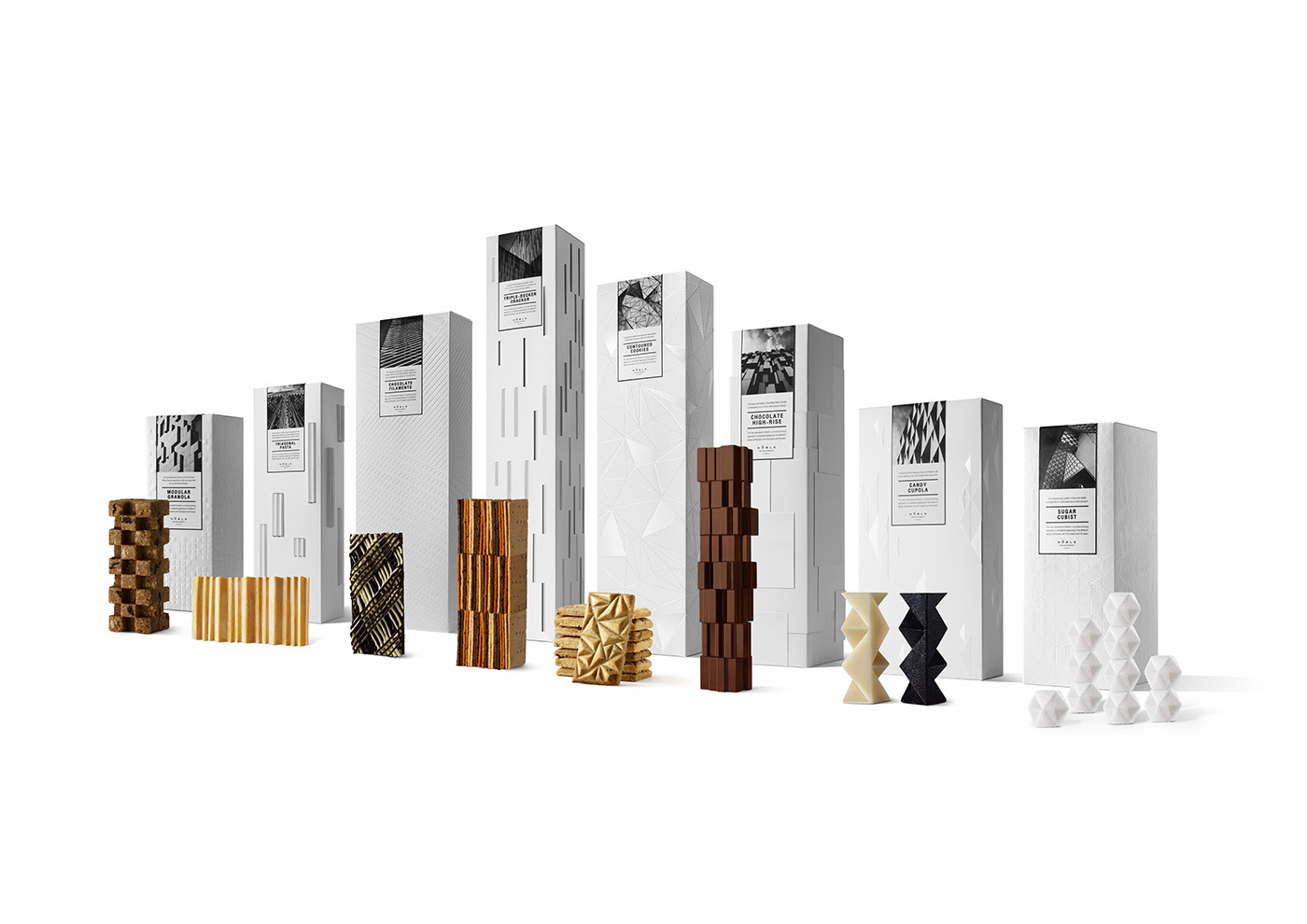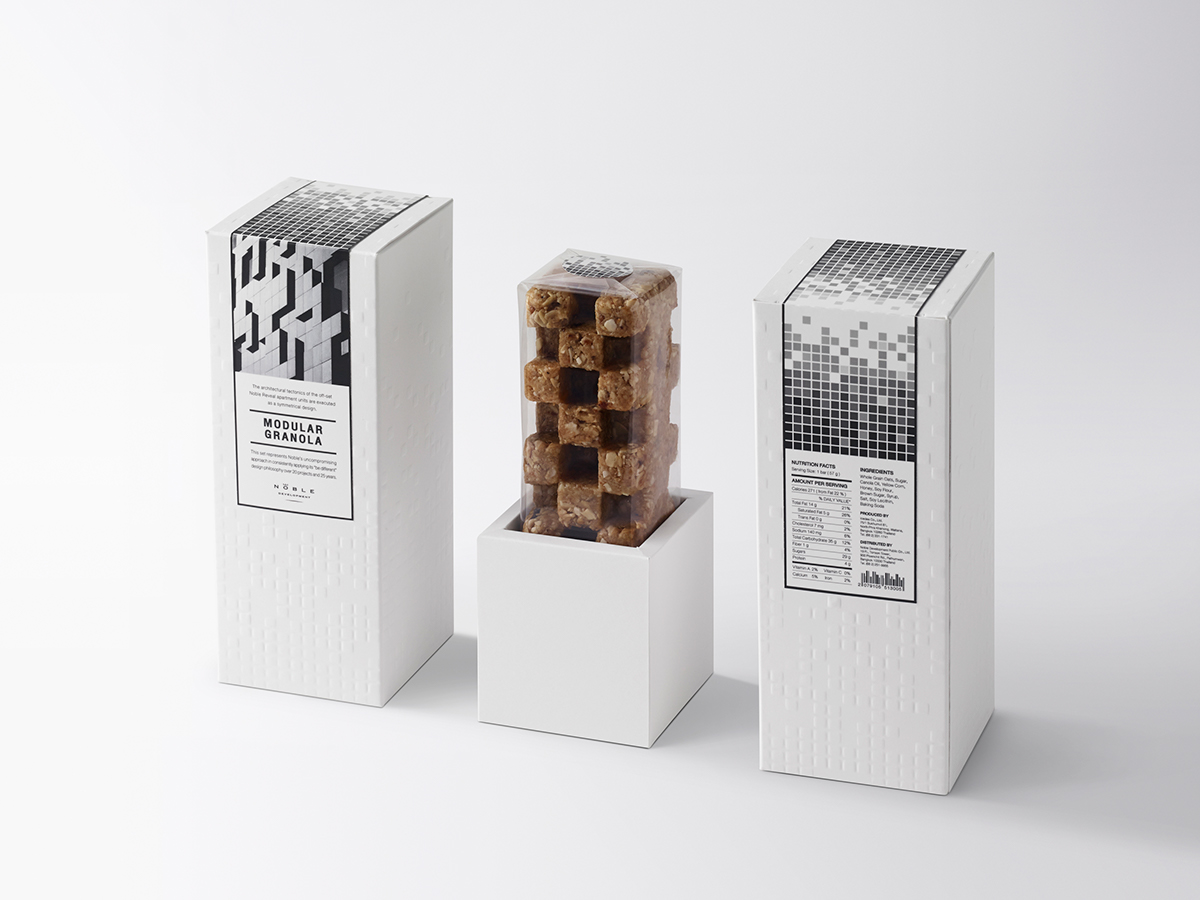 30.  Union Saison packaging project by Durham Brand & Co keeps true to the independent spirit of this brand,  adds some wine label design style and stays sensitive to considerations of typography, color, space and material choice.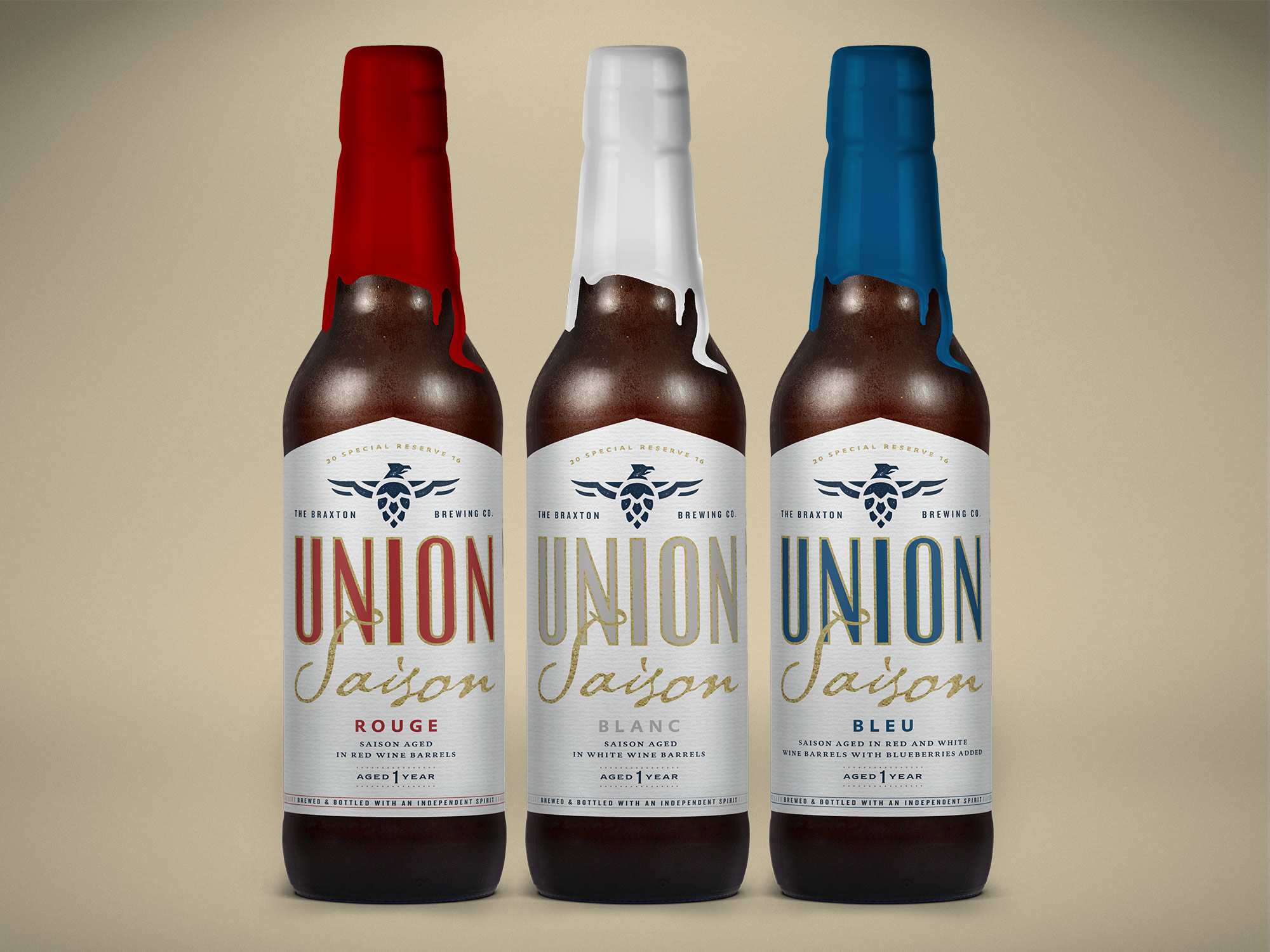 31.  Bronx Banner package design by Rob Clarke & Elmwood brings the amazing 3D beveled type. The design is bold and detailed, with great background patterning that adds a premium feel. The color palette is bright and friendly in mustard yellow and denim blue.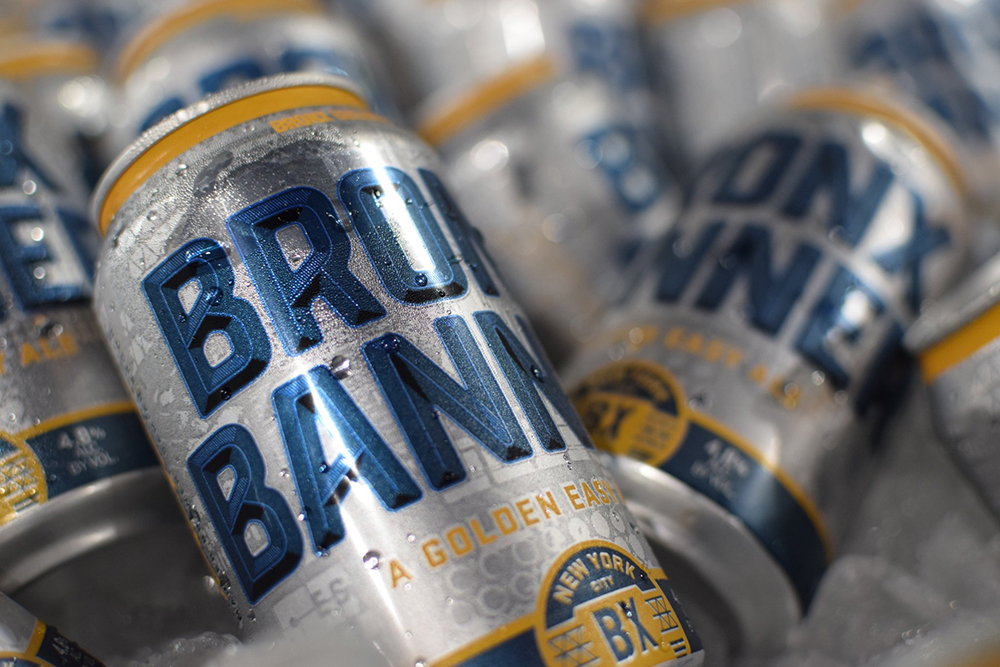 32. Mourai Playing Cards designed by Bob Case and Steward West are inspired by the Greek legend of the three fates. The illustration work is highly-skilled and the design has a dark and retro look.




33.  Jasmine Pearl Tea Company package design by Relevant Studios has a 50s retro look for typography and color palette and the canisters are 100% recyclable.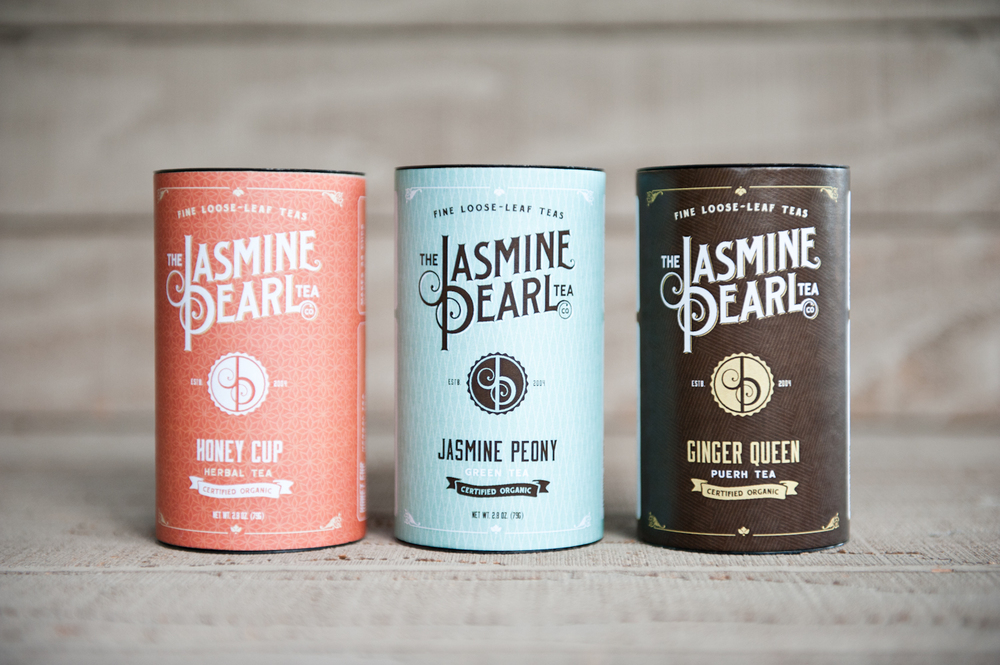 34.  Summerbird organic chocolate packaging by Homework Creative Studio is an elegant and fashionable design in a soft color palette. The packaging is very informative as well and includes a complete taste profile for this popular chocolate.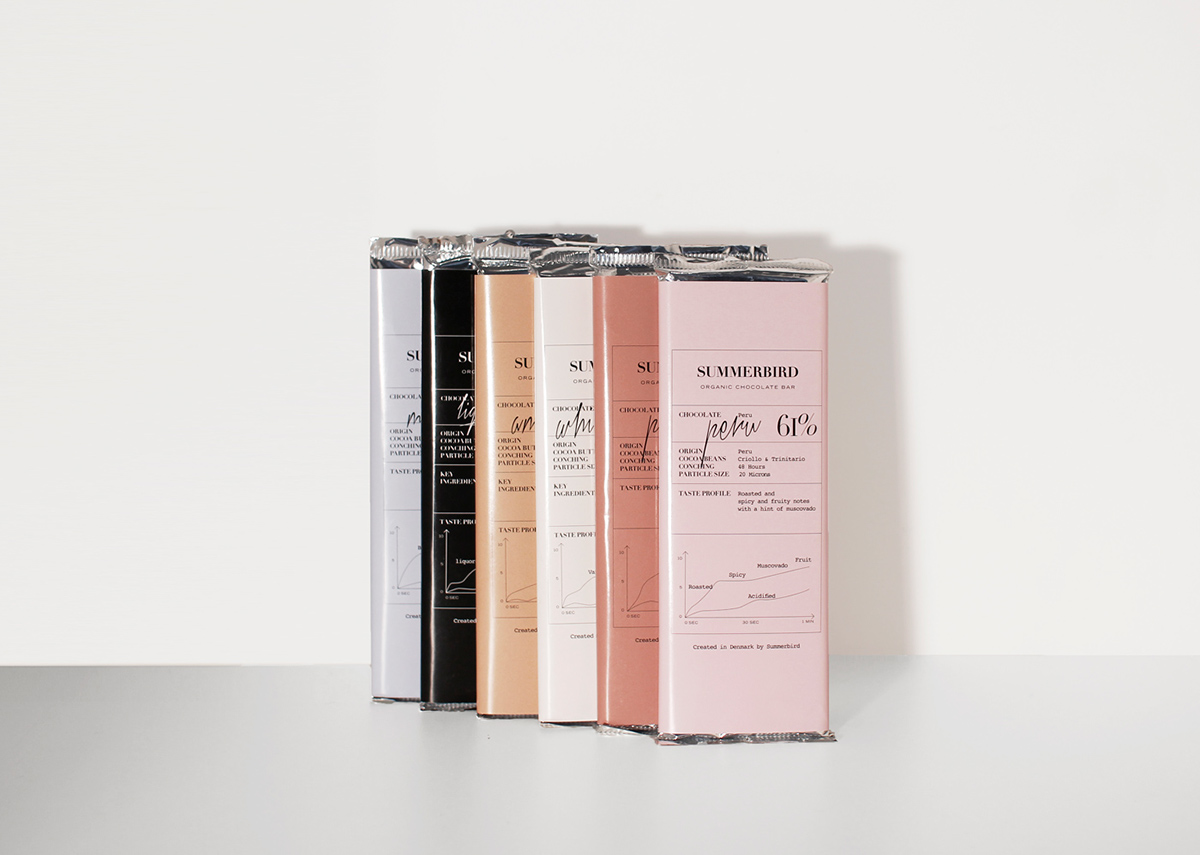 35.  Delicious & Sons by Clase Bcn has a rustic and sophisticated design. The badge, contempoary type and rich color choices are all really worked out. The labels have a lot of information yet the design appears uncluttered.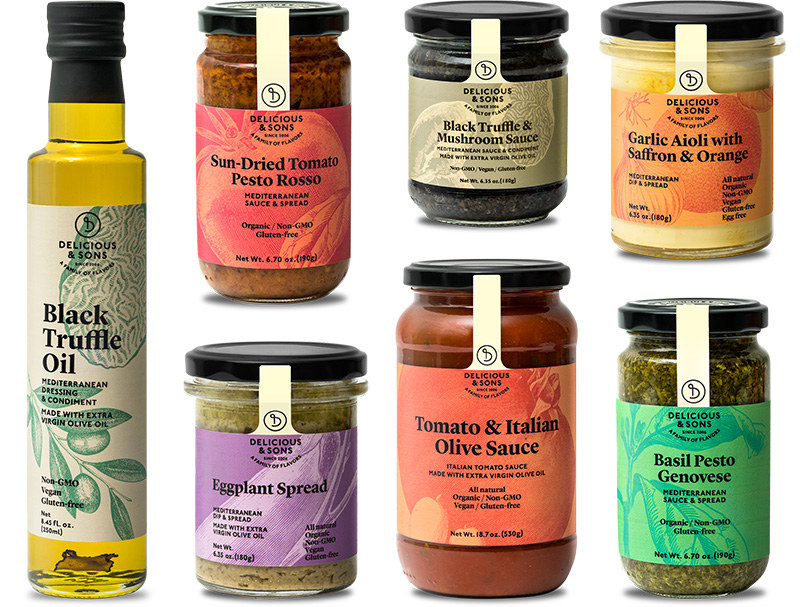 36.  Limited Edition Easter Egg packaging by Rob Evers including Toblerone, Milka and Mini Rocher. The sparkly egg shaped package is adorable and just what kids (and some adults) want.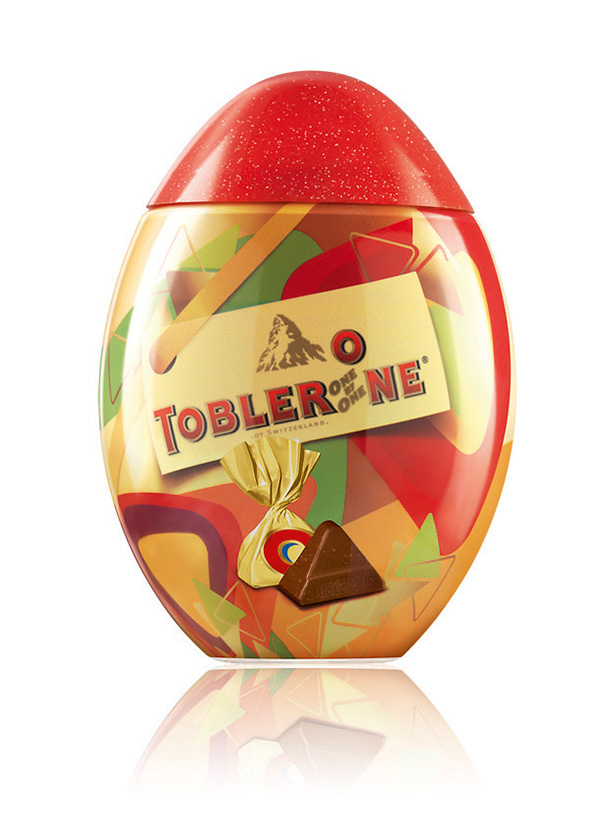 37.  Cest Ca packaging by Aleksandar Cvetković is clean, spacious and stylish. The design has a die cut window so you can enjoy the color and texture of these natural herbal soaps.



38.  Black Sheep Collection by Charlotte Fodsike is clean, typographic, premium, spacious, nostalgic and also quite contemporary all at the same time. The illustrated tissue paper is wall-worthy.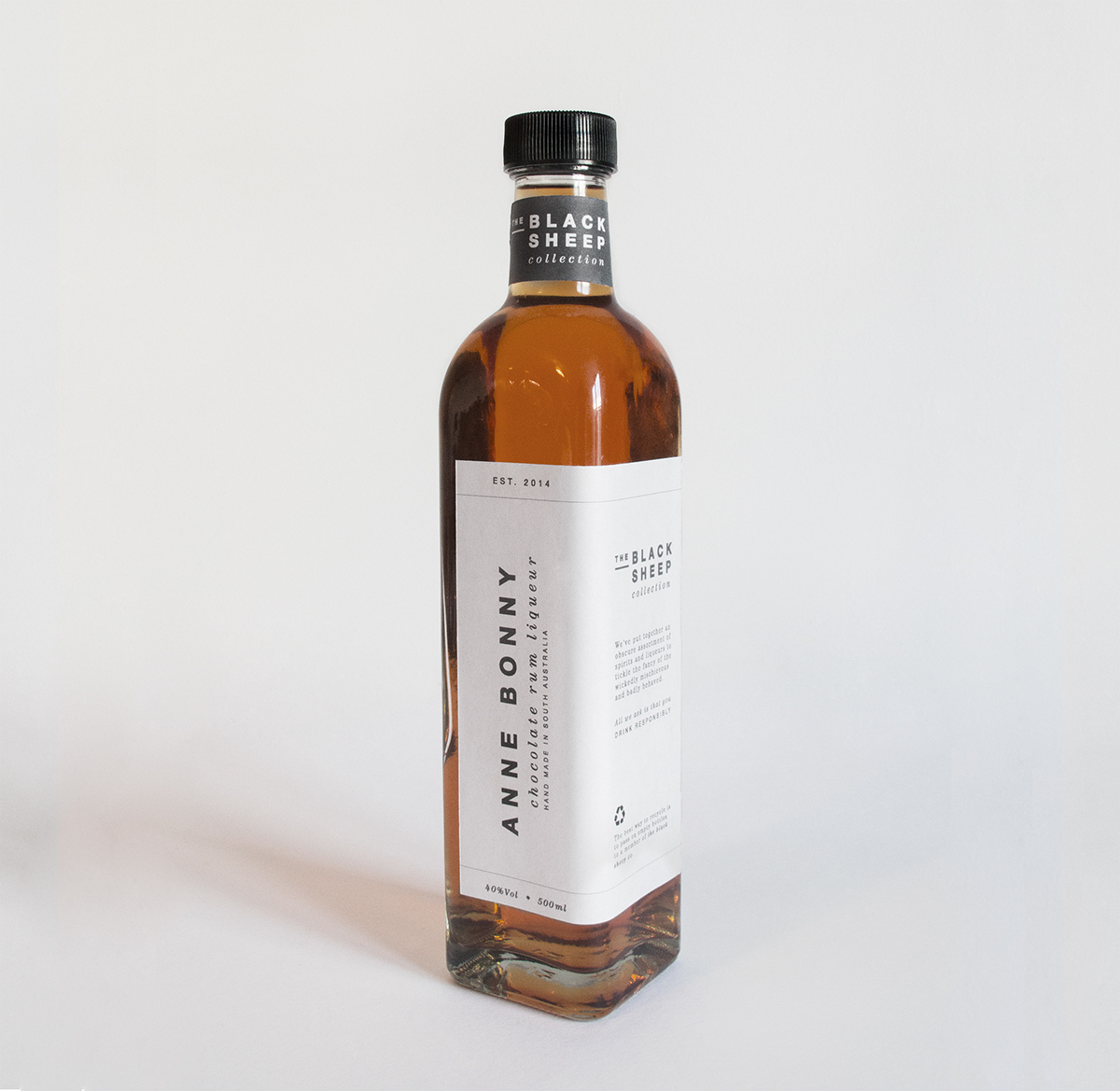 39. The Oaxan Coffee Company packaging by Nacho Hulzar has a crisp and natural design and great distressed typography.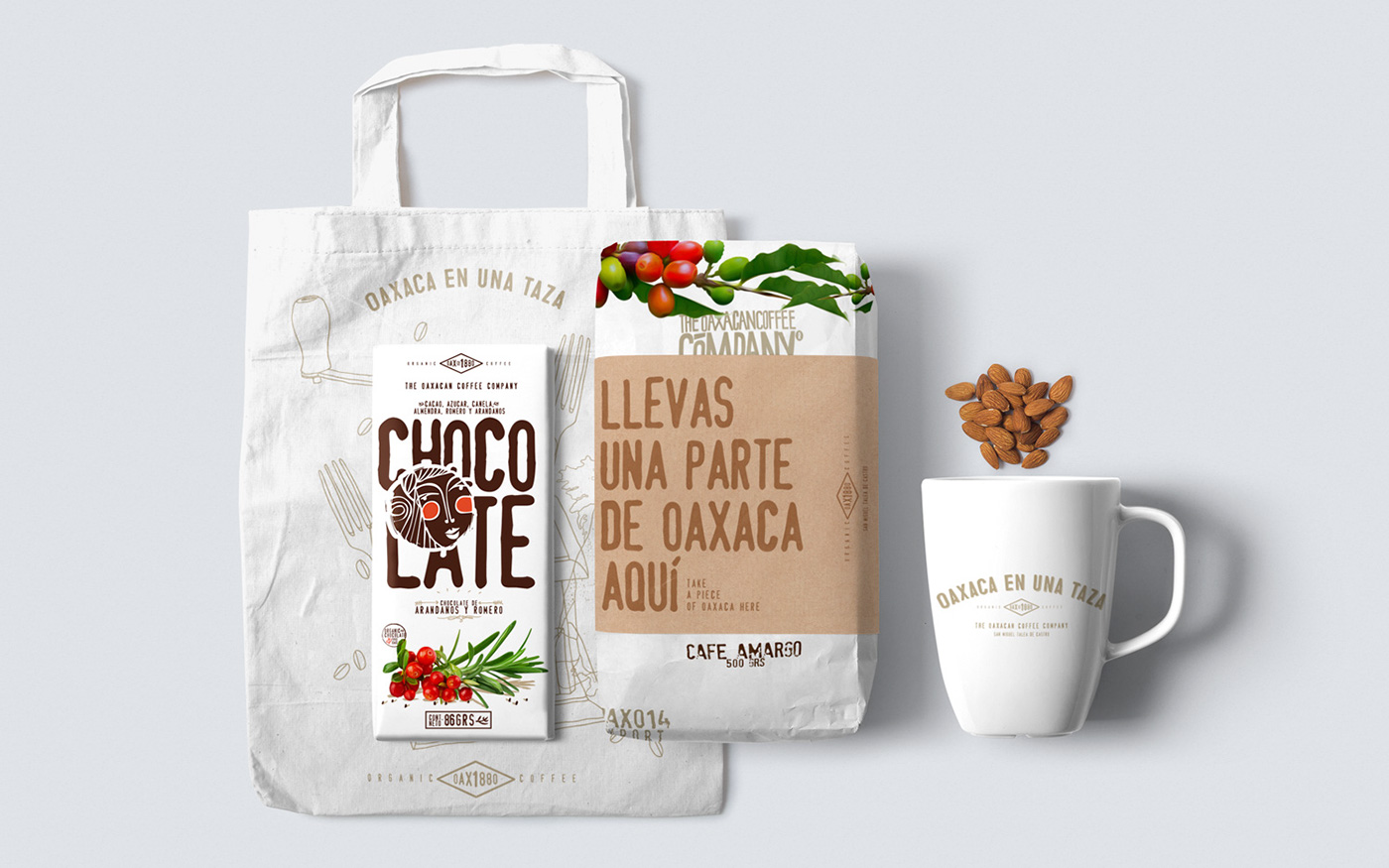 40. Di Prego Pasta Company by Luko Designs has great culturally diverse type in a spacious slim design. The die-cut pattern is so chic.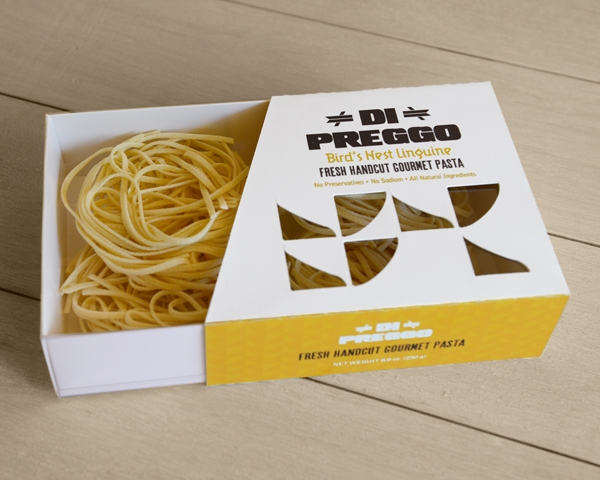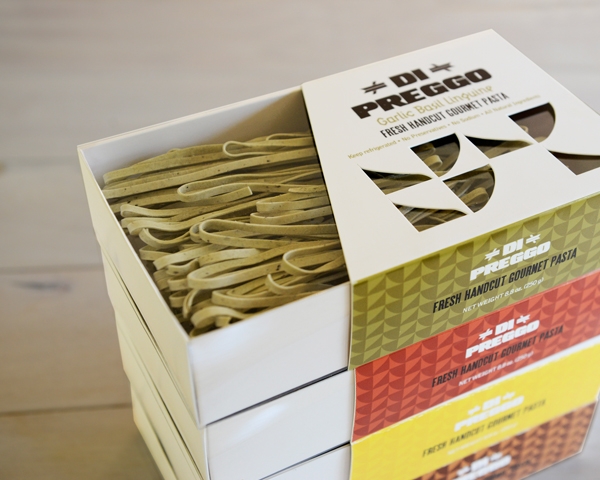 41.  Veliz Alimentos by Eduardo Duarte and IndustriaHED has expert hand-drawn and signage-style typography all over the box. The colors are inspired by the food itself and the open shape makes it easy to find the variety you want and marvel at the obvious tastiness.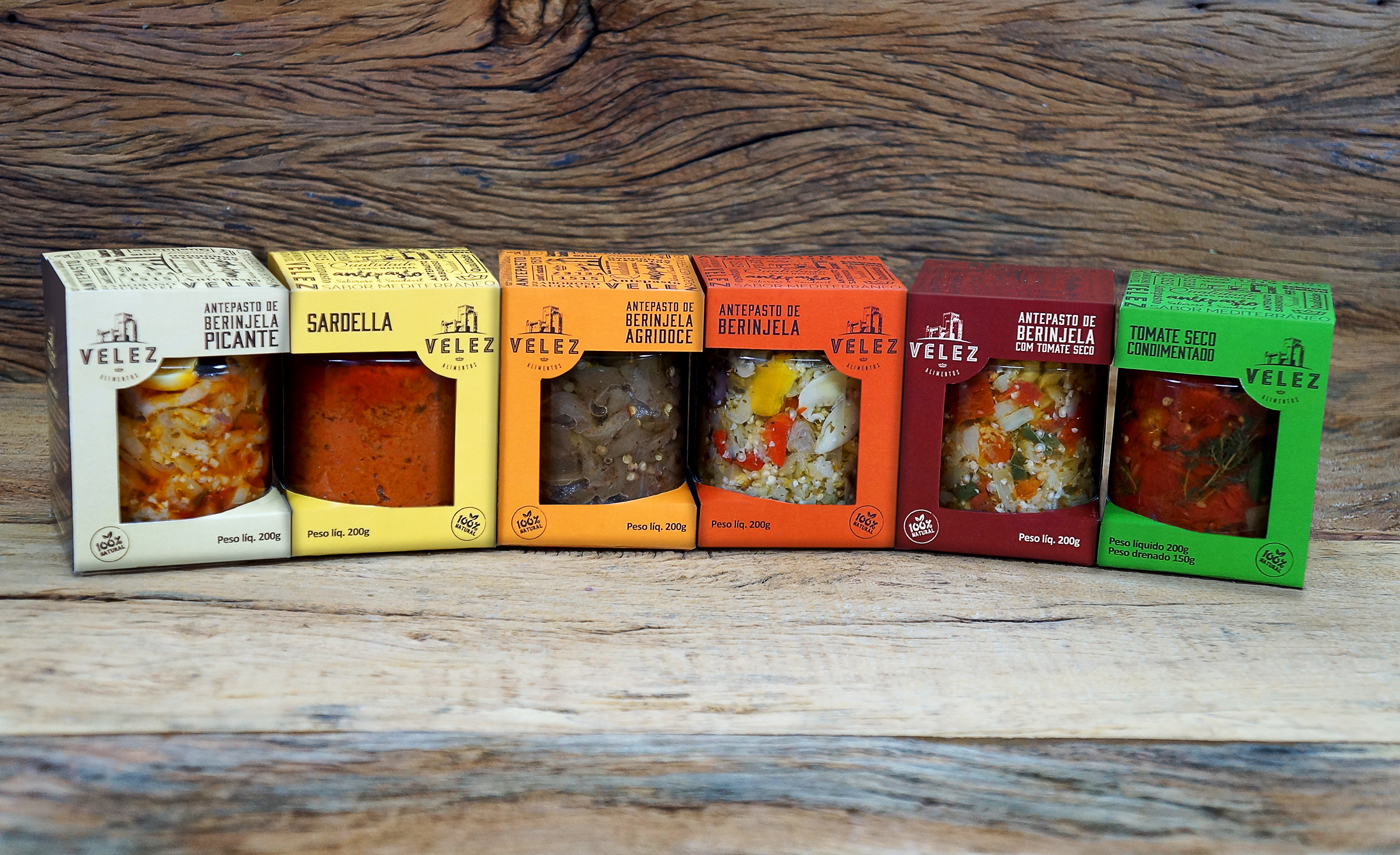 42. Kostr packaging by Matt Ellis makes excellent use of pattern, illustration and texture in a clean and clearly seafaring design.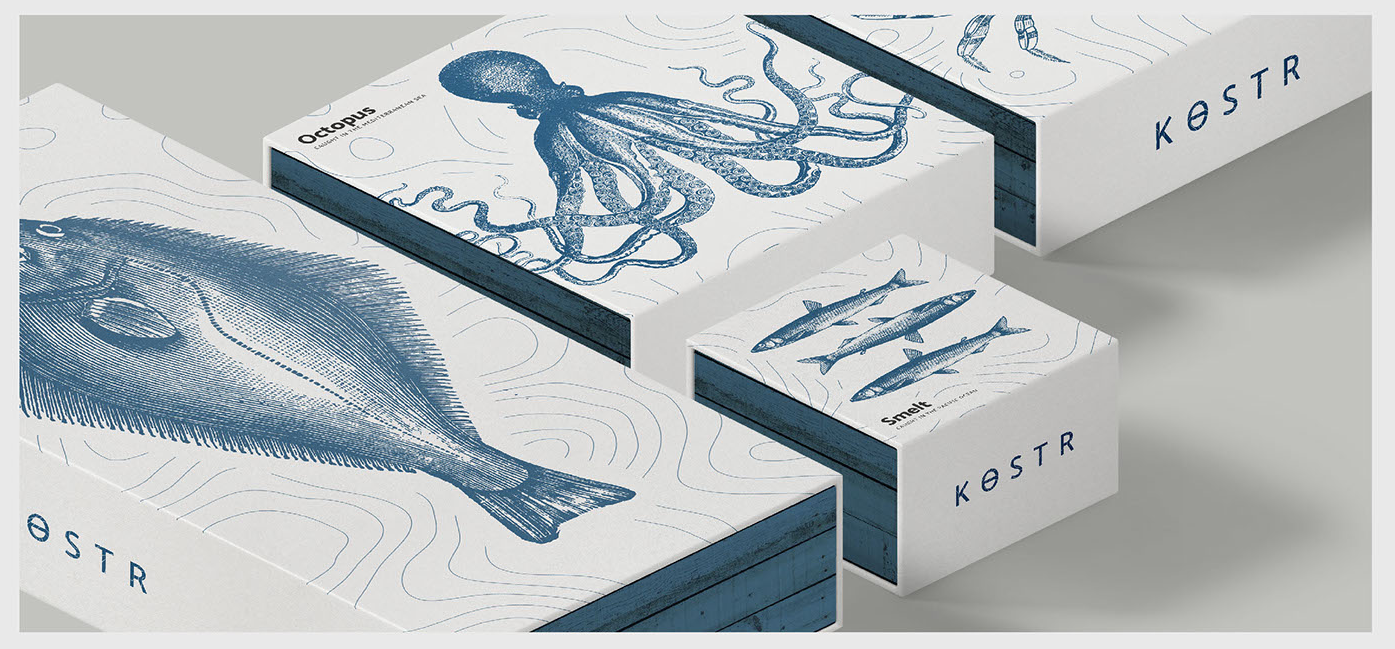 43. Chez Latina package design by Michael Mason is an Art Deco inspired, clean, and spacious design for a limited run espresso stout.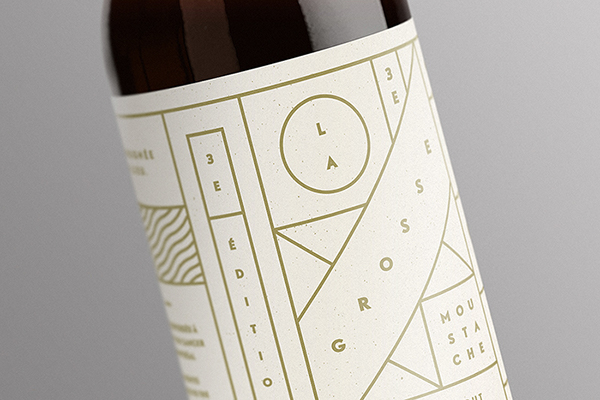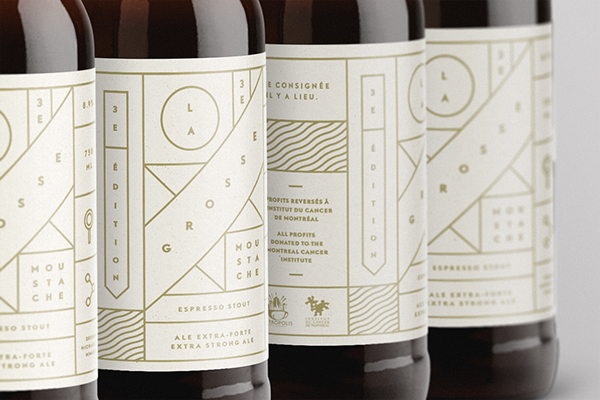 44. Thunderbird by Make & Matter is a high-contrast superbrite design with Native American inspired illustration and patterning.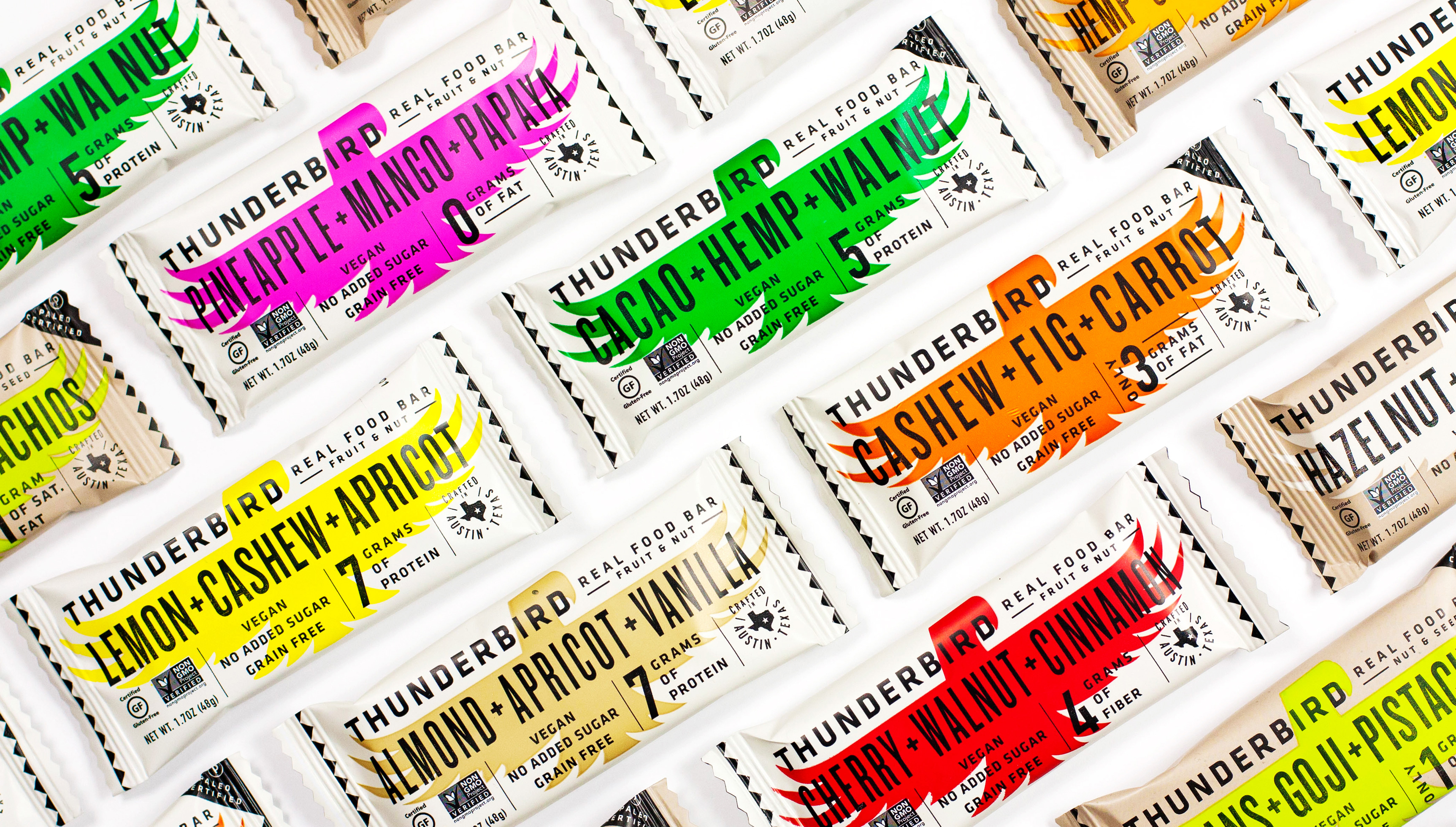 45. Sons of Christiana package design by Reynolds and Reyner uses a simple mason jar to house these premium brand jeans.



46. Calumet Region Seed Bombs package design by Visual Lingual is inspired by vintage food bags. The illustrations appear delicate and natural in soft colors.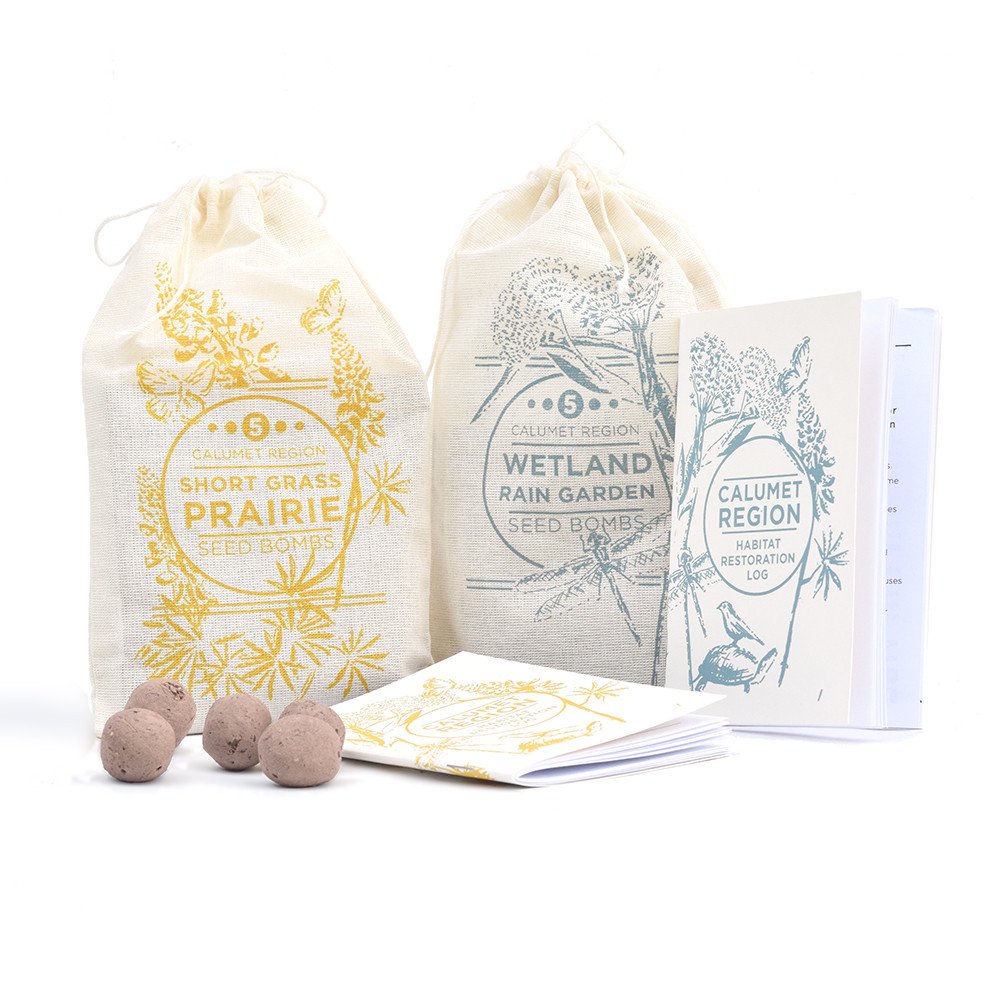 47. Woodbuds are eco-conscious naturally crafted earbuds, the packaging is plain cardboard with tech on trend typography and a simple wood grain pattern.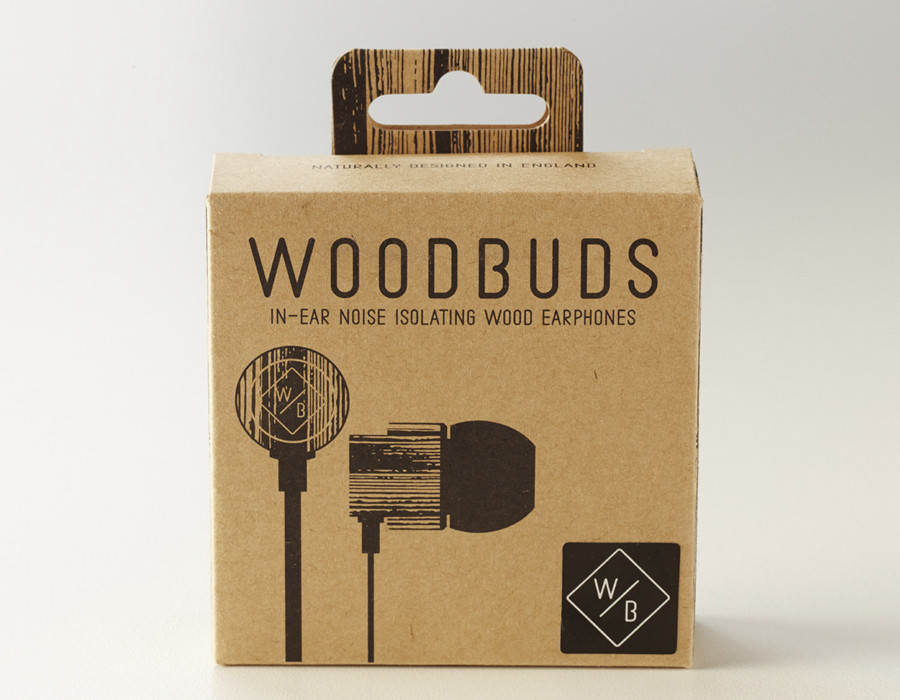 48.  Warby Parker's take-home-try-on business model makes it incredibly important that the package design be amazing. Warby Parker manages to  tuck 5 pairs of specs safely in a very small box. The library-chic typography and clever line art illustrations give the design a fun plus premium feel.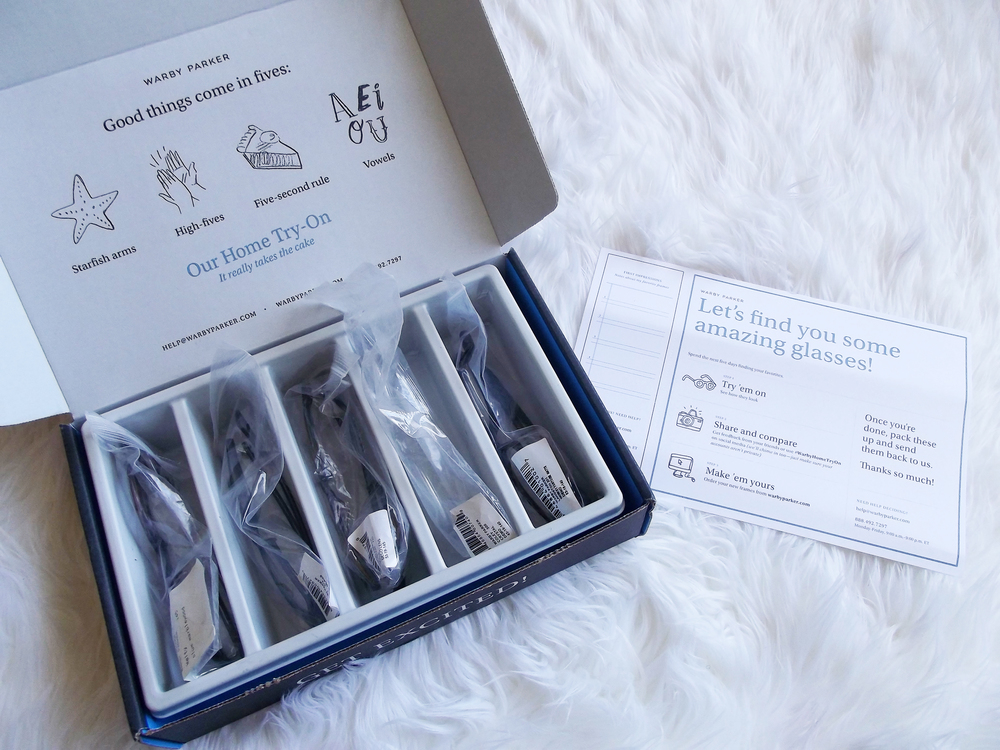 49.  Central City Coffee packaging by Murmur has great typographic pairing and uses a color monochrome palette to distinguish each variety.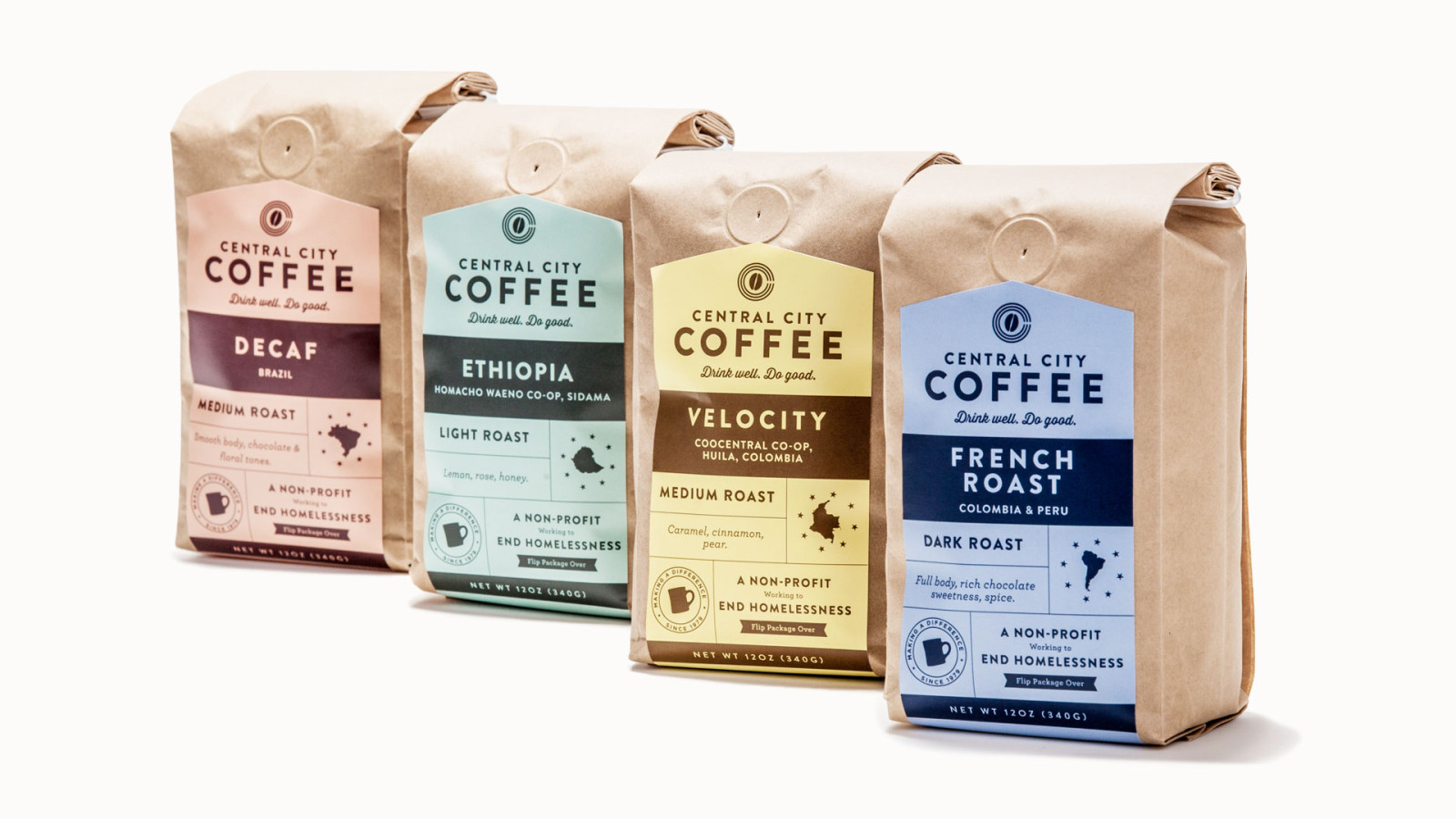 50. Kombucha Wonder Drink by Sandstrom Partners is eye-catching in an understated way and evokes the mystery of this magical drink.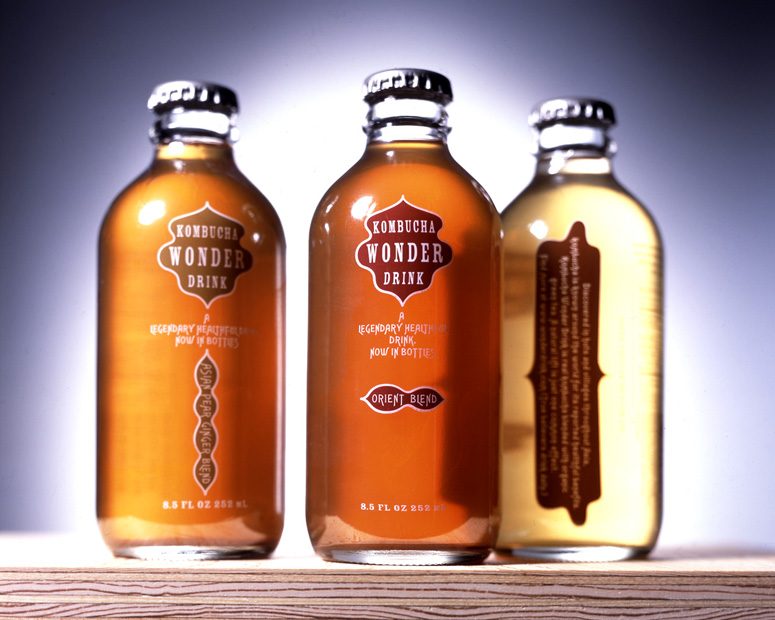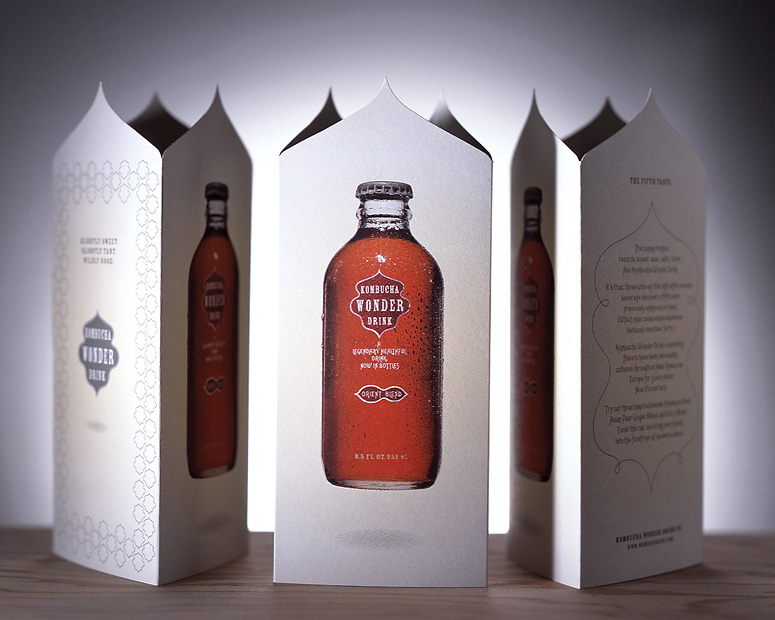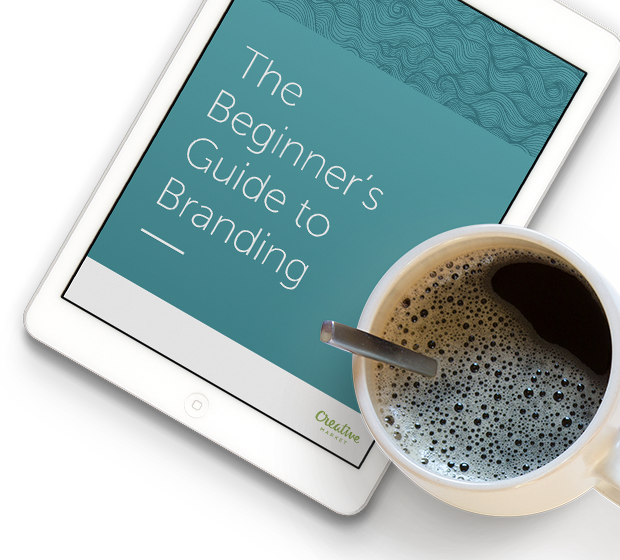 Free Beginner's Guide to Branding
Designing your own brand?
A fun, friendly, FREE guide to build a stellar brand identity.
Download now!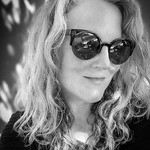 Greta Harding
Creative source. Find Topo Map, Terrazzo, Neo Geo, Gradient, Minimal and Wabi-Sabi design items here. Check out our website for exclusive offers and discounts.
View More Posts