Helvetica Neue vs. San Francisco: Can You Tell The Difference?
The Apple rumor mill is running rampant with the idea that Apple's new typeface, San Francisco, will begin replacing Helvetica Neue in both iOS and Mac OS. This has some designers up in arms. How could you abandon Helvetica for San Francisco? Apostasy! The question is, can you tell the difference between the two?
If you think you can, test your knowledge by taking our little quiz below. Fair warning, it gets pretty tricky near the end!
How'd You Do?
After you've taken the quiz, let us know your score in the comments below. And be honest!
Getting started with hand lettering?
Free lettering worksheets
Download these worksheets and start practicing with simple instructions and tracing exercises.
Download now!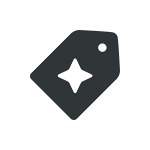 Creative Market