How To Choose The Right Color Palette For Your Business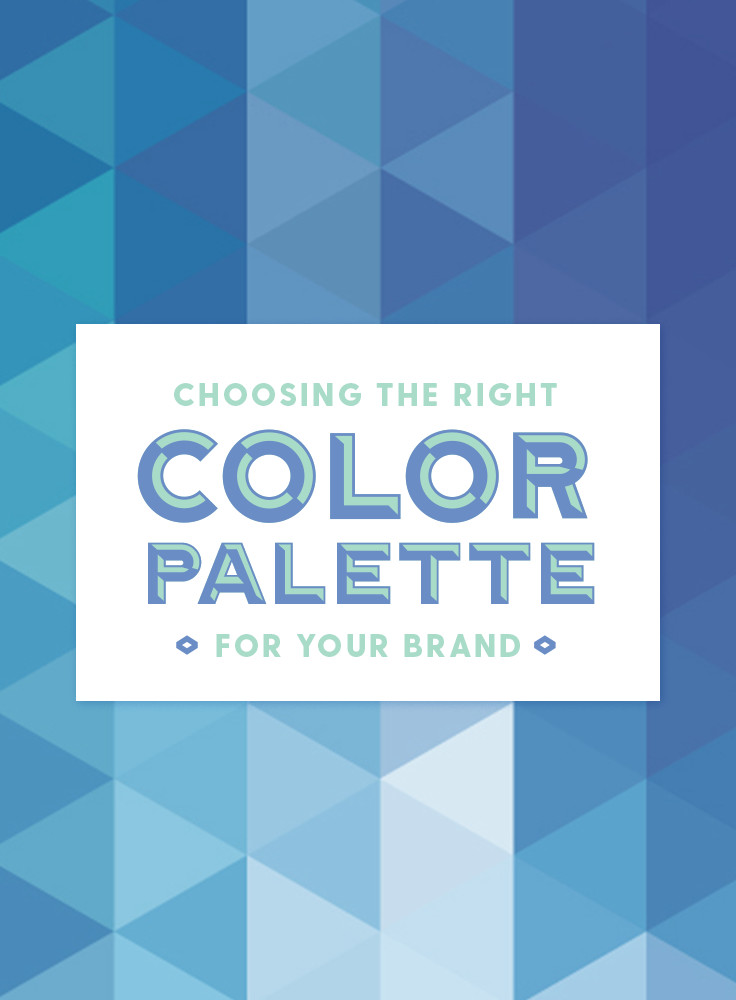 Your brand colors are one of the first things your audience will see from your visual brand. Color provokes emotion, connection, and the overall mood of your business. It can be used as a visual avenue to express your personality and creativity within your brand. Choosing a color palette that works for your business is essential to connecting with your audience. Color is a powerful tool and can even be used to subconsciously guide your audience to where you want them to go on your website. You don't have to be a designer to create an impactful color palette. By understanding color psychology and design principles you can be on your way to choosing the right color palette for your business.
Color Psychology
When you first start the color palette process, be sure to get clear on what you want to portray to your potential audience. Get clear on which visuals turn your audience on and which turn them off. Are you / they attracted to something bold and vibrant? Or are you / they attracted to something more soft and romantic? Through color psychology, you can hone in on what you want your colors to represent. These colors can work together to create a unique set of emotional connections to your brand. Here's an overview of each color and what it can provoke from your audience.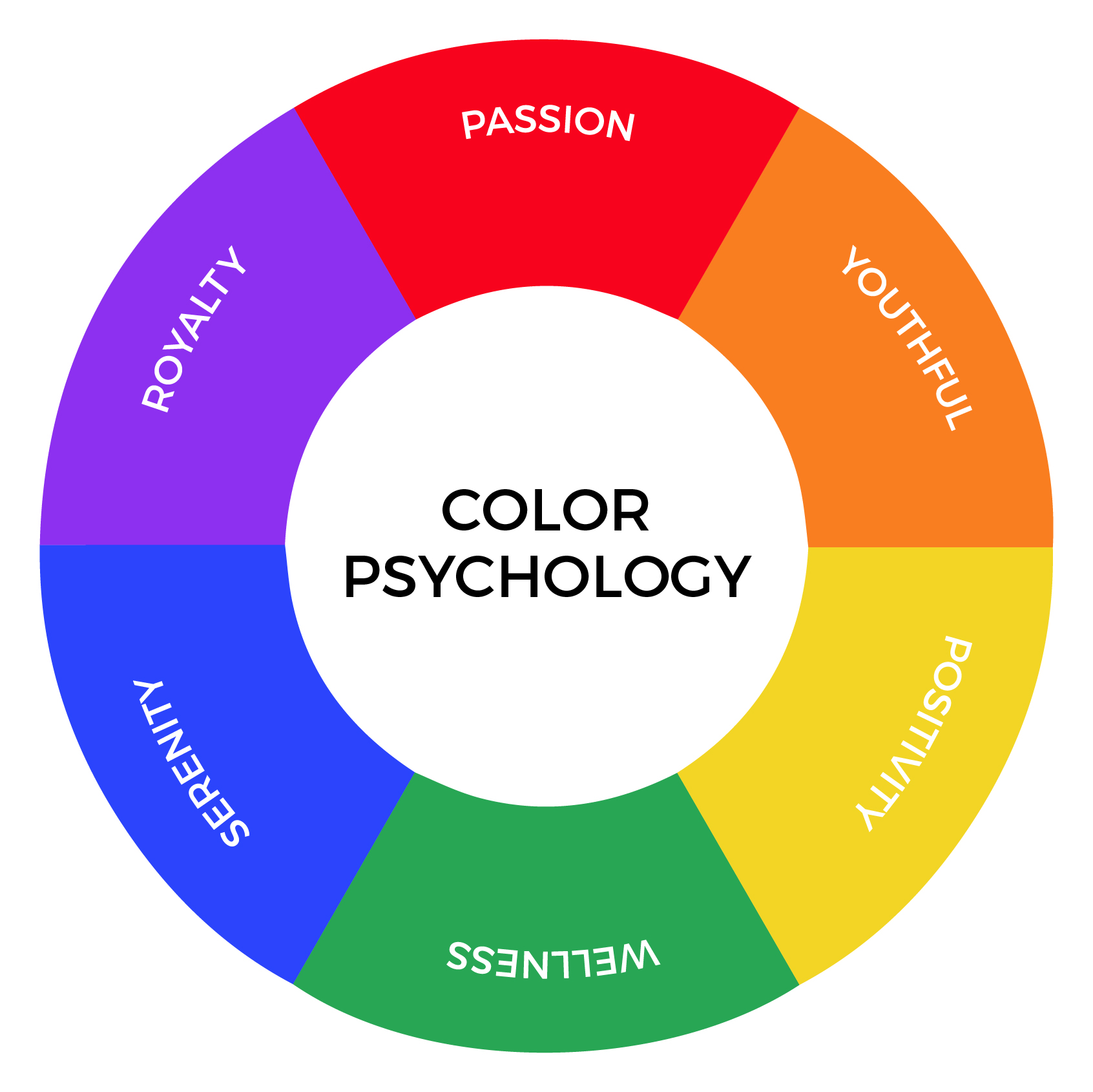 Blue represents stability, reliance, and trust. This can also be used to depict calmness and serenity like we see in nature with water. Blue should be avoided in branding for food-related products, as it is believed to be an appetite suppressant. Yellow is the color of happiness, joy, sunshine, and positivity. It can also represent caution as you often see in street signs. It is a playful and attention-grabbing color that can be used in brands that want to depict light-hearted fun. Red is the go-to color for grabbing attention, love, passion, and danger. It is believed to be often more masculine than feminine. It also is thought to stimulate hunger which is why you see red used frequently in fast food branding. Green is the color of well-being, health, and restoration. With the strong association to nature, green is an ideal color for natural and sustainable products and brands. It depicts a sense of healing and health. Purple is often associated with royalty, luxury, and sophistication. Hues of purple are rarely found in nature which is believed to make the color sacred. It can symbolize power, wealth, and creativity. Orange is a youthful and positive color. It is a balanced mix of the properties of red and yellow. Orange is less aggressive than red, but still attention-grabbing. Orange can also represent general wellness and healing. Now that you have an overview of each color's meanings you can use this as a tool to create a more intentional color palette. Think about what you want to represent through your color choices — it is a strong expression of your brand's personality.
Gather color palette inspiration
Gathering inspiration is one of the best ways to understand what you naturally and visually gravitate towards. I highly recommend creating a secret Pinterest board where you can pin your color inspiration.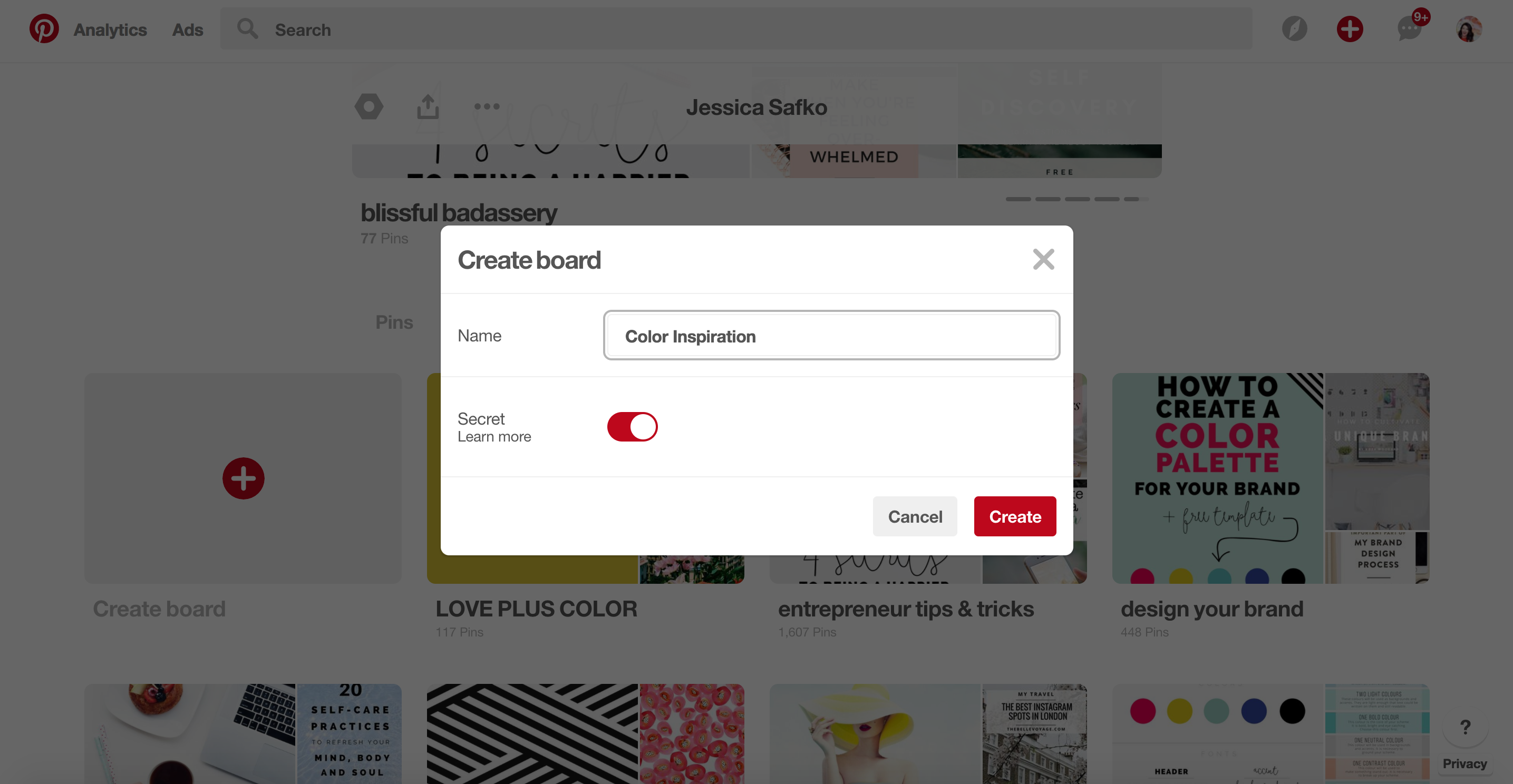 From there, pin at least 50 pins of color palette inspiration so you have a good amount of content to work with. Pin whatever you feel inspired by whether that is an actual color palette or a photo that has colors you would like to integrate into your palette. Another important aspect of gathering inspiration is pinning what you feel your ideal client would be attracted to as well. This can be either be aligned with your color preferences or not. If it is different, think about how you can implement two different color concepts into one palette. This is not about copying exact color palettes from other brands but pulling colors that align with your own brand. Try to grab from a combination of inspiration and uniquely make it your own. After you have your pins on your board, you will most likely see a trend of similar colors and styles. If you don't see similarities yet, keep pinning until you find something cohesive within your secret Pinterest board.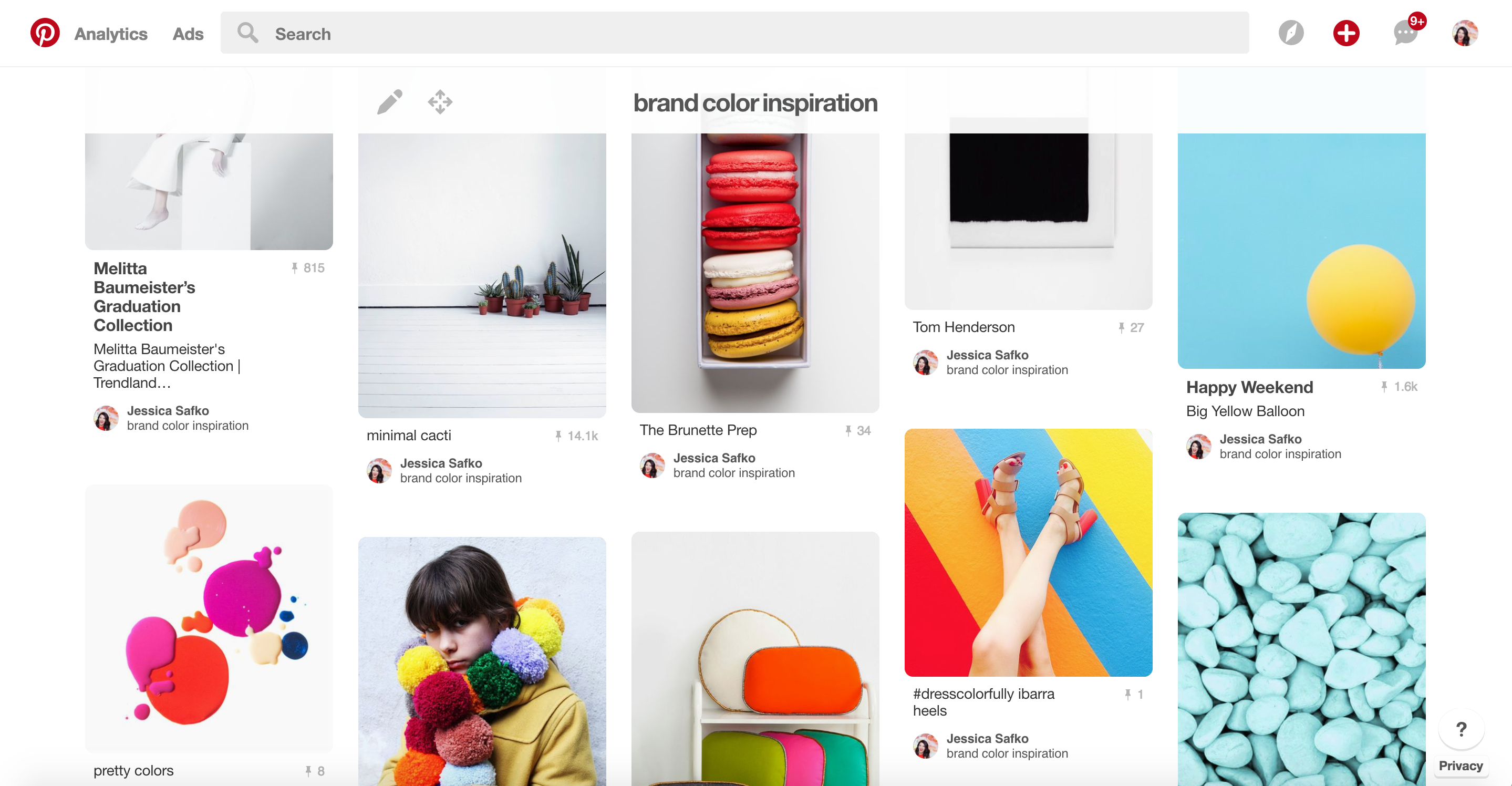 Here is a board from my own color inspiration that I used when I designed my own brand. As you can see I have bright, vibrant colors with a dominant white background. My brand is all about color and having white as this dominant color allows my brighter colors to stand out. Also, my audience comes to me because they love bright colors, so keep in mind what would attract your ideal client, customer, or reader.
Keep your content needs in mind
It can be easy to create a beautiful color palette, but creating one with intention takes a little more patience and work. Don't worry — it'll be beyond worth it when you see your final palette come together. Like I mentioned before, color is a powerful tool to guide your audience through your website. Be practical about the needs you have and how colors can compliment that. Strive to have your palette work in a complimentary relationship with your content but not distract from it. For example, if you are a photographer you may want to choose a color palette that doesn't compete with your photos. Since your website will be photo-heavy, you want to choose colors that don't clash with the photos. It's best to keep your palette minimal or even have a single pop of color to compliment your work. In opposition to this, if your website has more graphics than photos, I suggest choosing a wide-range of colors that you can use to create visual interest in your brand. These colors are going to be used up in large visual spaces so choosing a 2-4 contrasting colors would be useful for this. The practicality of your color palette will take your branding to the next level. Be sure to put your intention first when you are choosing your colors.
Putting your palette together
Now that you have an idea of what colors you want in your palette, there's a couple tricks that will make your selections work in a more practical way. Color palettes can be anywhere for 3-6 colors. You can use different shades and tints of each color so you have more versatility. Here are some types of colors you want to think about adding into your palette to make it work for you.
1. A dark color for text & accents
You want to make sure you have at least one dark color. This color will be used for most of your text and in contrast with the other colors you choose. Be sure to choose a color that is dark enough to allow your text to legible on a white or light background. This color can be pure black, dark grey, navy, or anything else you can come up with.
2. Light colors for backgrounds
The most common color people choose here is white. You can choose 1 or 2 light colors for backgrounds. I suggest sticking to white mostly as it is easier to work with and can be more visually appealing on your website.
3. Contrasting colors for highlights and accents
Contrast is your friend when it comes to choosing colors for your palette. You want to choose a color or colors that are contrasting with the rest of your palette to highlight and accent certain parts of your branding and website. I highly recommend choosing 2 contrasting colors so you have a variety to work with. Don't worry about getting your color palette perfect the first time. It is not set in stone and you can always revise as you go along to see how it works for you and your brand. To give you a head start with your color palette, use this template to create your own.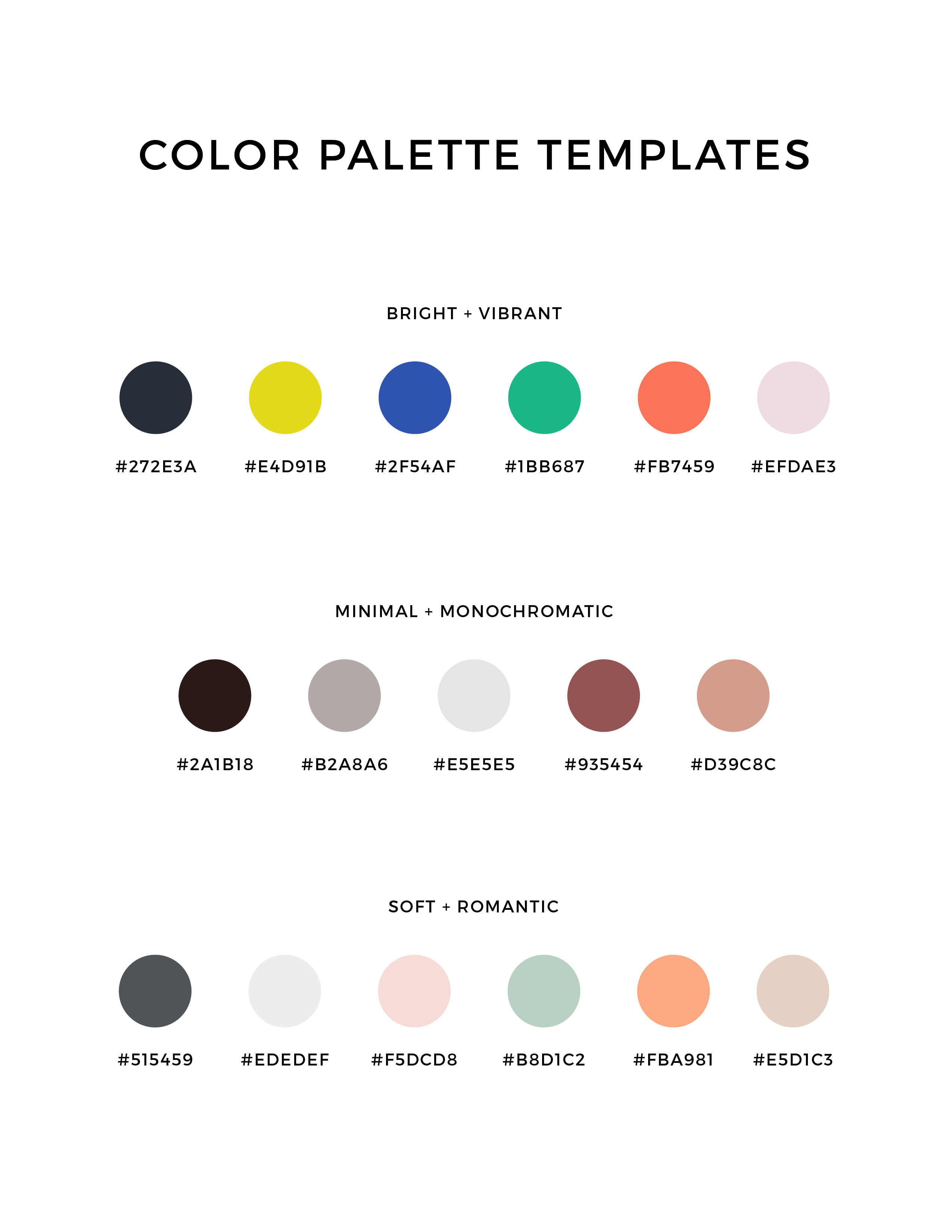 Call-to-action colors
Call-to-action colors are one of the most important parts about using color to guide your audience through your website. A call-to-action is piece of content that has a intention to get your website viewer to click to buy, sign up for your email list, or perform a specific action. It's best to have these be part of your contrasting colors mentioned above. Using a strong color to highlight your call-to-action can increase your conversions. When you are choosing a color palette for your business, be sure to keep this in mind. Choose a color that stands out amongst the rest of your palette. You will be using it sparingly as you want to train your website viewers where to go. Here are some examples of great uses of a call-to-action color. See how it stands out but also works together cohesively in the palette as a whole in each example.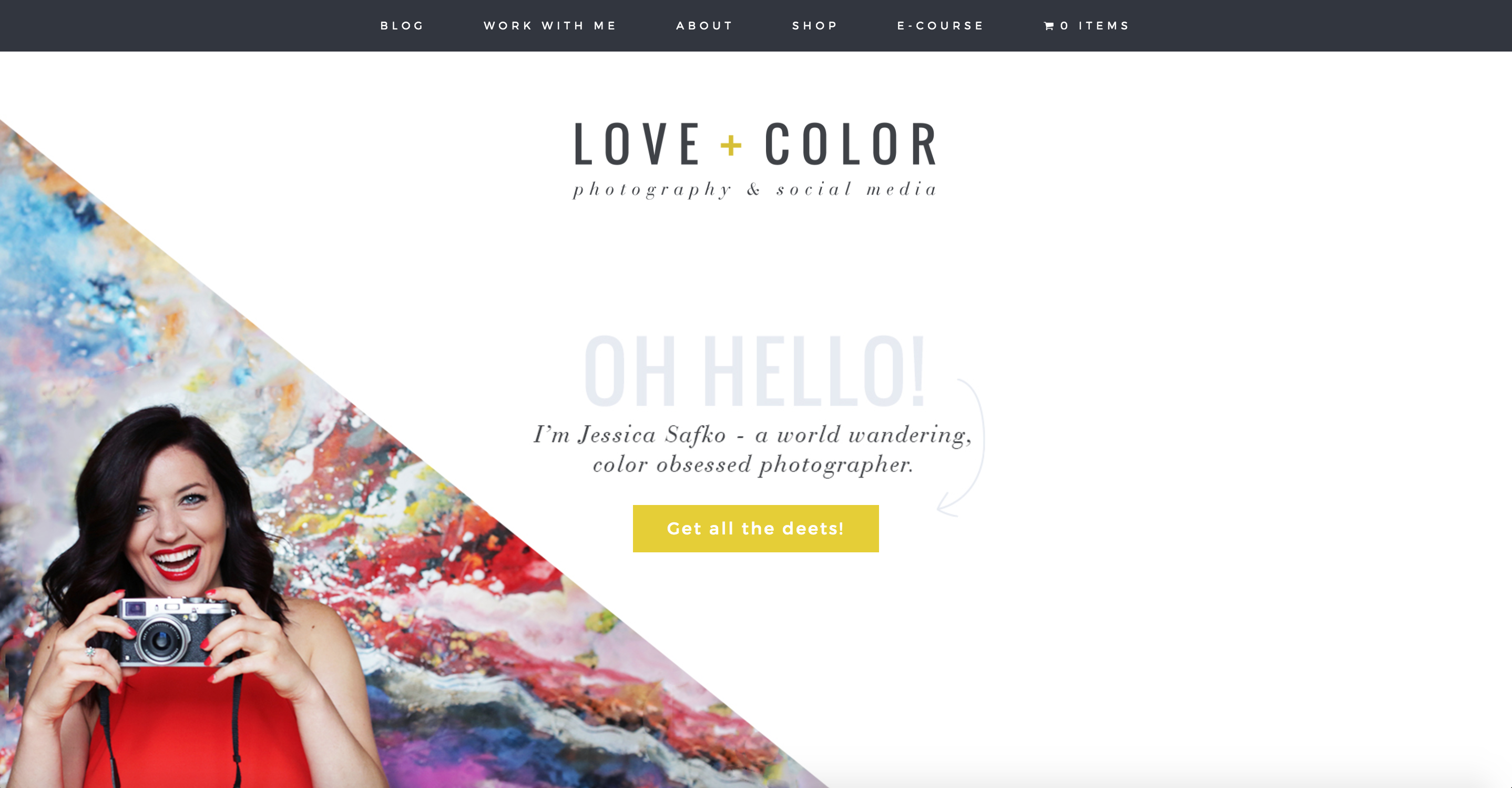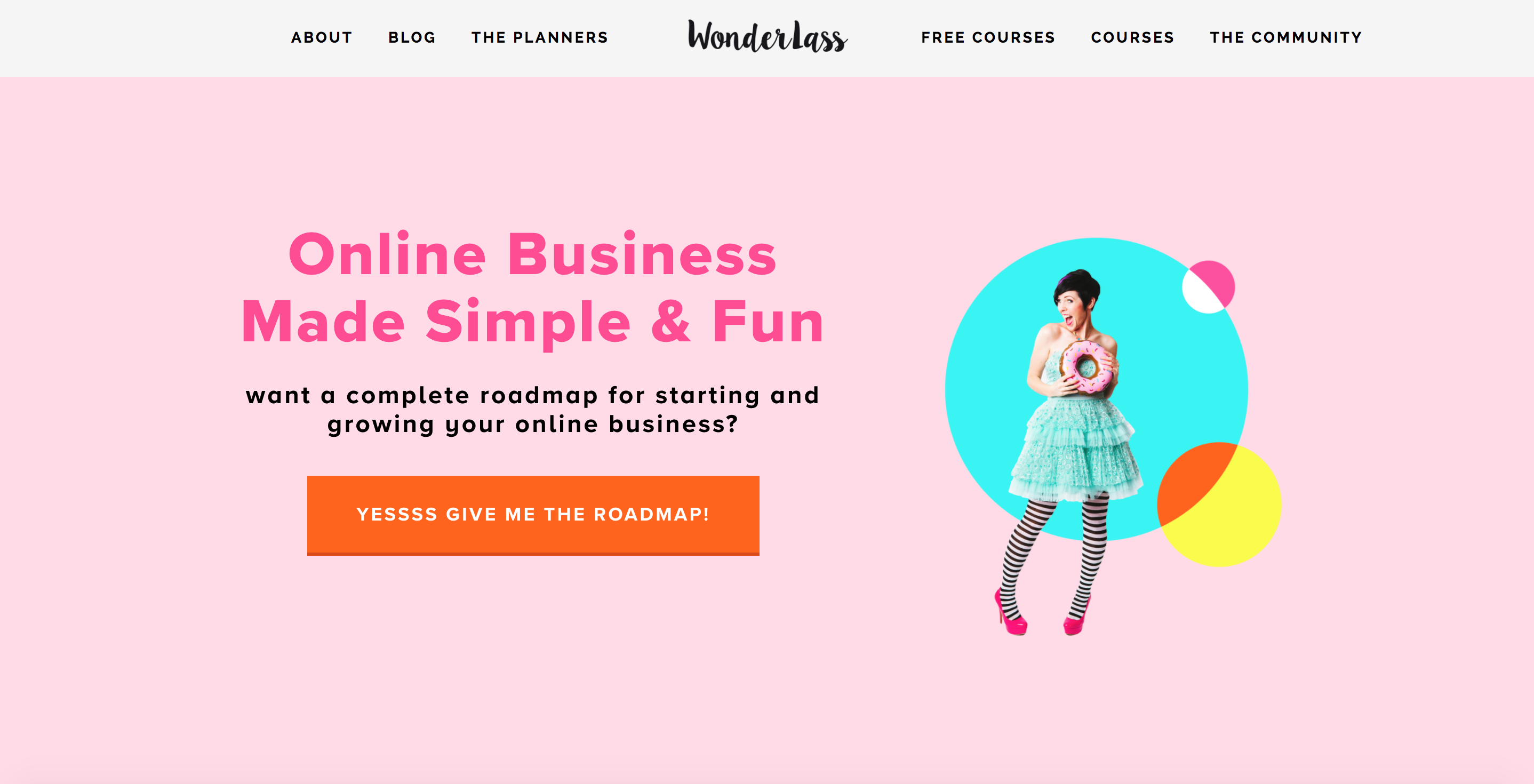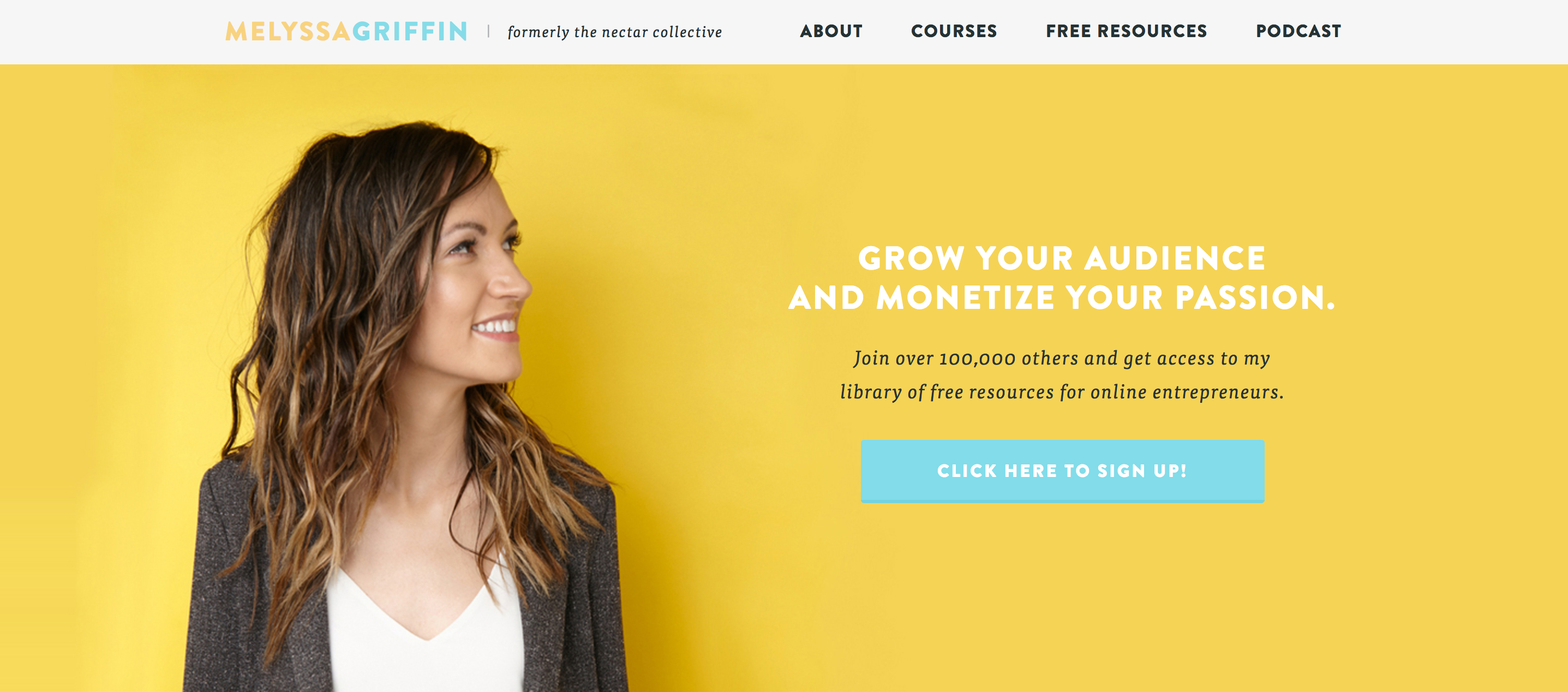 Implementing your palette
The most important part of having a color palette is using it consistently. You went through all the work to create a beautiful and intentional selection so be sure to use it on everything in your marketing and branding materials. Consistency is key to building trust from your potential clients and audience. Colors are a visual way you can create a cohesive image throughout your brand. Once you've chosen your brand colors it can be easy to get overly excited and want to put them everywhere, all at once. Remember to be strategic about your color choices as you want everything to work together as a cohesive masterpiece. Think about your website and branding as a whole when you are implementing your colors onto your individual elements. Implementing your colors in your website is a balancing act. If you add a lot of bold elements in one place, try balancing it out with more of your minimal colors elsewhere. This will allow the eye to focus on the important spaces and move across the page with ease. Think of implementing your colors as a painting. There are no official rules on how to choose the perfect color palette for your business. Although, following these tricks and principles will get you to be on your way to creating something beautiful and versatile. Colors have the power to take your brand to the next level — have fun with them!
---
Products Seen In This Post: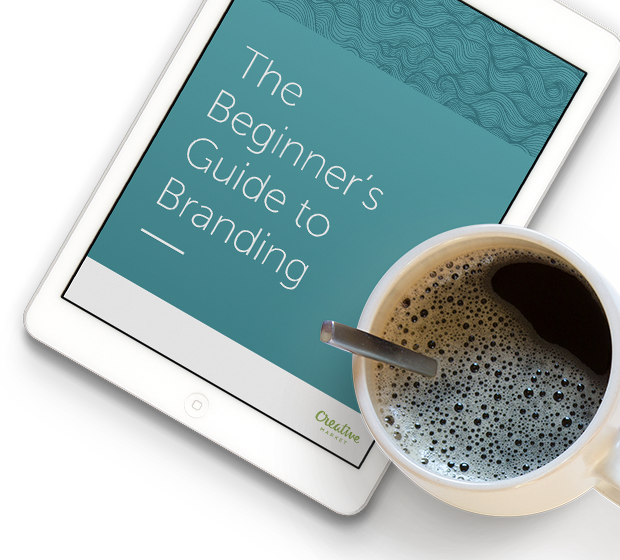 Free Beginner's Guide to Branding
Designing your own brand?
A fun, friendly, FREE guide to build a stellar brand identity.
Download now!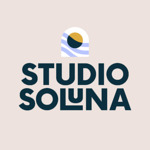 Jessica Safko
We design templates to empower entrepreneurs to create something beautiful. Reach out if you have any questions - We're happy to hear from you! Get a FREE Canva template at yoursundaystudio.com
View More Posts