How to Illustrate Cartoon Characters in Procreate
Looking to bring a cartoon character to life? With the help of Procreate and a few custom brushes, you can learn how to create beautiful, expressive cartoon portraits in a short time.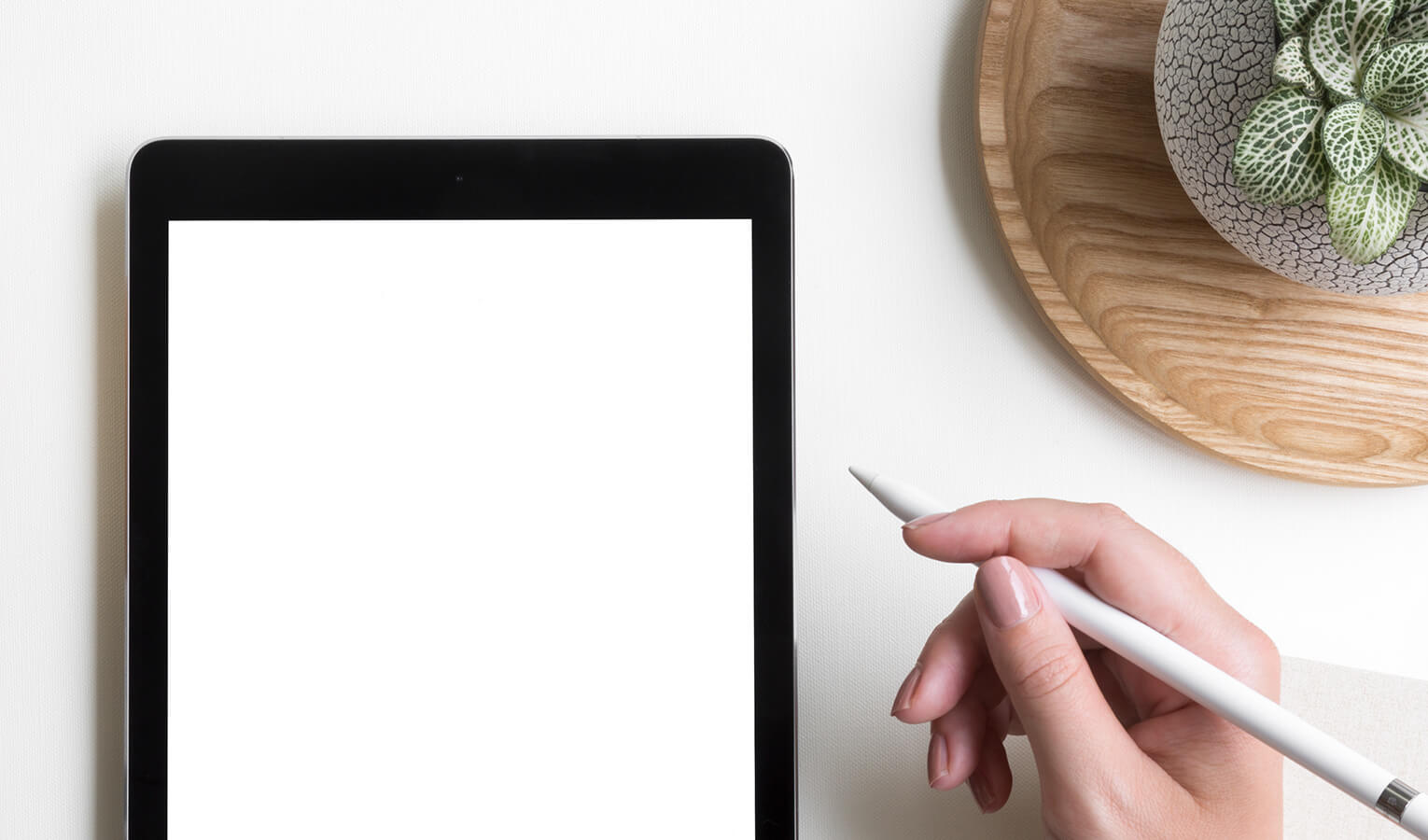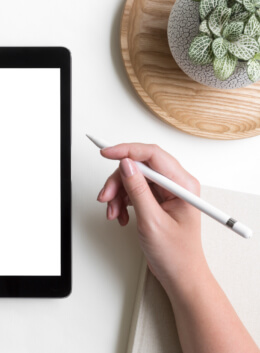 When we talk about illustrating characters in Procreate, many people think: "Where do I start?"
This question can be frustrating. Fortunately, there's a variety of tools and steps that can help you get the process moving. Thanks to Procreate brushes, grids, and stamps, the drawing process will not only be easier, but also fun.
With the help of the Procreate app and a few custom brushes, you can learn how to create beautiful, creative cartoon portraits in a short time. Drawing with brushes and stamps is an excellent way to tap into your creativity, and is suitable for both kids and adults.
Using brushes and stamps to create cartoon characters
For a better understanding of how useful Procreate brushes and stamps can be, let's look at some examples of where these tools can be used.
Anyone who wants to learn how to create realistic or cartoon characters can use Procreate brushes. It could be a pastry chef who wants to incorporate cartoon characters onto cookies or a cake, a crafter who wants to embroider a character onto a blanket or sew soft toys, or a filmmaker who wants to create stop motion animated cartoons. The list does not stop there. Please share with us —where else can these brush creations be applied beyond Procreate?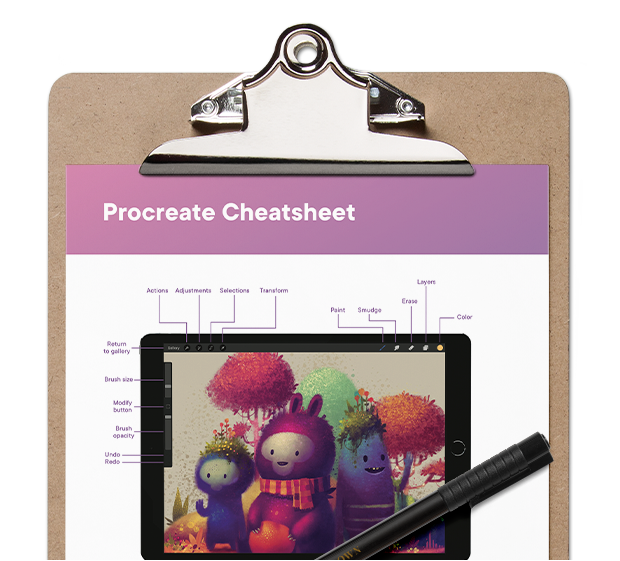 Learn the basics
Free Procreate Cheatsheet
A handy PDF guide listing tools, shortcuts, and unique Procreate features.
Download it here
What are custom brushes, stamps, and grids for Procreate?
Custom brushes, stamps, and grids can all be used as starting points to create illustrations. There are various sets of brushes—many of them offering a huge number of grids, appearance elements, and textures.
If you want to create a character, you can start by choosing one grid. Then, you can select a single face shape which will be the basis for the illustration. If you want to draw a full character, you can select several grids and stamps. Then, you can start layering details like a face shape, body shape, emotions, facial features, hair, and more. This simplifies the process of drawing, especially if you do not have an art education.
Getting started
Beginning the process is quite simple and Creative Market is a great place to start! There are tons of Procreate brush sets to choose from. Remember that this is just a starting point since you will have plenty of room to show your imagination and dexterity during the process.
If you need help finding the right products, you can browse this collection of brushes:
The Character Design Brush for Procreate includes body shapes, facial shapes, facial features and more, which can be used as a good starting point for your project.
To demonstrate the process, I will create a quick portrait of a girl using brushes and stamps. For this project, I used the Faces & Emotions Brushes as my foundation. I will use several brushes from a large set and stamps to create a cartoon character.
Step 1:
First, you need to determine the color palettes for the main color of the skin, hair, eye color, and tone for drawing shadow areas. This will make character creation easier.
Here is one of the interesting options that can be found on Сreative Market.
I also suggest using ready-made color palettes from the set or downloading the Pantone Studio app on your iPad, which will help you to choose colors for future illustrations.
Step 2:
Next, let's choose the face shape and other details. Then, we'll select facial features and hair: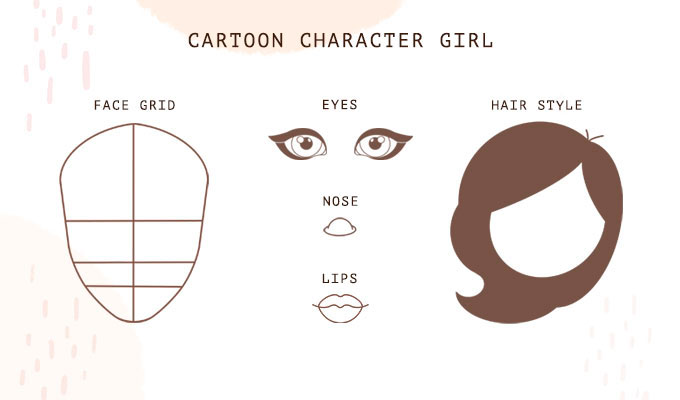 Move the elements until you reach your desired result. Then combine all of the facial features into one portrait. To reduce the search time for the desired grid, I advise you to create each subsequent element in a new layer so you can easily customize your portrait or character. As a matter of fact, moving or adjusting facial features can significantly change the character.
If you suddenly decide that you don't like the arrangement of the eyes, mouth or ears, remember that this will not look like an error, but will only determine the mood of the character. One of the goals in the process is to create the mood or personality of the character without worrying about the anatomical correctness.
Exaggerating details can achieve different effects. For example, enlarging the eyes of your character can create the look of a surprised face and frowning eyebrows can create a more somber-looking expression. Any human emotions that exist in reality can also be expressed on the face of your cartoon character.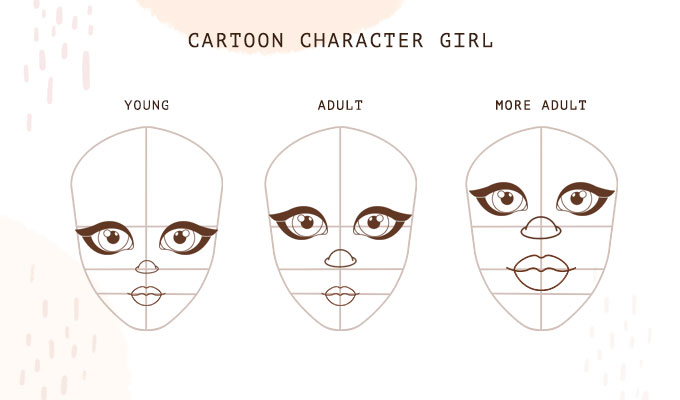 Step 3:
Next, let's work on filling in the illustration in layers. To do this, combine the layers into one and reduce the transparency of the resulting shape.
Then, you can set the tone of the face and hair by selecting a color palette and applying the colors to different layers. After that, you can draw the eyes, nose, and various details.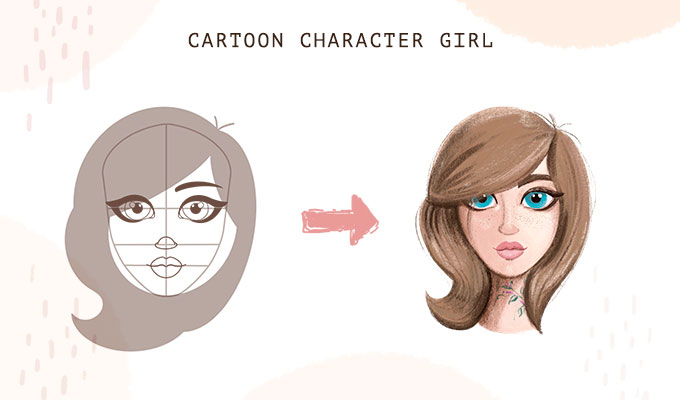 Step 4:
Finally, let's add shadows, highlights, and little details.
After you've finished coloring the illustration in layers, you can outline the location of the shadows. Determine which side the light source will be located, and then outline the shadows and highlights. You can see examples of how to apply these illustrative details here. After adding those details, the character will look more realistic. You can even add more personal details such as tattoos, moles, or freckles. For more inspiration on this step, take a look at how Mitch Leeuwe creates his characters.
If you are a beginner and do not know where to find these settings, I recommend visiting the Procreate website and reading the user manual. You can also see the whole creation process here. It only took 15 minutes!

Recommended Brushes and Stamps
Here are some more brushes I recommend for illustrating cartoon characters in Procreate:
You can also browse a wider collection of Procreate brush options in the Add-Ons section on Creative Market.
Creating a cartoon character in Procreate is a task that anyone can handle. Even if you do not have an art education or skills, with the help of Procreate brushes you can quickly learn how to create characters without a serious investment in training. And remember: you can always share your successes with us! #MadewithCreativeMarket
Powered by Creative Market
---
Products Seen In This Post: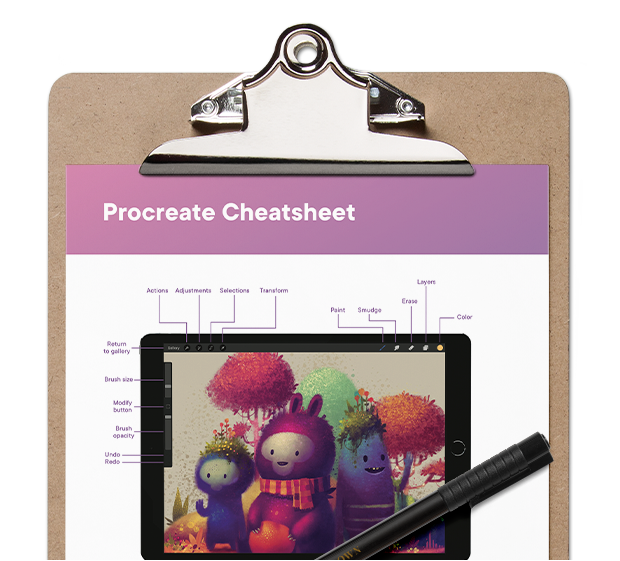 Learn the basics
Free Procreate Cheatsheet
A handy PDF guide listing tools, shortcuts, and unique Procreate features.
Download it here
Nadi Spasibenko
Hello I'm Nadi Spasibenko, an artist with love for creating resources that will help add joy and magic to your creative projects. My second shop: https://creativemarket.com/nadispasibenko2 My third shop: https://creativemarket.com/nadispasibenko
View More Posts