How to Launch an Online Course: A Guide for Creative Entrepreneurs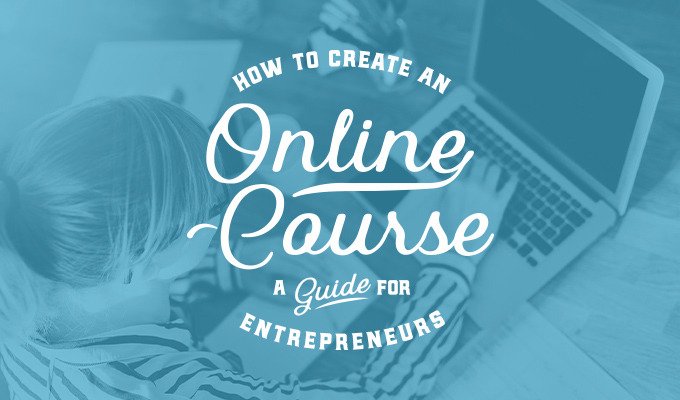 This is a guest post by our friends at Teachable, a platform where creatives and entrepreneurs can create and sell their own online course.
---
You've heard it over and over again: as an entrepreneur, having multiple income streams is so important. They help you establish security in your online business, and they offer backup in case something ever goes wrong with one of your income sources.
In short, multiple income streams are essential to protecting your livelihood. But creating those income streams is easier said than done.
Working at Teachable, I often see entrepreneurs who have just stumbled into their careers as online business owners by doing what they love. They never set out to create an online business—in fact, they are still learning the ins and outs of online entrepreneurship themselves.
If that's the boat you're in, figuring out how to expand your business and create extra income streams might be intimidating. Luckily, it doesn't have to be hard. An easy way to get started is by creating an online course.
To help you get started with one of the hardest parts, filming, we created a guide to creating a DIY recording studio on a budget.
Why Online Courses
The beautiful thing about online courses is that we all have something that we can teach, and that's doubly true if you already have a business. Just to get your gears turning, here are a few course ideas for business owners:
How to _______ (fill in the blank with whatever it is you do! For example, "How to Create WordPress Themes" or "How to Create Characters in InDesign")
The creative's guide to starting an online business
The beginner's guide to making money selling with Creative Market
How to market your creative business online
In short, you can teach people how to develop a creative skill you have, or you can teach people how to make money online—something you're already doing!
Online courses are also great because they are reusable assets. You create them once and you can sell them over and over again for the next decade, if you'd like. And, with the right systems in place, you can create a passive income stream from online courses so you can focus your energy on other projects.
Creatives who have successfully created an online course
There are plenty of entrepreneurs in creative spaces who have taken the leap to online course creator. Take, for example, Teela Cunningham from Every Tuesday.
Teela has a shop on Creative Market where people can purchase her designs and fonts, and she also has an online course business teaching people to brush letter, create fonts, and other creative skills.
Or, take Sarah Morgan. She started out by selling blog templates online. After some success with that, she moved onto ebooks and online courses.
What should you cover in your online course?
A lot of people get stuck before they even get started—during the brainstorming process. Knowing you want to create an online course is easy, but figuring out what you actually want to include in your online course is a bit trickier. I recommend that when you're creating your curriculum, you work backwards.
Decide on your outcome
First, figure out what outcome you want your students to have after taking your online course. For example, you may want them to be able to create their own LightRoom presets from scratch.
We like to use our Transformation Matrix when deciding on a transformation. To fill in the matrix, you need to answer these questions:
What does a prospective student have before taking your course? What will they have after they finish it?
How does a prospective student feel before taking your course? How will they feel after they finish it?
Who are your students before taking your course? Who will they be after finishing it?
Once you know the transformation your students will achieve, you'll also have an easier time setting the price. Does it help them learn a new skill they can get paid to use? Does it teach something it's confusing to learn for free? Does it solve a deep need or pain point?
Chances are, you can charge a significant amount for your course, anywhere from $99 to $999, and beyond. For more tips on setting your course price, check out Teachable's Guide to Pricing Your Online Course.
List the steps or milestones needed
Now, think about what you had to learn to gain that skill yourself. Make a list of every single skill you established to get to where you are and list them out. No step is too small. Remember, even if something seems insignificant to you, beginners may need to know about it so they can be successful.
Organize your steps or milestones
Chances are, when you listed these steps you probably did so in a logical order. Take a moment, though, to go through them again and make sure the order makes sense.
Once you've done that, group like lessons together. For example, if you're teaching knitting, you can group buying yarn, finding the right size needles, and choosing patterns all in one lesson.
Usually we find people will have between five and twelve lessons with several sections within each lesson, though that figure is definitely give or take.
Choosing content types
Next, you'll have to decide how you want to deliver your online course. You can opt for videos, audio files, blog posts, or a combination of multiple medias. Here's a few of the most popular content types:
Video: With a video, you can speak directly to your customers. Taking a "talking head" video, where you record yourself facing the camera and speaking directly to the viewer, is a great way to make that connection and get your points across. If the idea of recording high-quality video on your own intimidates you, download our free DIY video studio guide.
Slideshows: If you're looking to focus your video and make your lessons easier to follow (or, if you don't want to put your face on video) you can record slide deck presentations. For this type of video, you can create a presentations in PowerPoint, Keynote, or Google Slides and record a voiceover going through your slide content. You can also use a combination of slides and "talking head" video.
Text and photo lessons: These are made up a lot like this blog post. Long-form, informative written content is great for online courses. Text and photo lessons are great for visual learning or material that might be too in-depth to recite on video.
The beauty of online courses, though, is there isn't really any one right or wrong way to make yours. There are plenty of other content types to consider. Here are a few:
How to launch your online course
Once you've created your online course, your next battle will be launching. Don't let that scare you, though, launching an online course has been broken down into a science, it's easier than your probably think.
Who should you launch to?
We recommend launching to your email list for several reasons, but the biggest is that your email list is the one platform where you can reach people directly (without fighting through algorithm updates and a bunch of noise) and most people check their emails daily.
By launching to your list, you're going to be reaching people who have already opted in to hear from you and if you send emails regularly, are already warm.
If you decide to launch to your email list, consider following our Crazy 8 Launch Series. It involves emailing your list every day for eight days straight to warm them up and get them excited to buy. This is what it looks like:
Day 1: "Course Teaser" email. This is your opportunity to let your audience know that you're working on a course and to keep an eye out for future emails.
Day 2: "What's in the Course" email. In this email, you'll describe what people should expect from your online course.
Day 3: "Course Opens" email. In this email, communicate that your course is open and link to your sales page so that people can buy.
Day 4: "FAQ" email. In this email, you want to answer the logistical questions about your course. Things like, "is there a money back guarantee?" or "How long will I have access to the course?"
Day 5: "Surprise Bonus" email. Use this email to throw in an additional piece of content that's a "surprise" that everyone will get for free if they buy now.
Day 6: "Thank You" & social proof email. Make sure to thank everyone for reading your emails and being part of your launch. Write from the heart and in your voice.
Day 7: "Logic" email. In this email, you're going to say that your course is closing. Build a logical argument for why it makes sense to buy now, reference the surprise bonus, and build an urgency around getting the course before it's too late.
Day 8: "Last Chance" email series. This day has the potential to be your most profitable day. Anyone on edge is going to either buy your course now or not at all. That's why you want to finish strong and send 3 emails.

Email 1 — send at 9:00am: Tell your list that today is the LAST day to get the course and emphasize why you have to close your doors and at what time.
Email 2 — 3:00-4:00pm: Send a mid-day reminder that cart is closing, how thankful you are and how wonderful the course launch has been.
Email 3 — 1 hour before cart closes: This is a very quick email outlining that this is the last chance to get the course, it's going away, NOW!
If you don't have an email list, though, don't despair. If you already have an audience on a social media platform or your blog, target them there. You don't even have to have a huge audience. As long as you have 100 or so people interested in you and your niche, you can have a successful course launch.
Before you jump into launching, though, make sure that your audience is warmed up and has had a chance to consume some of your other content. By sharing and publishing high-quality blog posts, ebooks, free courses, or downloadables before launching, you can show your audience what you're capable of and establish yourself as a leader in your niche.
Now time to celebrate!
Launching an online course can be a long process, but it's well worth it. Online course creators are able to run their businesses on their own terms and enjoy a flexible business model that gives them time to focus on their other projects, too.
Any questions about launching an online course? Let me know in the comments!
Morgan Timm is a content marketer at Teachable, a platform where creatives and entrepreneurs can create and sell their own online course.
---
Products Seen In This Post:
Designing your own brand?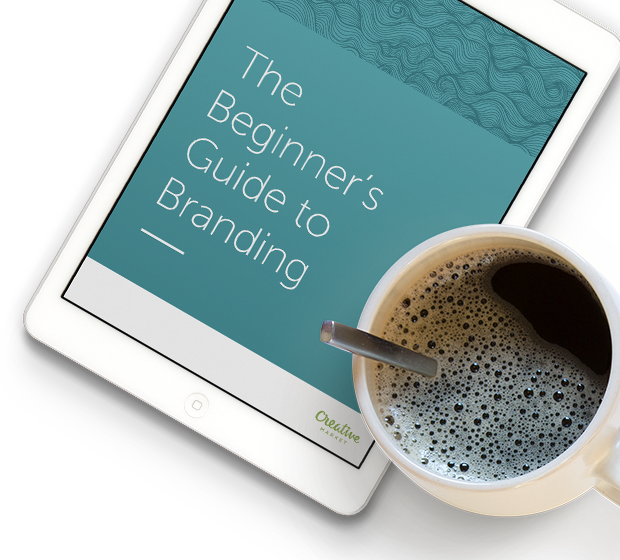 Download now!

Free Beginner's Guide to Branding

A fun, friendly, FREE guide to build a stellar brand identity.
Building a platform for handcrafted, mousemade design content from independent creatives around the world. We're passionate about making beautiful design simple and accessible to everyone.