How to Make a Card that Means Business
When I first moved to my current hometown, I worked at a chain print shop for a few months to help pay the rent. One of our biggest print jobs were business cards. They were usually printed by the hundreds and ranged from simple text on Avery Business Card Stock to super slick ones sent over by custom designers. If those months spent slaving over a Xerox machine taught me anything, it was that a good card takes as many decisions as running a business.
Step 1: Forget the Normal Business Card
If you're thinking of making a card with your name, logo, and contact information on a standard white or gray card, then this article is your godsend. With cleverly designed webpages and intuitive operating systems becoming a part of our everyday life, it's more important than ever to keep your image as fresh as possible. A business card is the first impression you give a potential customer or client; why not make it truly express what you do? Check out a few of these creative designs for some inspiration: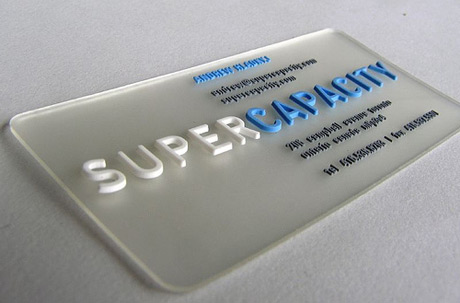 Another option to consider is that a business card no longer has to just be the card. There a few companies that design business cards that can be folded out into brochure. You can also include a QR code on your card that links your client to a specific page on your website, inserts your contact information in their phone, or even calls a specific phone number.

Step 2: Sketch Up an Idea
After opening your mind to everything your business card can be, it's time to figure out what your business card will be. Sit down with a pencil and paper and draw up a few ideas. Focus mainly on the layout of the card. Really work through a few versions of what you want your final business card to look like. There are also some websites that allow you to mock up a card based on a template of your choosing. Moo.com has some great templates for hip cards. Check out their Facebook cards to bring cyberspace into reality.

Step 3: Make Choices!
Now that you have your general layout of your future card, it's time to make some detailed choices. What type of card stock do you want? Something thick and sturdy or something thin and flexible? Do you prefer glossy or matte? Raised ink? Each one of these choices should reflect you and your business. Remember you'll probably end up getting at least a hundred of them printed so you better be sure you like it.
Feeling intimidated by all these options? Remember that these choices are already inside you. Express yourself! If you're still feeling overwhelmed, have a trusted friend or colleague look over your design and choices. They'll be able to look on it with fresh eyes and give you some good feedback. Still can't decide? Head to a local print shop. Like I said earlier, print shoppies see tons and tons of business cards come through their machines, and they know what a good one looks like.
Step 4: Get a Quote from a Print Shop, Website, or Figure Out How to Make it Yourself
I cannot stress this enough: SHOP AROUND. Print shop prices range greatly from location to location depending not only on how the company itself breaks down its prices, but also how the individual print specialist decides to make your job. This variation narrows a little when it comes to websites, because their prices are more regulated. However, there are way more choices of places to get them printed and shipped. If you decide to make them yourself, make sure you know what you're getting into as misprints and mistakes can easily increase your bill.
Now go make yourself a great business card!
Getting started with hand lettering?
Free lettering worksheets
Download these worksheets and start practicing with simple instructions and tracing exercises.
Download now!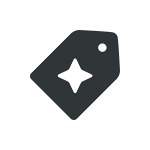 Creative Market