How to Make the Most of Client Relationships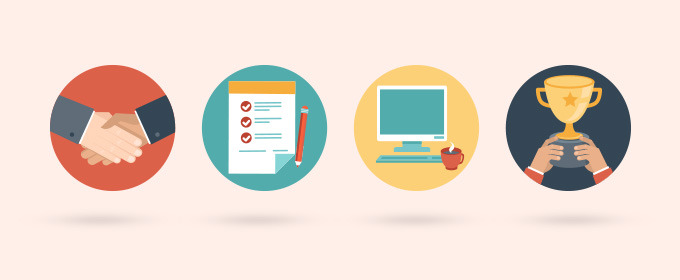 Every client you work with is important, that's a given for any designer. If you do your best work and the client really "gets" you, it can open a lot of doors and help you build your business. Chances are, you already do all the basics: meet with your client to get a clear sense of their goals for the site, work through revisions with them if necessary, and deliver a site with a great look and functionality on time and on budget.
What can be much harder to do is capitalize on the strength of the relationships you build with clients. It's not just a matter of making sure you do your work well. Successful relationship building with a client is another key part of your job as a designer. Making that happen is crucial to getting more clients and more repeat business. Much of that work actually starts after the project is completed—you're investing in your relationship with the client going forward. Here are some key things to keep in mind after the site goes live.
Stay in Touch
It might sound like it would be annoying for clients to keep hearing from you, but if you do it right, it can be an important way to help keep your company top of mind. Try a periodic newsletter explaining your services, or ensure they get a holiday greeting. Just make sure that your communication is personal and doesn't feel like an ad.
Get Testimonials
Few things are as valuable to you from a client as a glowing testimonial or review. If a client likes your work, don't be afraid to reach out to him/her and ask for one. It can help to be specific in your request. Know what you need to be able to say about the business. Do you want to highlight a fast turnaround? Great design? When you ask for a testimonial, keep that in mind.
Open Doors for Repeat Business
Most clients are going to want an update on their site at some point. Be proactive about it. If it's been six months or a year since you finished the site, you can send them an email detailing a new service you offer. You can also offer a discount to update time-dependent news or event pages on a regular basis.
Think Outside the Box
Not all work is simple. Sometimes, going the extra mile for clients is a great way to help them remember you and to make a good impression. Whether it's meeting a short deadline or over-delivering on content, it all counts. It's also worth taking the time to put together outstanding packages to pitch to clients. Consider offers like designing the company's newsletter or e-blast in addition to the site, or integrating social media into your offer.
Conclusion
These are just a few tips to help you get the most out of any client relationship. What works best varies from client to client and is something you need to be sensitive to. Larger corporate clients might be less able to accommodate a testimonial request, so you'll need to give them more time when you ask, for example. Smaller companies might respond better to lower-priced pitches than to ones with lots of add-ons, so you need to be more selective in crafting your offer. Those things help you stand out when clients are looking for a designer or giving referrals.
---
Header image created using Flat business icons and concepts
---
Free lettering worksheets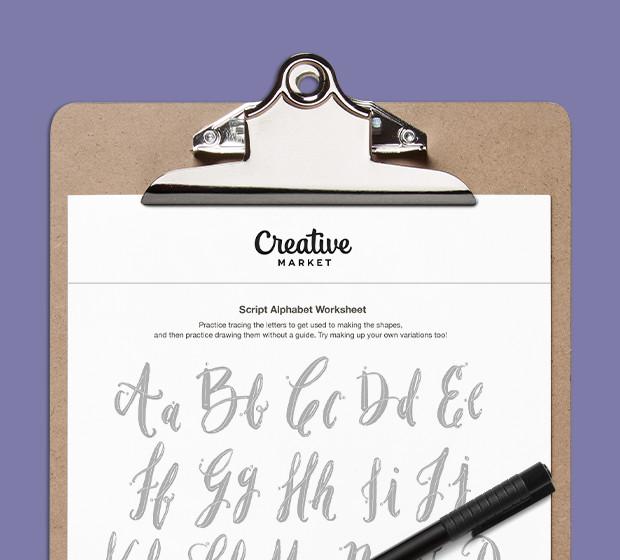 Download now!

Getting started with hand lettering?

Download these worksheets and start practicing with simple instructions and tracing exercises.
Head of Growth and Marketing at Creative Market.
---