How to Write a Kick-Ass Design Tutorial (and Why)
What I love most about the design industry is the sense of community. Before we even consider ourselves to be designers, we have access to an abundance of inspiring blogs (such as this one) and a ton of design and code schools. Even as we become more established as creative individuals, there's still always something new to learn — and that's where tutorials come in.
Why Write One Anyway?
Besides helping other designers and creatives become better at their craft, as our mentors once did for us, there are additional benefits to reap. For starters, you'll be paid for your time (unless you're writing for your own blog of course), but mostly it's incredibly rewarding, not to mention especially useful for building a reputation and a social following.
But I Wouldn't Know What to Write About!
It doesn't matter what type of designer you are. Whether you create user interfaces, websites, icons or hand-craft beautiful fonts – we want to see how you're doing it. Even if we have no intention of creating hand-crafted fonts, it's quite mesmerizing to see an artist at work.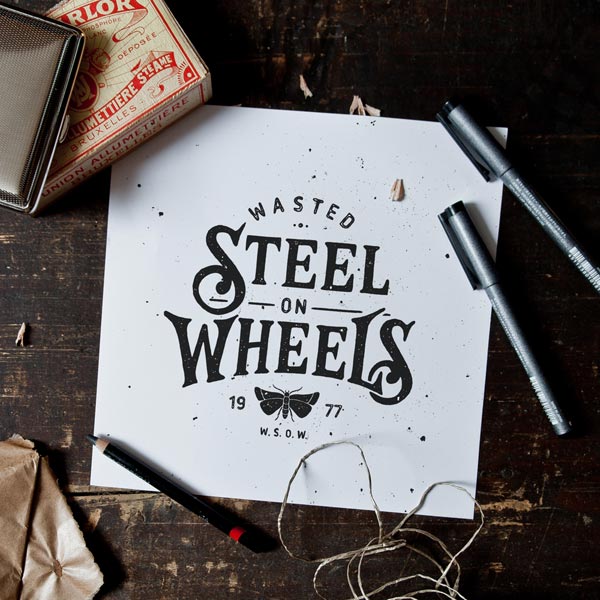 Every time you work, take note of what you're doing and reflect upon it later. If you're designing an iOS application in Sketch for example, record the steps that you took to complete it. You don't need to explain your *entire* workflow (although they can be interesting if you're up to the challenge!), but there will be *something* that stands out from the finished design. *Quick tip: If you have a large Dribbble or Behance following, share the finished project to the community. The feedback will indicate what people would like to see more of; somebody may even ask outright how you prototyped that epic animation and there you have it: an article idea about interaction design!*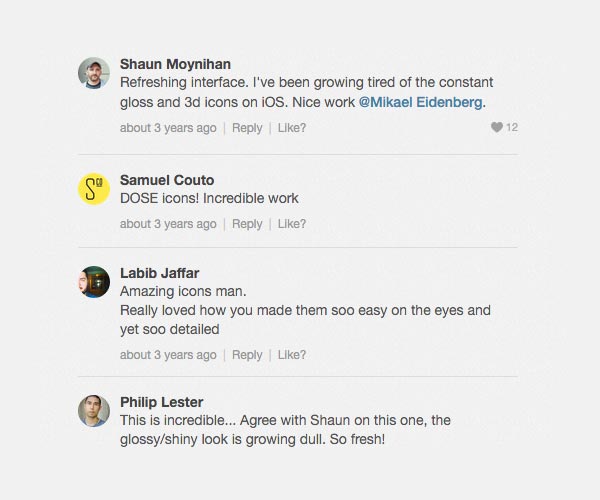 If all else fails, see what others are writing about and question it. Explore it further, tackle something that you felt was missing from the tutorial or simply use it to spark a slightly different approach, and maybe even a debate. You can even write about your own Creative Market items to add extra value to them!
Be Clear About What the Reader Is Making
First things first, don't waste the readers' time. In the first few opening sentences, the reader has not yet committed to the tutorial, so it's important to clarify what the reader will be making, both with words and a sample screenshot or demo. It's also recommended to declare which tools the reader will need and the difficulty level of the tutorial. Remember, the aim of the tutorial is to help the reader become a better designer; he or she is looking to be challenged, not defeated.
Keep It Simple, Break It Down, Use Everything in Moderation
Paragraphs are for when you're explaining something. Too many of them will make the tutorial drag out longer than it needs to be, so use lists whenever you can. For example, detailing styles for a layer would be better communicated with a clear bulleted list. While it can be tempting to screenshot every little step, you should also try to limit the amount of images too. Slip ups are inevitable, and when the user scrolls up and down between steps with too many images and words, it can become very tiresome, not to mention the effects it has on webpage loading times.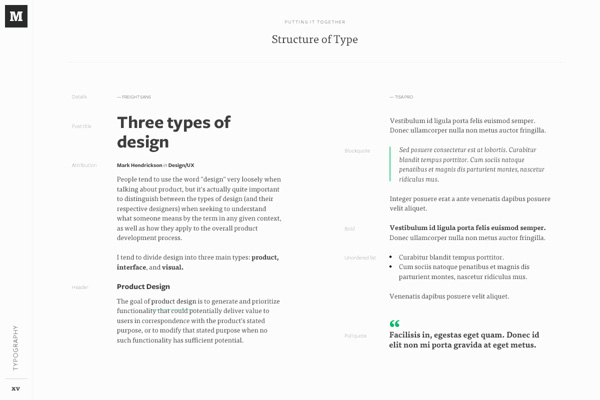 Blog designs have become more sophisticated in recent years – take Medium for example, who ditches old-school designs in favour of a minimalist layout, allowing them to focus more effort on the reading experience. Articles can consist of more than words and images. Don't forget about captions, blockquotes and full-screen embeddable media.
The Editing Process
Perhaps the most important aspect of writing design tutorials is editing them. When you're done, scan the tutorial over and over, eliminating unnecessary content each time. Does that image need to be there? Can these sentences be lists? This is true for any kind of article writing, but tutorials can easily measure up to 2000-4000 words and so it becomes even more important to consolidate content.
Conclusion
Writing becomes much easier and more fluent over time. It's not uncommon to look back and think, "What on Earth was I rambling about back then?". In fact, it's quite healthy to revisit old articles and see how much your own writing has improved since then. Maybe the topic you wrote about is hugely popular now. Maybe it was your article that inspired it?
---
Products Seen In This Post:
Getting started with hand lettering?
Free lettering worksheets
Download these worksheets and start practicing with simple instructions and tracing exercises.
Download now!