If Only Command-Z Worked In Real Life
You know the feeling: a cracked screen, a stain on a freshly laundered blouse, a fender bender with the potential to ruin your morning. If only things could be as easily undone as in all of the programs we use every day. Command-Z in real life could be the remedy to our most troublesome mistakes. These are a few real-life situations where a Command-Z would work wonders.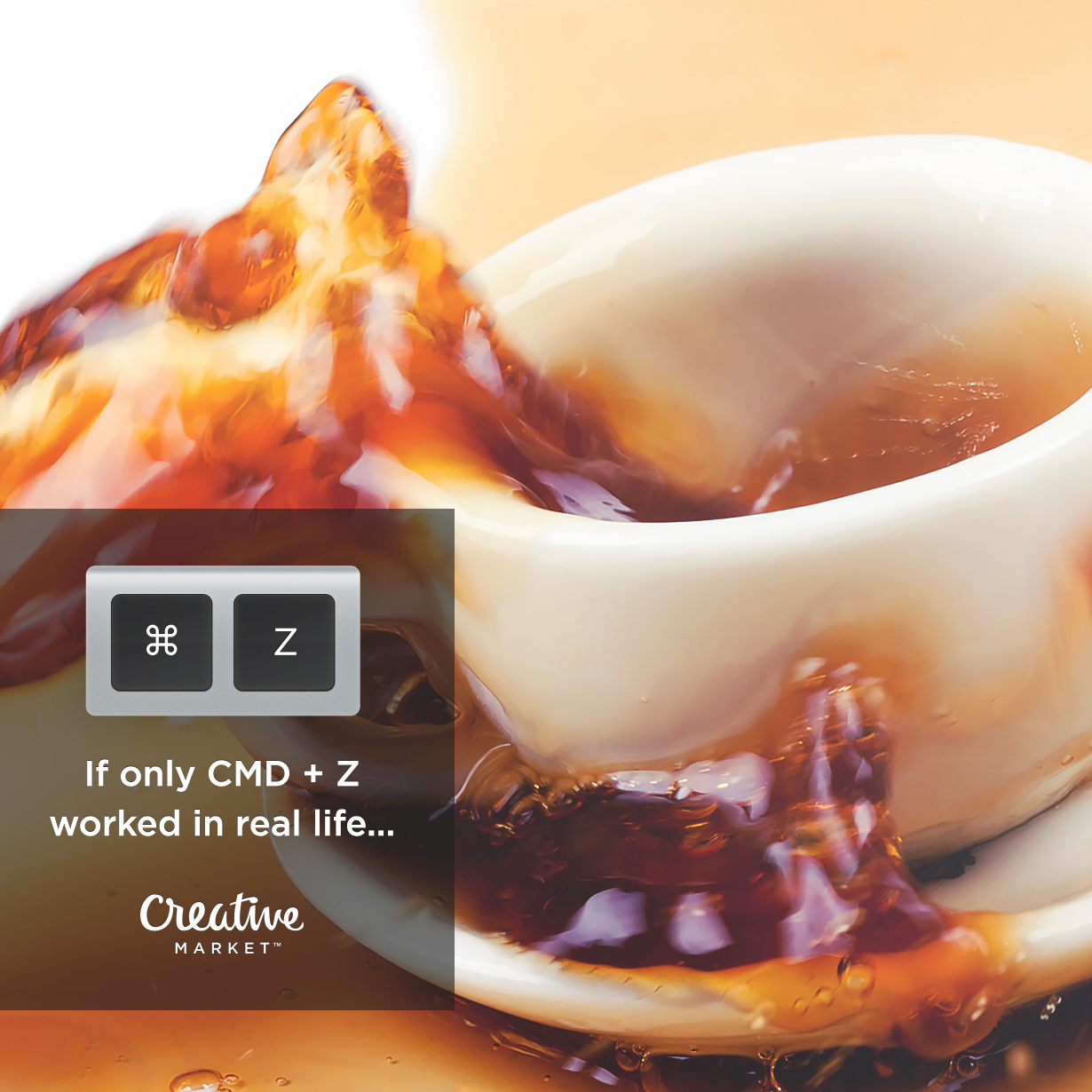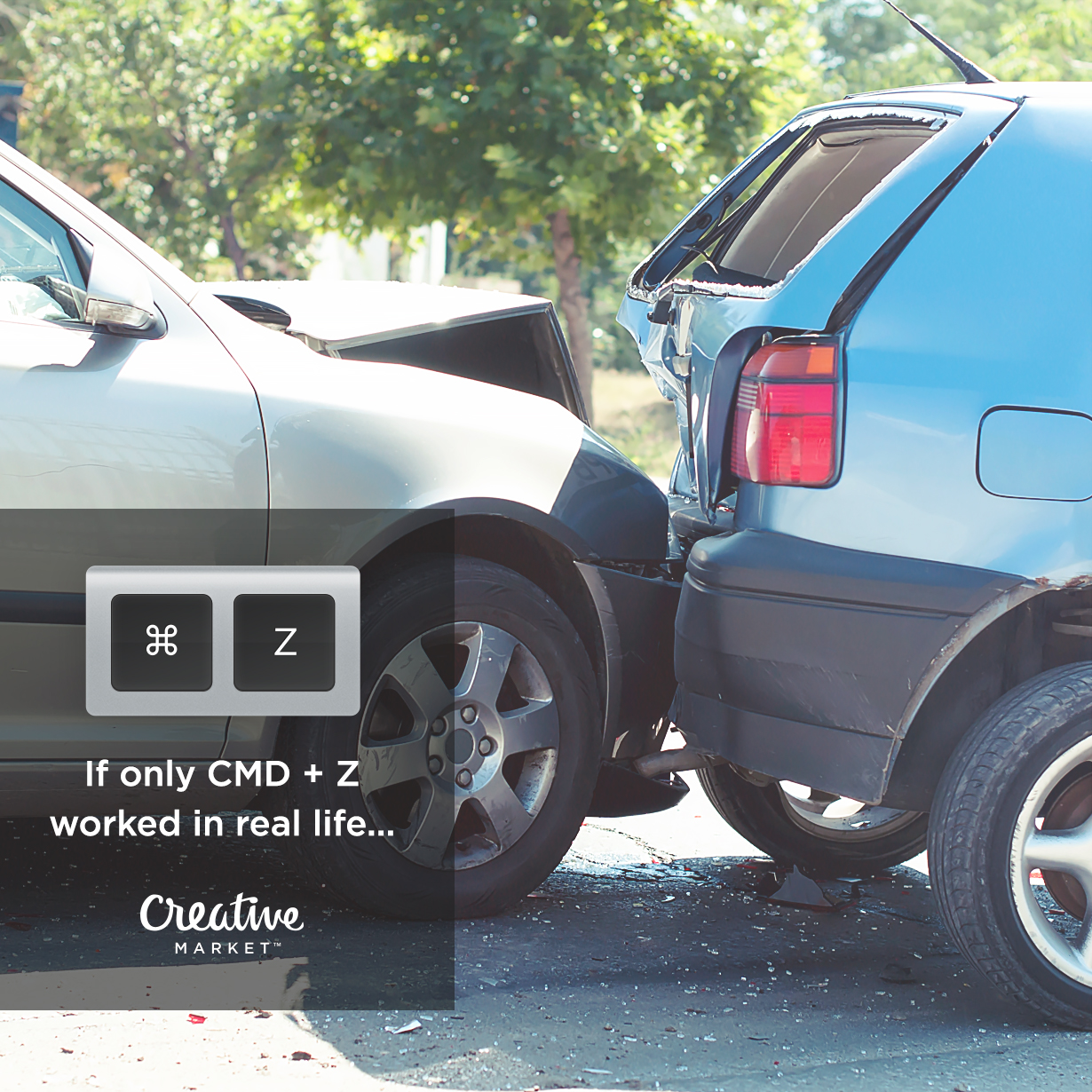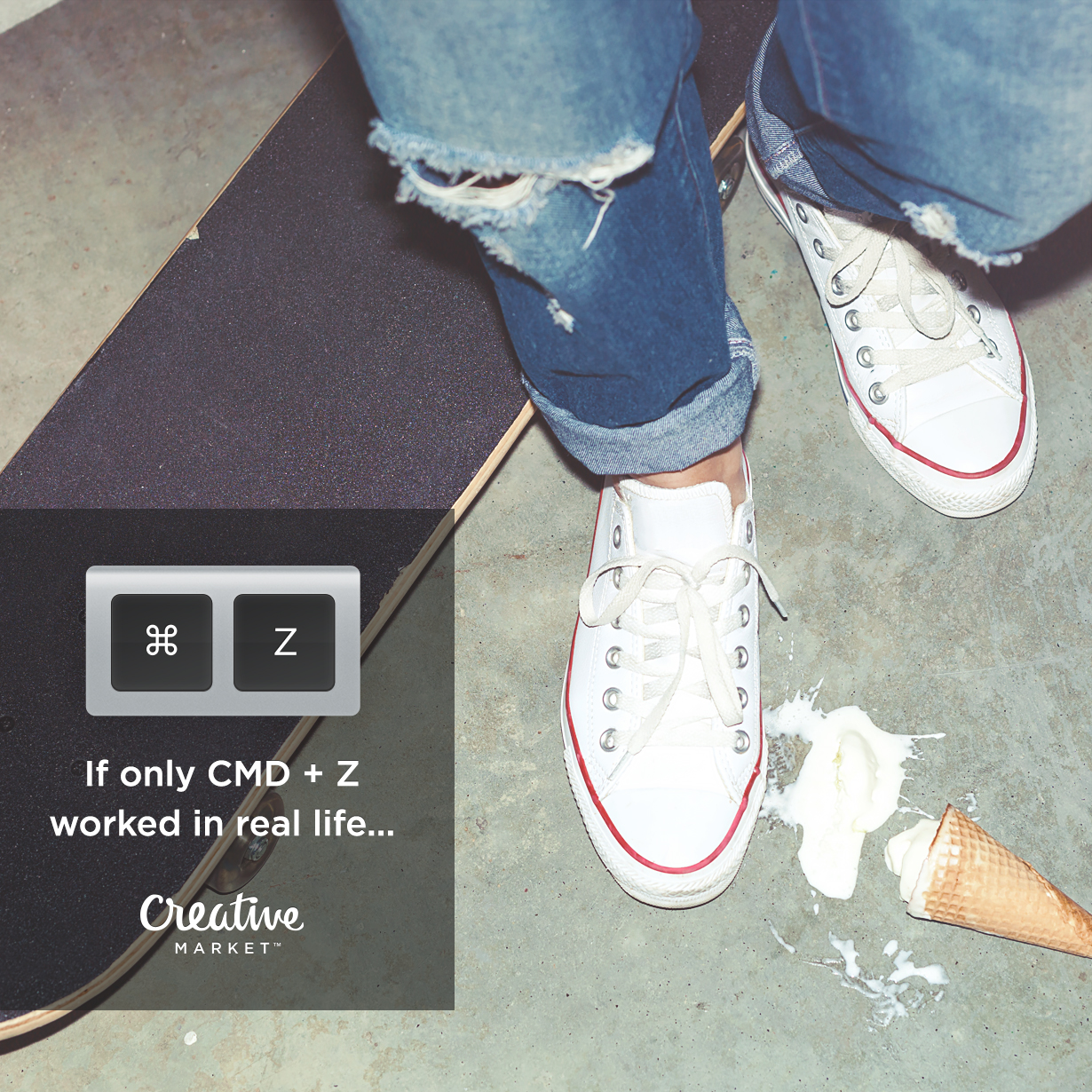 Getting started with hand lettering?
Free lettering worksheets
Download these worksheets and start practicing with simple instructions and tracing exercises.
Download now!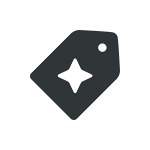 Creative Market