Intermission Recap: Live Music, 1,000+ Creatives, and a Slow-Mo Booth
Last week the Creative Market team and hundreds of members of the creative community in San Francisco gathered for Intermission, an event that aimed to bring creators together for an evening of art and conversation. Interested in learning more about Intermission and how Creative Market was involved? Read on!
So, what exactly was Intermission?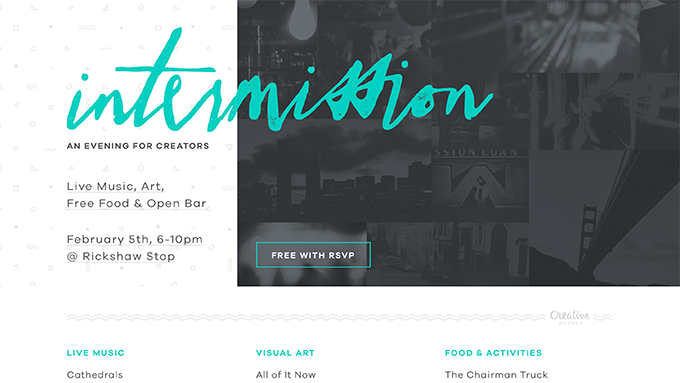 Intermission was an evening designed to get our Creative Market community together with the local San Francisco creative community, outside of our workspaces. The main idea behind all of this was to experience art and share conversation with each other in a natural setting.
How was the Creative Market team involved in the event?
As a team, we both conceived the concept of Intermission and produced the event (major props to Tyler, Greg, and Zack who did most of the heavy lifting). We worked hard to curate a great group of artists and stay true to the vibe we were going for. We were lucky to be able to support all the costs on our own, rather than sell sponsorships to other brands. This really helped us keep the event focused on community, instead of on heavy handed brand hammers.
What was the most important part of Intermission?
We really wanted people to walk away with a sense of excitement about the local San Fransisco creative community. For the most part, we feel like we accomplished that goal.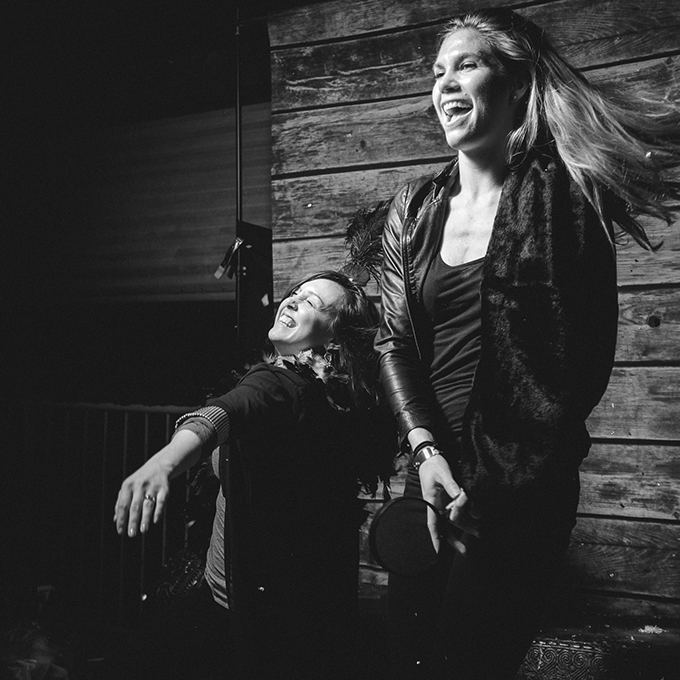 Photo credit: Terry Barentsen
Will Creative Market be doing an event like this again?
We definitely intend to produce another Intermission. We'll be looking at ways to improve the experience and we're also considering holding the event in other cities. We encourage you to let us know if you'd like to see Intermission come to a city near you. This was very much our way of giving back to the community and we hope to keep doing that!


Photo credit: Terry Barentsen
Thank You
Thank you to everyone who came out for this fantastic event! It was great to have an evening set aside just so we could relax and have a blast with so many of the creative people in our area!
We want to send a huge shout out to all of the awesome creatives who helped make Intermission happen! We had the chance to gather in an killer location (the Rickshaw Stop was really the perfect place for this event).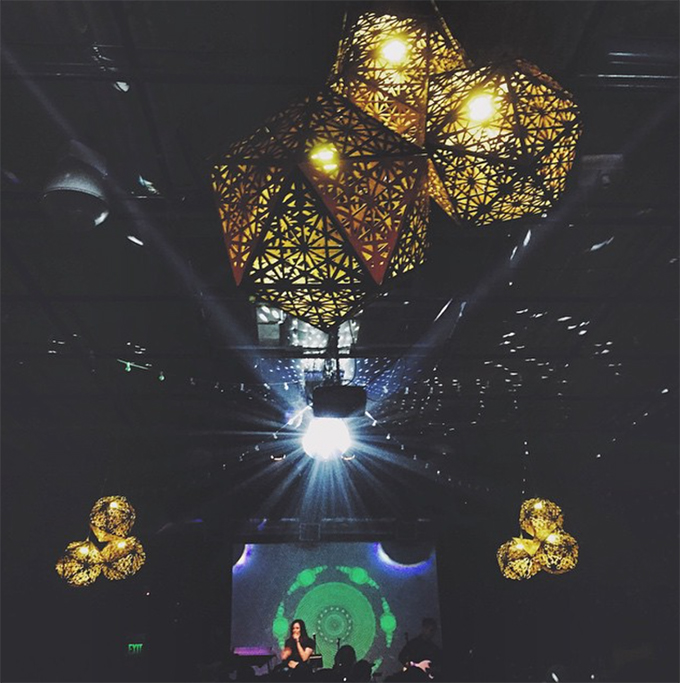 We also got to listen to some of the best music around: Cathedrals, Aaron Axelsen, and Wait What.


Of course, we enjoyed visual art from numerous talented artists: All of it Now, Nathan Perkel, Terry Barentsen, Patrick Beaudouin, Travis Jensen, WEREHAUS, and HYBYCOZO (their lanterns were definitely a favorite).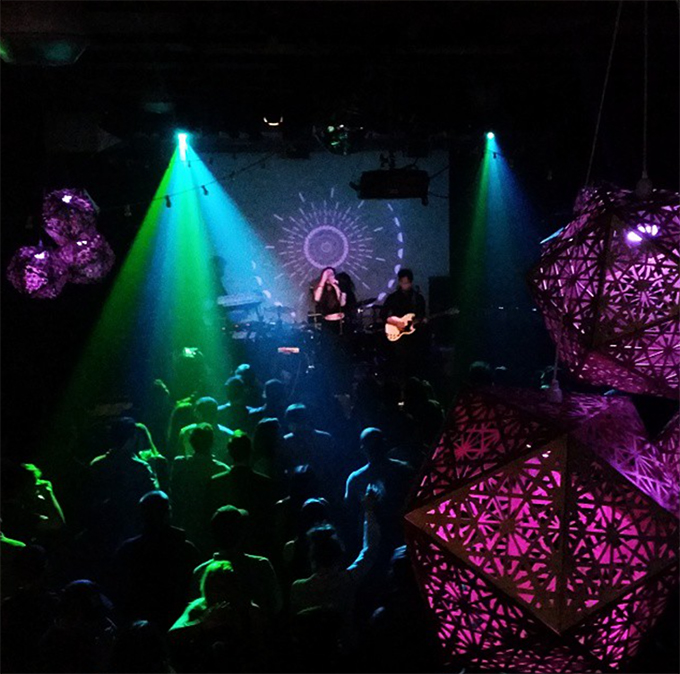 Everyone devoured delicious food from The Chairman Truck. And we all made movie magic in the Orange Photography slo-mo booth upstairs.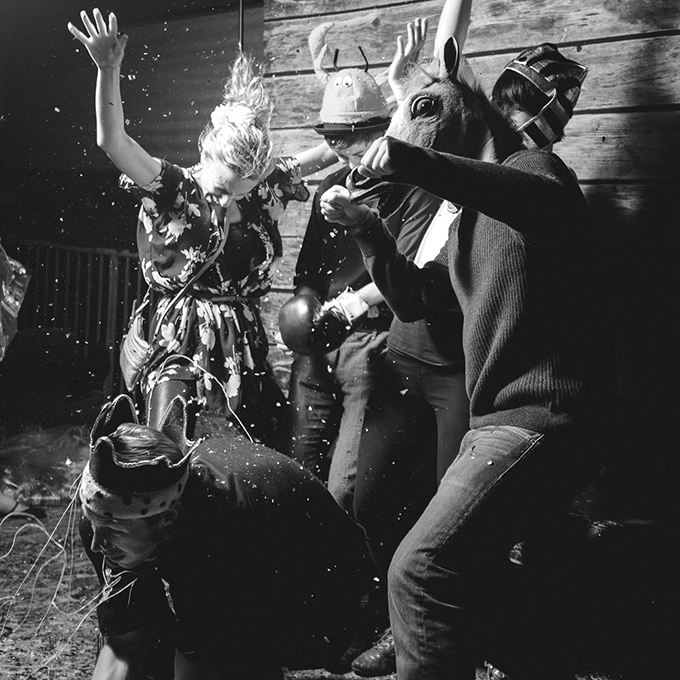 Photo credit: Terry Barentsen


Let Us Know What You Think
It really was a fantastic night, but it wouldn't have been nearly as much fun without all of you! Were you able to make it out to Intermission? If so, what did you think of the event? Are you interested in seeing Intermission come to a city near you? Let us know in the comment section below.
Getting started with hand lettering?
Free lettering worksheets
Download these worksheets and start practicing with simple instructions and tracing exercises.
Download now!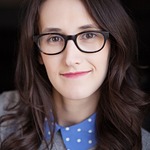 Kelley Johnson
I'm an ex-schoolmarm who is excited about all things creative. Photography makes me smile and when I find a new-to-me dress that fits just right, it makes my day.
View More Posts