Creative Market Welcomes Mark Simonson, Creator of Proxima Nova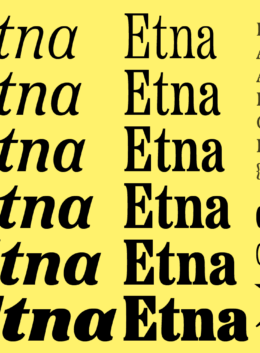 Mark Simonson has led a remarkable career of over 40 years designing iconic typefaces. Best known for classics like Proxima Nova, Bookmania, and Etna, his work covers a wide range of styles: from the airy delicacies in Coquette to the strong letterforms in Acme Gothic. If Mark Simonson's design style has ever inspired you, we've got great news: his catalog is now available in his new Creative Market shop.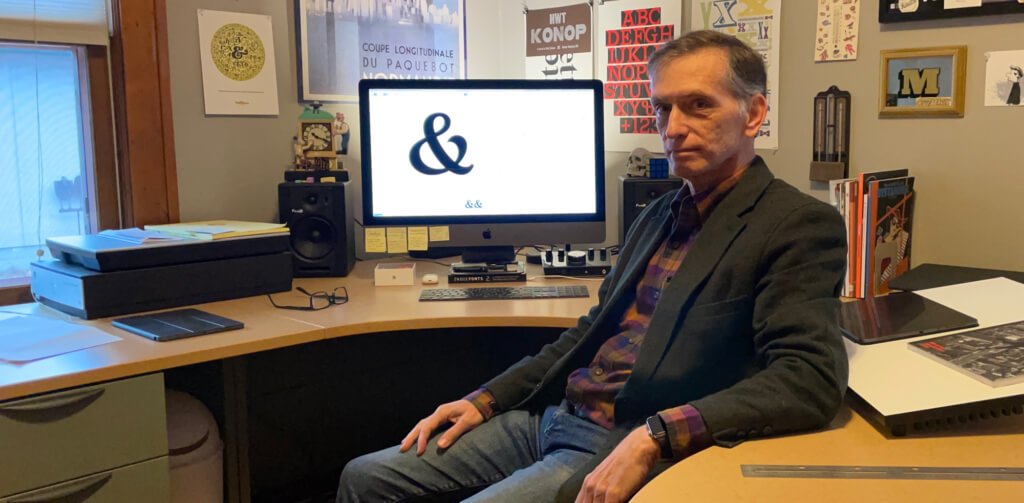 Starting as a graphic designer and art director in 1976, Simonson developed a keen eye for type that became instrumental in his practice. Over 30 typefaces later, his work has appeared in a range of magazines, movies, books, and products. We sat down with Mark to learn more about his journey.
What inspired you to design typefaces?
I got interested in type design in college back in the 70s. While studying graphic design, I did a typeface design project as a part of a lettering class. I also had learned about ITC (International Typeface Corporation) at around that time, which was kind of big. They made the best fonts back in the 70s and I was a fan of their work.
They had a magazine called Upper & Lowercase (known as U&lc) that I first read when I was in college. Back then, they had a call for entries for new typeface designs. I got excited about it and, by the late 70s, I had submitted a typeface to them. That first typeface was rejected. In hindsight, it did need a lot of work.
Typeface design continued to be in the back of my mind, even as I pursued my career as a graphic designer and art director.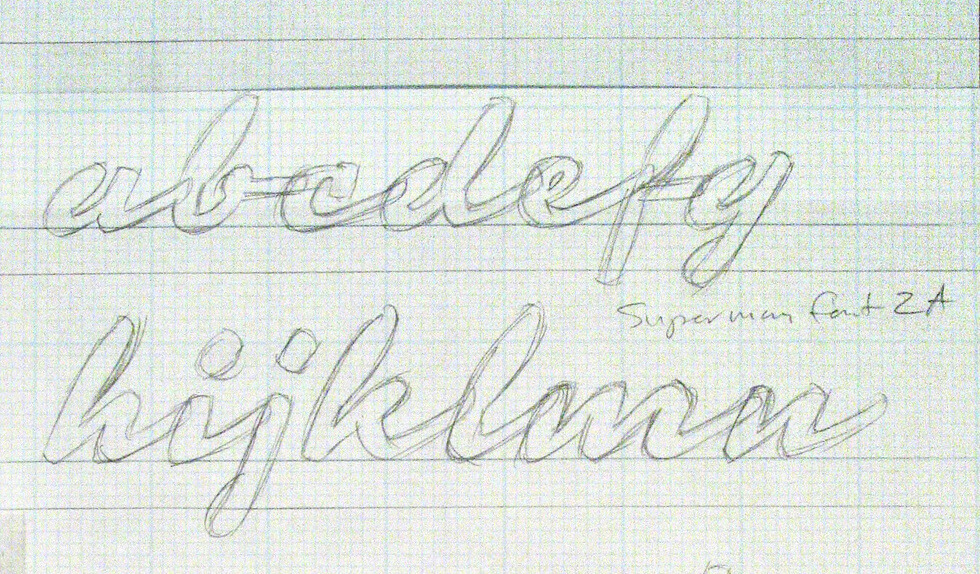 Is that where your appreciation for typography began?
Yeah, just working with type. Even back in high school, in the early 70s, I was editing the school's newspaper, yearbook, and creative projects like that. Along the way, I learned the names of well-known typefaces and started to form opinions and preferences. I also had an uncle who was a graphic designer, who made me aware of that as a career choice.
What were your design opinions when you first started?
Working on that high school yearbook, I remember having only a handful of type families to choose from. I learned about ITC and clearly remember not liking Optima or Bodoni. They just felt really old-fashioned and stodgy to me. I was really liking Times New Roman and ITC Souvenir, which was fairly new at the time. Times Roman just had the classic look and vibe that I wanted for the yearbook. I was also buying sheets of Letraset to play with Helvetica, Avant Garde, and Bookman for the school paper. That shaped my opinions about what I liked and didn't like.
Speaking of Bookman, what inspired Bookmania, your revival?
Bookmania is actually kind of my revenge on ITC. As much as I liked their version of Bookman, it's very different than the classic original. ITC Bookman totally eclipsed the original Bookman in the market, to the point where if you knew of Bookman, you only knew of the ITC version.
I think it happened with the advent of desktop publishing because there were no good versions of the original family for digital applications, other than the ITC version. My idea was to bring back the classic look of Bookman, including even more swashes and other features. ITC had a reputation of taking classic typefaces, like Garamond, Bookman, or Century, and basically redrawing them with really large x-heights, making them look more like Helvetica, which was so popular in the 70s.
Looking at them now, they lose something from the original—a certain character. ITC Bookman really became a different typeface. With Bookmania, I wanted to bring that classic look back.

In your perspective, what makes a strong typeface?
Technically, spacing is probably the most important thing. I think it's more important than the actual drawing quality or the letter shapes. Letterforms, the shapes of letters, are really important too. But if you have beautiful letters that are poorly spaced, the system is still going to look off — no matter how well it's all drawn.
Aside from that, a typeface must have a clear application, a use case. You can't just create anything and expect people to apply it. You have to try to think: what would this be used for? What is its role?
Is coming up with a use case part of your process?
It's very intuitive for me. I try to think of typefaces that I would want to use if they existed, as someone with a background in graphic design and art direction.
I'm pretty familiar with the range of available typefaces, although it's way, way larger now than it used to be. When I was designing in the 70s, and 80s, even into the 90s, you're only talking about maybe a few hundred typefaces that were widely available. When I looked at them, I saw gaps. There was an opportunity in exploring the spaces between existing typefaces. That's one of my type design strategies.
I used this approach with Proxima Nova, where I perceived a gap in the range of sans serif typefaces. I liked certain typefaces like Helvetica, but it was kind of tired. You saw it everywhere. I also liked faces like Futura and New Gothic. I wondered if there was a way to make a typeface similar in some ways to Helvetica but with more of a geometric feel like Futura, and some elements from News Gothic.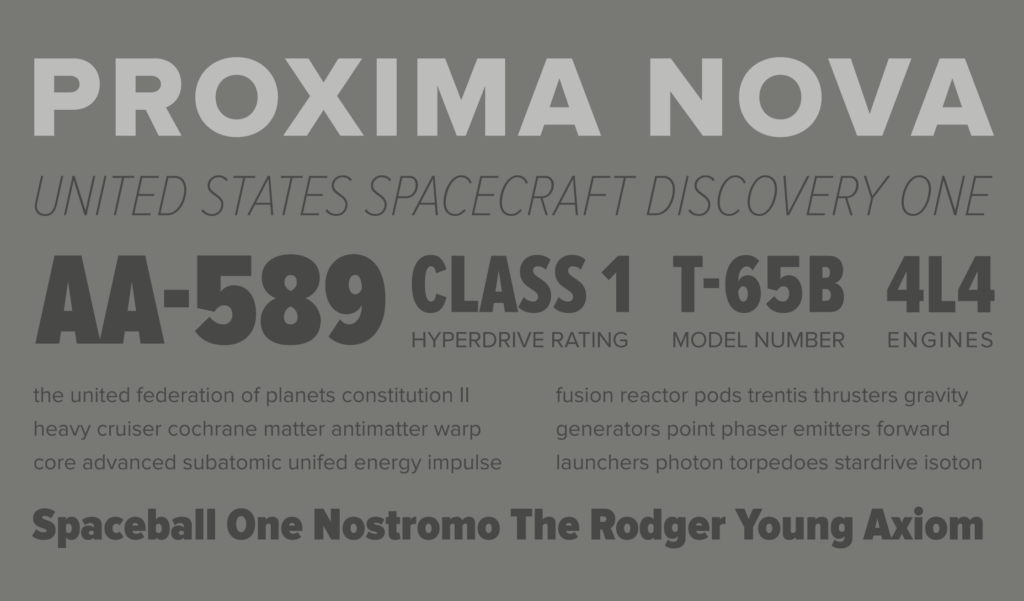 I feel very fortunate that Proxima Nova has had such traction. Every type designer thinks they're going to design the next Helvetica, but it almost never happens. And I don't know if I could say that that happened, but it's in the ball park.
Do you have any favorites in your own catalog?
I'm currently liking Etna, which is a fairly recent release. It's basically a revival of a wood type style called Aetna from the late 19th century. You also see it on US currency. I've been fascinated with those letterforms since the 80s. I did some explorations back then and finally started working on it a few years ago.
I toned down a lot of the wood type peculiarities of Aetna to make Etna more usable for modern designers. I just love the foxtail terminals on the lowercase letters and the deep brackets of the serifs. I'm really happy with the way it turned out. Also glad I designed the really condensed versions, although it took an extra year to get them done.
W

hat does exploration look like for you? How do you get inspired?

I've been looking at type since I was in high school, at least. I also own a ton of type books that have influenced me throughout my career. A big influence is old lettering styles from the mid 20th century, like you see on old packaging, posters, and magazines. Some of my fonts are inspired by these.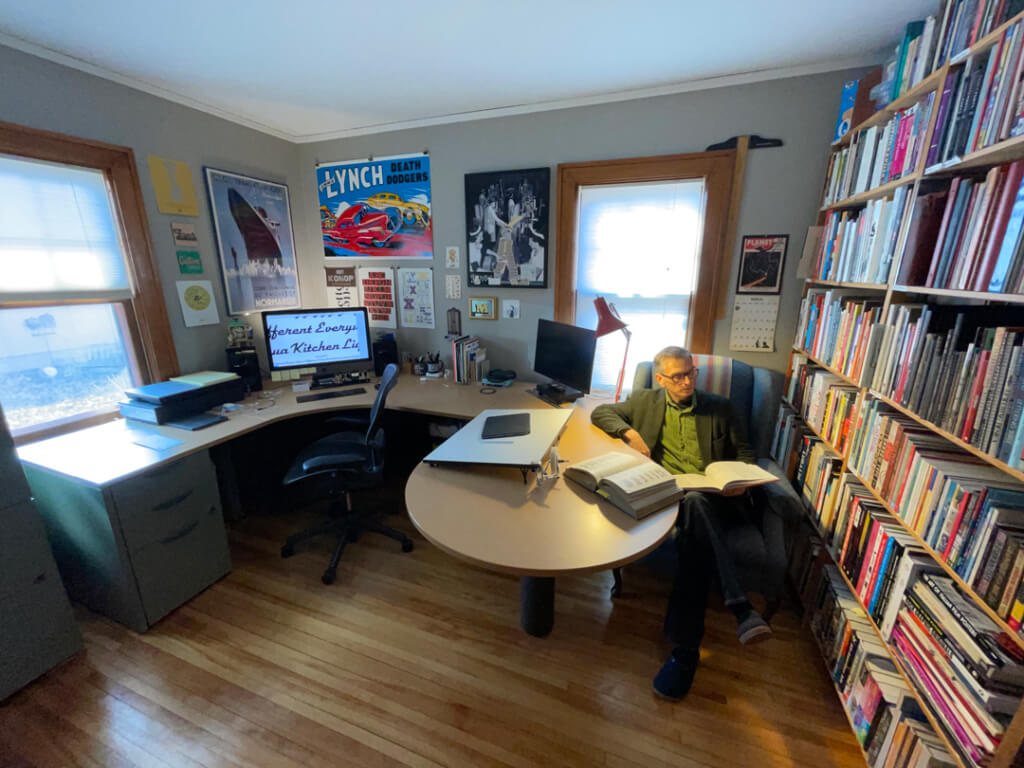 When you look at actual printed materials from back then, the range of styles is much wider, and it's because they were all done by hand. Consider magazine covers: it was necessary to use hand lettering on magazine covers in order to combine photos, letters, and headlines.
Nowadays, it's easy to do in InDesign or Photoshop. It was actually difficult – if not impossible – to do that with metal type. So it all had to be done by hand to get the effect that they wanted.
It made sense at the time: metal type was only available in certain sizes. You couldn't change the spacing very easily. It was very rigid and limited compared to what you could do with hand lettering. A lot of these lettering styles don't exist as typefaces.
A lot of my inspiration comes from trying to imagine what some of those lettering styles would be as typefaces. Mostra Nuova and Acme Gothic are good examples of that.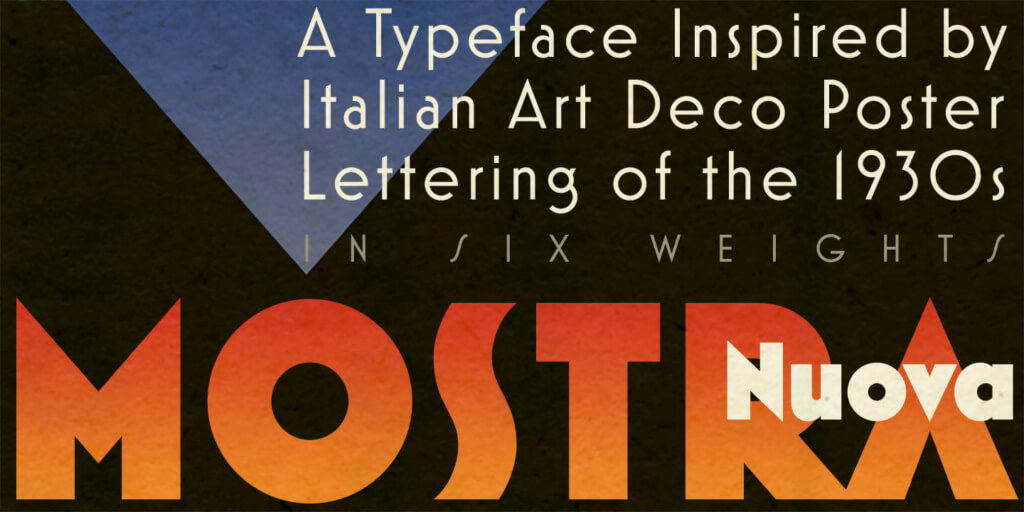 I try to reverse engineer them in what almost feels like historical fiction. I try to imagine what it would look like if they had made a metal typeface based on, say, a specific genre of lettering. It's fascinating.
Your new Creative Market shop will make these typefaces even more accessible to business owners. What's your message to them?
You'll find a lot of variety in my library and many unique display typefaces to choose from. There's such a wide range of styles that I enjoy doing, that I don't think the shop is limited to a single genre. Many designers have a catalog of typefaces that sort of fit in the same skeleton. There's a resemblance, almost like all these fonts are just one big superfamily.
I'm a bit like a butterfly going from one flower to another. I can't make up my mind which one I like best. I try out different things. While I'm sure there are some recurring elements and themes in my type designs, each is just an expression of the genre that I was interested in and pursuing at the time.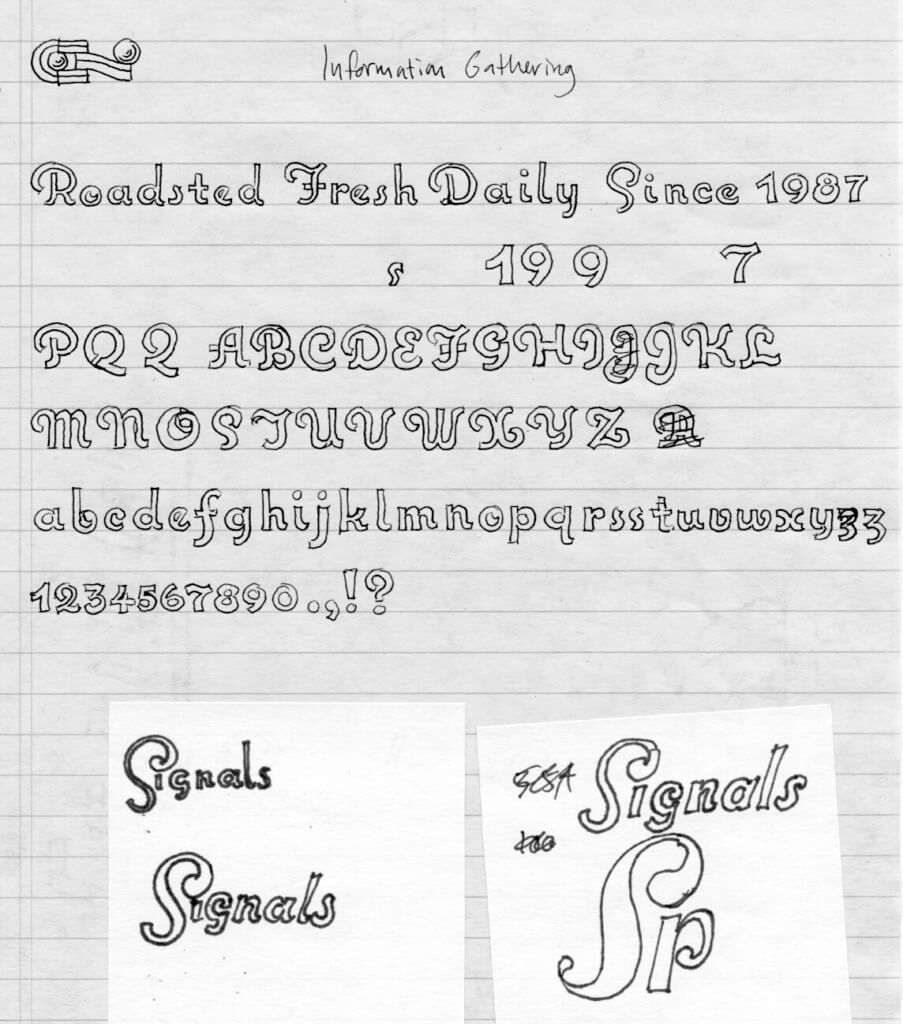 Something I've found is that trends come and go. Type styles keep coming back around. If you wait long enough, whatever you were interested in at one point will come back years, maybe decades later.
Typefaces and typeface ideas get rediscovered all the time. Take Acme Gothic: it's based on a lettering style that was very popular in the early 1900s. I had used it back in the 80s for a retro-style packaging design, using hand lettering. I always thought it'd be a good type family as well.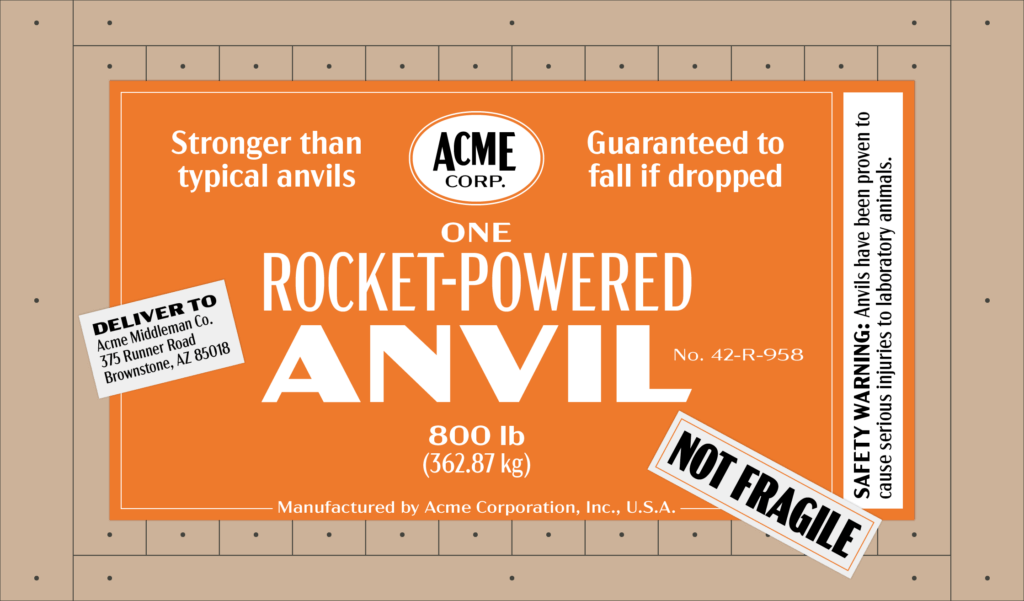 When I finally turned it into a typeface and released it, I had certain preconceived ideas of how it would be used, like for doing period looks. But surprisingly, it's been used in ways I never expected. For instance, the movie Tenet used it for the title in the movie posters, and one of the Star Wars TV series, Rangers of the New Republic, uses it.
So I never know what other people will see in it. And that's part of the fun of releasing something!
Lastly, are there any tools or books you'd encourage type enthusiasts to check out?
Many of the books that influenced me are out of print, so it's kind of hard to recommend those. A really good one is Adrian Frutiger: The Complete Works. Frutiger's Type Sign Symbol is outstanding. Of books in print, I'd say Designing Type by Karen Chang is a good start. Books on lettering are also pretty good. Even though lettering isn't exactly the same as typeface design, many of the same principles apply, especially for display type. Here are some more:
Ken Barber's Lettering Manual published by House Industries
Martina Flor's The Golden Secrets of Lettering
Jessica Hische's In Progress
Vintage books on lettering or type design are good resources. You can find Instagram accounts that share pages from these kinds of books like Riley Cran.
James Edmondson goes over one letter at a time, telling you how to design each
Cooper Type's Herb Lubalin Lecture Series
Typographica's online specimen books library
Getting started with hand lettering?
Free lettering worksheets
Download these worksheets and start practicing with simple instructions and tracing exercises.
Download now!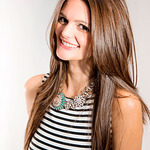 Laura Busche
Brand strategist. Creating design tools to empower creative entrepreneurs. Author of the Lean Branding book. MA in Design Management from the Savannah College of Art and Design (SCAD).
View More Posts