Design Trend Report: Jungle Patterns, Graphics, and Backgrounds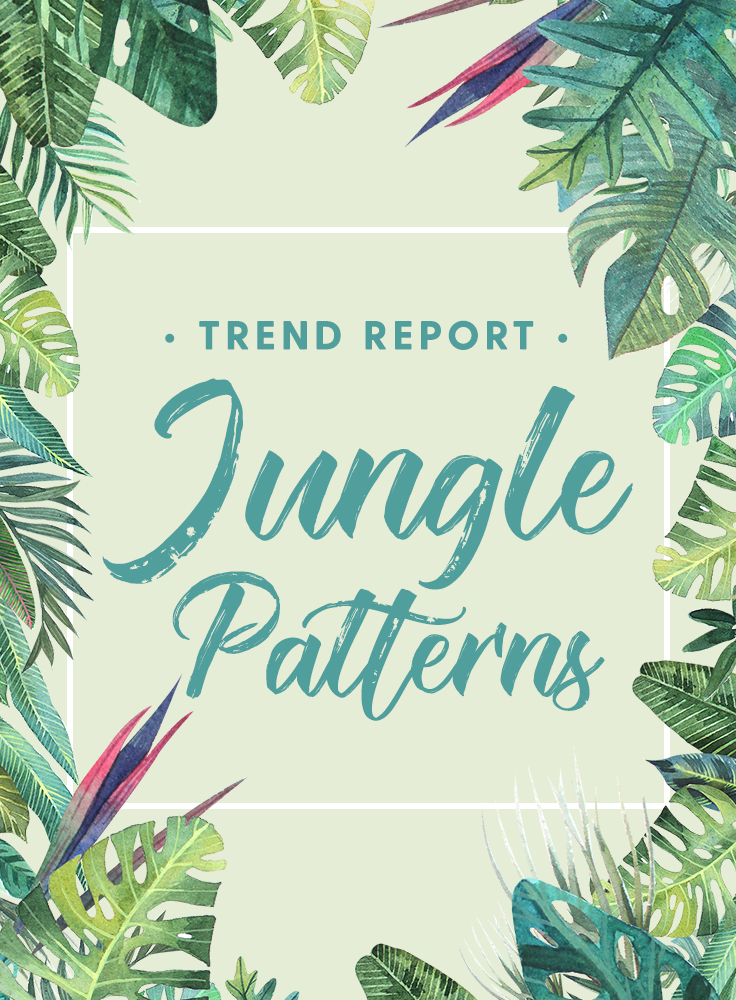 Move over chevron, there's a new trend in town. Tropical themes like botanical rainforests, lush foliage, and jungle prints are taking the world by storm— and the trend isn't limited to one industry. Experts have noted the rise of tropical design in everything from home interiors to fashion and more. How did it start, and what features are considered "tropical"? Read on to find out.
How Did the Tropical Trend Start?
The tropical trend likely started with a blog called "The Bungalow." Justina Blakeney started the blog back in 2008, naming it "The Bungalow" because her home is "wild like the jungle," but "cozy and homey like a bungalow." The blog mostly focuses on home and interior design that heavily features jungle inspiration, including a gallery of images with ideas for each room. The creator states that she was always drawn to the tropical elements of her grandparents' home in Los Angeles, most notably the tropical wallpaper her grandmother loved as well as the lush palm trees that grow throughout L.A.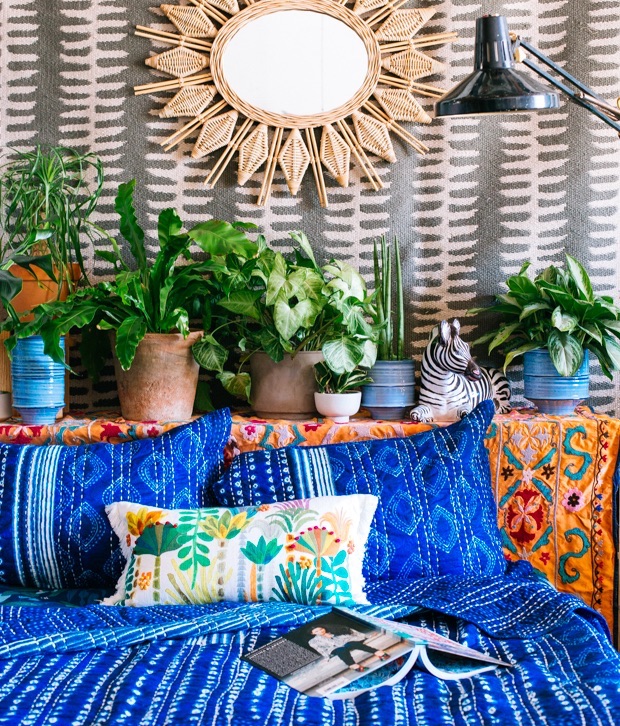 Perhaps the design industries can thank Blakeney's grandmother for the jungle trend, but Blakeney herself is somewhat surprised by the popularity she's garnered. She also attributes some of the success to the team at Pantone, who named Greenery — a bright, cheery green that's reminiscent of the rainforest — as the Color of the Year. They also named a full palette of bright, almost fluorescent colors as some of the most popular for 2017. These are almost all seen in tropical locations throughout the world, though the trend itself may include a range of colors, from the darkest blacks to brightest yellows. Like most trends, it's certainly possible that the jungle trend started in more than one place, gathering followers as it grew. It's very likely that Blakeney's grandmother started the trend decades ago in her home, instilling the concept in her granddaughter's mind while others had similar experiences that led to their own love for tropical prints. As they grew, so did the design. One thing is for certain: once a trend starts to grow, there's almost no stopping it.
What Is the Tropical Trend?
People see the tropical trend everywhere. It's a huge part of the home design industry right now, but it's quickly picking up steam in other design areas. The trend includes symbols that evoke life around the tropics like jungle prints, botanicals, and large leaves to more specific pieces like succulent gardens and Monstera plants. It can be used in large-scale applications, with entire spaces designed to look like a tropical oasis, but more often it's incorporated in subtle ways.
Plants
One of the main aspects of the jungle theme is, of course, plants. The tropical trend boosted the inclusion of hanging plants, potted ferns, small trees, and cacti in design.
Whimsical Motifs
Many of the most popular tropical elements are a bit more whimsical, with popular designs including motifs of flamingos, pineapples, and toucans.
Bright Colors – or Neutral Ones
There is no specific color palette to associate with the tropical trend, though schemes often fall to one of two extremes: bright fluorescents or dark backgrounds with neutral designs.
Insects and Animals
Other design elements include the incorporation of animals typically found in tropical climates, such as butterflies and birds. These are ideal for patterns and wallpaper designs.
The Tropical Trend in Graphic Design
Graphic design trends incorporate many of the same elements, with popular designs including watercolor clipart and repeating patterns. Here are some examples:
Tropical Flower Pattern: A collection of dark or neutral backgrounds with slightly brighter, though still subtle, foreground elements. Monstera leaves, hibiscus flowers, pineapples, and flamingos are all featured heavily.

Tropical Leaves Watercolor Clipart: This collection includes a 22 hand-painted clipart and six background patterns, including a variety of tropical leaves, flamingos, hibiscus flowers, and ferns. The colors are bright, including shades of pink, orange and yellow, along with others.

Tropical Botanical Collection: This collection includes 45 vector illustrations and eight layouts featuring botanical elements like palm leaves, orchids, sunbirds, philodendrons, ferns, and more. The colors include neutrals along with darker colors and golden yellows.
Even the Fashion Industry Is Taking Note!
It didn't take long for leaders in the fashion industry to catch on to the trend, either. It's on everything this spring and summer, from dresses and tops to shorts, bags, and even pants. Pattern People, an industry leader that forecasts patterns and color trends, has named the trend Graphic Jungle, and predicted its popularity over a year ago. They couldn't have been more accurate; the jungle trend has since been called "one of the strongest trends of the last 10 years."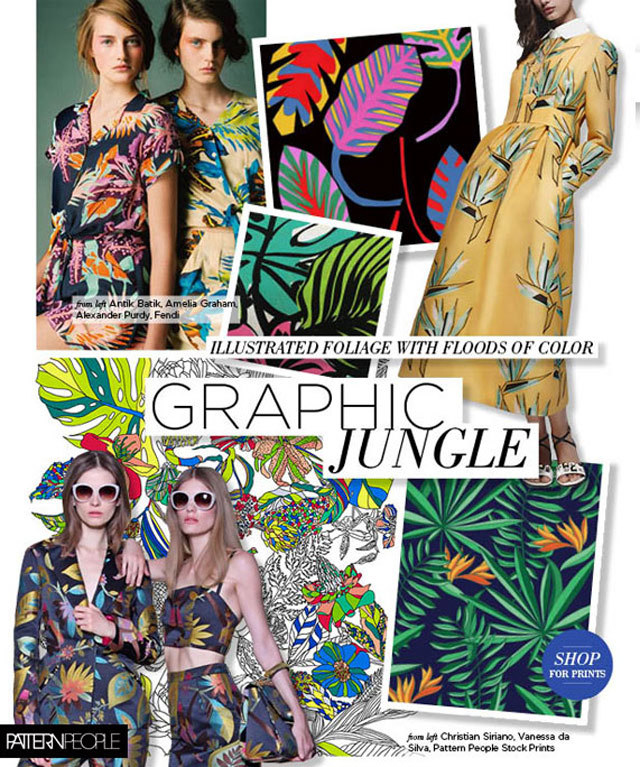 Zara, a popular fashion retailer, has embraced the trend with many of their recent designs, including this Tropical Print Bodysuit.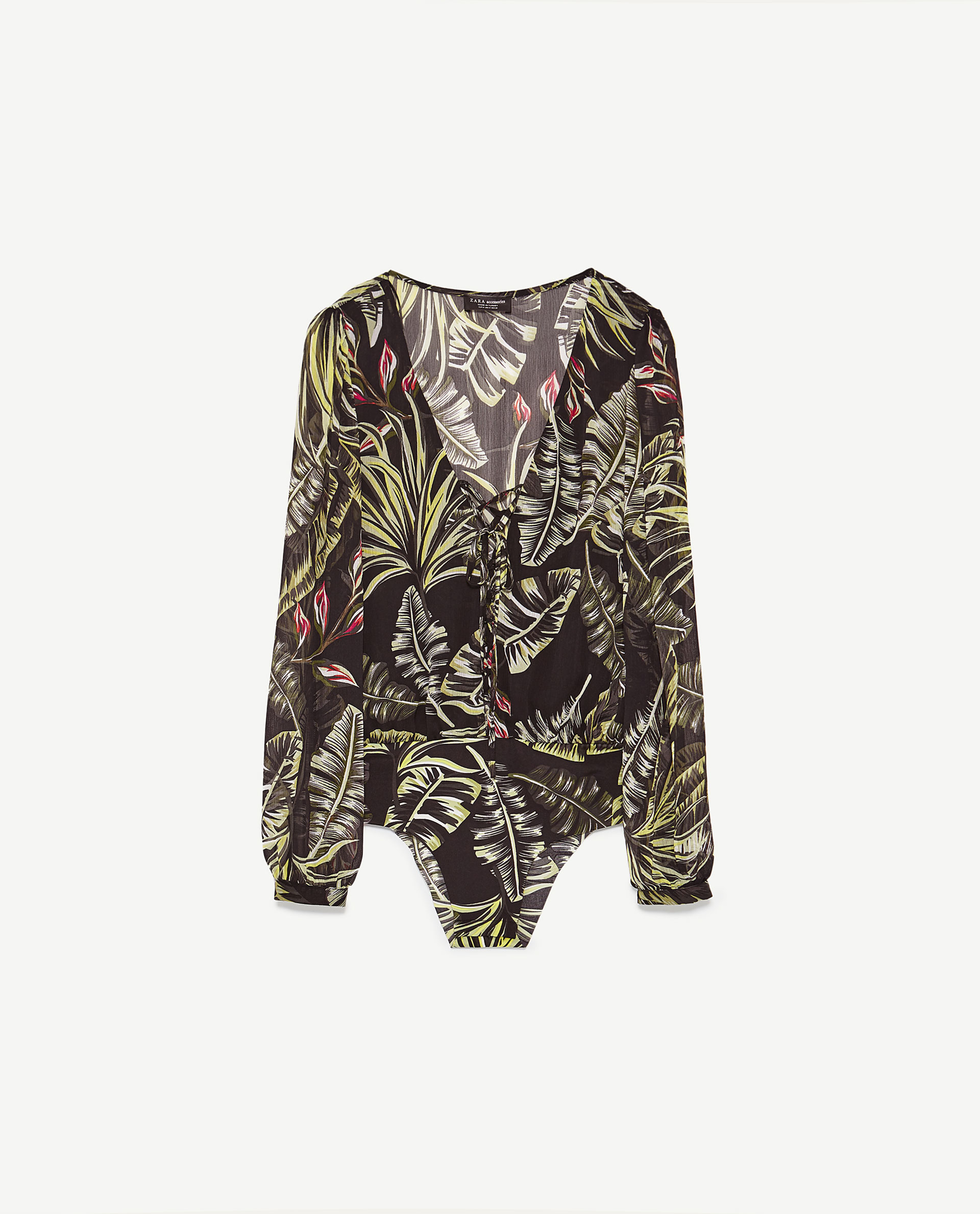 Vintage Inspiration
There's no doubt that vintage designs have been making a comeback in recent years. From high-waisted jeans to rompers, new trends are usually just old ones that have been restyled. The tropical trend is no exception. It's been popular in decades past, and it's new again. Eventually, it may gradually die off, but there's no doubt that it will stick around for a good while.
Getting started with hand lettering?
Free lettering worksheets
Download these worksheets and start practicing with simple instructions and tracing exercises.
Download now!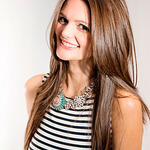 Laura Busche
Brand strategist. Creating design tools to empower creative entrepreneurs. Author of the Lean Branding book. MA in Design Management from the Savannah College of Art and Design (SCAD).
View More Posts