Meet the Search Engine with 13 Million Design Ideas
When you start on a new project, sometimes it helps to peruse the Internet and get some cool ideas for what others have done. It can help spark your creativity, but at the same time it can be frustrating because it becomes a hunt-and-peck procedure.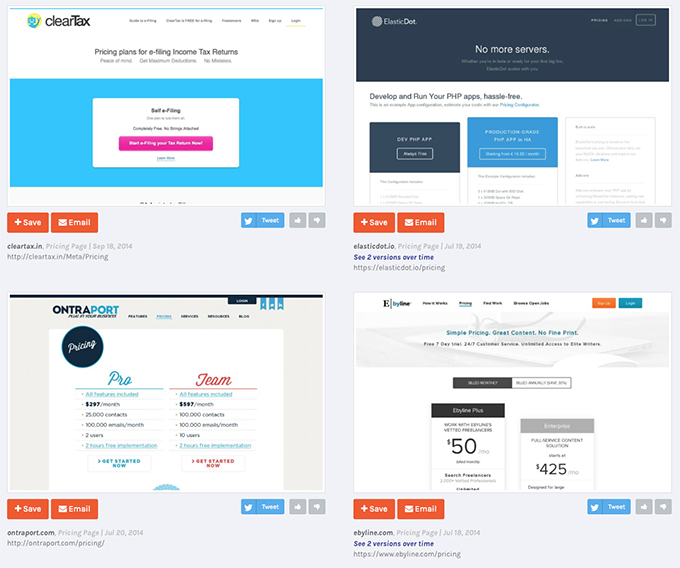 Now there's Crayon, a website that offers "Insights for Marketers," but if you're not a marketer, don't worry about that part. Basically, it's a place to see designs that other people have done, and then either save them for later viewing or email them off. It's free to setup an account, and since there are sharing features, it means that you can collaborate with your coworkers to get things done.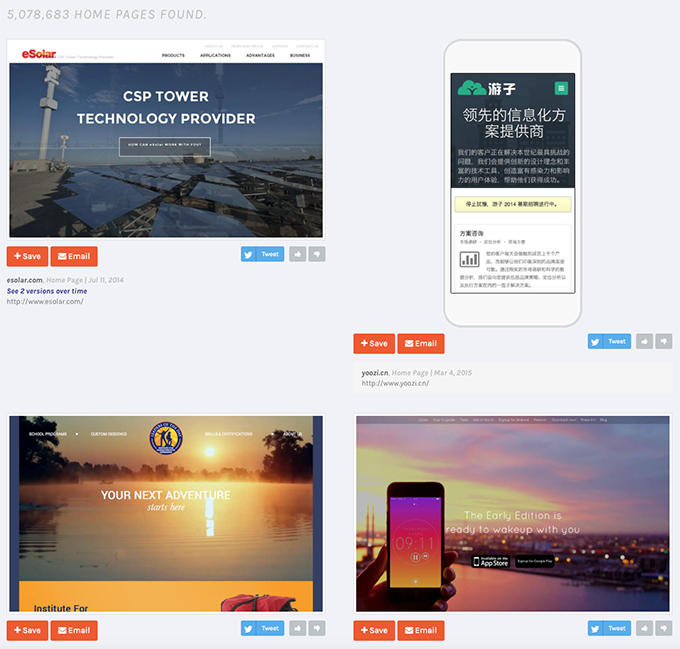 You can pick and choose from tons of different variations. For example, you can choose the device, traffic level, and CMS, and Crayon will use their filters to narrow things down. One test I did showed Home Pages done in WordPress for Digital Games and how they look on an iPhone 6. I received 1,110 results — that's not bad.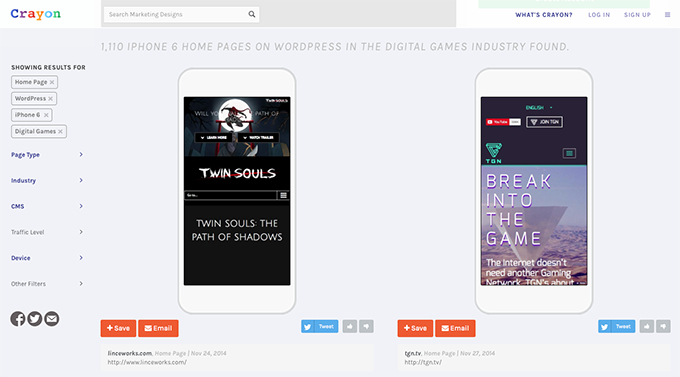 Time will tell if Crayon is going to be your next go-to source for design inspiration, but it's off to a great start so far. Check it out — who knows what you'll find.
---
Kevin Whipps is a writer and editor based in Phoenix, Arizona. When he's not working on one of the many projects in his queue, he's looking for fun and irreverent things online to share with his friends.
Getting started with hand lettering?
Free lettering worksheets
Download these worksheets and start practicing with simple instructions and tracing exercises.
Download now!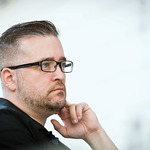 Kevin Whipps
Hi! My name is Kevin Whipps, and I'm a writer and editor based in Phoenix, Arizona. When I'm not working taking pictures of old cars and trucks, I'm either writing articles for Creative Market or hawking stickers at Whipps Sticker Co.
View More Posts