20 Clean & Minimal WordPress Themes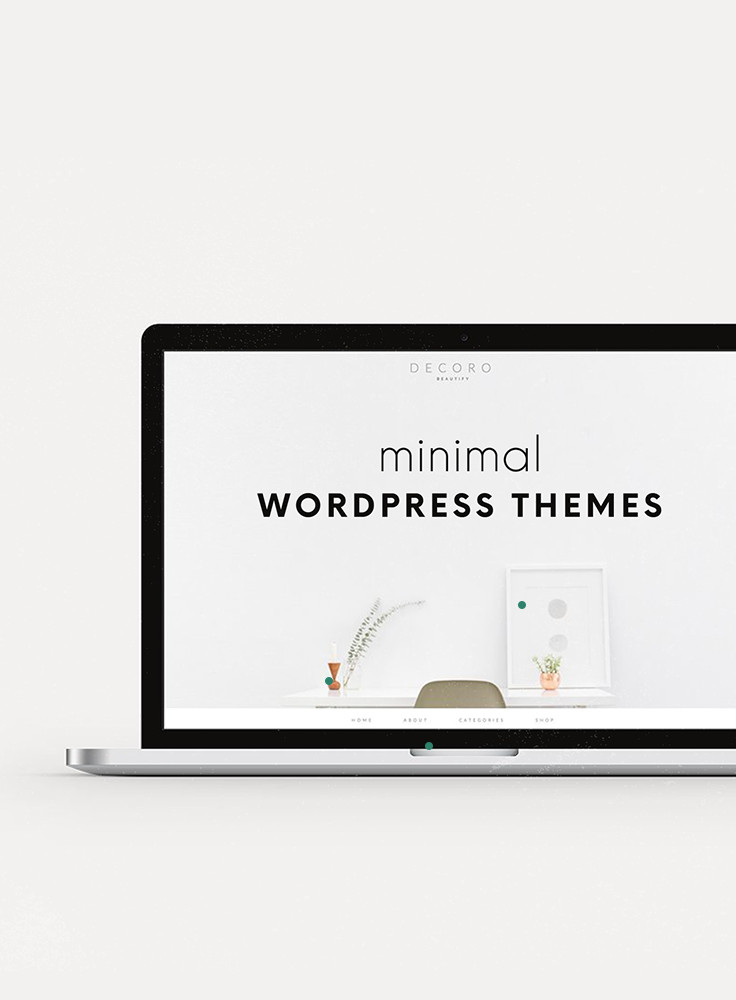 Minimal designs have gained a lot of popularity in recent years. This is due in part to tech giants like Apple and Google producing clean yet elegant designs on their products. Another factor is the concept of getting back to basics. Although minimal designs have gained a reputation for being restrained, with the right elements they can look bold and full of character.
If you're planning to try this look for your website, this compilation of minimal WordPress themes might just help.
20 Pristine Minimal WordPress Themes
Who says minimal can't be bold and beautiful? This product from Just Good Themes proves you can be creative without going overboard. This theme is suited for web magazines and blogs with content related to creative fields such as photography, fashion, art, interior design, architecture, etc.

DryThemes presents a look featuring clean typography and a focus on practicality. If you're looking for a design that will put the spotlight on your portfolio or other works, this is the theme to get.

Many people choose minimal design because it usually presents little to no problems when it comes to functionality. This one for example, from JKAlberto, is a lightweight theme that's perfect for freelancers and agencies that need something responsive on all devices.

Choose to say or show what you need the world to see – without being lumped with all kinds of distractions. This theme from The Lovely Design Co. works exactly in that context. Unobtrusive yet eye-catching.

Take your audience to the future in this innovative yet beautiful one-page portfolio theme by itmeo. Show off your works in minutes right after you download.

Crafted with the blogger in mind, Atlas Themes outdid themselves with this classy, simple look. What sets it apart from other designs is that they have built-in blogging solutions (e.g. beautiful gallery layout, Share buttons with counters, etc.) that are meant to speed up your workload.

This multipurpose WordPress theme from LionCoders was created to help you get the attention you deserve. With its fully responsive animated slideshow hero section, you're sure to get views – and keep them.

Fall in love with minimal design with this fresh theme from The Stylish Blog. Elegant but highly functional (compatible with popular plug-ins such as MailChimp and WooCommerce), it's a timelessly chic look that never goes out of trend.

Sometimes, less really is more. Here's another sleek and beautiful offering by The Stylish Blog. It's best for those with creative projects, but also versatile enough for commercial or personal use.

Planning to turn your blogging into profit? Begin on the right footing with a little help from this awesome theme from Kelly Brito. This minimal design even comes with a full brand suite to give your brand a professionally, consistent look.

Whether you're an entrepreneur or a creative on a mission, you'll love the clean lines and practical functions of this WordPress theme from Kelly Brito. Featuring six layout choices and SEO-ready elements, you'll be glad you made the purchase.

This super minimal, no-nonsense theme by Udara Jay is recommended for writers. Focus on quality content with a high-performance design that's built to load instantly – and last a lifetime.

Put your works on the spotlight in this responsive, mobile and tablet-friendly layout that looks great across all devices. Crafted by LA LUCE Design, the massive landing header image and Masonry style blog posts will certainly make a lasting impression.

LA LUCE Design will make you fall in love with minimal design in this fully responsive product with a built-in Pinterest button for easy sharing. Simple never looked this good.

Minimal design is the way to go if you want to focus on growing your online audience. Let ThemeBeans help you out in this handsome WordPress theme built especially for writers and blogging enthusiasts. It's SEO-ready, super shareable, powerful, and lightweight – all it needs now is your star content to make it truly shine.

Copia from LA LUCE Design is all about chic simplicity. With this stunningly uncomplicated layout, you'll be inspired to quickly fill in the blanks yourself.

Looking for the perfect theme to showcase your designs? This one by LA LUCE Design might just be what you need. Suited for those working on interior or architecture projects, this WordPress theme is pretty as it is practical.

Give in to the modern minimalist lover in you by opting for this beautiful theme from LA LUCE Design.

ThemeShop wants to make it easier for the busy creative with their minimal theme featuring time-saving features such as: compatibility with a Drag and Drop Page Builder (Visual Composer), an SEO-optimized HTML structure, plus a super clean responsive design for a worry-free launch.

Contemporary never looked better in this simple yet tasteful WordPress theme by Mlekoshi Design Concept. Think of it as an already elegant canvas for your masterpieces.

~
These themes are made especially for the WordPress user who lacks time, but still want to end up with a beautifully functional end result. Looking for more beautiful minimal layouts? Creative Market has more in store. With thousands of independent creatives from around the world, you're sure to find the perfect handcrafted design content for any project.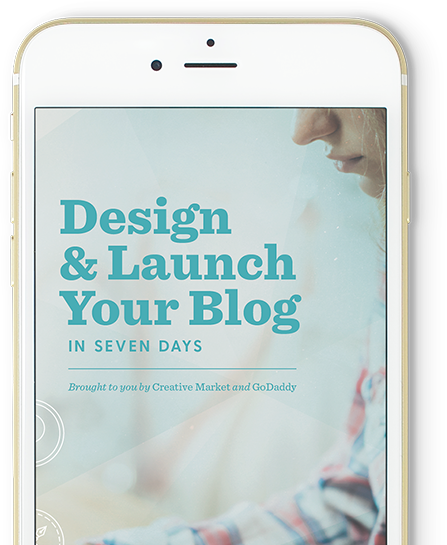 Grab the ultimate toolkit to design your site.
It's time to launch your blog.
Social media templates, a customizable media kit, a comprehensive ebook, and more. Get everything you need to get this project going!
Download your free toolkit