More than Just a Day Off: Remembering Martin Luther King Jr.
Many people are looking forward to Monday, January 20th, but is it for the right reason? Of course it's nice to have a day off from the normal pulse of life, but it sometimes becomes too easy to forget the reason behind the holiday. Martin Luther King Jr. was one of the greatest Americans to live. He pulled the civil rights movement forward mainly for the black community, but his ideals and passions have driven rights movements for all people. Most of all, he showed us commitment to public service by dedicating his life to advance the rights of others. This year on Martin Luther King Jr. Day, remember what he said was the most persistent question: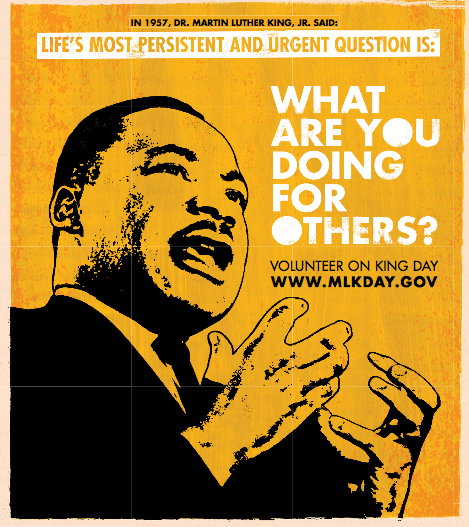 Here are some great portraits of a great man to inspire you to serve others on Martin Luther King Jr. Day.
The Voice of Change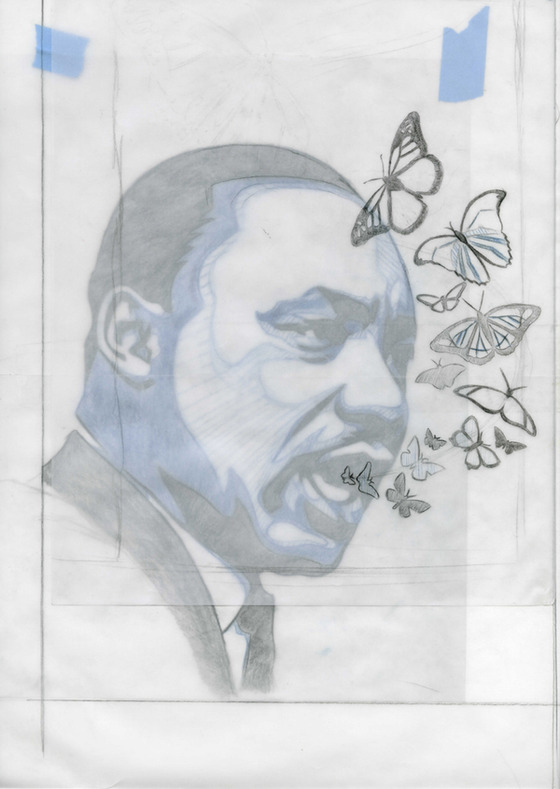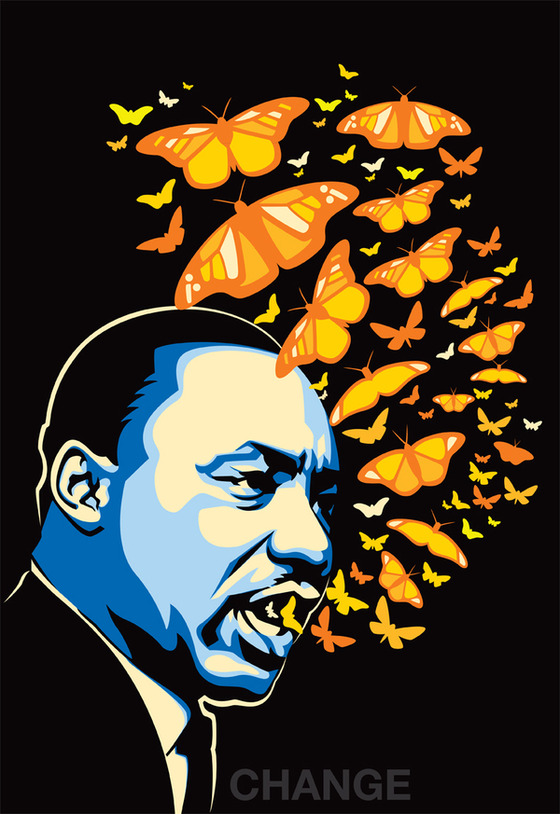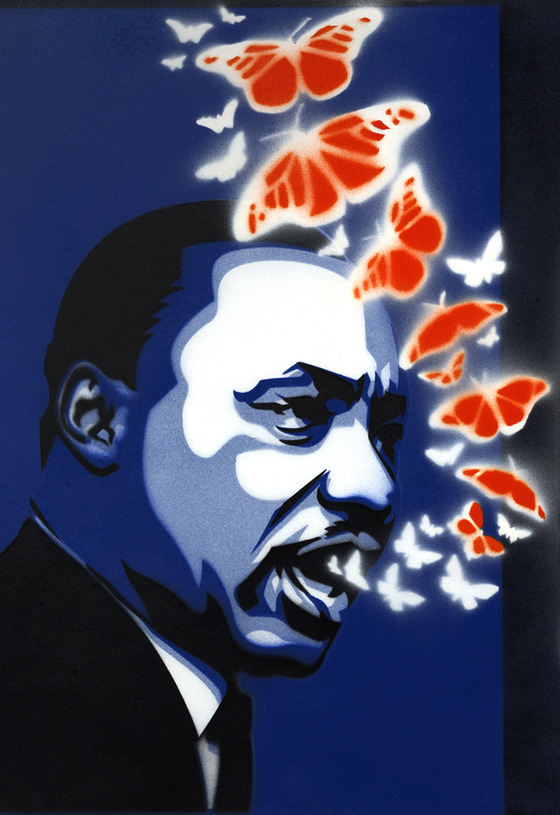 "The Voice of Change" by Richie Stutler 
Martin Luther King Jr. was known for his eloquence. His speeches on human rights and equality still stir the hearts of people world round. They were words of change. They were words of peace and humanity that landed on listener's ears with the conviction seen in his face in the painting, yet suggested a solution as delicate and gentle as butterfly's wings.
MLKJ Word Art
Martin Luther King Jr. is one of the most quoted activists in history. His words grow in power every day when we see inequality in our society. Aaron Gilmore, a noted text artist (you've probably seen his work for Dockers pants), shows the man who lived and died by his words in this portrait made entirely of MLKJ quotes. My personal favorite is "We shall overcome" being made into his right shoulder. It makes me imagine him bearing this great weight of overcoming inequality for the nation he loved.
Dr. King in Stars and Stripes
More than words, Martin Luther King Jr. was a man of ideas and a man of his country. Here we see him painted in the colors of freedom not truly realized until he saw through its flaws. In the picture he may be pondering the future he described in his famous "I Have a Dream Speech." The spattered red at the bottom resemble the blood he spilled for his dream.
Parting Thoughts
Martin Luther King Jr is one of the greatest men the world has produced and his legacy lives on today through any person struggling for equality. What are your thoughts on Dr. King?
Getting started with hand lettering?
Free lettering worksheets
Download these worksheets and start practicing with simple instructions and tracing exercises.
Download now!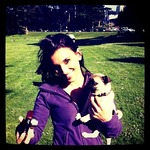 Maryam Taheri
I'm a recent graduate of the University of San Francisco with a degree in Biology and a passion for the creative arts. I love building websites, trying new things, and I have a passion for social media.
View More Posts