New Shop on the Block: Career Boutique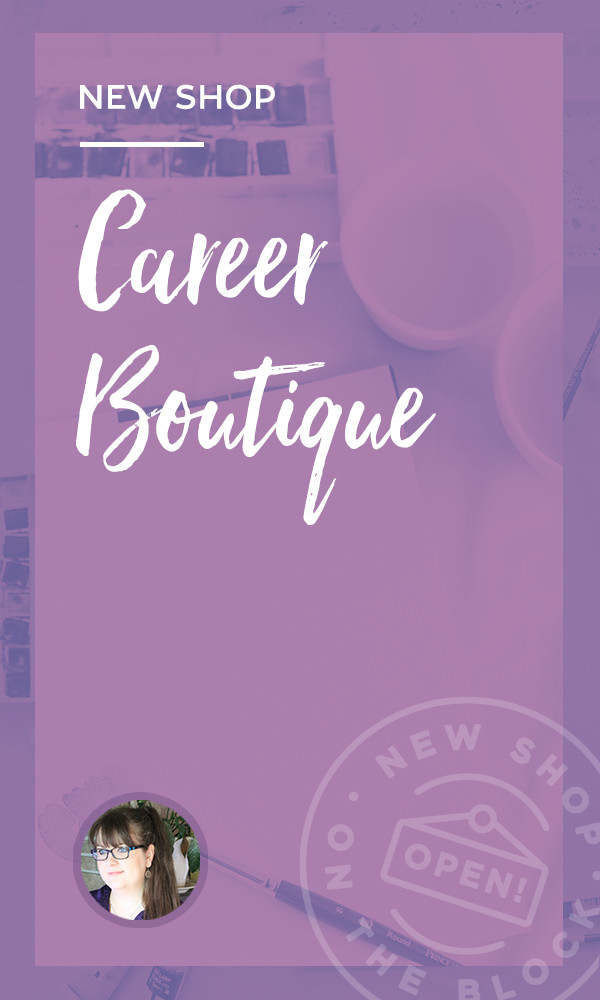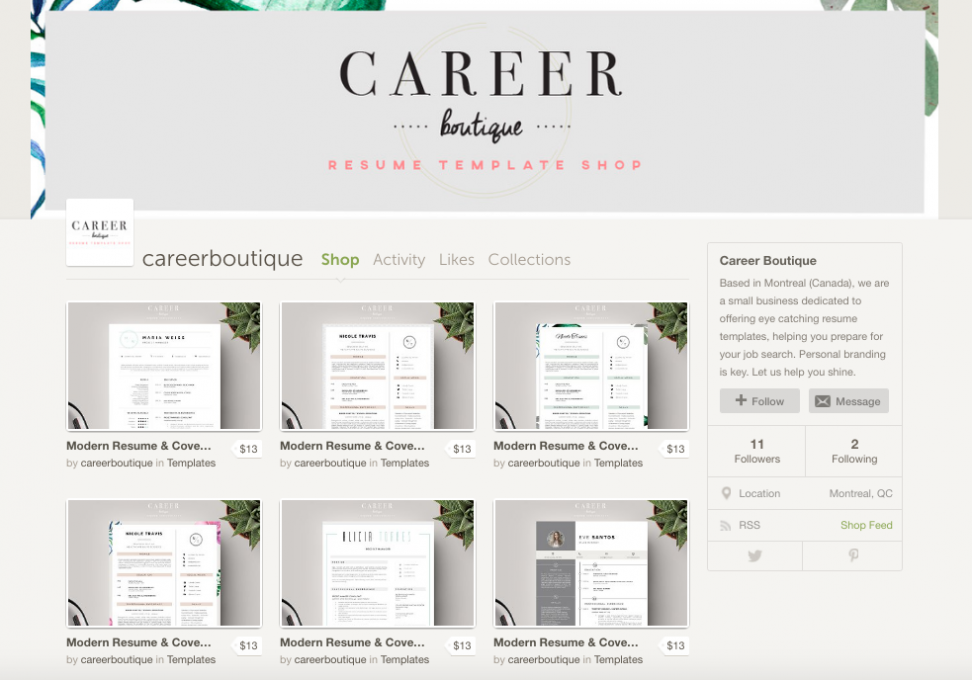 Can you start off by telling us a little bit about yourself and your story?
My name is Jessica and I am a 33 year old animal lover and self-proclaimed wildlife whisperer. I live in the suburbs of Montreal with my partner, our 3 dogs, our cat, and our growing baby bump. We live in the house that I was actually born in, and I genuinely love the countless trees we have in our yard, regardless of all the leaves they torture us with every fall! Before becoming a resume template designer, I was actually a resume writer and job search strategist. I helped all kinds of clients with their personal branding for over 8 years now and have a natural skill in encouraging people put their best foot forward in their job search. I actually recently left a good corporate job to jump in feet first as a full-time entrepreneur. Yikes! After years of juggling a full-time role as well as a busy side hustle, I finally took the leap into creating my own self-run success story. Although it was quite a scary jump, I knew it was my end objective and the right thing to do. I guess I became one of those 'I found my true calling and became a fulfilled entrepreneur' stories, which I have been inspired by for many years now!
How did your creative journey start? Is this a path you always knew was meant for you?
The creative aspect of what I do here is a natural extension of my job as a resume writer. That particular part of my journey started when I decided to take my writing services to the next level, namely by offering my clients some more creative angles to the new documents I was creating for them. It didn't necessarily apply to all my clients, but everyone to whom I offered the option was immediately excited by the idea. As I continuously tested the market and saw a growing interest towards creative templates, it became apparent to me that this was the next step towards finding my true 'career calling'.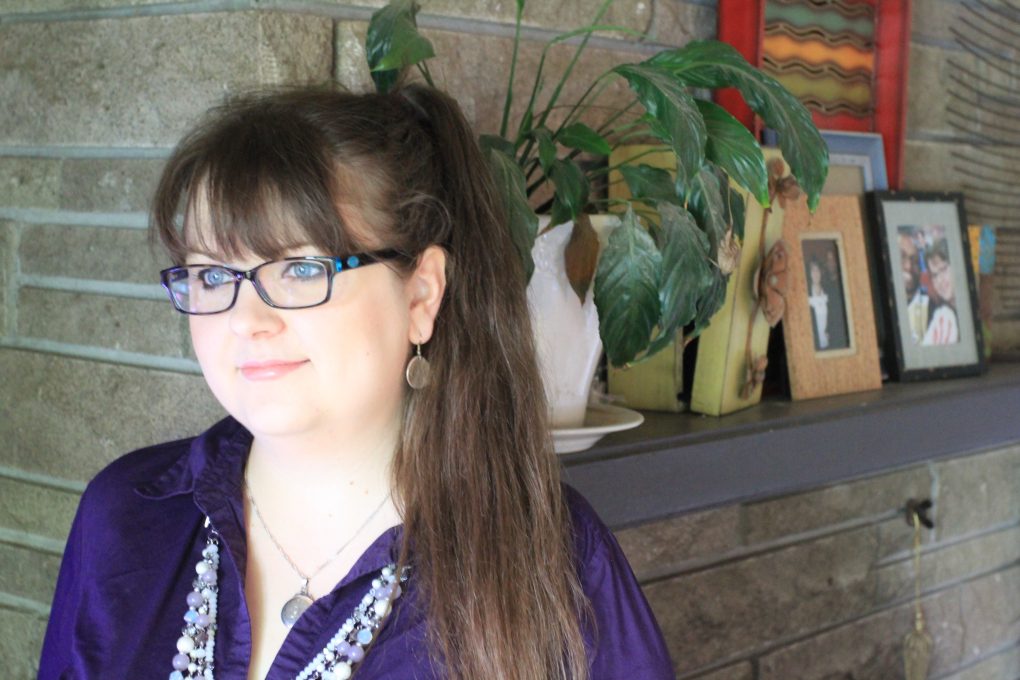 As an artist, were you self-taught or did you have a formal education?
I'm not sure that I would consider myself an artist in the classic sense of the term. I think that my true art is embodied by developing a vision for my clients and skillfully molding their life story into a great personal branding piece. My art is the vision, and my toolbox to create this art includes various resources that help me bring them alive and deliver outstanding artistic results.
What sparked your interest in design?
I remember when I started seeing resume templates available online. This was only a few years ago, at the most. Although most of them did not offer what I would really be looking for as a consumer, it inspired me to further the concept and develop my own collections because most of what I saw online looked outdated and generic. However, I had a vision of what I would like my own collection to look like, and I began the journey of making that happen.
What's the inspiration behind your creativity?
I cannot claim to have invented the wheel when it comes to creating beautiful resume templates! There are so many great designers that inspire me out there, and many of them who also sell their own collections on Creative Market. For me, being a wordsmith is not only about the words you use, but it is also about how you present them. Actually, my inspiration is the end result. I absolutely love when a client sees his or her new resume, and says 'Wow! That's really me!? Awesome!'
What has contributed most to your growth as a creative?
I learn from what works but also from what doesn't work. As corny as it may sound, I listen to my clients and adjust my target accordingly. What has most contributed to my work is the feedback that I have received from my audience as well as the popularity/failure of some key products. Both silence and applause can speak volumes if you learn to decrypt what they mean, particularly if you actively choose to grow from there.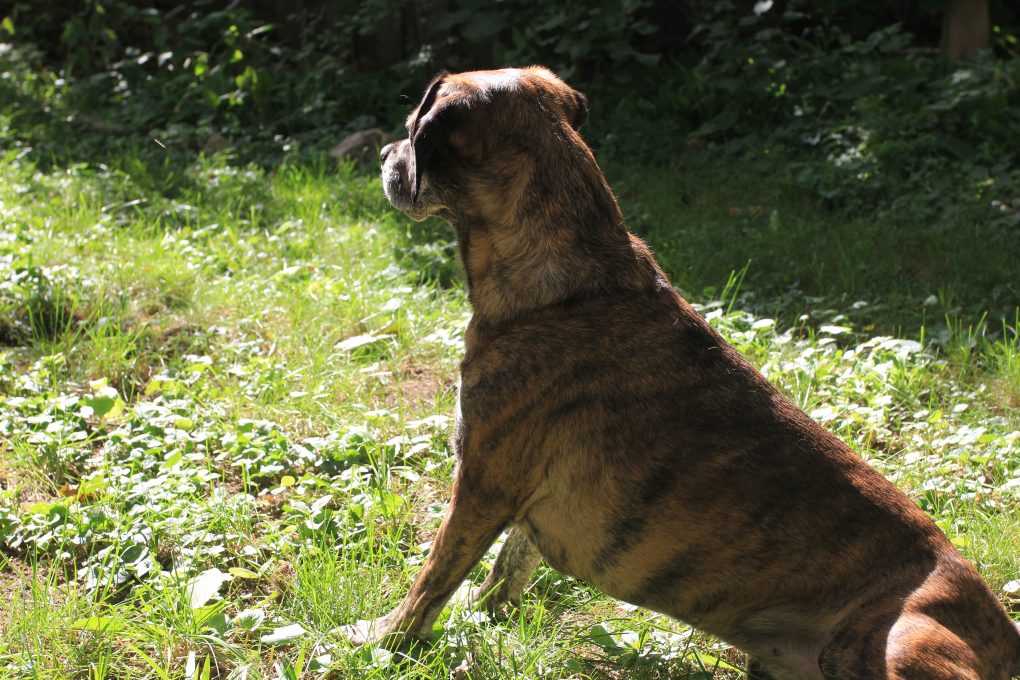 Can you explain the process that you go through when designing something?
For me, the most challenging part of the design process is transforming the vision I have in my mind into a tangible result. To do so, I actively verbalize what I want to see as a new template as well as do some web research to create a vision board about it. This can either be in terms of shapes, colors, textures, fonts, or overall document structure. Once the vision is clear, I call upon my resource and tool portfolio to help me put it all together and make it happen. It doesn't always happen on the first try, but a few iterations are usually enough to achieve the final goal.
What's your most favorite project so far and why?
Creating a new collection to be shared with the world has been my biggest and favorite project to date. My objective was to create a collection that appealed to everyone across markets and cultures but that was also in accessible reach for the average consumer. The objective of the project was to build a successful online store while spreading the word about how easily the average person can beautify their resume.
How did you and Creative Market find each other?
Although I had previously heard of Creative Market as a consumer, I had never really taken the time to explore it as a potential business partner. Surfing the web to seek out websites that sold templates like the ones I had in mind (and not those corny outdated ones I found everywhere else!), the one platform that stood out to me immediately was Creative Market. I thought to myself 'Wow! These people really get it! Finally!' Like Oprah would say so eloquently, I had an 'ah ha moment!' – and I just knew that I was in the right place.
What made you decide to take the leap and open a shop on Creative Market?
Your reputation definitely preceded you. When I decided to jump in feet first into the entrepreneurial whirlwind, I saw Creative Market as an exciting opportunity and partnership. In actual fact, I saw zero risk in opening a shop, particularly since I was ready to offer products I knew accurately represented my brand.
What's your favorite thing about being a part of the Creative Market community? Have you found it beneficial to you?
Let's be honest, starting a new online store is hard, but bringing significant traffic to it is even harder! The beauty of Creative Market is its existing reputation and traffic, which is undoubtedly related to content quality, outstanding service and process simplicity (for both buyers and sellers). It allows small entrepreneurs like me to reach a wide international market fairly quickly while not having to worry about the whole payment processing side of the sale. So far, it has been quite beneficial to me, and I expect it to take flight over the course of the next year.
As a new shop owner, what do you hope to achieve on Creative Market?
My objective with Creative Market is to establish my brand, build a trusted reputation of quality and service, as well as rise to the top sellers list within the resume template category. I strive to eventually come up in a Google search for the "2017 most popular" templates on Creative Market. With time, I would love to be a shop recognized for some of the internet's favorite models and even have some of these become classic choices. Building on a reputable collection of favorites, I hope to continuously keep adding new models it, based on market trends and consumer interests.
Do you have any exciting projects that are currently in the works?
Other than my growing baby bump, which will likely be the project of a lifetime, I have tons of other projects in the pipeline. My mind rarely shuts off, and I see inspiration in many simple things. With that said, the beauty of my projects lies in the fact that they are all naturally connected to the job hunting process and have the average job hunter's interests at the core of the objective. My next big project is to develop the market for French resume templates, for which there is a strong interest in Canada and Europe. My new French collection is already designed, packaged up and ready to go, and should be officially launched in the coming weeks.
Looking back on your creative journey, is there anything you wish you could have done differently?
I'm not entirely sure that there is! So far, I definitely have no regrets, and nothing flagrant comes to mind when reflecting on that question. I genuinely believe everything happens for a reason and that different ingredients would have led to a different recipe for me. Considering the fact that I am pretty proud of my recipe in question so far, the only thing I could perhaps say is that I wish I had started with all of this sooner!
What's one piece of advice you would give to your younger self?
That's a really good question! Sometimes I wish I could reverse it and ask my future self what would be the best advice to give myself right now. As an entrepreneur, I think that the advice I would give my younger self is to keep following my dream, and to reiterate that I am on the right path to success. In other words, to keep believing in my services, talent and vision, and to reassure myself that all the late nights and weekends are the right means to achieving the objective.
Keep the conversation going!
This chat doesn't have to end here! Can you relate to Jessica's creative journey or process? Did you learn something new? Chat with Jessica in the comment section below. Products Seen in This Post:
Getting started with hand lettering?
Free lettering worksheets
Download these worksheets and start practicing with simple instructions and tracing exercises.
Download now!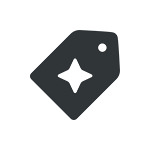 Creative Market