New Shop on the Block: Fears
Hi there, my name is Anastasia Venediktova and I'm a 26 year-old graphical designer and illustrator born and raised in Moscow, Russia. As a freelancer, I produce various items such as catalogs, banners, greeting cards, and packaging for different clients. I've also worked with a Swedish greeting-card company, Paperbox AB, for almost 7 years, making greeting cards and notebook cover designs. To top everything off, I recently opened my Creative Market shop, Fears. "New Shop on the Block" is a series that introduces you to the finest new shop owners in the Creative Market community. Help us give these talented individuals a warm welcome!  
A Creative Background
My father is my original artistic inspiration. He was a true artist, a professional in glyptics, and a sculptor. I spent hours standing by his side, watching him working on yet another "cobblestone". Thanks to him, creativity has always been a part of me.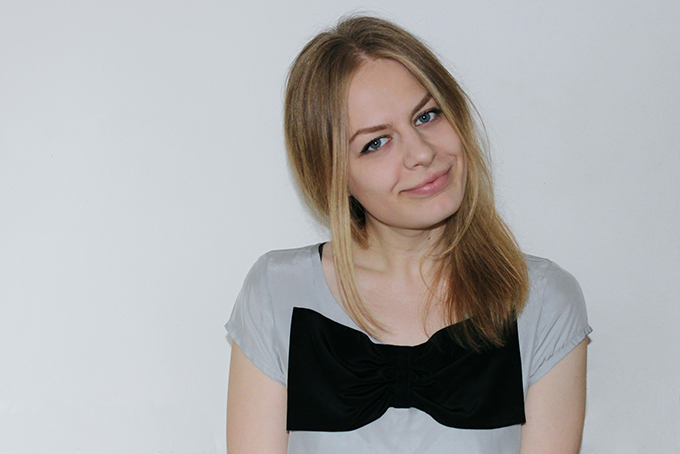 Like many people, I enjoyed drawing when I was a child. However, unlike the majority of most "normal" people, I didn't stop drawing once I grew up. It was natural for me to seek out an artistic career, so it was no surprise when I graduated from the Moscow Art-and-Industrial Institute with a graphical design diploma.
Tools of the Trade
For me, illustration and painting are the best ways to express myself. My favorite materials to work with are painting oils and canvas, but I also enjoy using pens, pencils, ink, and watercolor on paper. And, of course, I can't imagine my work or life without the aid of Wacom and applications like Illustrator and Photoshop.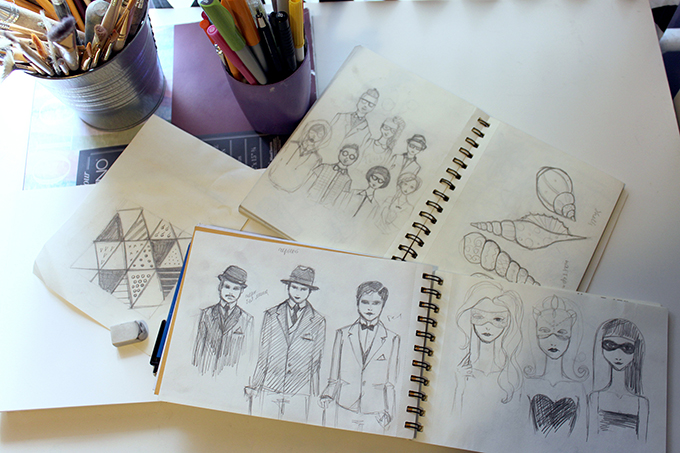 Finding Inspiration
Even with all of these materials, artistic endeavors would be nearly impossible without inspiration. I'm inspired by so many things, including a love of fashion; unusual people; textures; working in black and white with inks and pens; using lines, spots, and rich textures; and artists like Aubrey Beardsley and Manuel Rebollo.

Moscow itself is a huge and inspiring megapolis, where you have the chance to see crowds of extremely different people everyday. This is often where I get my inspiration while creating products with large groups of people. I take this reality, and redesign it in black and white with ink and paper. Later, I style and transform this drawing into a digital product.
The Creative Process
While I love soaking in all of these bits of inspiration, when it's time for me to work, I prefer absolute solitude. On occasion, I'll put on some music or play an audiobook for virtual companionship. Usually I compose a sketch first (when I have an idea of what I want to draw and enough inspiration to accomplish the project), then, if I decide to move on with the project, I scan the sketch and start working with it in Adobe Illustrator or Photoshop until I'm satisfied.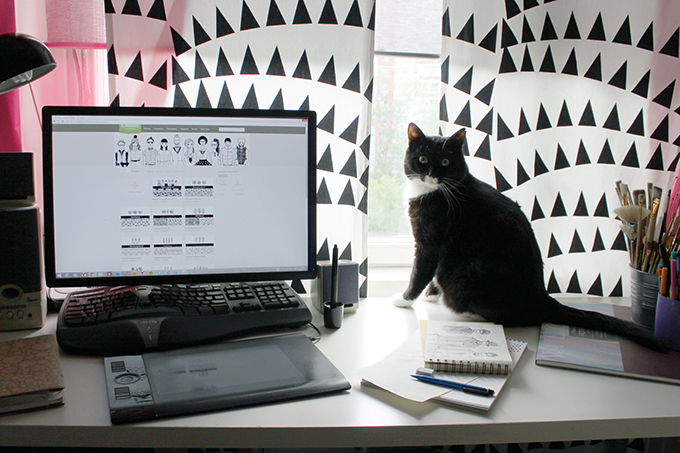 Finding a Convenient Platform
I started selling my designs and illustrations at the age of 19, and I think it was the only thing I wanted to do. A digital product is such a convenient thing. Just think about it, Creative Market allows me to sell digital products all over the world, while I sit at home in a comfortable chair, enjoying a cup of tea. I'm so grateful to my friend Tanya (the owner of the Creative Market shop Magnia), who introduced me to Creative Market! Now I'm able to spend my days drawing what I like, uploading it to my Creative Market shop, and getting paid for it.
I've got lots of plans to continue filling my Creative Market Shop with many more illustrations and patterns. I'll also be trying out some novel styles and techniques. I already have lots of ideas and many more sketches, so stay tuned. I'll see you in my shop!
Getting started with hand lettering?
Free lettering worksheets
Download these worksheets and start practicing with simple instructions and tracing exercises.
Download now!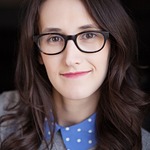 Kelley Johnson
I'm an ex-schoolmarm who is excited about all things creative. Photography makes me smile and when I find a new-to-me dress that fits just right, it makes my day.
View More Posts