New Shop on the Block: Tiger Lily Design Co.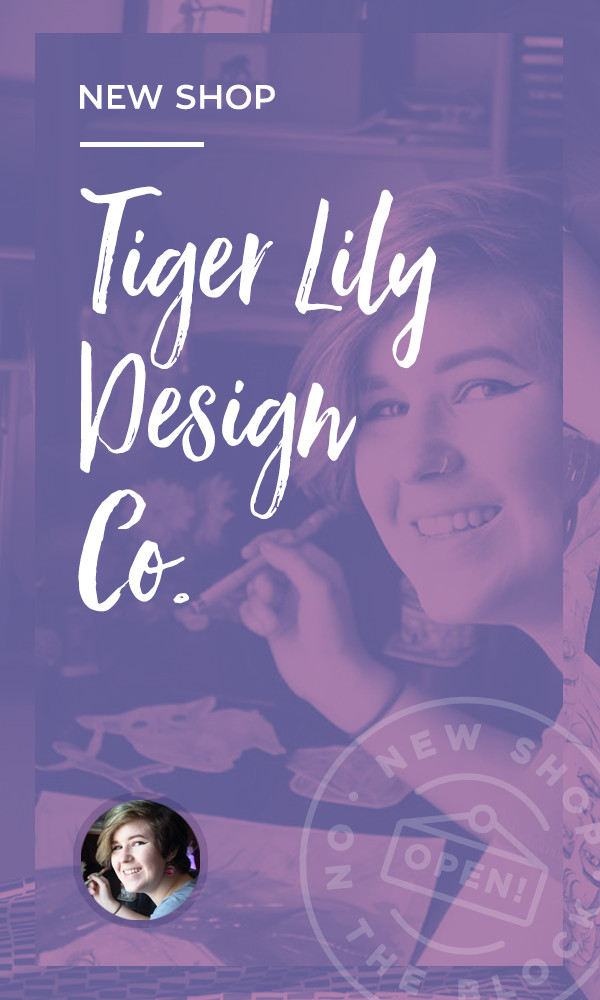 Although Tiger Lily Design Co. just opened in July, it won't surprise anyone if this shop becomes a go-to stop for beautiful graphics. When we came across her products, we knew that we had to talk to Lily, one of our youngest shop owners, about how her creative journey started.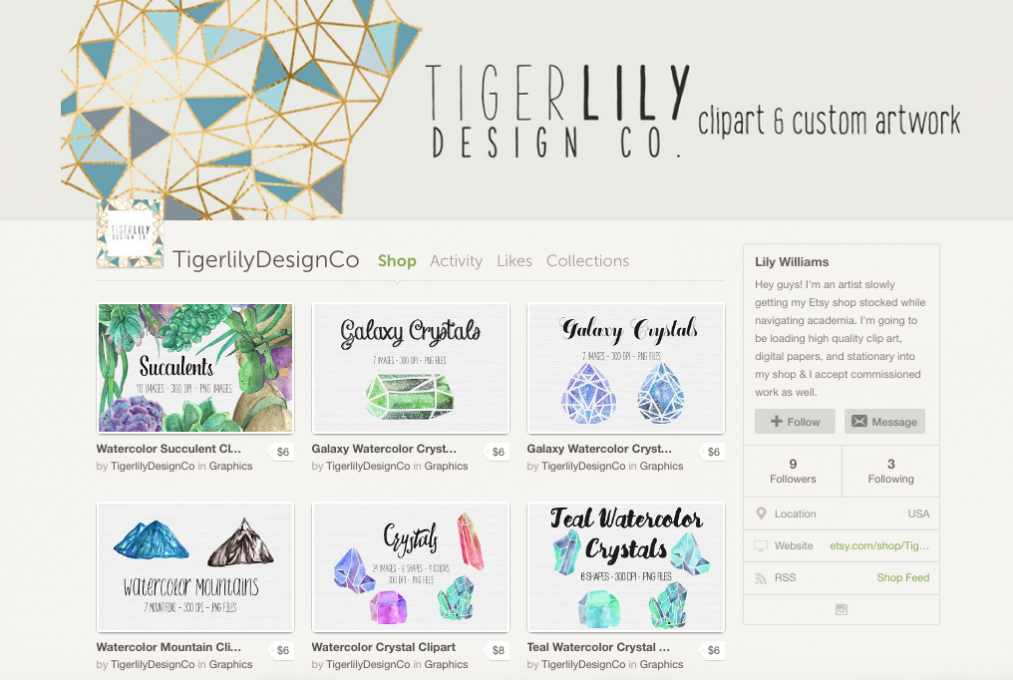 Can you start off by telling us a little bit about yourself and your story? My name is Lily and I'm from South Carolina. I'm 17 and starting my senior year in high school right now. Drawing is kind of my thing—it's what everyone knows me for in school. I'm a bit of a workaholic too. This past summer, I spent almost all of my time at my desk, but, as a result, I've gotten some pretty awesome work done. How did your creative journey start? Is this a path you always knew was meant for you? I started drawing when I was 12 and just kept going from there. I'm pretty sure my family thought it was a bit of a phase for me, but I kept going and learning. I started off drawing faces and they looked terrible, but even now,

five years later

, portraits are still my favorite thing to work on. My passion for art influenced me to take upper-level art classes in high school to hone my skills and learn about new techniques I wouldn't have otherwise known about.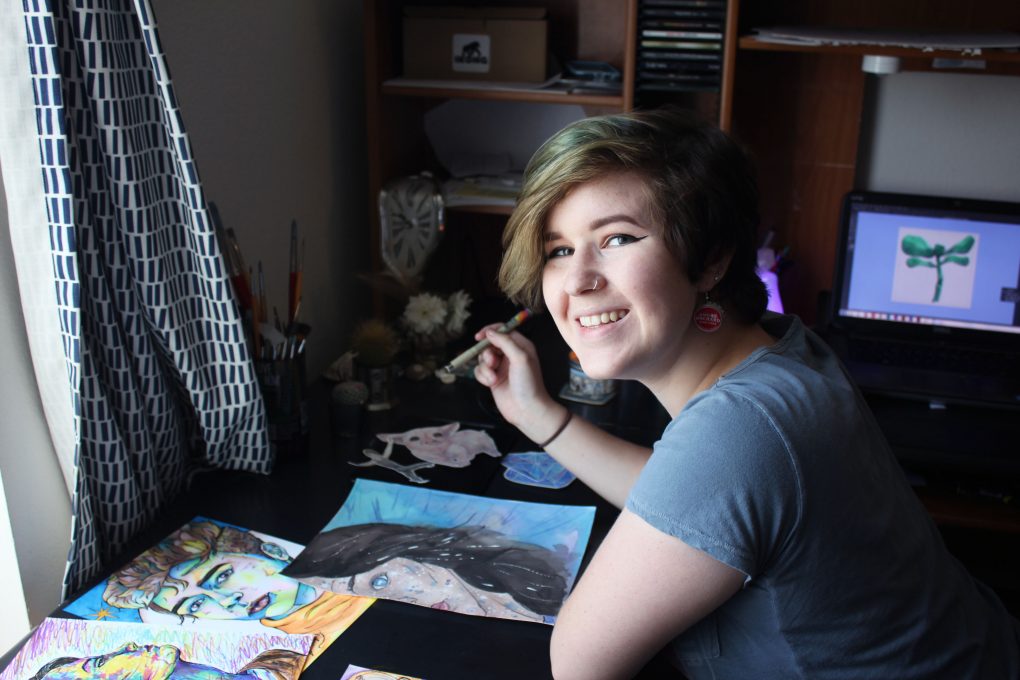 Speaking of art classes, are those something you've been taking for a while, or do you consider yourself more of a self-taught artist? I started off teaching myself through trial and error and with YouTube tutorials. I did this for a few years before taking art classes during my sophomore year of high school. I managed to skip the first level art class and go on to the second one. I took AP (advanced placement) art the next year, and I'm about to take it again my senior year. During the summer between my junior and senior years, I also took a portfolio development class at Laguna College of Art and Design, which helped a ton and was definitely one of the more rigorous/informative art classes I've taken so far. Out of everything you do, is there a specific medium you enjoy focusing on the most? I love watercolor. It's such a great medium to work with, especially when combined with pen. I like to do portraits with pen outlines then color them with watercolor and put white highlights in to complete the piece. Through these techniques, I can get some pretty trippy and stunning effects. Watercolor is also great for clipart because I can layer the colors and get very detailed, but whimsical, art.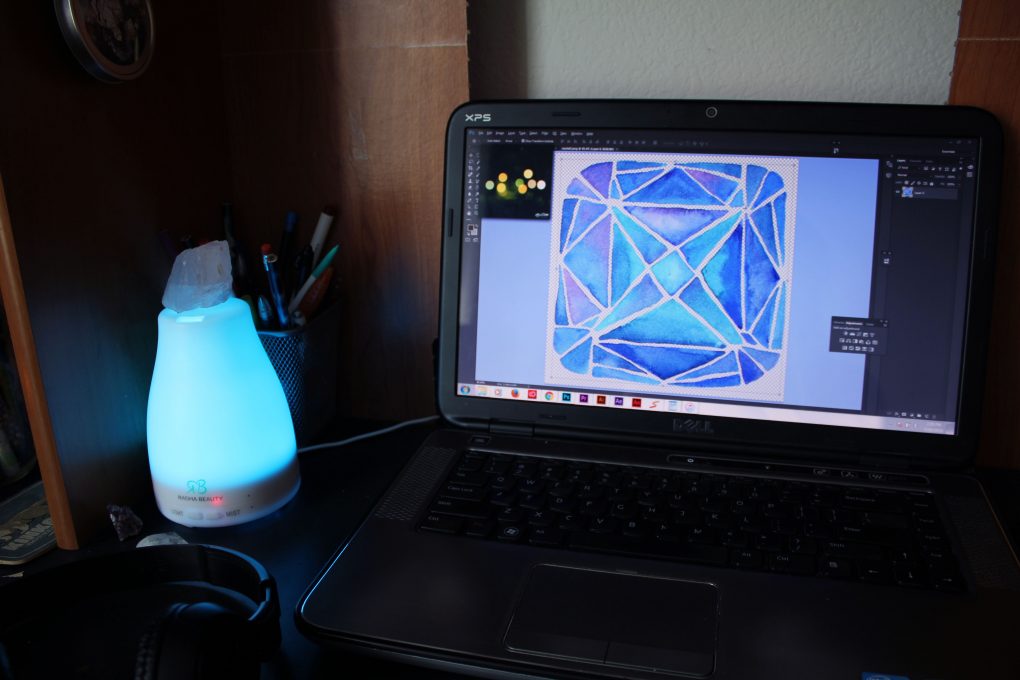 What's the inspiration behind your creativity? Most of the time, I get very creative in the middle of the night, when I watch certain Youtubers or listen to music, or any combination of those things. In fact, that actually happened the other night. It was about

midnight

and I was in bed, completely unable to sleep. I went downstairs and painted until around sundown the next day. I think I took one short nap, a shower, and drank a lot of coffee—a lot, definitely more than what's suggestion for the average human being. I also had KickThePj YouTube videos on for most of the time. His music, short films, and videos really get me going creatively. It's really hard to stop once I start running with an idea. What has contributed most to your growth as a designer? I would say my art classes. There are so many techniques I learned through taking art classes that I never would have found otherwise. They are really simple things like using tape or a razor to create detail while working with watercolor, or even the typical practice of using a paper towel to dry up extra watercolor, but those ideas blew my mind when I first learned them. I remember my art teacher showed the class how to use salt in a watercolor painting to soak up paint and create texture, and it completely amazed me. I had no idea I could do that and I probably would have never learned that technique if I hadn't taken the art class.
Can you explain the process you go through when designing something? Usually, I start by looking up whatever I'm trying to paint or draw on Google or Etsy to get a general feel of what the design should look like and what people are drawn to. Then I'll go and draw the design in pencil and paint it. After this, I'll scan it, clean it up in Photoshop, and it's done. Sometimes I can scan pieces halfway through creating them and again when I'm done, which creates more than one product with only one design. What's your most favorite project so far and why? I'm very slowly working on learning animation right now—I'm applying to colleges and hoping to major in Design and Digital Media at Laguna College of Art and Design, and animation is a part of the program. My first animation tells a story about how the man in the moon came to be there. It's a very exciting new area of study for me.
How did you and Creative Market find each other? My stepmom actually has a shop on Creative Market, Autumn Lane Paperie, and introduced me to the site. I've gotten several products through Creative Market. I love the ease of finding creative products here. What made you decide to take the leap and open a shop on Creative Market? I already had a shop on Etsy, so Creative Market was the logical next step for me. Opening a shop on Creative Market was pretty exciting and I love being able to create products for my shop that, hopefully, other people will like.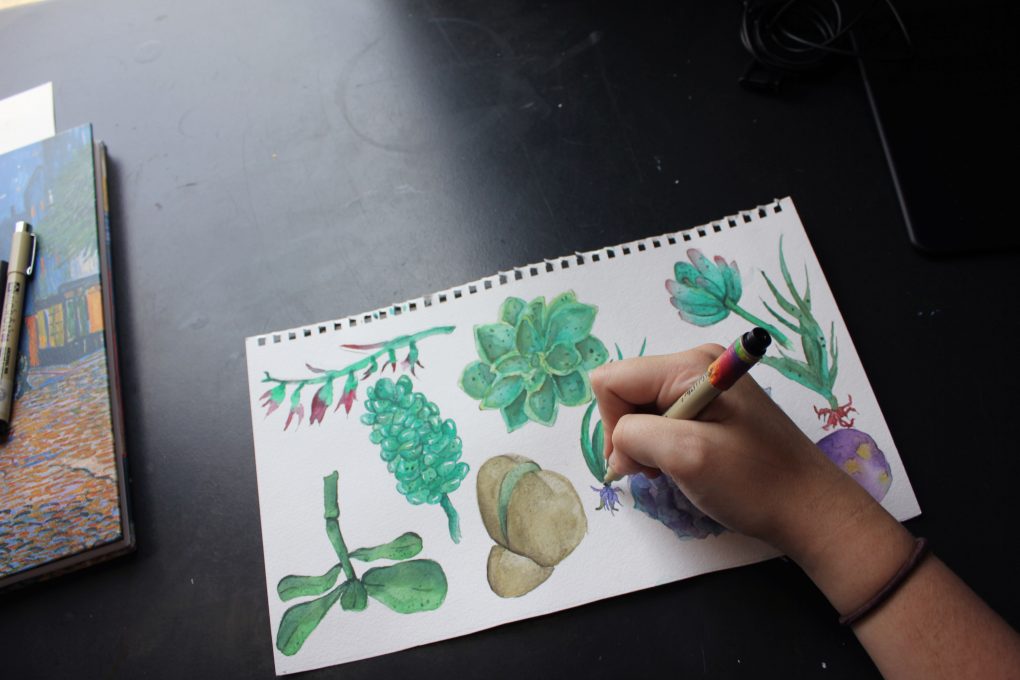 As a new shop owner, what do you hope to achieve on Creative Market? I'm hoping to turn my shop into an actual business, and to be able to sell art as a living. Having a job where I can just up and move anywhere in the world and still actually have my job is my ideal life. Being able to create my own working hours from home is great too. I love being able to work from

noon until 9pm

in my pajamas because of my night owl nature. I sleep a lot in the mornings and I'm very creative and productive at night, so having a job where I can use this to maximize my work ethic is great. Looking back on your creative journey thus far, is there anything you wish you could have done differently? I wish I had taken an art class my freshman year of high school. I didn't, and I regretted it. What's one piece of advice you would give to your younger self? Do something every day. It doesn't matter if you do a five minute sketch or a five hour detailed painting, do something artistic every day. It will help a lot.
Keep the conversation going!
This chat doesn't have to end here! Can you relate to Lily's creative journey or process? Did you learn something new? Do you have tips for her before heading to college? Chat with Lily in the comment section below. Products Seen in This Post:
Getting started with hand lettering?
Free lettering worksheets
Download these worksheets and start practicing with simple instructions and tracing exercises.
Download now!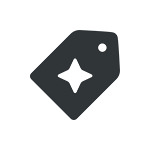 Creative Market