10 Beautifully Designed Notetaking Apps for Creatives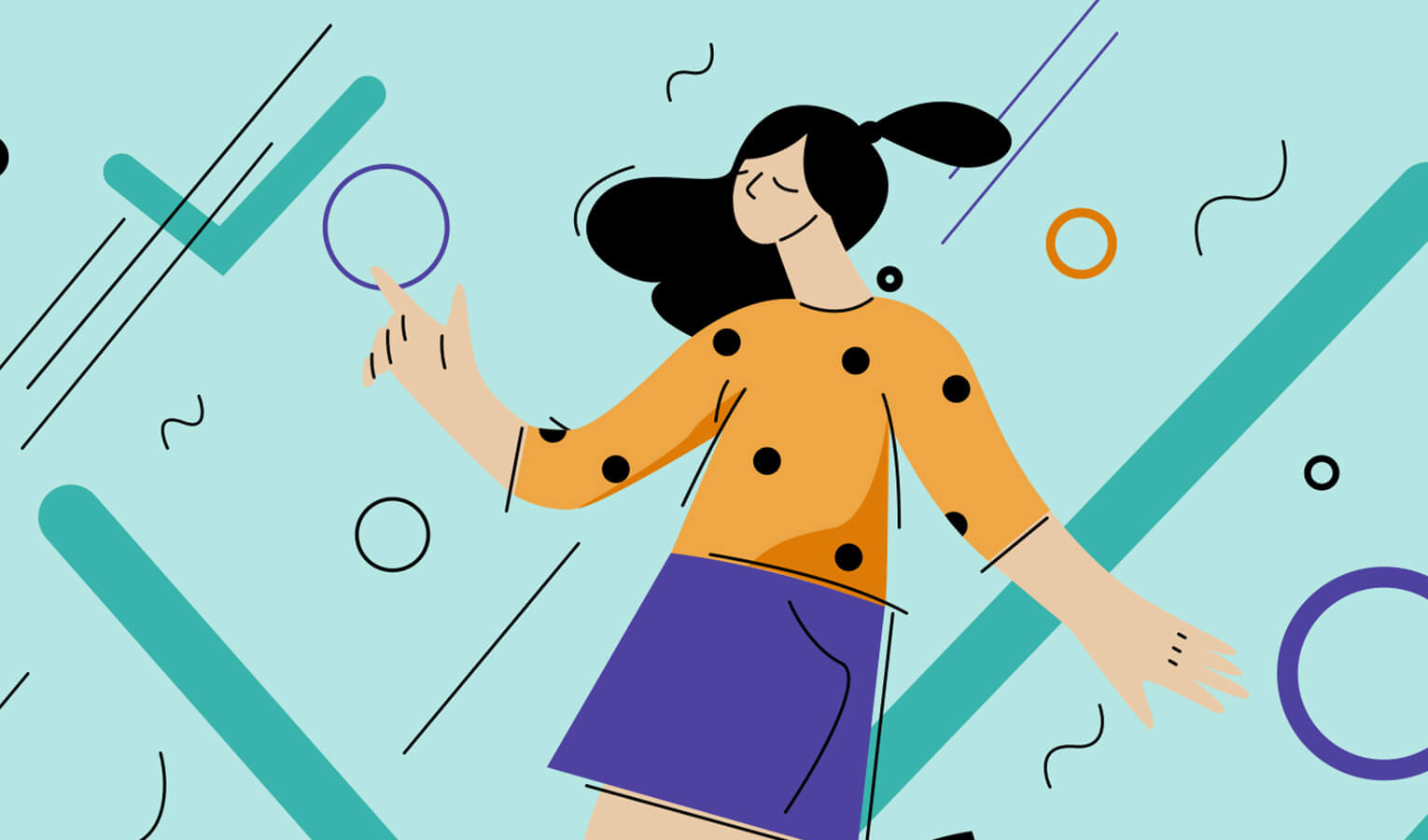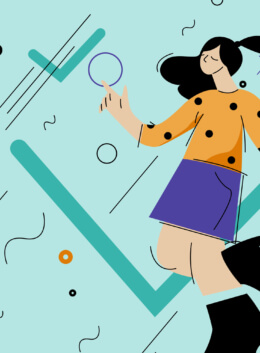 Note-taking in 2021 is easier and more powerful than ever. There are plenty of feature-packed apps that give you some smart ways to make and keep track of your important and not-so-important notes, but which note-taking apps stand out above the rest and have those extra features that make them perfect for creatives to use? Let's take a look at 10 beautifully designed note-taking apps that have some unique, visual note-taking features that are ideal for creatives.
Dropbox Paper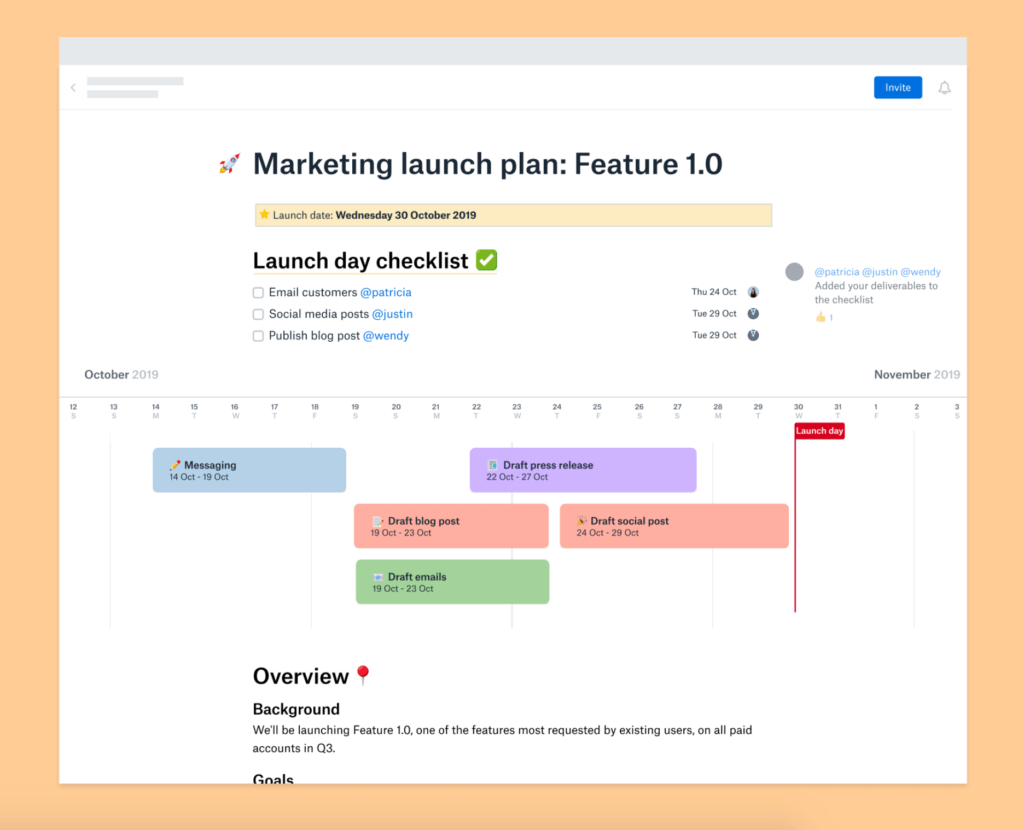 You probably know Dropbox as the cloud storage company, but they also create some neat productivity apps with one of the most useful being Dropbox Paper. Paper has a number of features that make it very versatile for a number of uses, but for creatives it makes a great visual note-taking app as it has rich media integrations, meaning that you can 'embed' images, videos, sounds, and links directly into your documents and you'll be able to play and interact with them directly.
You'll also be able to insert charts, timelines, and to-do lists when needed, and team collaboration is also an option. Paper gives you a few simple formatting options, just enough to give you control over your note-taking without overwhelming you with tools and options. Dropbox Paper can be accessed via any web browser. Some native mobile apps are also available as an option for iPad, iPhone, and Android. Your documents will be synced across all devices as they are stored in the cloud. Paper comes free with any premium Dropbox account.

Price: Included with Dropbox premium plans
Strengths
Rich media integration/embeds
Collaboration
Simple UI
Cross-platform support
Easy web app access
Great for longer thoughts and ideas
Milanote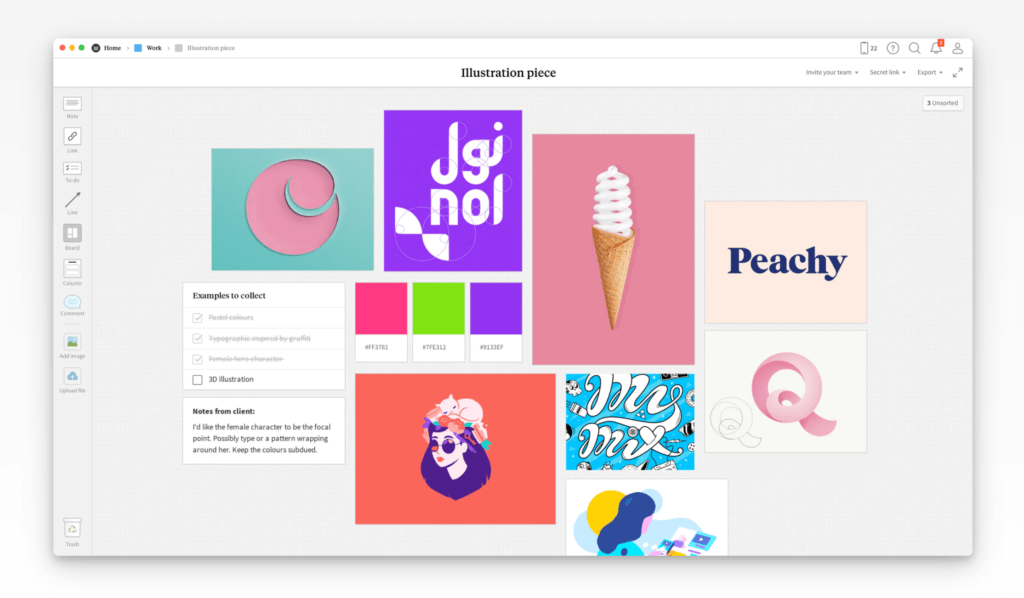 Milanote is all about organizing your content visually — this app, more than any other on this list today, keeps the focus strongly on collecting and displaying visual content and notes in a very familiar and highly customizable way.
Milanote gives you a canvas to add any kind of content you want, so you are not restricted to the usual 'document' or 'card' setup. You are free to design each new note in whatever way you need to fit the project or task at hand. So you can easily put together a kind of free-form scrapbook or mood-board, or something more structured and rigid. Essentially you get the creative freedom to piece together content and ideas however you need, but you don't lose any of the organizational tools that allow you to find those notes at a future date.
The Templates Gallery gives you a fantastic idea of just what might be possible with Milanote. You can even have the option to populate your notes or moodboards with free images from Unsplash if you don't already have your images at hand.
Price: Free for up to 100 notes. Unlimited plans from $9.99/month.
Strengths
Canvas style layout allows for creative freedom
Many beautiful templates available
Flexible for different use cases
Live collaboration & feedback
Notion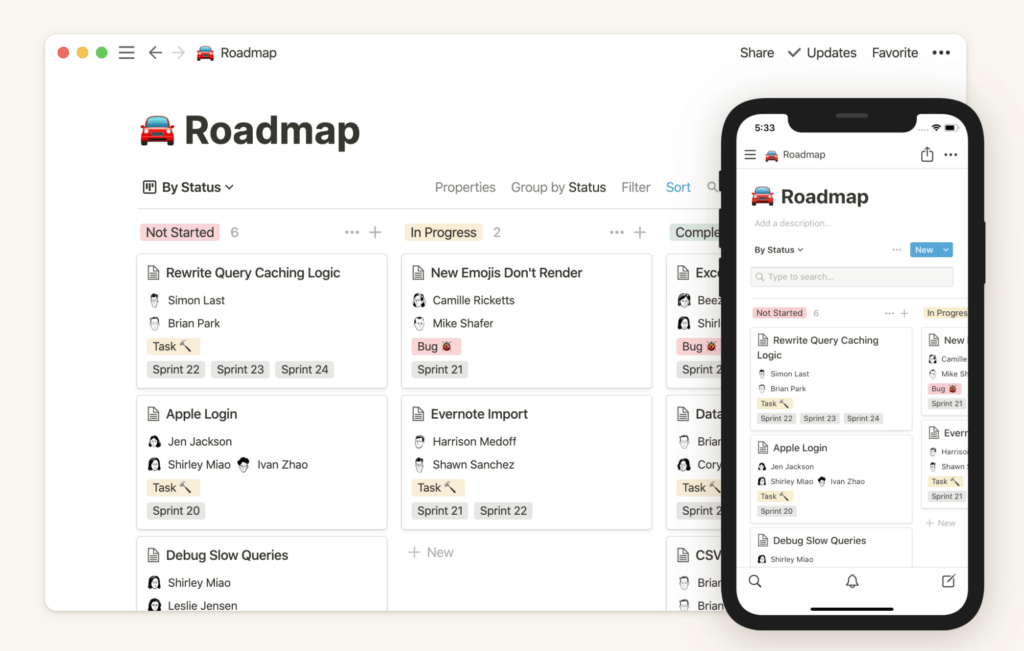 Notion is a very popular choice right now. At first glance, it might seem like a standard word processor or note-taking app, but it can do a whole lot more. Notion can be used to build a wiki, track expenses, create a timeline, build a website or manage your projects alone or with a team. Notion has impressive support for embedding content from over 500 popular apps.

Notion has a great guides section which will help familiarise you with all the advanced things you can do with Notion. Still, as powerful as it is, that doesn't take away from the fact that if you want to use it as a simple note-taking app, it still really excels at doing so as Notion has some great customization options. Embedding content is a breeze. You can make notes visually interesting with ease.
The interface is clean and minimal, and native apps are available for all mobile and desktop operating systems, or you can simply fire up Notion in any web browser. Best of all, it is completely free for Personal use — with affordable professional plans available for as little as $4/month.
Price: Free Personal Plan
Strengths
Powerful & Advanced Features
Embed content from 500 top apps
Organize visually
Supports multiple media formats
Text Formatting
Multi-functional
Synced across all devices
Highly collaborative for teams
Templates available
Easy to tag and search content
Walling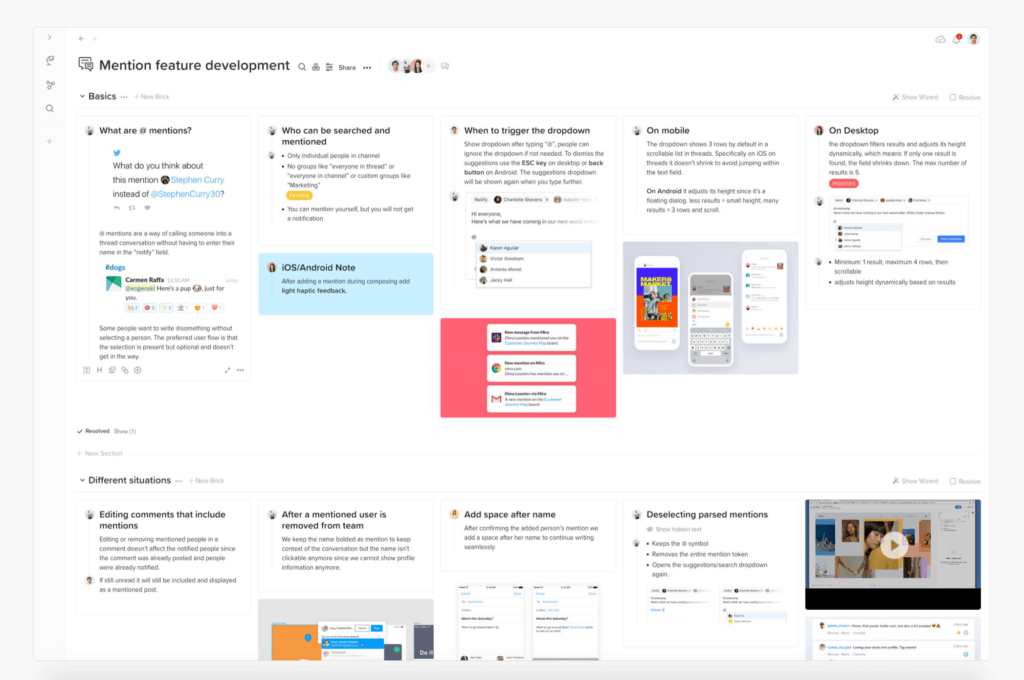 Walling is a new player in the game launching in 2019, but it's added an impressive array of features over time, focusing on visual note-taking. In their own words, Walling is "the most visual and frictionless experience for teams and professionals to manage projects, organize ideas and stay on top of everything."
The app is available across all platforms and via the web. There's also an impressive collection of Templates available that showcase just how many types of documents you can create. Here's an example of a mood board that can be made with Walling (below), and it shows just how useful this app could be as more of a visual space for you to collect and organize your creative notes and ideas.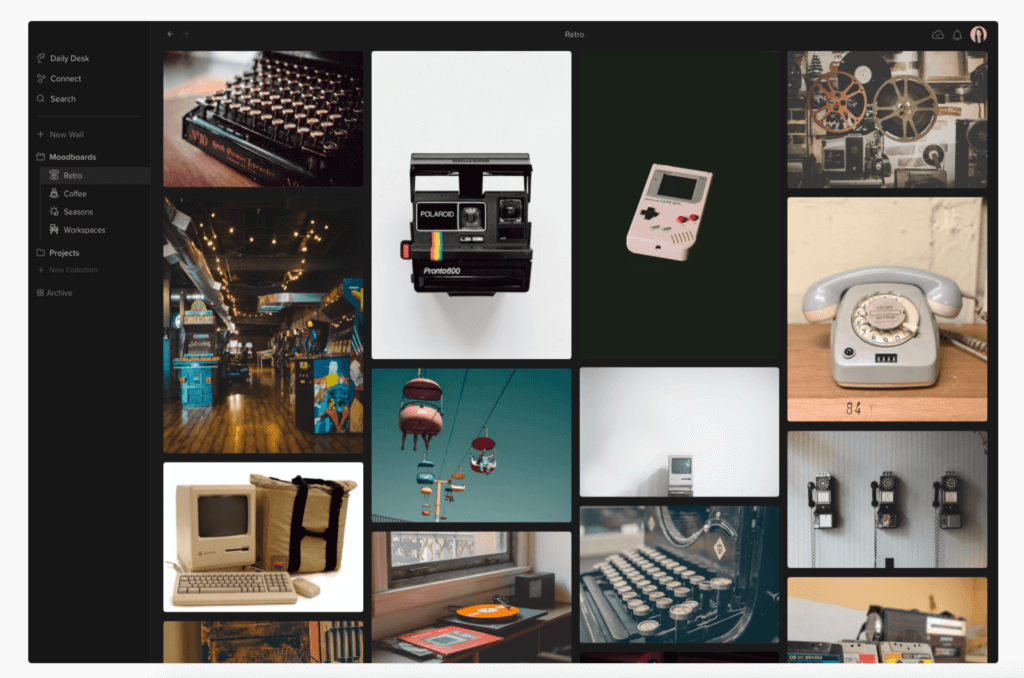 Price — Free plans available. $5/month for Premium.
Strengths
Great for visual notes and ideas
Beautiful UI
Powerful additional features
Works across all platforms
Great templates available
Support for collaboration
Evernote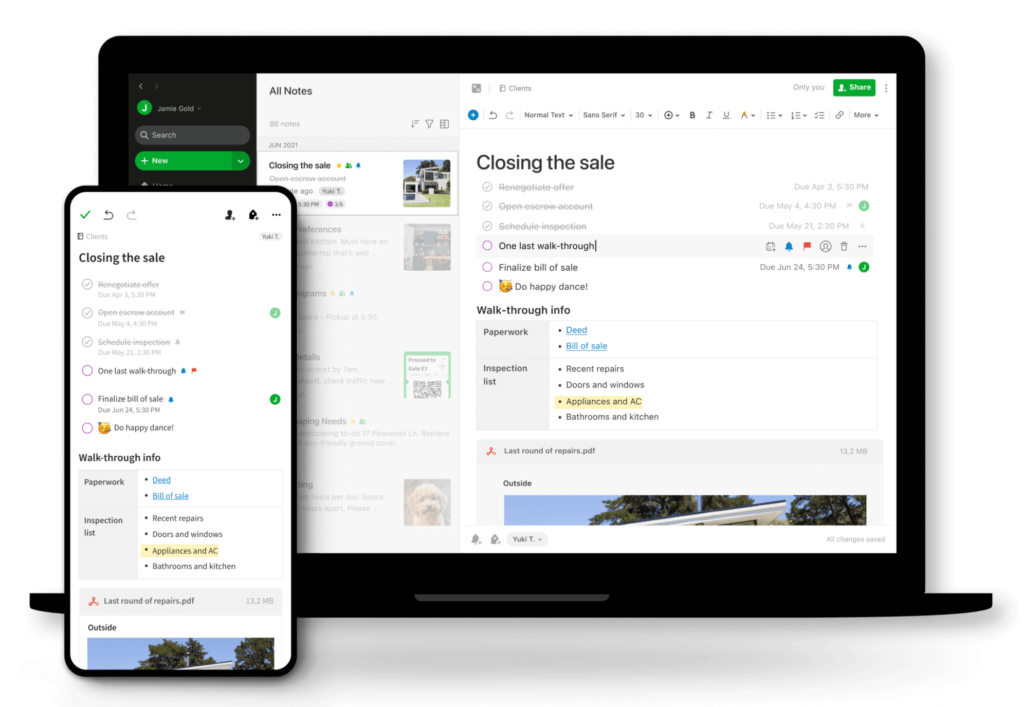 Evernote is probably one of the more well-known options in this list. The unforgettable green elephant icon is very recognizable and has been around for a little over a decade now. Launched in 2008, Evernote has been one of the go-to note-taking apps for creatives and professionals ever since. It comes packed with all kinds of features that make it easy to manage your time, projects, and tasks. You can customize your content with text formatting and embeds (including Google Drive, Slack, Outlook, MS Teams, Zapier, and Gmail.)
One of the standout features for Evernote is its ability to clip the web. This allows you to use a browser extension to grab an article or web page and capture it in a number of ways; you can choose to simply bookmark it, grab a screenshot and annotate it, simplify the page and eliminate advertisements, etc., or even capture a summary of the page itself to cut down on reading time. This makes Evernote a great option for creatives looking to gather content from around the web for research and inspiration.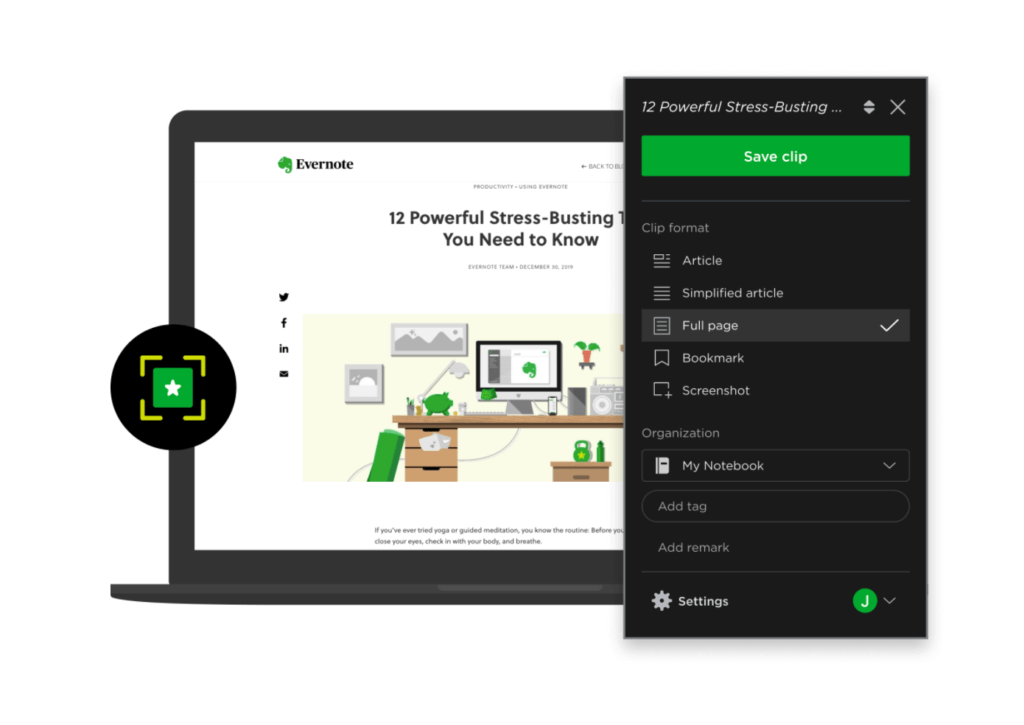 Evernote's document scan feature is another neat addition for creatives that will allow you to quickly upload handwritten notes and sketches. This makes it a great way to keep paper-based notes and ideas organized. Clearly, written text will also be digitized and searchable from inside the app too, making them more useful and easy to find when you need them. You can find the app in all popular app stores, and it is available on all platforms, Mac, Windows, iOS, Android, and the Web.
Price — Free Trail available. Premium options from $7.99/month.
Strengths
Web Clipper Feature is very unique and well-executed
Easy to Search clips and handwritten notes
Synced via the cloud
Text Formatting
Image and media imports/uploads
Native apps available for all platforms
Large community of users
Craft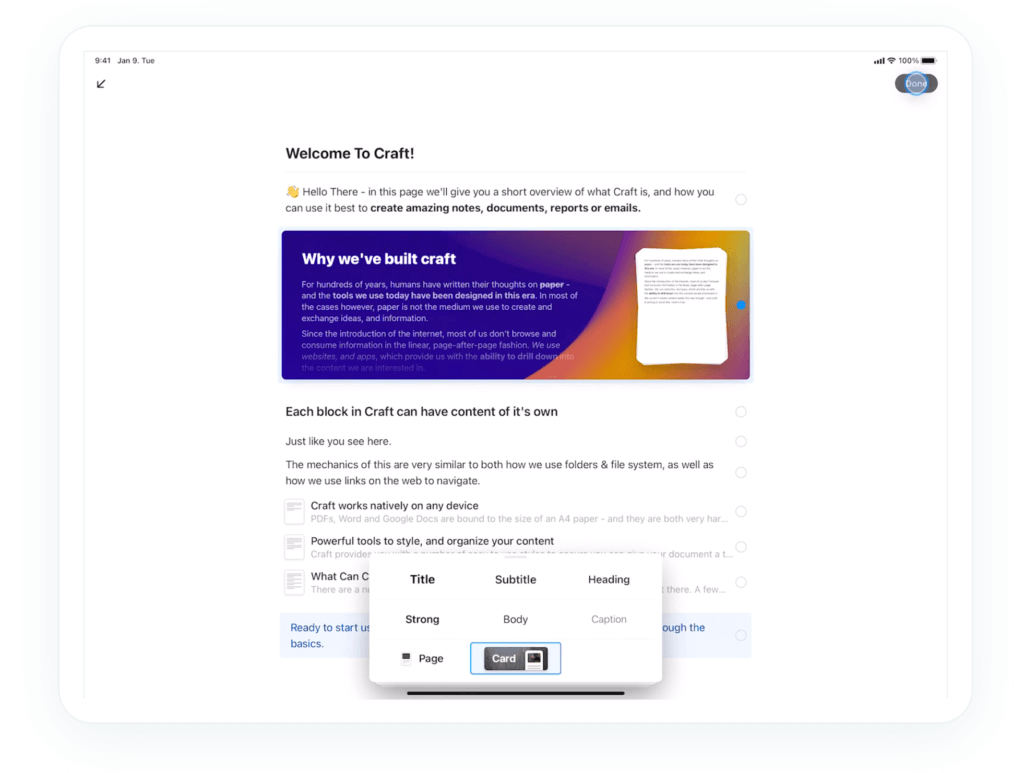 Craft is another new addition in this space, but this one is built specifically for Apple devices to give it a more intuitive feel. The Mac and iOS apps give a fast, seamless experience across multiple devices that make full use of Apple's built-in system features — but a web app is also available too if you access craft via a browser. Craft is beautifully designed, and it allows for some tasteful adjustments to your written content. The useful export feature allows you to save your docs and share them in more common formats such as MS-Word Docs.
Craft allows you to organize content visually with pre-designed pages, groups, and cards, and there are some great styling options available. While the solo experience seems to be the main focus of this app, there is still the option to collaborate.
Price: Free for personal use. Pro option available from $44/year.
Strengths
Fast and functional apps
Beautifully simple UI
Visual organization tools
Copy & Paste across apps works well
Powerful Export feature
OneNote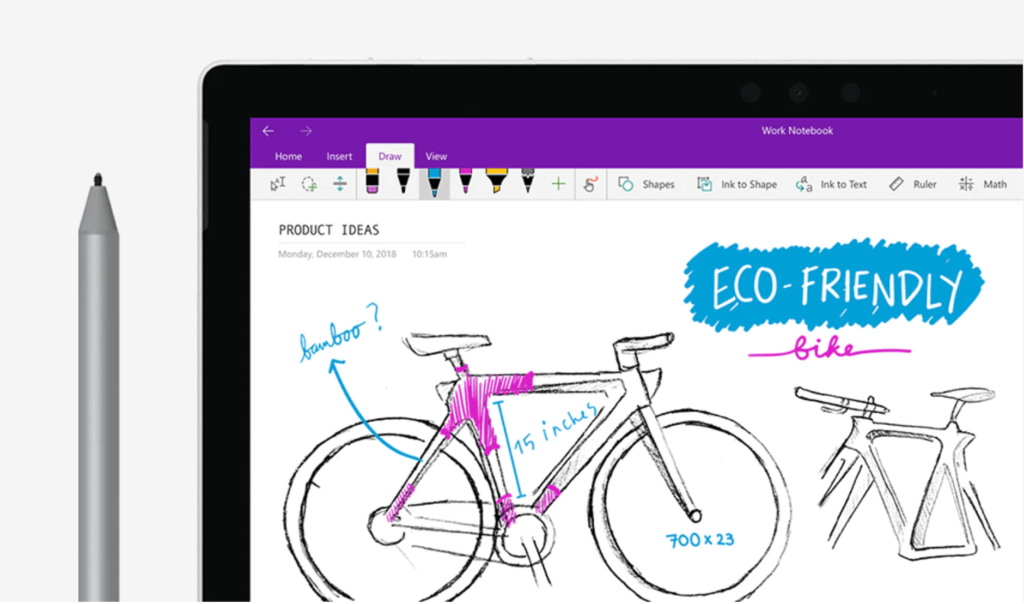 OneNote from Microsoft comes as part of any Microsoft 365 subscription, so using the app on a Desktop requires a subscription, but there are free mobile versions available for iOS and Android (from what I can tell). The app has been around in one form or another for almost a decade now, but it has had several redesigns over time and based on the users' reviews alone, people seem to be very happy with how it has turned out. Even on the App Store with users who might sit on the other side of the Apple vs. Microsoft divide, you can see strong reviews of 4.6 out of 5, so they really must be doing something right.
The app features all the basic note-taking features you might expect, but it also packs in 'Ink' features which allow you to add sketch annotations and even convert written notes to text which allows you to make quick, scrappy notes with a stylus (or your finger) and save them later in a way that is neater and easier to search.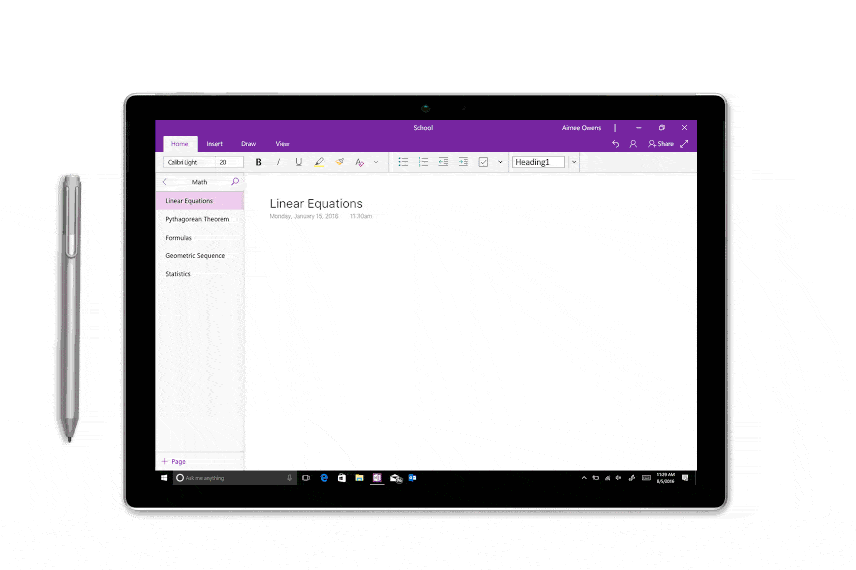 The much-loved clipper feature from Evernote is also present here, allowing you to capture and organize content from around the web and even pull simplified and summarised content from pages and articles as you go.
Price: Free for Mobile. Subscription may be required for Desktop versions.
Strengths
Convert handwritten notes to text
Great annotation functions (with animated re-play option)
Easy to Organize & Search content
SuperNotes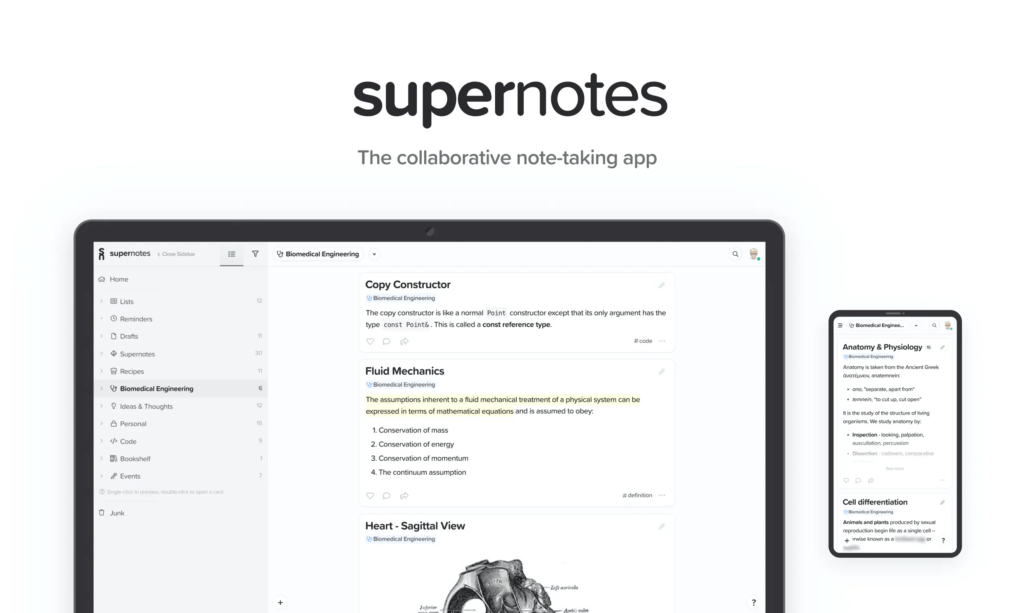 Supernotes launched last year and it is "a new approach to note-taking where everything is a markdown (note) card that can be combined and connected to make an amazing knowledge base. And because everything is a card, you can share bits and pieces with your friends, without being forced to share everything in one go."
There is a strong focus on these flashcards as the app was built with students in mind and a 50% student discount is available right now. This is great for organizing snippets of information that you want to either remember or share. These cards will sync across all your devices, so if this approach to note-taking is something you prefer, SuperNotes could be for you. Cards are searchable, and you can even export them into different formats such as PDF or markdown.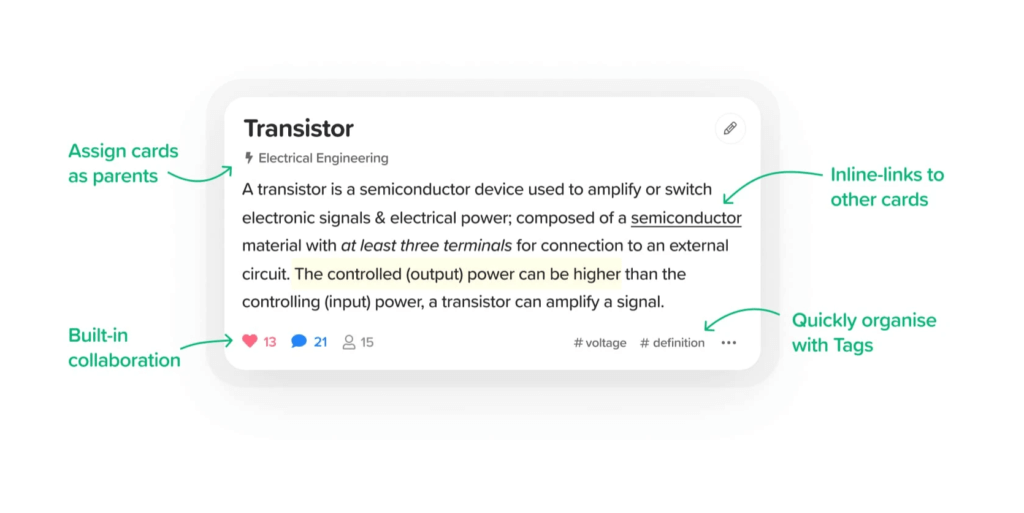 Design-wise, it looks fantastic and even comes with a dark mode option. Available for free for up to 40 cards, you can also unlock unlimited cards for around $8/month. Cards can be color-coded too to help to make them stand out or to help keep them organized.
The Supernotes apps are made for desktops only (for now) — so Windows, Mac, and Linux systems are all supported while mobile support is coming soon. As with most of these tools, you can always just fire the app up via any web browser.
Price: Free for 40 cards, $8/month for unlimited.
Strengths
Flashcard-based notes
Simple and clean UI
Easy to share
Easy to Export cards
Google Keep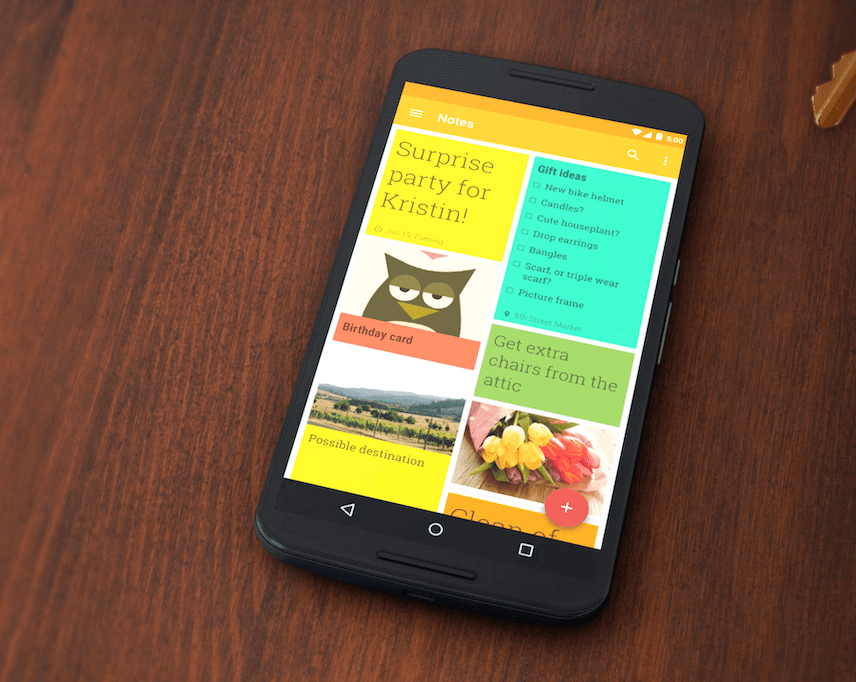 Google Keep is a somewhat 'hidden' gem that comes pre-installed on most Android phones already — but many people have likely never opened it up to explore what it actually is. Visually the notes on the Google Keep app kind of resemble the look of colorful sticky notes, but these notes are a lot smarter than that as you can store documents, images, locations that will sync across all your devices and be searchable at any time, this makes it easy to just quickly snap something that you think you might need at a later date and easily find it when needed.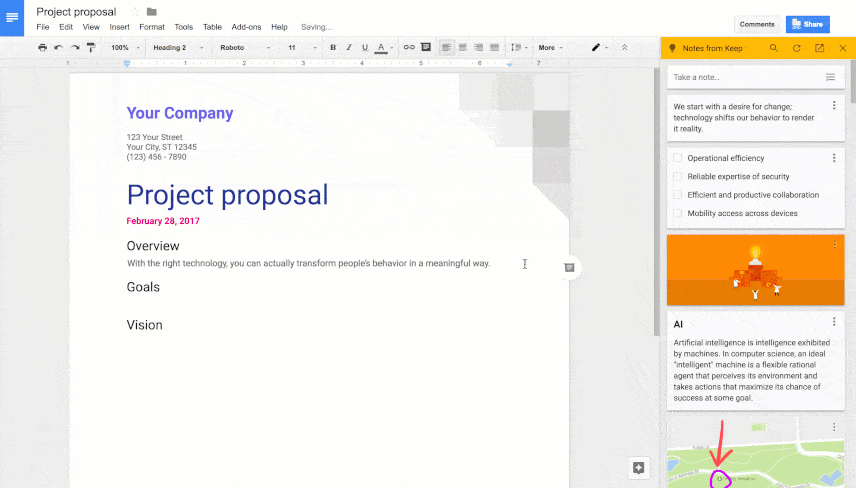 One of the most unique features of Keep when using the Keep Chrome App is the ability to drag text or graphics from your note app straight into other Google Docs. All in all, Keep is perfect for smaller, scrappier notes without much in the way of text formatting or quickly moving images and documents from one device to another. Keep works on pretty much any Windows, Mac, iOS, and Android device or simply load it up anywhere in your web browser. The app is completely free to use.
Price: Free
Strengths
Synced across all devices
Supports multiple media formats
Drag & Drop uploads
Fast & easy to use
Perfect for taking short notes or images at speed
Slite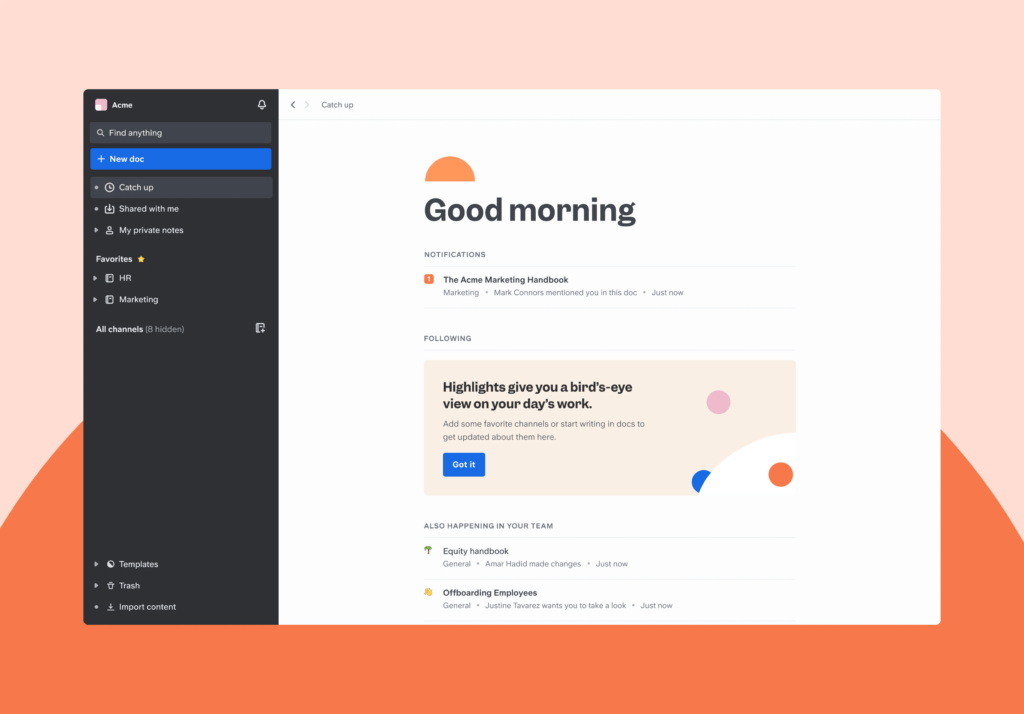 Slite is another strong note-taking option that can rival the likes of Notion and Dropbox Paper. With an impressive collection of pre-made templates fit for almost any purpose, it's easy to see how versatile such a simple note-taking app can be. Slite aims to be the perfect communication tool for remote teams, so collaboration is a big focus. Images, media, links, etc., can be embedded neatly, and Slite also gives you the ability to sketch out additional notes or diagrams.
A free plan is available, which allows for up to 50 docs, but unlimited docs are available for just over $6/month. This certainly seems less of a personal note-taking experience and more of one geared towards sharing and collaboration that take it above and beyond a simple note-taking app if you so wish.
Slite is available on Mac, Windows, iOS, and Android devices. A web version is also accessible via your web browser if needed.
Price: Free or $6/month for Unlimited.
Strengths
Focus on collaboration
Lots of well-designed templates for multiple uses
Export Notes to various formats
Clean & Intuitive UI
What's Your Favorite Note-Taking App?
So there we have it, 10 fantastic note-taking options that are out there and available in 2021, but we'd love to hear from you and know what apps you use to keep on top of your creative note-taking during a project or just while you are gathering important documents or inspiration? Let us know in the comments below if you have any suggestions and maybe let us know which of these 10 above are your favorites!
Getting started with hand lettering?
Free lettering worksheets
Download these worksheets and start practicing with simple instructions and tracing exercises.
Download now!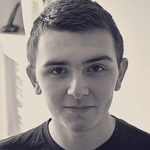 Liam McKay
Try some of my FREE goods: https://liammckay.lemonsqueezy.com - Designer with a love for beautiful Icons, Textures, Brushes and WordPress Themes.
View More Posts