It's been a week since we launched the new licenses on the site, and we've been doing a lot of listening to your feedback over that time. Licensing is always a tricky subject, but if there's one thing we've heard loud and clear, it's that we made a bunch of mistakes with our new licenses that have created a lot of issues for both shops and customers. I feel terrible about all of the frustration we've caused for a community we care so much about, so more than anything I want you to know that the team is already working to address the problems we caused and make things right for you.
I also want to be as transparent as possible during this process, since I know there's a lot of uncertainty around where things will end up. And I want you to be part of this process, to make sure that we are working on fixing the right things. So based on the feedback that we've heard over the last week, here are the biggest issues we've identified that we are working to resolve right now:
Small business customers. In trying to make the license terms more black & white, we inadvertently moved many small business customers from the Standard License tier to the more expensive Extended License tier. This was not our intention at all, so we plan to add limited selling to the Standard License.

The heart of the Creative Market community is small businesses, and every day our team comes to work to help independent creators make a living doing what they love. That goes for the brand new shop owner just opening the doors to their shop on Creative Market, as well as the small business customer purchasing assets to use in their growing Etsy shop. As Kate England so eloquently put it, "Creative Market is about enabling everyone to grow their creative dream", and we plan to reflect that in the licensing.
Font licensing. Our new license terms are too restrictive for many font customers, since the Standard License doesn't allow for use in an end product for sale. We plan to remove this restriction to bring it in line with other common font licenses.

On the shop side, some terms are also too loose for many font creators. We want to make sure that they retain the ability to offer their work in more advanced ways, including reserving the right to receive proper compensation from large corporate customers, rather than bundling excessive rights into our license.
Defining terminology more clearly. We've seen lots of disagreement around the meaning of many terms used in the licenses, so we're working to create explicit definitions so that everyone reading the license will be able to interpret the meaning of words like "commercial", "end product", "project", etc in the same way.
Bulk price editor. We only gave shops a week to update the default prices we set for their Extended Licenses, and we didn't even give them a way to update all of their products at once. They had to edit each product, one…by…one. Ugh, big mistake on our part. So we've already begun building a bulk product editor that will allow you to edit the Extended License price of many of your products at once, all on a single page.
Core value. Our new licenses removed the concept of "core value" in order to eliminate the frequent confusion it caused, as nearly 20% of all support tickets were asking for clarification on this concept. But we've heard from the community that you thought the concept was actually really valuable in protecting usage of your work, and that you didn't want it to go away, you just wanted us to define it better. So we plan to bring back the concept of core value, but do a much better job of explicitly defining what it means, with lots of examples to eliminate confusion. We also plan to remove the clause in the license that allows for use in a new work "regardless of how much the item has been modified or how much of the new design it makes up", as this does not match our intent.
Photos. We plan to clear up language around resale rights and photo usage.
This is not an exhaustive list of everything we're working to address, just some of the big concerns we've been hearing that are at the top of our list.
We have a lot of ideas internally around how to fix these issues, but we want to make sure that the changes that we make next are the right ones. So we'll be working through the holidays to gather feedback from our new Community Feedback Group on some specific proposed changes that we have in mind, to make sure we're on the right track before announcing or launching anything publicly. And again, if you're interested in being part of that feedback group and making your voice heard, you can join here. Whether you're a shop owner, a customer, or even just a Partner, we'd love to include you!
Once we've gotten the thumbs up from our Community Feedback Group that we're on the right track with our proposed changes, I'll follow up with another blog post here after the holidays to share our detailed plans with you, as well as launch timing. It's really important to me that you remain a part of this process, and I'm always available if you have any thoughts you'd like to email me directly.
I realize that for many of you, these recent licensing changes sounded like us saying "Creative Market is no longer the home for you", but nothing could be further from the truth. Despite our mistakes, nothing means more to us than to work every day to create new opportunities for independent creators, and help you grow your creative dream. Thanks so much for your patience and support while we work to get back on track.
Aaron
Co-founder & CEO
Getting started with hand lettering?
Free lettering worksheets
Download these worksheets and start practicing with simple instructions and tracing exercises.
Download now!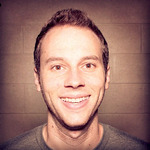 Aaron Epstein
Creative Market cofounder. Jack of all trades, master of none. Designer/developer hybrid in a previous life. Powered by Cheerios and avocados.
View More Posts