Introducing Living Coral: Pantone's Color of the Year for 2019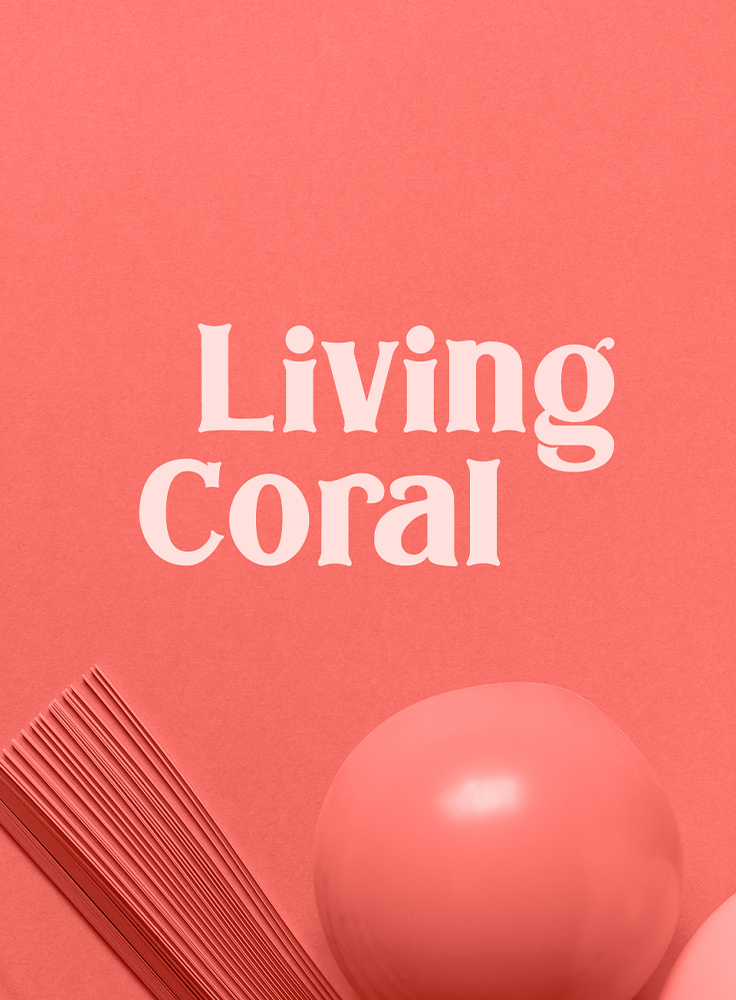 Every year Pantone selects a color that is expected to dominate the design space in the upcoming year. For 2019, the Pantone Color Institute has chosen PANTONE 16-1546, also known as Living Coral — a warm, joyful hue that offers a sense of comfort in the midst of so much digital overwhelm. Forecasted as the most influential color of the year, Living Coral will make an appearance in every single design discipline, from fashion to interiors to graphics. It's no secret that having so much technology at our disposal often leaves us with a sense of detachment and coldness. Pantone color experts picked Living Coral because, in their words, it "emits the desired, familiar, and energizing aspects of color found in nature." The short video they included in the announcement sheds light on the ambiance this lighthearted hue projects: Living Coral is an invitation to leave apathy behind, rekindle our senses, and immerse in nature. To explore the depths of creativity with awakened wonder. This hue is also related to the 1970s revival trend we've been seeing in 2018, as well as the comeback of Mid-Century Modern motifs, typography, and décor. It comes as no surprise that so many designers are jumping on the Living Coral bandwagon: it is suggestive, optimistic, and feels like a little glimpse of ocean life. Head over to Pantone's Color of the Year page to grab CMYK, RGB, and HEX values to reproduce Living Coral in different mediums. They also offer an .ASE file for use in Adobe applications and a complementary set of palettes to give you a head start.

Start Designing With Living Coral
Add a little touch of this lively hue to your next design with these ready-to-use assets:
---
Products Seen In This Post: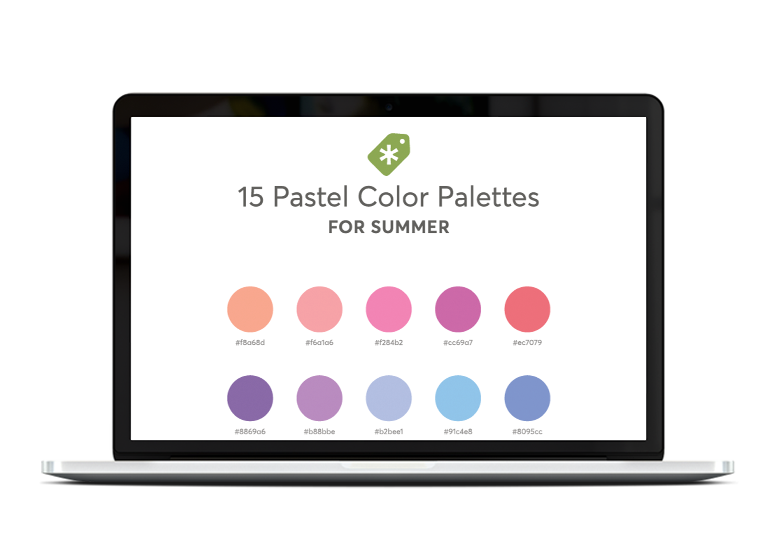 Add a splash of color to your next project.
Download our pastel summer palettes
Download our set of color palettes to get their exact hex codes!
Download the palettes
Laura Busche
Brand strategist. Creating design tools to empower creative entrepreneurs. Author of the Lean Branding book. MA in Design Management from the Savannah College of Art and Design (SCAD).
View More Posts