Pay It Forward for Colorado
As a company, we're passionate about giving back to great causes and people in need. Last fall, we matched donations from both employees and shop owners to raise over $5k for Hurricane Sandy relief. This time, it's Colorado that needs our help.
Devastated by unprecedented rains and flooding, communities across Colorado were left without electricity, running water, and roads. Boulder County was one of the hardest hit, with over 300 homes destroyed, nearly twice that damaged, and almost 2,000 people evacuated. It's going to take many months to rebuild some roads and there are people that may not get access to whatever remains of their homes before the end of the year. The good people of Colorado are in dire need of assistance, so we're taking a pledge to Pay It Forward for the month of October and we hope you'll join us.
Paying it Forward
Together with participating shop owners, we are collecting donations for All Hands Volunteers Colorado Flood Response. Shops are pledging anywhere from 10%-100% of their sales earnings for the month of October and all of the funds raised will go directly to the Colorado relief. You'll be able to recognize the participating shops by the blue & white badges on their shop banners.

As of today, we have over 25 shop owners who have committed to contributing a percentage of their sales to this great cause. These are just a few of the shops who have pledged to Pay It Forward: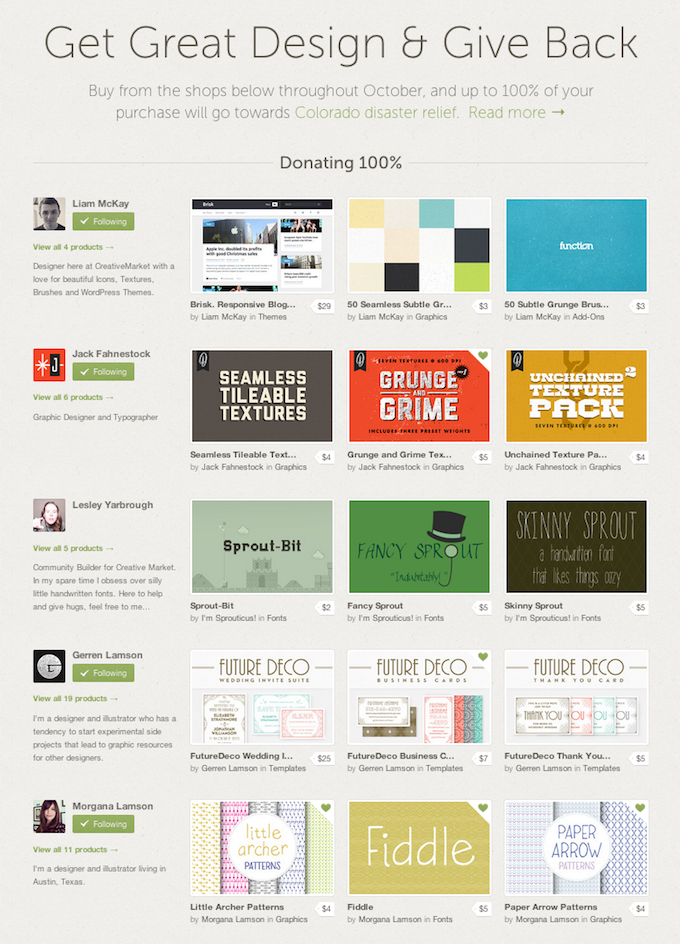 How You Can Participate
If you have a shop with us and you're interested in joining the campaign to Pay It Forward, download the AHV Badge PSD and place a badge on your shop banner to show how much you're donating. Then just send either Gerren or myself a quick email to let us know you're contributing. At the end of the month we'll check in and get your totals before you submit your donation to All Hands Volunteers.
For those of you that don't have a shop with us and are still interested in contributing to All Hands Volunteers Colorado Flood Response, not to worry, you can join the campaign by making a donation.
---
About All Hands
All Hands Volunteers is a US-based, 501(c)3 non-profit organization, that provides hands-on assistance to communities around the world, with maximum impact and minimum bureaucracy.
Our CEO co-founded All Hands Volunteers after spending 5 months in Thailand after the tsunami in 2004 — seeing how effective spontaneous volunteers could be in helping others put their lives back together. He spent the next 2 years living and working in disaster areas around the world, helping the organization grow into a trusted and transparent vehicle for good, and now resides on the board of directors.
Getting started with hand lettering?
Free lettering worksheets
Download these worksheets and start practicing with simple instructions and tracing exercises.
Download now!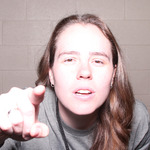 Lesley Yarbrough
Tinkerer. Maker of quirky fonts with a sprouty disposition.
View More Posts